Hi Everyone,
It's no secret that I love to travel, so I'm so excited to announce that we are partnering up with GPSmyCity! I want you to release your inner travel bug too! It's true, once you start, you'll never want to stop. GPSmyCity is a popular iOS and Android apps that feature self-guided city walks in over 470 cities around the world. Each one of their apps contains from a few to over a dozen of self-guided walking tours for a single city, allowing visitors to explore on foot the best of the city at their own pace. You can also visit their website for a list of designation available on their website! http://www.gpsmycity.com/user/static_sfg.html
I am pretty cheap… so I really don't like paying for an expensive tour guide if I don't have to and I really hate going by someone's timeline! Exploring new places without a tour guide and travel agent is fun and challenging and you can save the money by just guiding yourself! Those looking to explore new regions on their own terms may want to consider an exciting adventure on the Nordic island of Iceland using services like those of Rent.is to rent a camper to travel around the country in.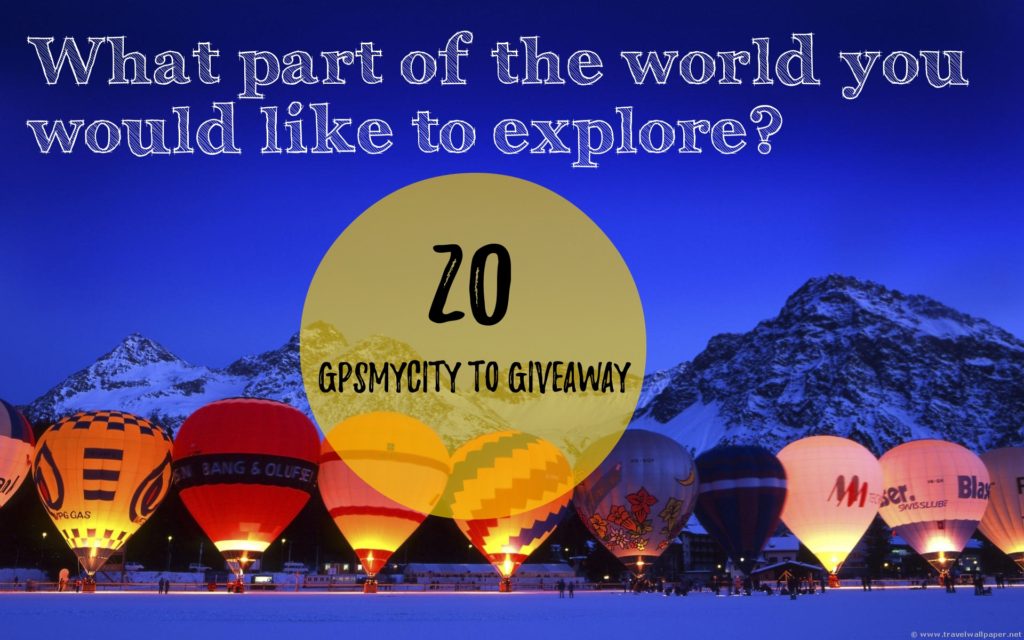 GPSmyCity would like you to WIN 1 of 20 promo codes of one of their full-version city walk apps to be given away to our loyal blog readers. This will allow a free download of the app (value of US.$4.99) at the App Store or Google Play. Yes… FREE
Here are the rules:
COMMENT (Make sure to let us know if you are iOS/Android) below of your dream vacation! Where do you want to go next??
Yes, it's that simple! And you've just entered into our draw! Deadline: Friday, June 10
That's it!
Now you can start dreaming big and travel to the places you want to go!! You can choose which self-guided tour you want to visit! Click on the link to see my previous posts about the following destinations:
You dream it! We provide it! Enter soon, because this contest expiries Friday June 10!!!
Have a wonderful weekend!