Hi Everyone,
I was pretty excited when I was approached from CaseApp to try out their custom skin and their iPhone cases. Their skins are printed on a thin, unique material and used as a custom made, protective sticker. Their skin is meant to last through wear and tear.
Product: 13 inch MacBook Air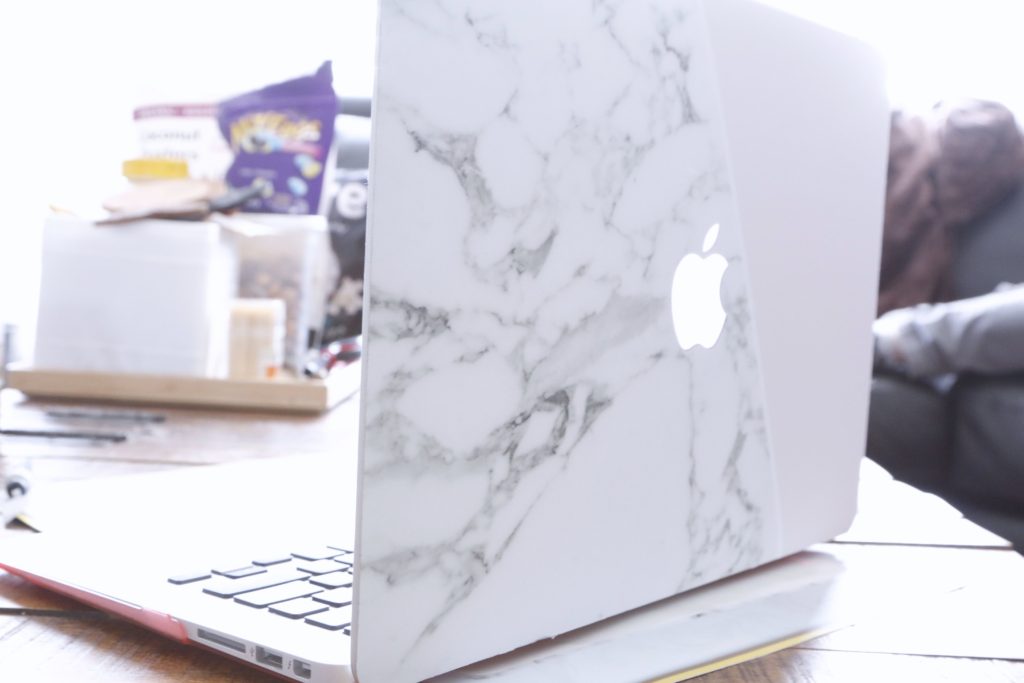 Shipping was super fast, came within a week or so! The design is chosen from their design store, you can create your own skin, but I fell in love with the marble design!
The skin came in a protected package, once the item arrived. I couldn't wait to put it on my laptop!  The application is easy, and forgiving if you do not get it right the first time. Removal is simple and leaves no residue on my laptop.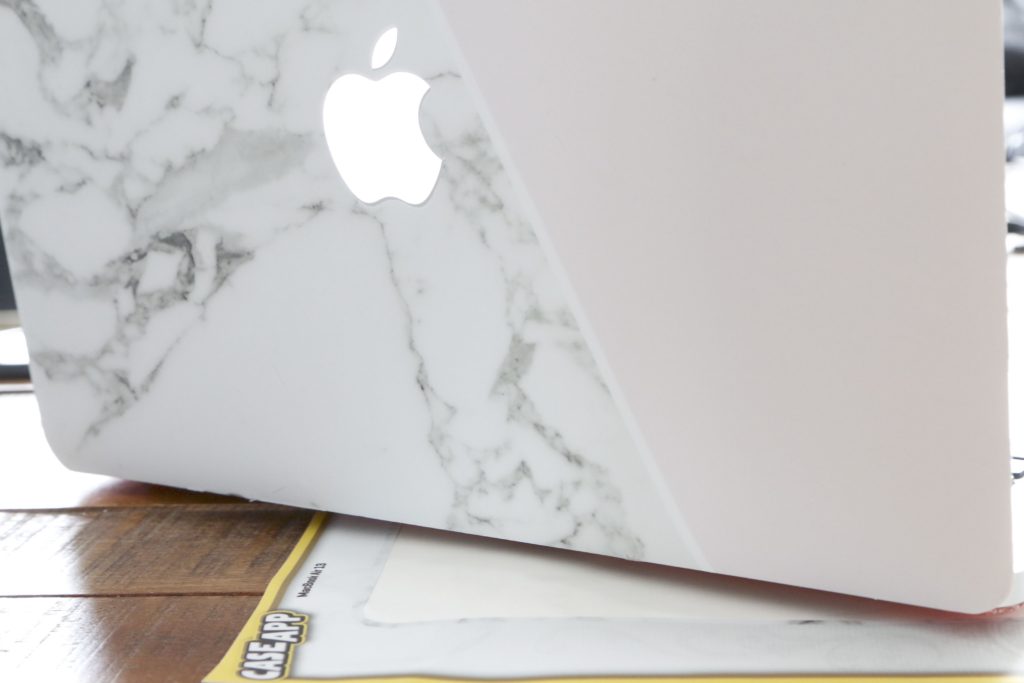 Overall, I love how easy it is to apply and the quality and design is just amazing. You can also change up the design when you get bored too! Since the skin is so easy to remove.
Product: IPhone 6s Tough Case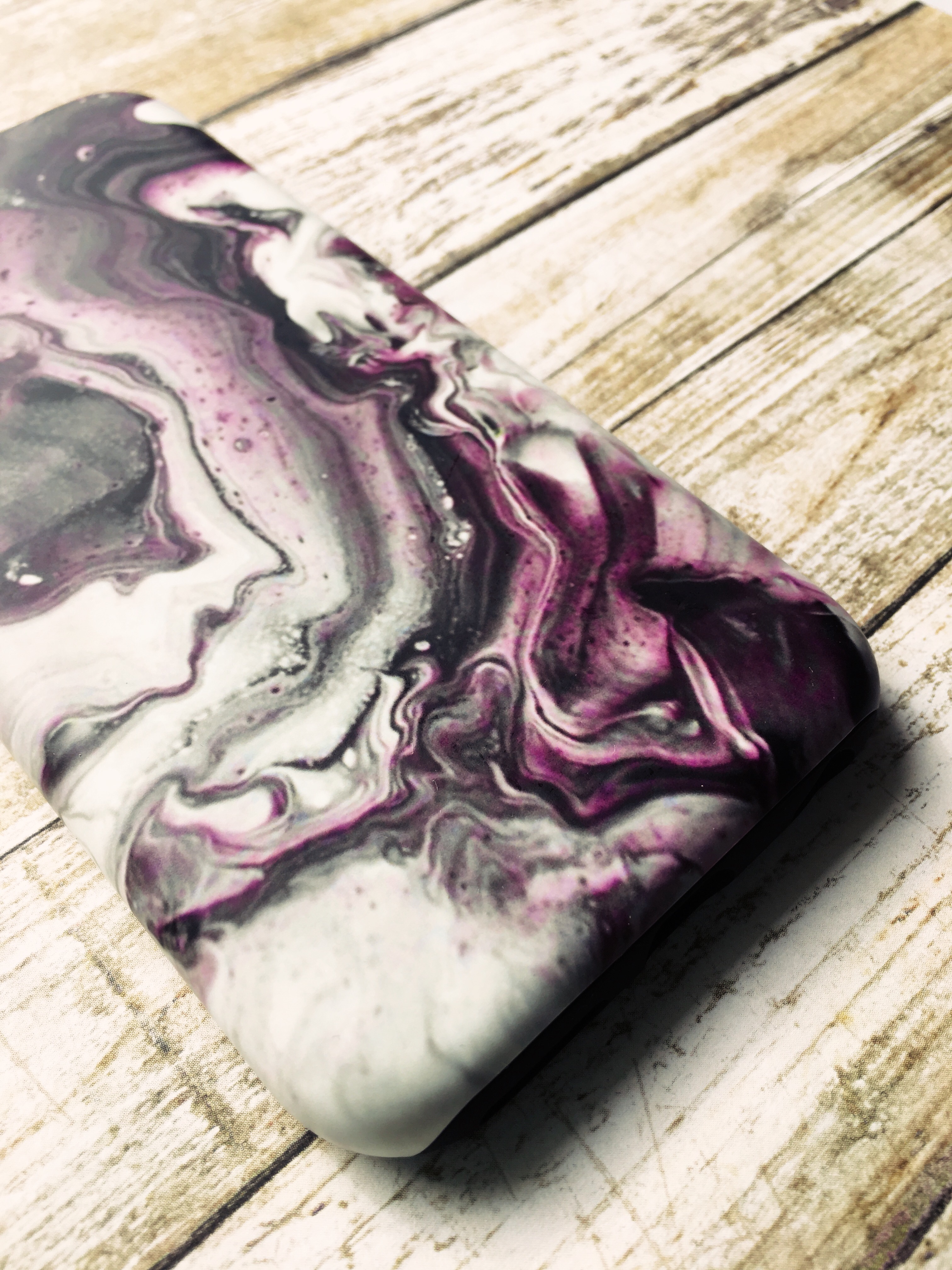 The second product we tried from CaseApp is their custom iPhone case.  They offer two options – the regular hard case with custom design, or the extra protection tough cases which consists an extra silicone lining to cover and protect the phone.  Both options cost the same and it is safe to assume the tough case option is slightly thicker with the additional lining.  That being said, the tough case is still very sleek and snug to the phone, and you could tell the case is made with very sturdy and durable materials.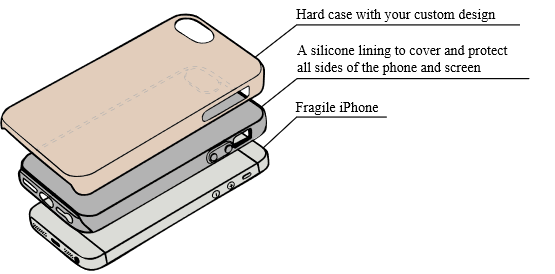 I also chose an option from the design store, but similar to the lap top skins, you could design your own!  Their selection for iPhone cases is even more extensive than the lap top skins, and they are so pretty that I had narrow down to 2-3 options and have Evanna help me decide 🙂  Although the print wasn't as photo-like as I expected, but it still looks very much like real marble and the color contrast makes this case really eye-catching.
Overall, the custom iPhone case was beautiful and extremely well made.  The installation is a simple snap-on, but the snap-off is a little more difficult because the case is stiff and sturdy.  That being said, this case also feels much more durable than the soft plastic cases I've used in the past.  For anyone looking for an unique iPhone case or want to design your own, definitely visit CaseApp!
Head over to CaseApp to order yours! Make sure you use our discount code " PETITENPRETTY20 " for 20% off your purchase! 
Thank you so much for reading,
Evanna & Christine