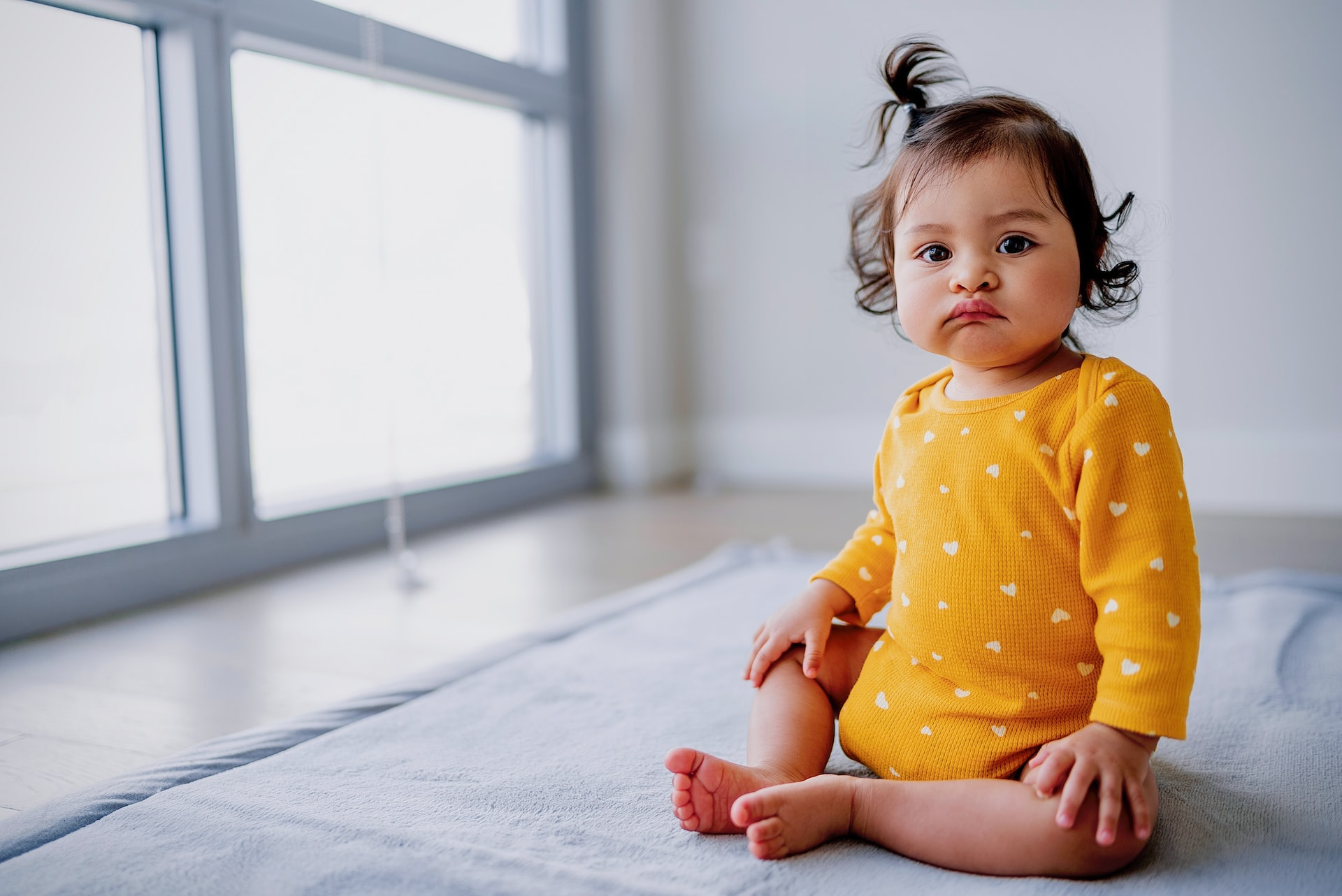 Keeping your baby safe should be your number one priority as a parent. The problem is that it's easier said than done. Your home seems safe, but the truth is that it's full of things that could endanger your child, from the windows to the walls. Things can get even more dangerous once your baby gets bitten by the curiosity bug. 
There will come a time when your baby considers your whole house as their playground. To prepare for that, we've put together a couple of tips on how to design your home in a baby-friendly way. 
#1 Lock the Windows
Each year, more than 5,000 children fall out of windows. This doesn't even include the number of children who get hurt by the broken glass.  Even if you don't live in a high-rise building, you should secure windows with a window stop. This tool lets you open the window in a way that isn't too wide that it would allow a child to crawl out. You could also add a safety net to catch your child in case they do fall out of the window. 
Don't waste your time with window screens — they won't do. Although they allow airflow, they won't stop your baby from falling out of the window. Screens are too flimsy, and in many cases, children will punch the window and fall outside, anyway. 
#2 Fasten Furniture to the Wall
According to the Consumer Product Safety Commission (CPSC), around 45 children die due to tip-over accidents every year. A "tip-over" is when a piece of furniture falls on top of a person, pins them underneath, and suffocates them. It typically occurs when small children pull themselves on top of free-standing furniture or appliances. 
Since one child hurts themselves every 30 minutes due to tip-over accidents, it would be in your best interests to fasten all of your furniture (especially the bulky ones like bookshelves) to the wall. In case your child does crawl on top of a piece of furniture, at least they won't be crushed beneath it. 
#3 Seal Off "Risky" Rooms
"Risky" rooms like the kitchen and the bathroom should be off-limits to kids and toddlers. By blocking these rooms, you can prevent them from wreaking havoc in the kitchen, or worse, drowning themselves in the bathtub. 
Use safety gates that meet safety standards (e.g. ones that don't have "V" shapes that could trap a children's head) to close off rooms that pose a risk to your child's safety. Tension-mounted gates are great for rooms, but be sure to drill the gate into the wall if you're installing it at the top or bottom of the stairs. 
#4 Create a "Safe" Space
Breakfast time can be chaotic. Chances are, you won't be able to keep an eye on what your baby is up to. You'll probably be too busy cooking a simple breakfast for your family, and since it would be impossible to attend to your baby while you cook, your best option would be to put them in a safe space that's far away from the mess. 
Seal off one part of the room (one that you can still see from where you're standing) with safety gates. This will allow you to do your thing while keeping an eye on your kid. Since safety gates are generally an eyesore, look for furniture with a sleek design to spruce up the space. Find baby chairs, baby tables, etc. that match the rest of your furniture. 
#5 Cover Sharp Edges
Low-lying furniture, such as coffee tables, can hurt your toddler as they run around the house. For that reason, be sure to baby-proof all of your furniture with a bumper. Furniture covers can act as a cushion in case your child runs into a piece of furniture with sharp corners. 
If you're worried about sustainability (safety bumpers are, after all, made from plastic), you can baby-proof the furniture with items you probably already have. As an eco-friendly alternative, you can cover a table's corners with rubber bands you already own. You could also cover doorknobs with socks that you don't wear. 
#6 Baby-Proof the Swimming Pool
According to the Centers for Disease Control and Prevention (CDC), drowning is the second-most common cause of unintentional death among children. If there's a swimming pool in your backyard, be sure to surround it with a gate. By baby-proofing your pool, you can prevent your child from swimming without your supervision. The gate should be taller than your toddler to prevent them from climbing over it.
In addition, you could add an alarm that alerts you as soon as it detects a change in the water. At the same time, it would be a good idea to acclimate your baby to the water. Studies have shown that the best age to learn the swimming basics is between 1 and 4.
#7 Cover All Wall Outlets 
Although deaths due to electrocution are uncommon, it's still critical to protect your child in case they get so curious that they decide to stick their fingers in a socket. 
Buy baby-safe plugs that "block" the sockets when they're not in use. If you don't like the look of baby-safe plugs, get yourself a couple of self-closing electrical covers. These stay closed, but they can also be opened in case you've got to plug something in. If you're a do-it-yourselfer or DIYer, you can simply put band-aids on top of the electrical outlets.
The Bottom Line
The moment your baby crawls, they will become more and more curious about the world around them. For that reason, it's important to baby-proof your home before that time comes. By implementing these tips, you'll be able to create a baby-friendly space and give yourself peace of mind knowing that your baby is going to be safe.