Hi Everyone,
Reflecting and relaxation is a central component to wellness maintenance. During the long weekend, my Husband decided to take me to the Scandinavian Spa for a little getaway from our busy schedule. Around 11AM we arrived at the Scandinavian Spa at Blue Mountain. We normally come here during the winter because I LOVE the hot baths. So it was very different coming here during the summer time, I was afraid it might too hot, but to my surprised, I actually really did enjoy it. I didn't have to shiver my way from one pool to the other pool.
When we arrived, the place immediately have a very Zen feeling, with relaxing music in the background. Just walking this path already made me feel more relaxed already.
Since we were not allow to take pictures from the inside, here's a picture from the outside.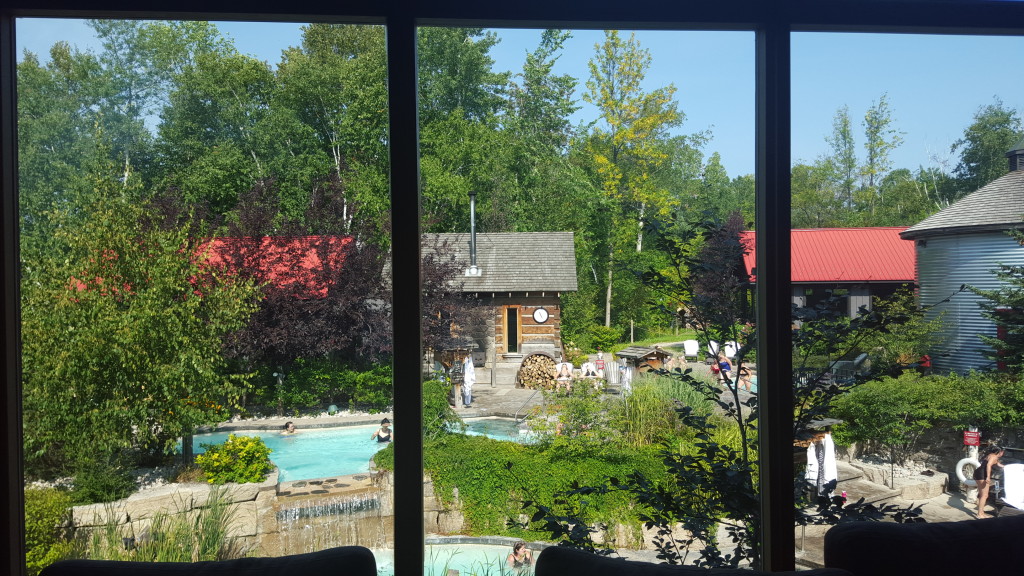 It was not crowded at all! I was very pleased! I was half expecting this place to be ramped with people. We put on sunscreen and lay around the spa for a good hour before heading to lunch!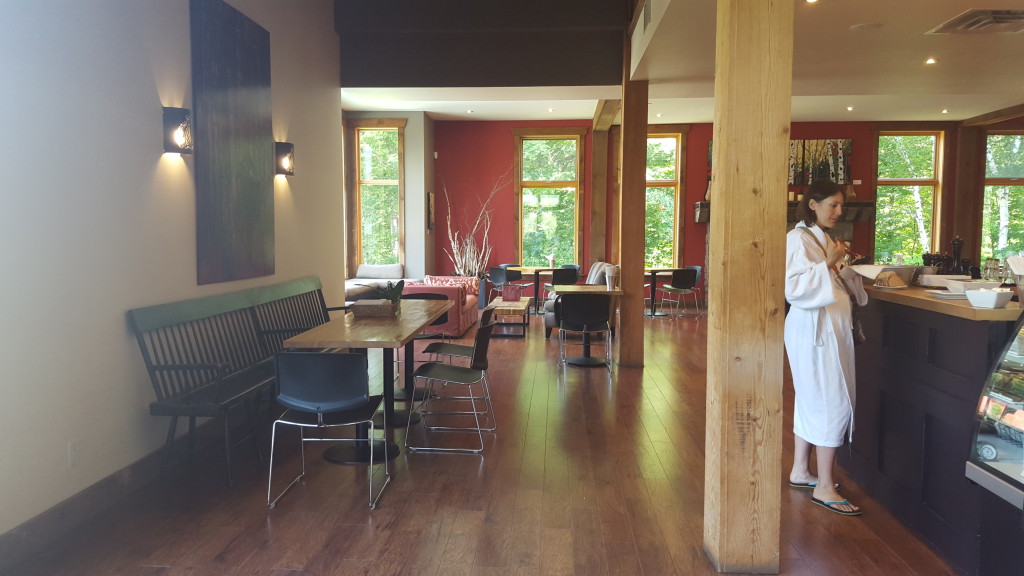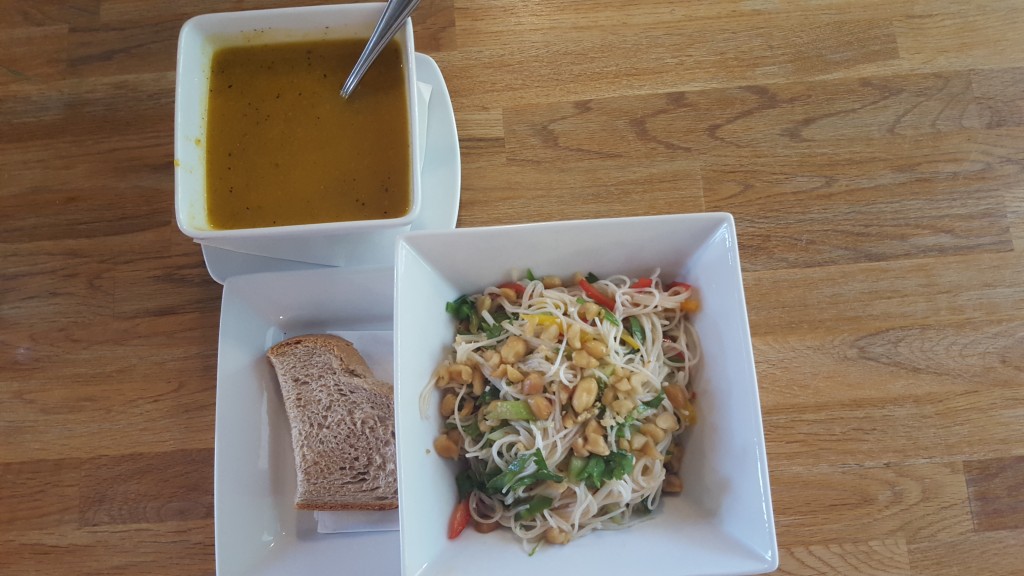 Not too crazy withe the spa food. Everything was too healthy or me. So I devoured a cookie after the salad and soup. The price is also pretty standard. You're looking at $15 for lunch.
Husband decided to go back and sleep on the hammock for a good 4 hours. I was hopping from hot pool to cool pool to freezing pool for the next 4 hours. It was such a perfect day! So finally, we decided its time to head home. Took a long shower and the facilities provided hair dryer, lotion, shampoo and body wash!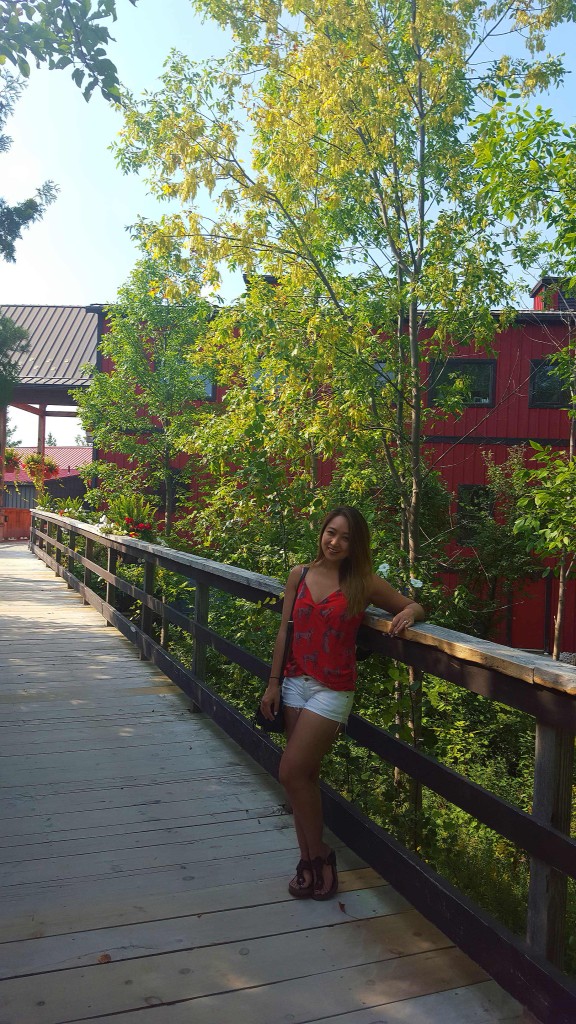 See my relaxed face?! We need to do this more often!
I can't wait to come back for winter spa!
Scandinave Spa Blue Mountain
Address: 152 Grey Road 21, Blue Mountain, ON L9Y 0K8
Thanks so much for reading,