Hi Everyone,
Make sure you read to the end of the post for another giveaway!! You don't want to miss this one out! William Ashley is back for another Warehouse sale! You can read what I bought last time I came to the William Ashley Warehouse sale here. 
Warehouse sale: October 25 – November 27 ONLY!
Location: 111 Creditview Road,Vaughan, ON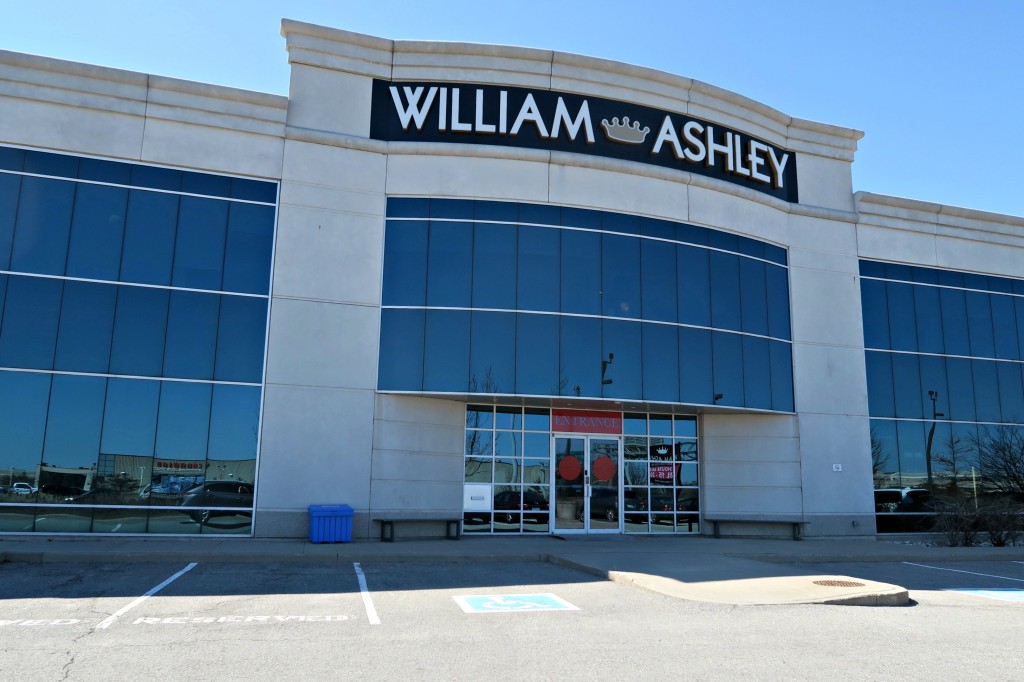 This year, they are doing even a bigger sale! If you spend $300 (trust me, it's SO easy to spend that…) you get $50 dollars off your next purchase. Also, make sure you fill out the ballot for a chance to win $1000 shopping spree! I sure entered in the draw!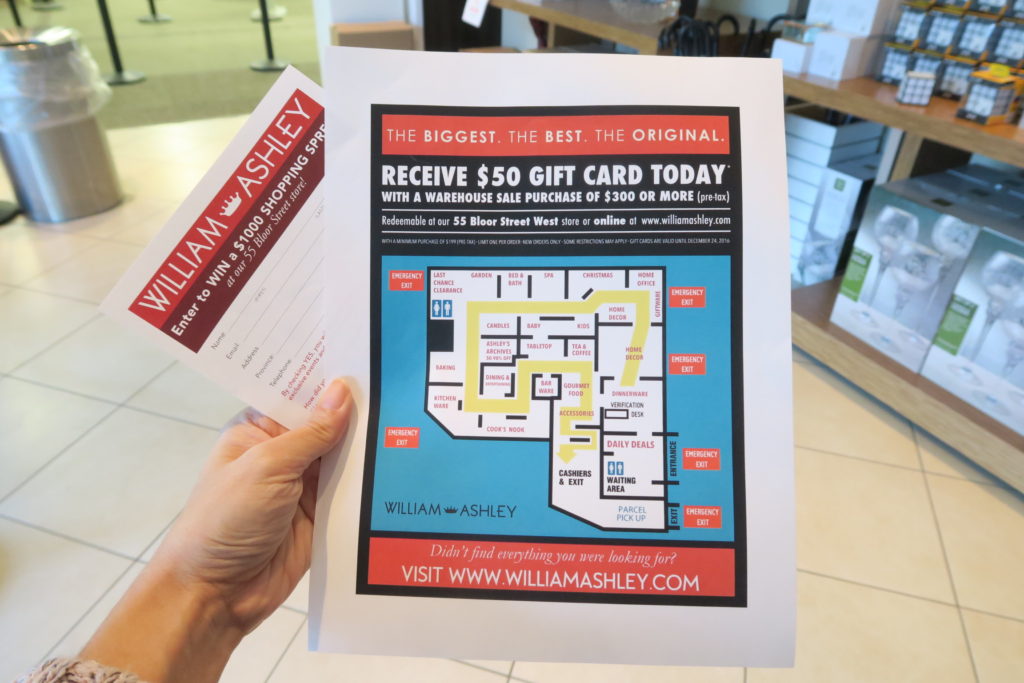 Make sure you check out the "HOT DEALS" items, they range from $5 dollars to $30 dollars. I picked up a cute little rose gold jewelry box for $5.99. You really can't go wrong with that! This year, they feature a lot of home decor that has the rose gold (I loveee it!) Oh, and same as last year, they have so many rustic home decor.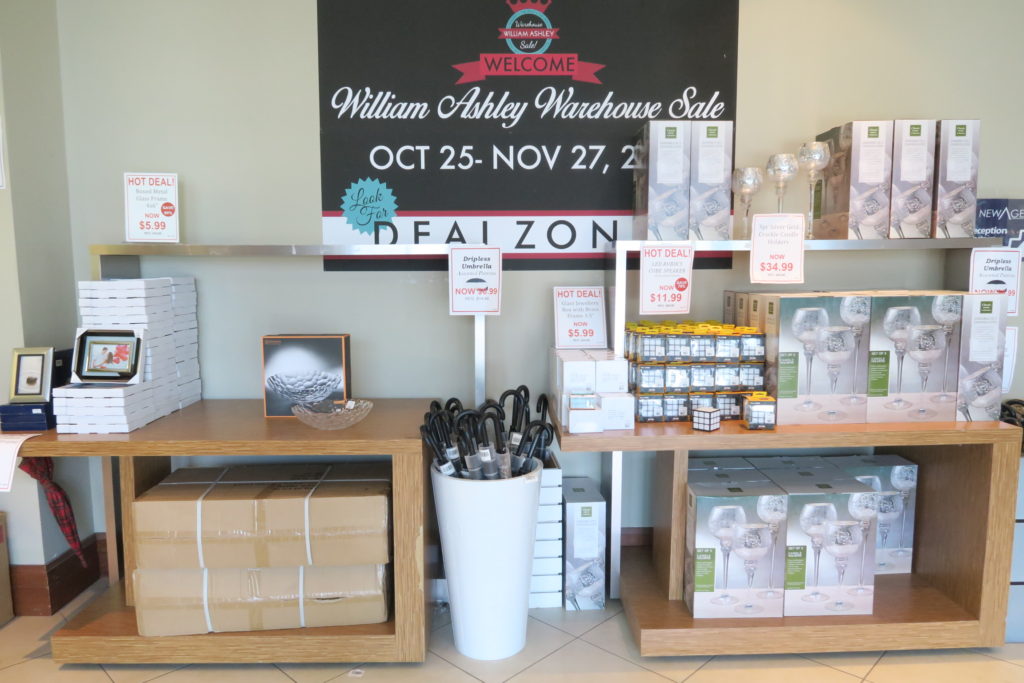 Below are a few pictures of the gigantic warehouse!!
I love there's so many home decor! I love this round rose gold mirror.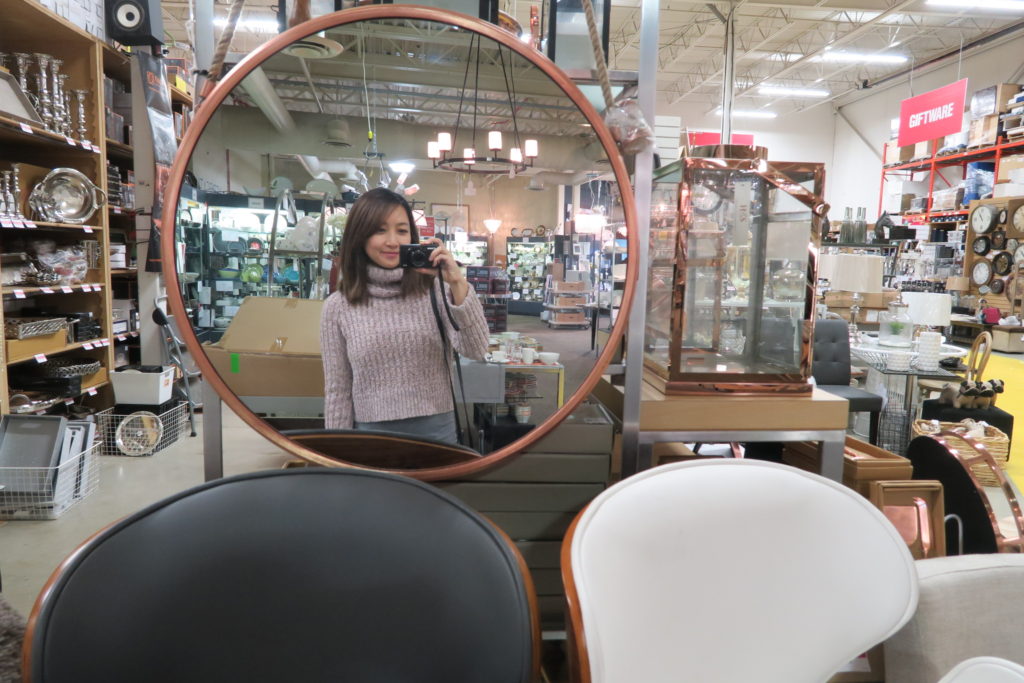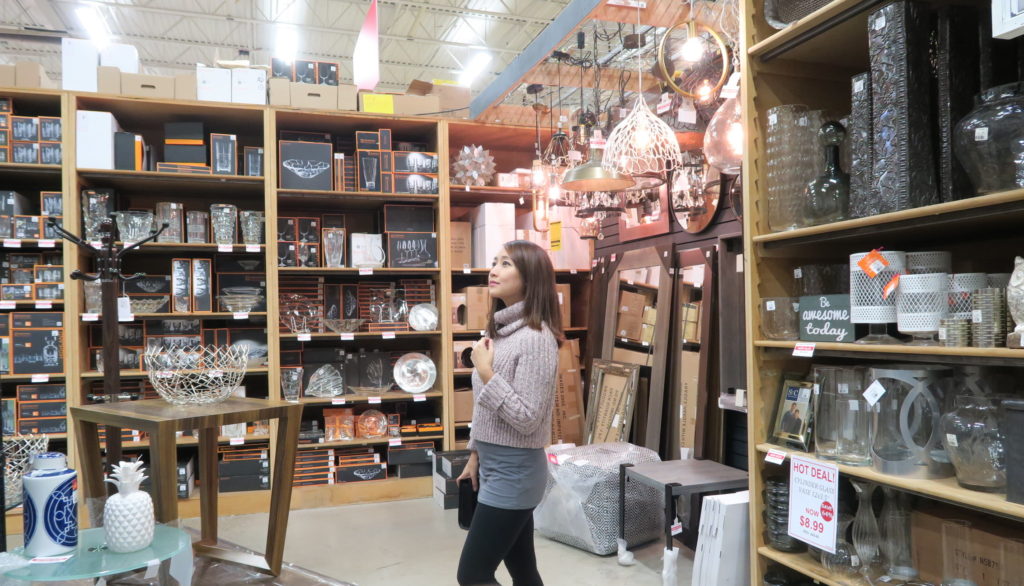 They have demos of the pressure cooker! Make sure you check out their station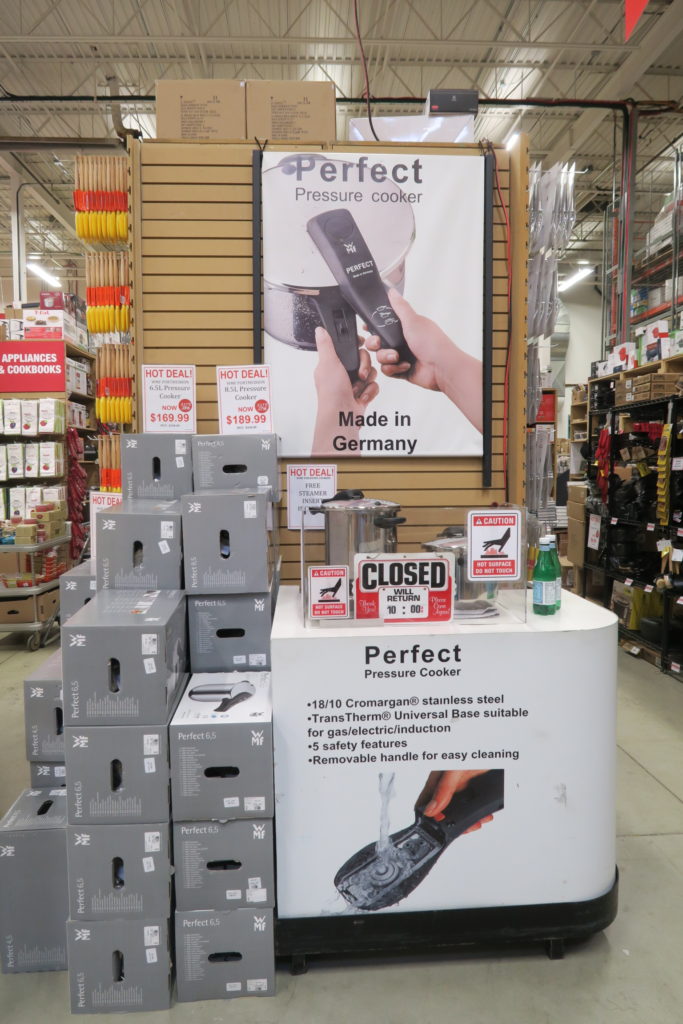 What I got!
The puff was from last year sale, I'm a sucker for fuzzy things, so I got another fuzzy pillow. That little Yarn ball? I saw a bigger version from Jillian's Harris nursery room. It was so cute! It's a door stopper!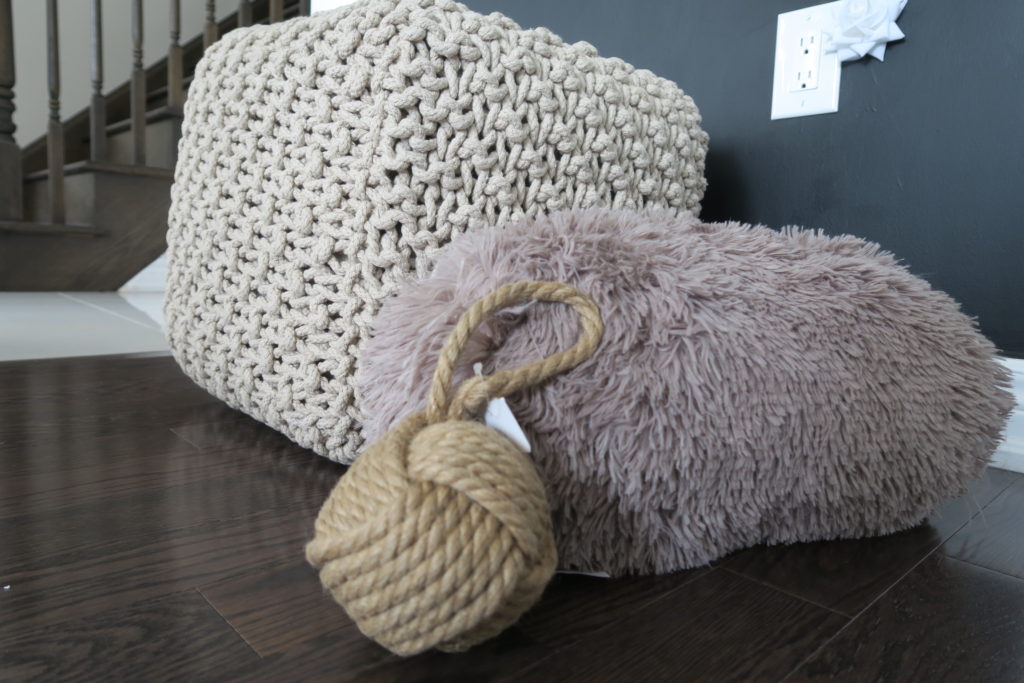 I got some pepper and shaker, my old one was breaking and thought I'll invest in new ones!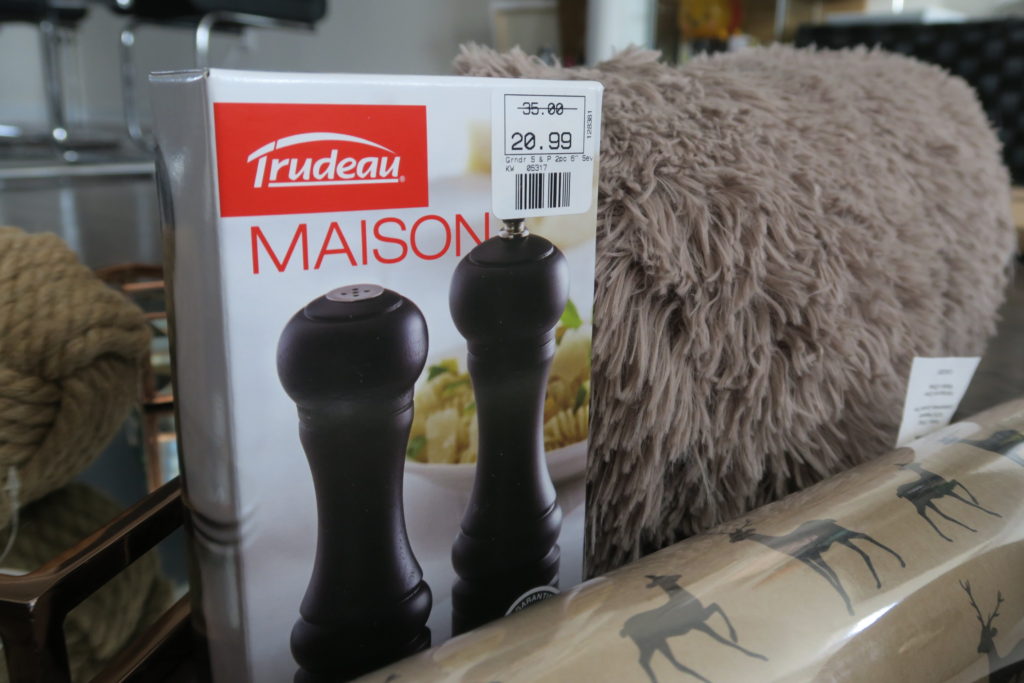 Aren't these Christmas wrapping paper SO CUTE!? I swear, I love the whole rustic look, so this year, you'all gonna get some paper reindeers!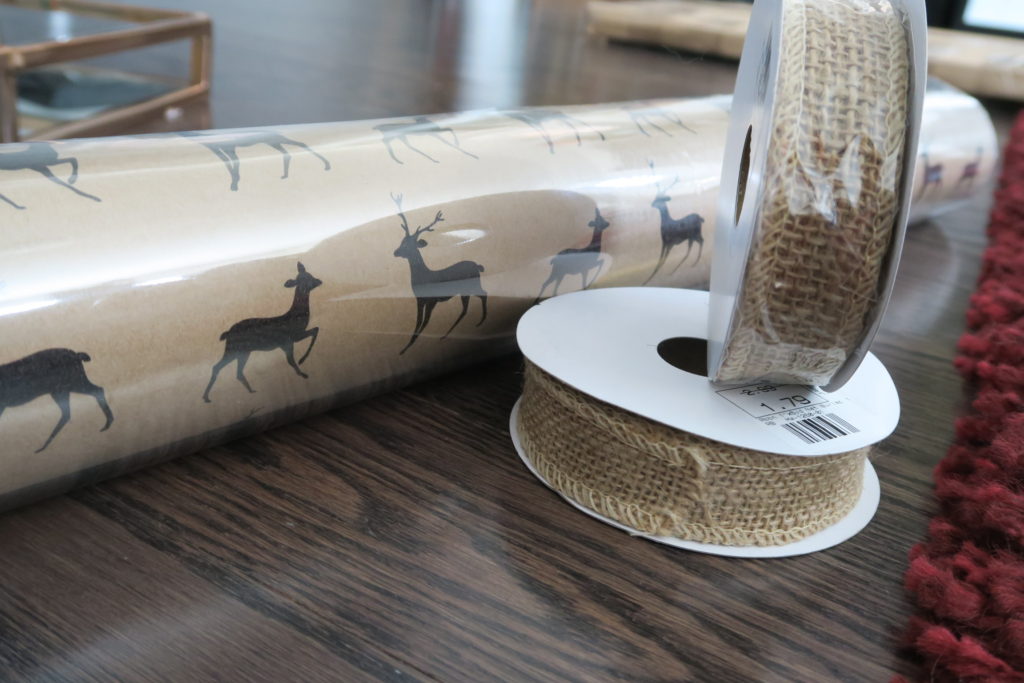 Lastly, I want to show this really gorgeous rose gold tray and a rose gold trinket for my jewellery.  I love this so much, I couldn't pass it up.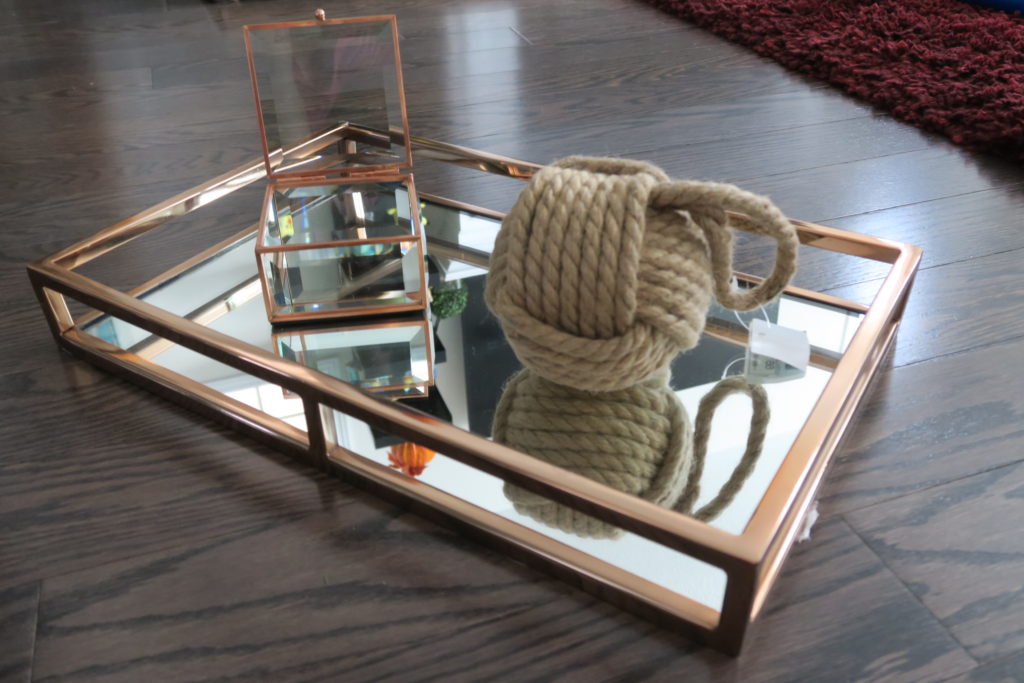 GIVEAWAY!
Now the giveaway you've all been waiting for! Since William Ashley is such a huge warehouse sale. There will always be a line! Win these tickets to skip the line! Here are the rules:
#1. Like or Follow us on Instagram or Facebook 
#2 Tell us what is on your shopping list in the comment below!
*** Winners will be announced end of the week, so make sure you enter quickly to get your hands on them. Happy Shopping! ***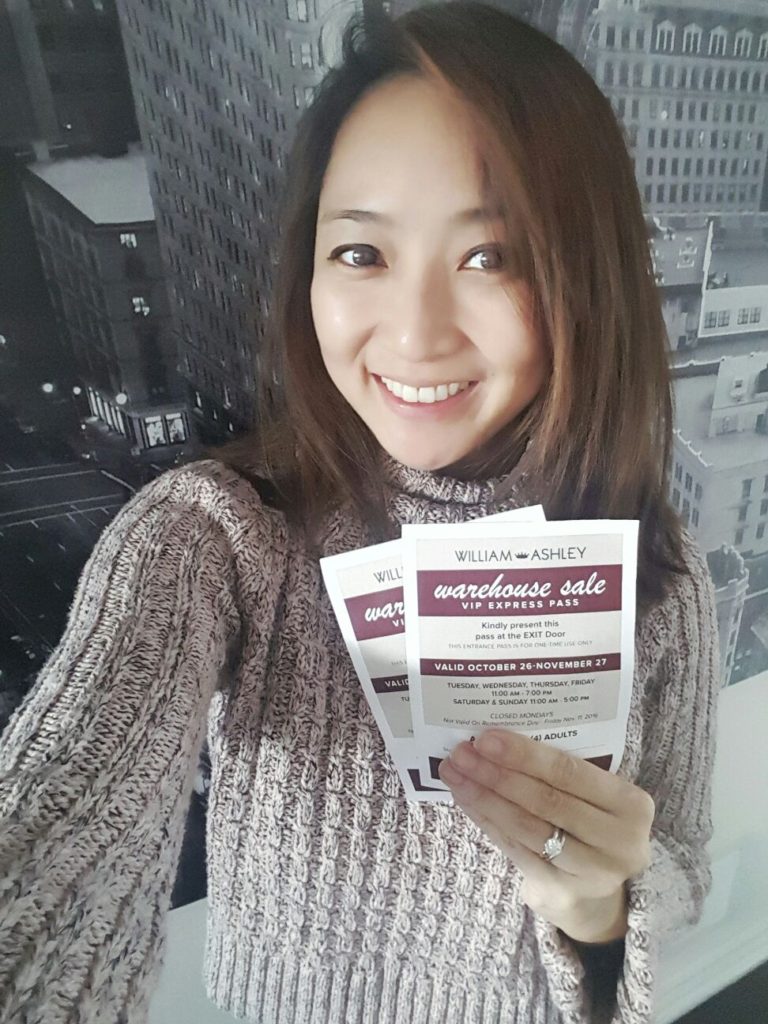 This post is in collaboration with William Ashley Warehouse sale, however all opinions are my own.
Thanks so much for reading,