Hi Lovelies!
Hope ya'll are doing well! I took a mini trip to Calgary last week. It's been three years since I've been anywhere (I've forgotten how it feels like to just travel and get away for a bit) and I am so glad that I got the opportunity to! I definitely did a lot in a span of a week and throughout the next few posts, I'll share with you some of my favourite parts of the trip!
Since I went during the time of the yearly Stampede (the best time of the year to go to Calgary, in my opinion), I felt the need to get my outfit on point. Specifically, I needed a cowboy hat and boots. The place to go for boots is none other than Alberta Boot Company.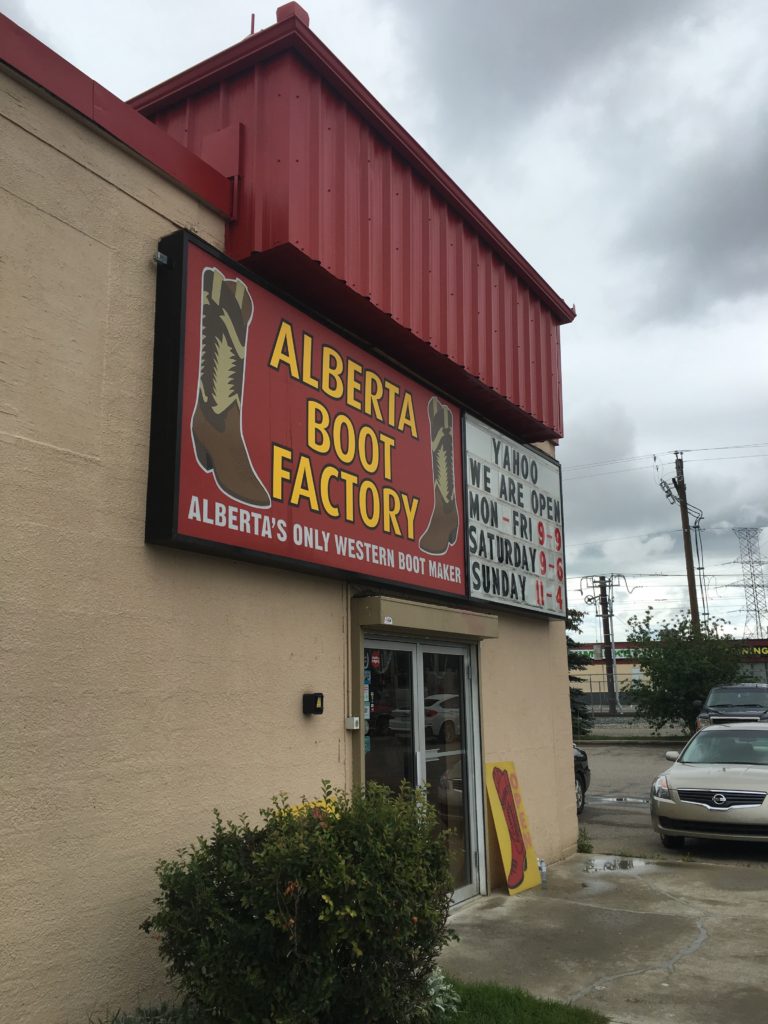 I walked 20 minutes from Chinook Centre – a large shopping centre with your usual stores such as H&M, Zara, etc. before I arrived at the Alberta Boot Company. It is a family owned operation, and for over 30 years, they have been producing handmade boots in-house with the best available leathers. For me, it was worth the trek! There were some sales going on, and a larger selection of men's boots versus women's, but there was still a decent selection to choose from. Just don't expect huge discounts! I only got $20 off mine, and it was in the clearance section, but I love it!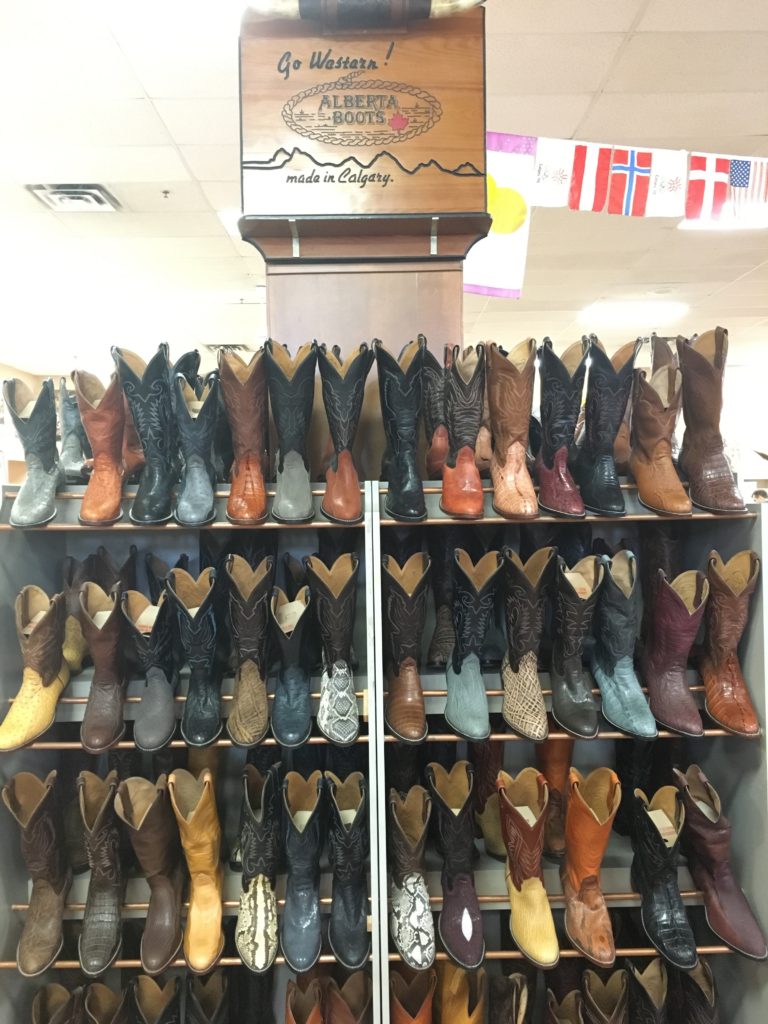 Besides boots, they also sell a variety of hats and belts: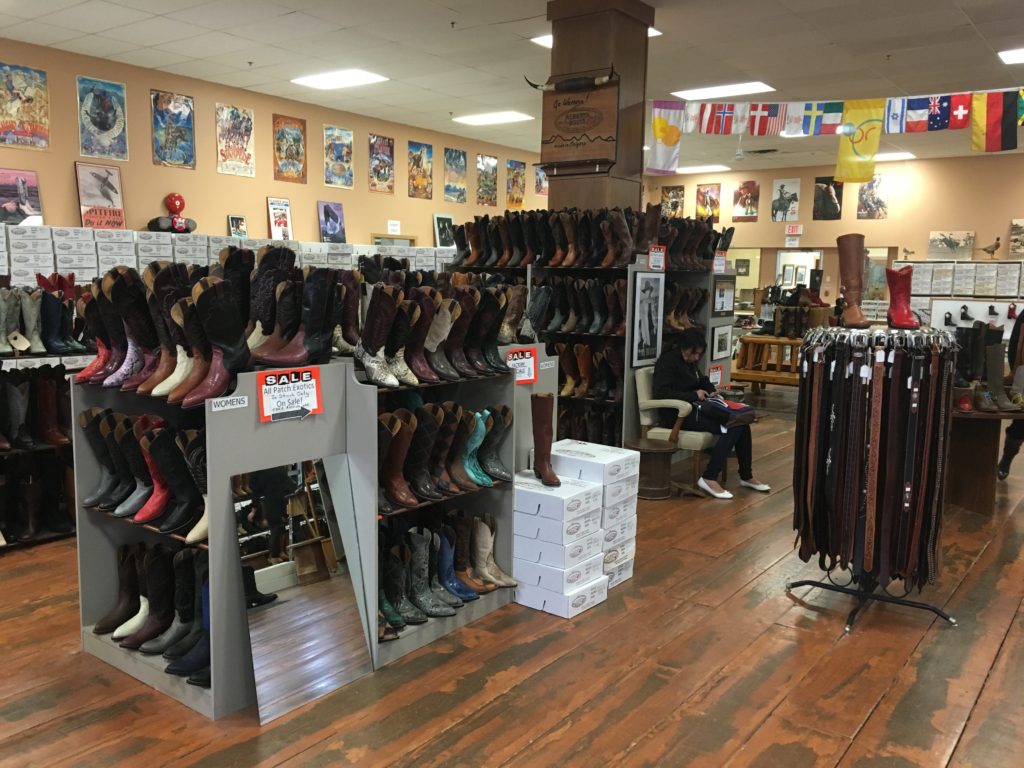 This shelf is the New Collection which they are currently producing: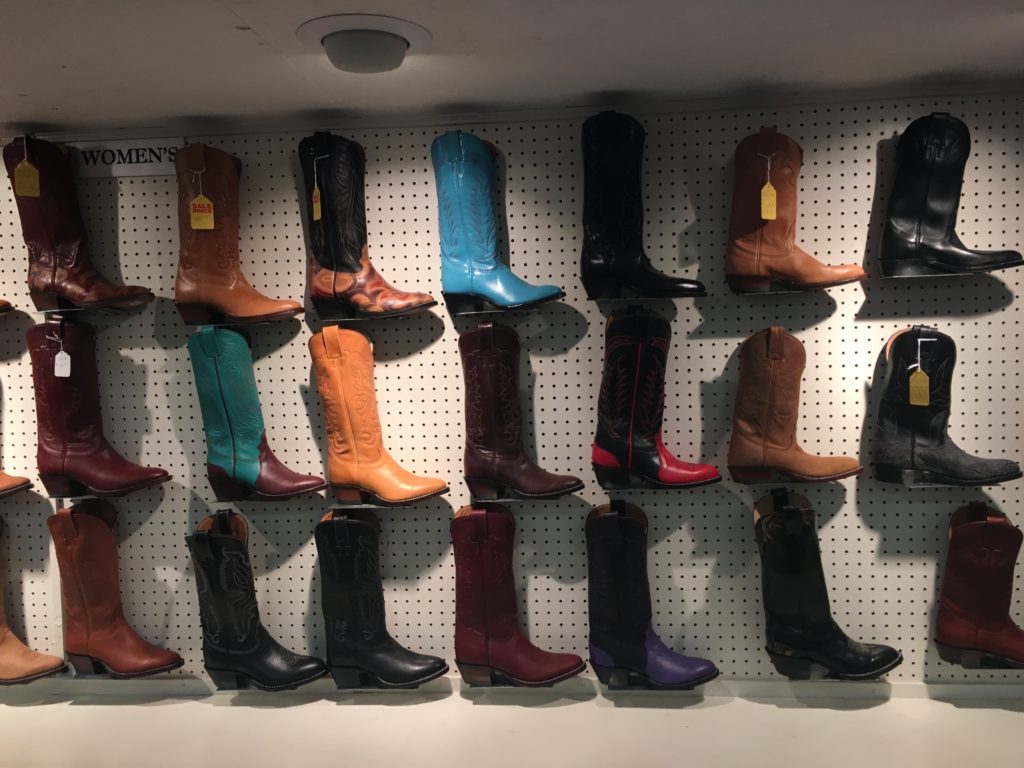 I really thought I was going to get a brown/beige pair of boots with a design on it… instead I fell in love with this, mainly because of the amazing fit when I put it on…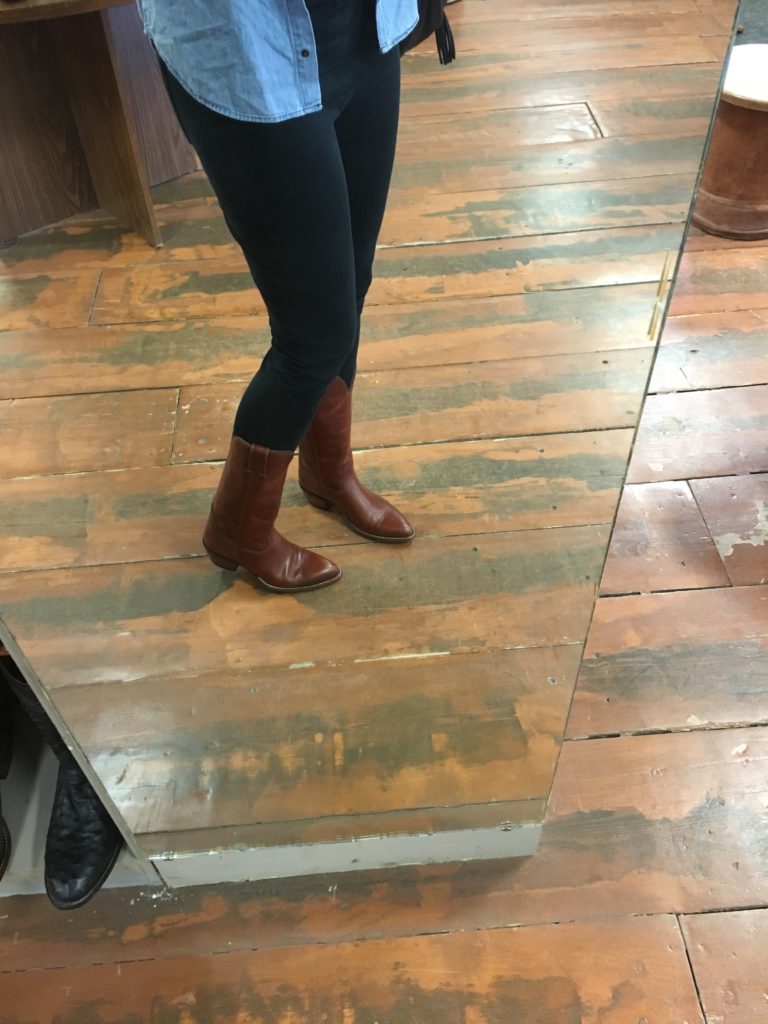 Close-up shot: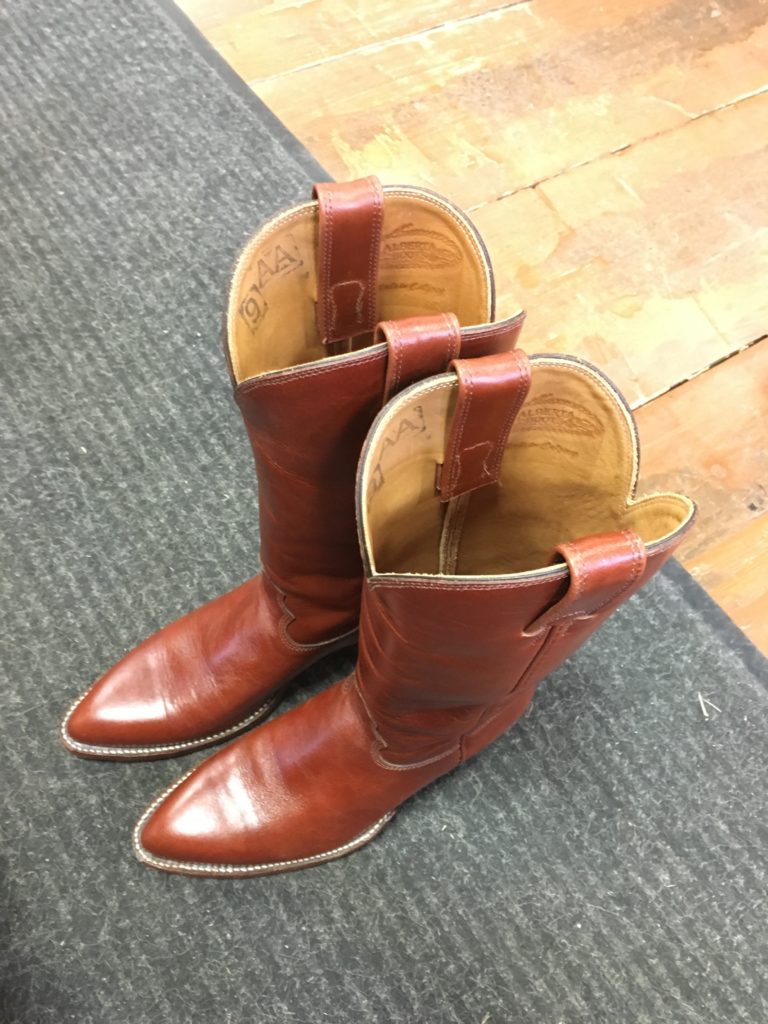 #OOTD I think I did pretty good for a western look, lol!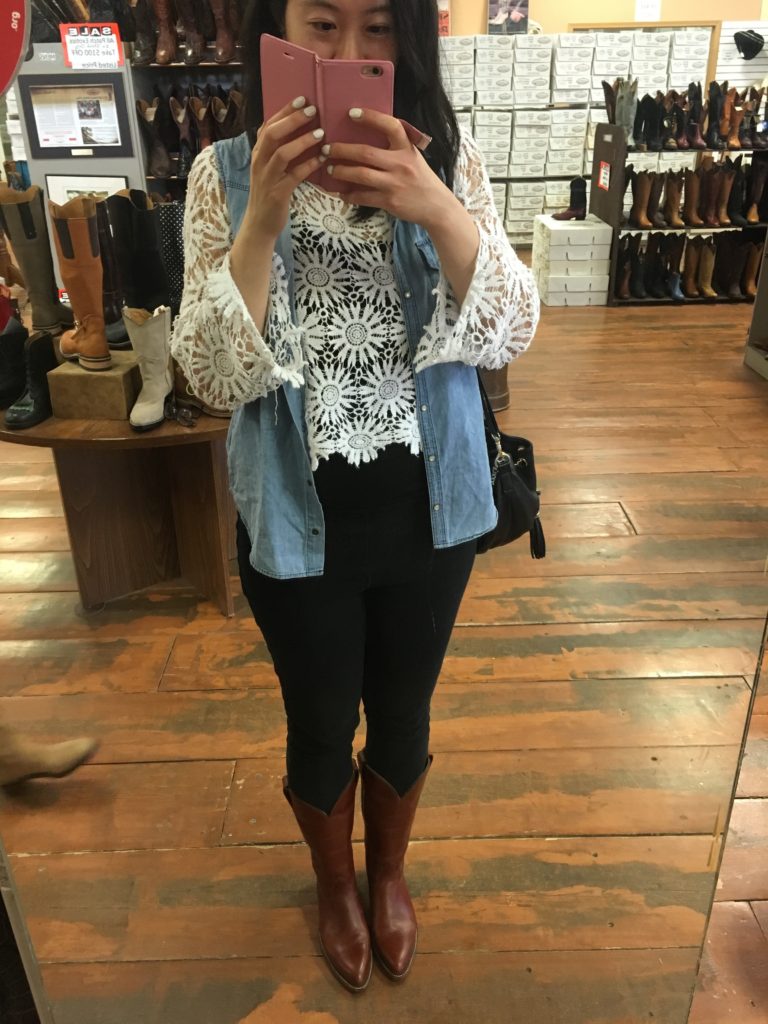 I had a great time just looking around and trying on boots. It was kind of hard to find my size available with I style I liked… and I think I really lucked out with this one. It was $299. Typically their boots go from $325+. I didn't buy any accessories, but this wooden block below helps you to remove the boots, if you find it hard to take them off with your hands: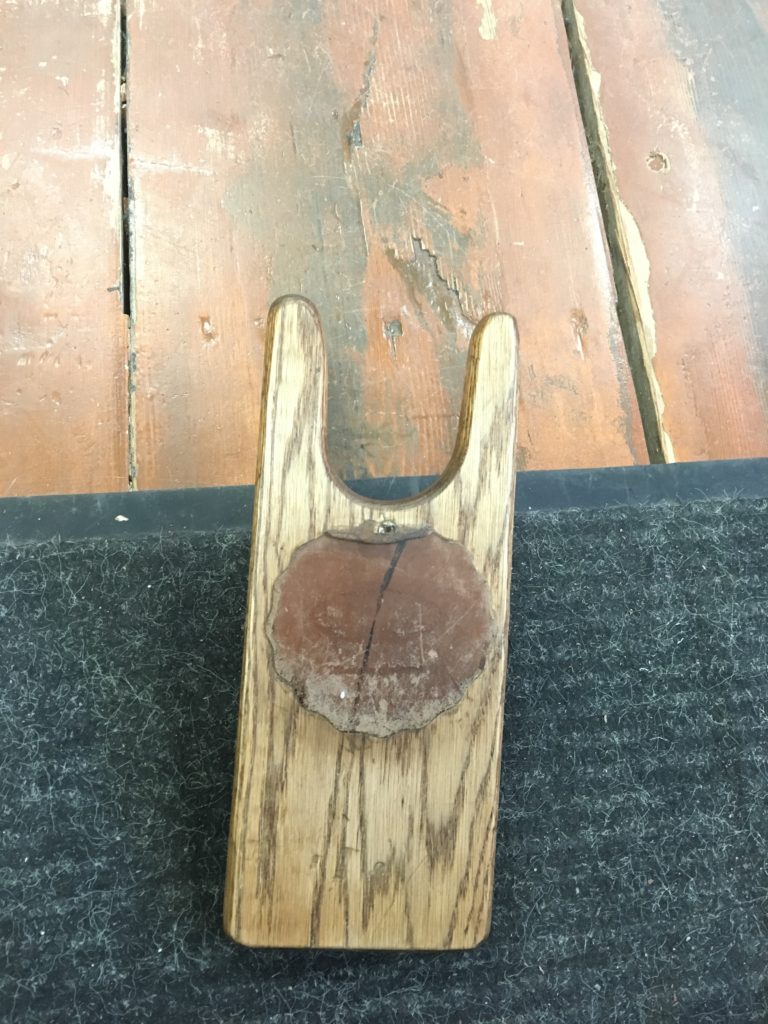 I had fell in love with this hat in the morning, when I went inside Lammle's Western Wear & Tack. But at $49.95 it was just way more than what I wanted to pay for!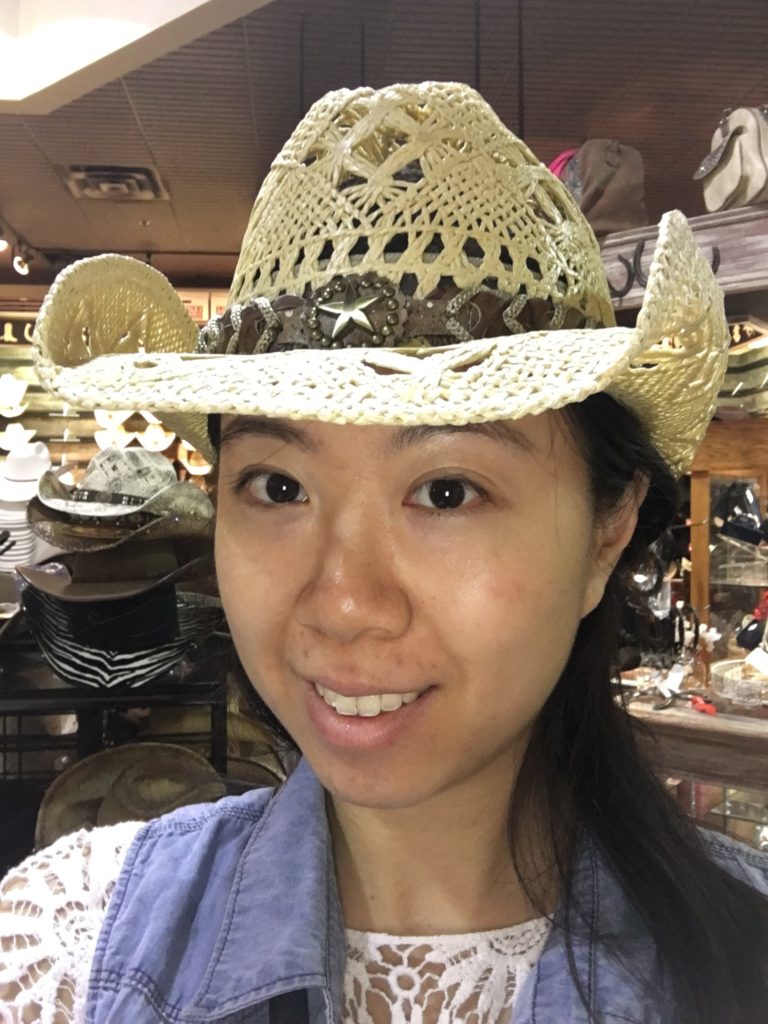 Instead, I got a cute little number from Aldo Accessories while I was at Chinook Centre. What do ya'll think?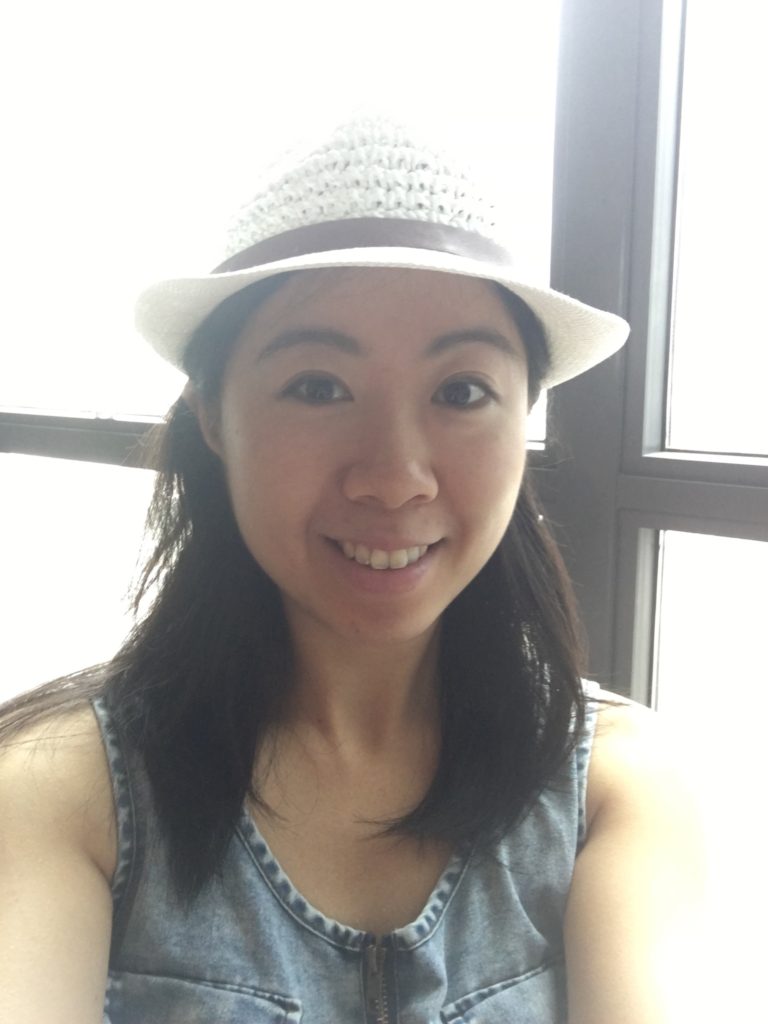 Can't wait to share about the other things I was up to in Lake Louise, Banff, the Stampede and the exclusive fashion show that was happening in DT Calgary while I was there. Stay tuned!