Hi Everyone,
For many, it's all about the destination. When you dream about going on vacation, you always look for the best places to travel because you want to make sure that it's somewhere that you want to go. And when you have found the perfect destination, you then look for accommodation. For example, if you were traveling to Turks and Caicos, somewhere like this luxury villa company, (https://isleblue.co/turks-and-caicos/villas) would help you to find the best accommodation for your needs. Once this has been accomplished, only then will the thought about how to get there will come into your mind. It's usually the last thing people think about. The means and delivery system of travel is less important than where they will eventually end up… not that there's anything wrong with that, but more and more people are drawn to the allure of luxury train travel. It's the ultimate vacation – not only are there things to look forward to when you reach your destination, the journey itself is an adventure, a vacation, a trip to remember. If you're struggling for funds for your trip, you can look at vacation loans from towerloan.com to see how they can help you reach your vacation destination! Travelling by train conjures up an image of a leisurely venture, in which a window seat is a must-have, a sleeper offers cosy rest and unsurpassed views. This is certainly true for those who are lucky enough to experience the romance and adventure of Trans-Siberian railway travel.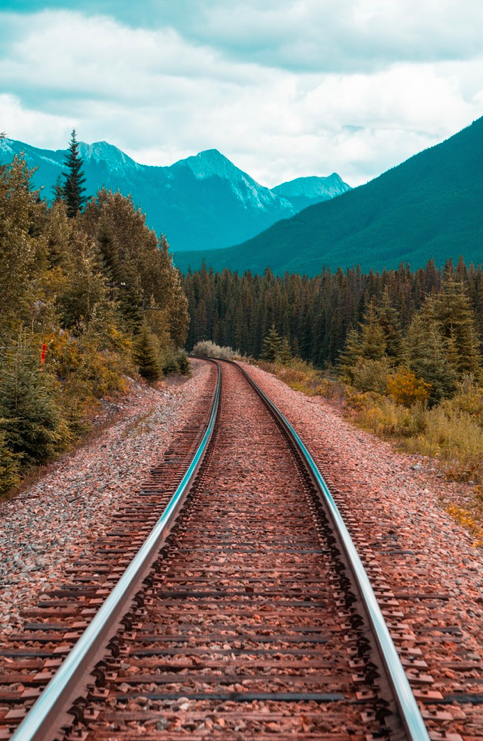 The notion of taking such a grand trip, potentially spanning across Russia to Asia may seem unreachable, but there's a reason why the Trans-Siberian rail has become one of the most popular vacations today – it is no longer inaccessible. It's not only easy to get to the train, but it's increasingly affordable. And for a bucket-list adventure, that's wonderful and exciting. Check out the itineraries for an epic Trans-Siberian express adventure at The Trans-Siberian Travel Company.
Today, train travel is unique (and we're not talking about commuter trains or the tube) and therefore creates an all-inclusive vacation. As it was once said, "getting there is half the fun," but in the case of the Tran-Siberian Rail, getting there may be most of the fun! There are opportunities to socialize with like-minded guests, to eat world-class cuisine (Russian or Chinese).
Here are more reasons why it's fun:
the "Wow" Factor of the Tran-Siberian Rail
In 2016, the rail line turned 100 years old.
From Moscow to Vladivostok, you're travelling 9,258 km.
you will pass no less than eight time zones
the actual train journey — without a more-than-10 minute stop — takes seven days
the scenery is unsurpassed – along the way, you'll see: a unique track that surrounds Lake Baikal, Siberian red sunsets, onion domes which are gold plated, the impressive formations of the Ural mountains, meadows of wild purple flowers, larch forests, pine forests, birch trees and more
While train is perhaps the most affordable way to see the Siberian, it is not the only way. For those who can afford it, a chartered plane, similar to the ones that Jettly have on their site, is an equally fantastic way to see the landscape. You can cover hundreds of miles of the bleak yet beautiful Siberian wilderness from above. This offers you a unique way to experience this breathtaking part of the world.
Culture Immersion
In addition to having the traditional first-, second-, and third-class cars (as well as the even more-than-first-class elevated "Gold"), the Trans-Siberian train is actually also a commuter train. Yes, that means "ordinary" Russians use it as a daily means of transportation. Locals have been known to invite vacationers into their cars for breakfast – replete with lively conversations and even vodka! As the train transitions from European Russia towards Asia, so, too, do the locals.
Additional cool local culture includes the community of primarily older Russian women called "provodnitsas" – these women are in charge of individual compartments, make sure there is always boiling water (at the end of the corridor, from the "samovar") and ensure compartments are always clean, too. Their demeanour is said to be stern, but they are often warm-hearted.
At each of the brief stops (10- to 20- minutes), there are sellers offering all kinds of wares, including food (like smoked fish), genuine fur hats, traditional wool shawls, toys and more.
A blogger named "NomadicMatt" covers his on-line nomadic adventures, but a guest writer called Katie Aune has written an article online called "How to Travel the Trans-Siberian Railway," in which Aune calls the journey the "highlight of the three months I spent in Russia." She travels from Vladivostok to Moscow, and travelled at a leisurely one-month long pace, stopping in five cities.
If you'd like to see photos of the journey that are not stock "travel-agent' photos, you should definitely visit travel photography websites and blogs. There are plenty of blogs only that captures images taken in some of the cities along the Trans-Siberian railway.
Hope you found something interesting in this little blog post.
Thanks so much for reading,