Hi Everyone,
It's no secret that I love Chanel. I've been slowly collecting Chanel little goods for the last couple of years….. As you all know I've been eyeing the Chanel Classic Flap and the Chanel Le Boy for the longest time! Over the Christmas holiday…. I finally made the jump and got myself a Chanel Le Boy. I was sooooo beyond excited. I actually wasn't planning to get a Chanel bag this year…. but just my luck the store had the small Chanel Le Boy in stock. I mean come on! I can't say no to that!! I've been calling Yorkdale and the Chanel store on yonge and bloor for the past 2 years of my life and they NEVER have it in stock.
Here I am standing in front of the Chanel sales lady in NYC and she pulls out this gorgeous small Le boy and the classic flap in front of me.  I couldn't even pull my emotions together. I was sooooooooo happy, I'm sorry that I'm totally gushing over a bag, but I seriously love love Chanel, their leather and craftsmanship is just to die for.  While I'm trying both the bags, I realized the small Chanel Le Boy is more of my style. The classic flap is nice, but it didn't really suite me well.
Here were the options while I was in the store, this is the small and the new medium… the new medium looked massive on me!
so, here's the final reveal of my brand new Chanel!
For those we love Chanel as much as I do… here's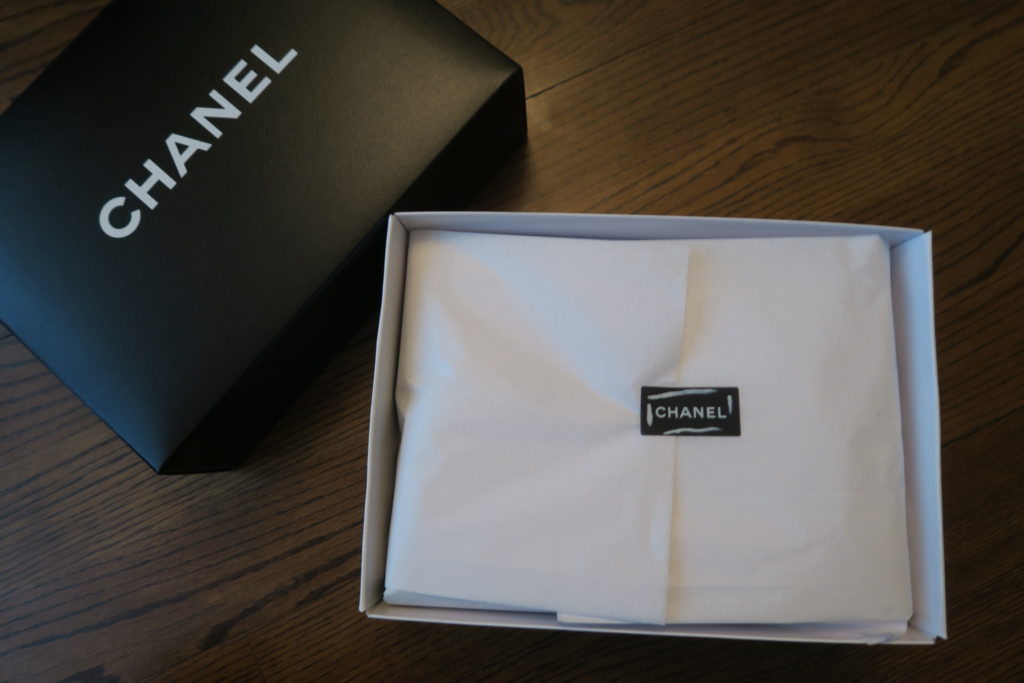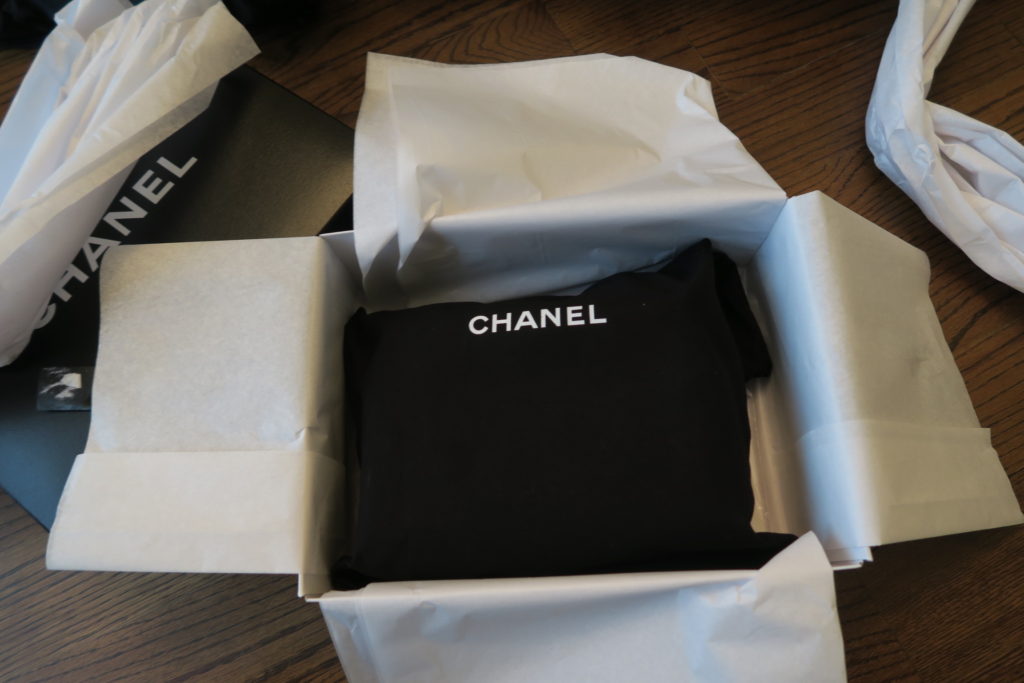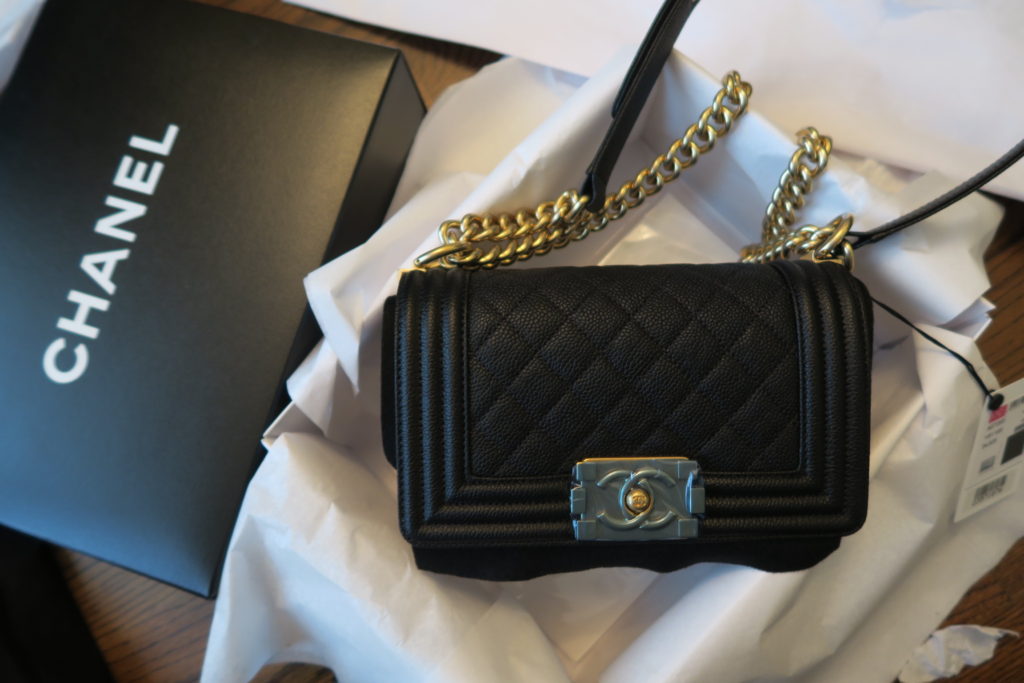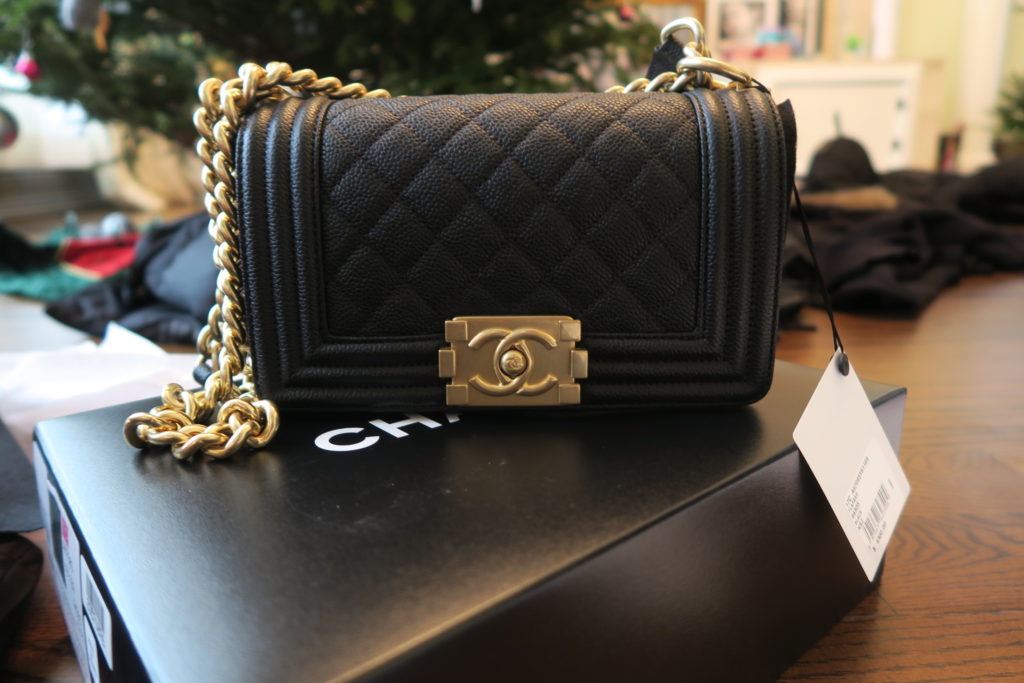 If you have a bag that's on top on your list, I would love to know!
Thanks so much for reading,