Hi Everyone,
A few weeks ago I wrote a roundup post with all the products I received and will be reviewing soon. You can read more about here. Today I want to share with you my full review on the DockATot!
Shipment and Packing:
Latte was so excited too when it arrived, he couldn't help put sat himself on the box and wouldn't come off!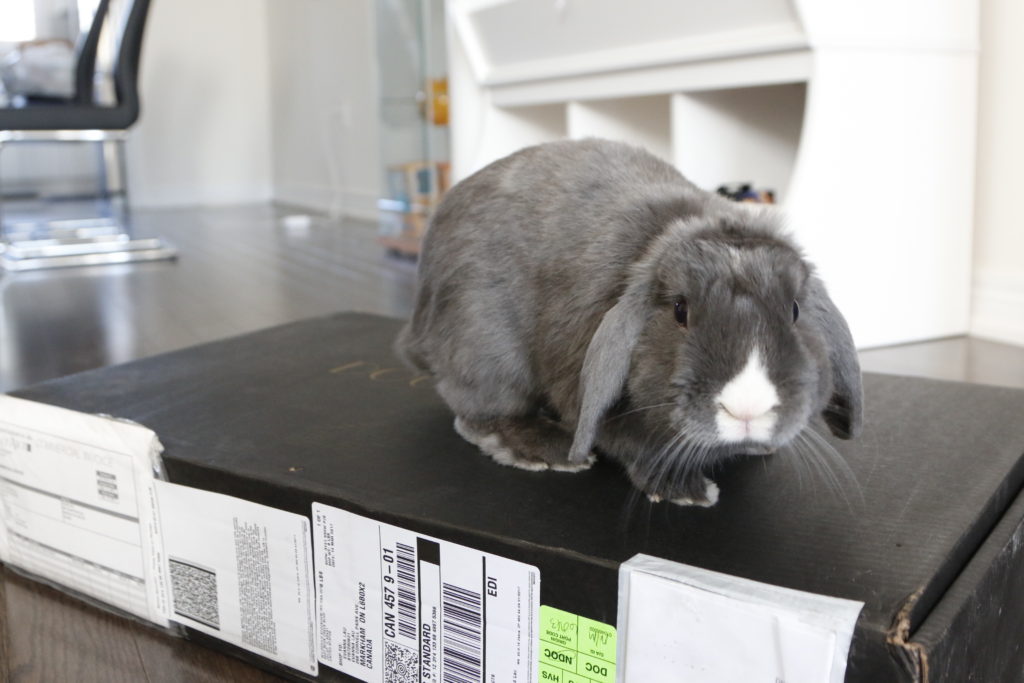 I was pretty scared that I might get ding with duty tax, but to my surprise – there was none! I am from Canada so I'm always a bit worried when I need to buy anything from the states. The DockATot isn't exactly cheap either so I was a little worried. Huge relief when it came without the duty tax!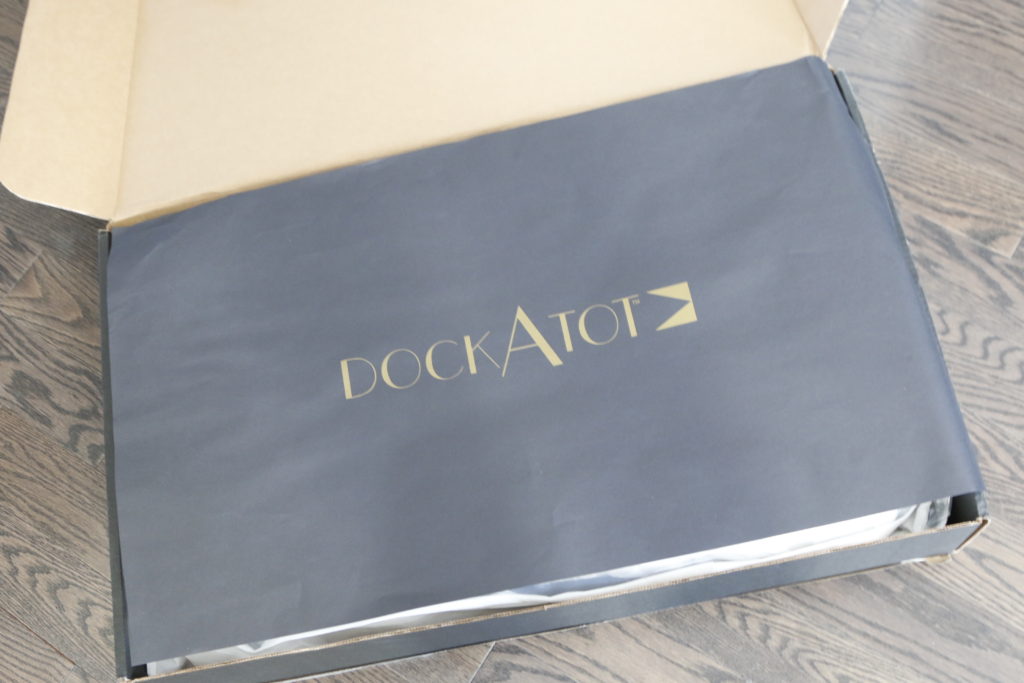 Product
Dockatot™ Deluxe+
The Deluxe dock is the ultimate docking station for your baby ages 0-8 months old. Multifunctional and multitasking, the Dockatot™ Deluxe+ offers a safe and comfy spot that lets baby rest, lounge, play, cuddle, do tummy time and get diaper changes. Deluxe docks are lightweight and portable, allowing for easy travel. Additional covers are available for purchase to match your mood, room and style.
Designed with love in Sweden and made in Europe. All materials used are breathable, washable and hypoallergenic. DockATot™ offers excellent air-permeability. All filling materials are sourced from world-leading suppliers with hygienic and non-toxic properties.
Age:
0-8M, Stage 1
Measurement:
18 inches wide x 29-34 inches long [29 inches with clasps closed and 34 inches with clasps open]
Weight (excl. packaging):   1400 g or 50 oz
Weight (incl. packaging):    1655 g or 59 oz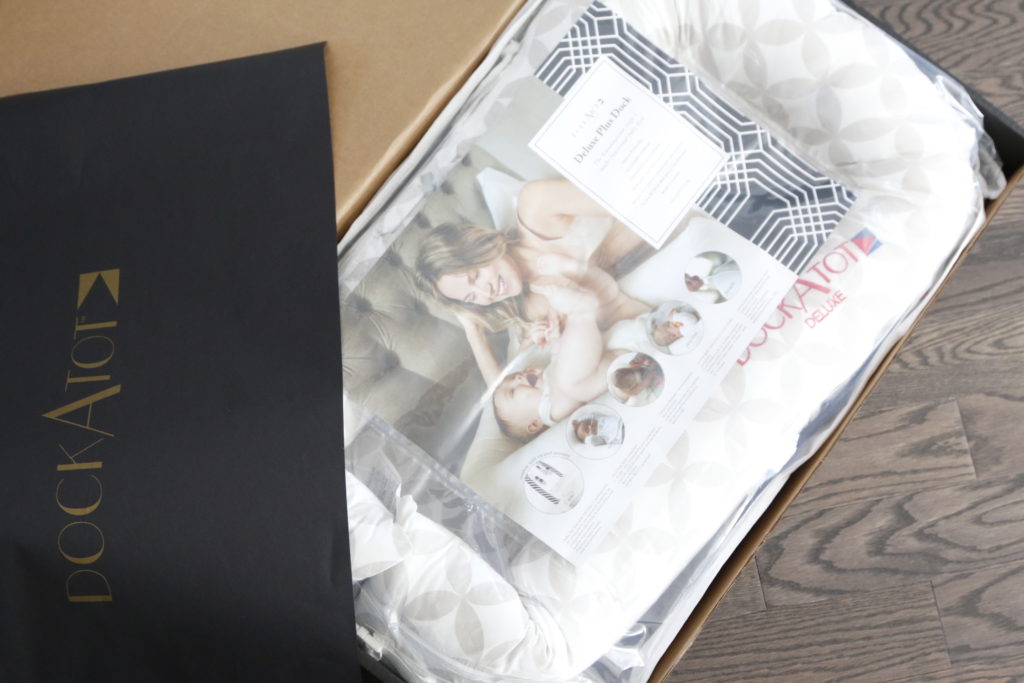 Review
It's super light and it's perfect for travel, exactly how they described it. As soon as we got home I took out the DockATot and lay Baby Ariya there. Oh she is so perfect, I can't help but keep staring at her!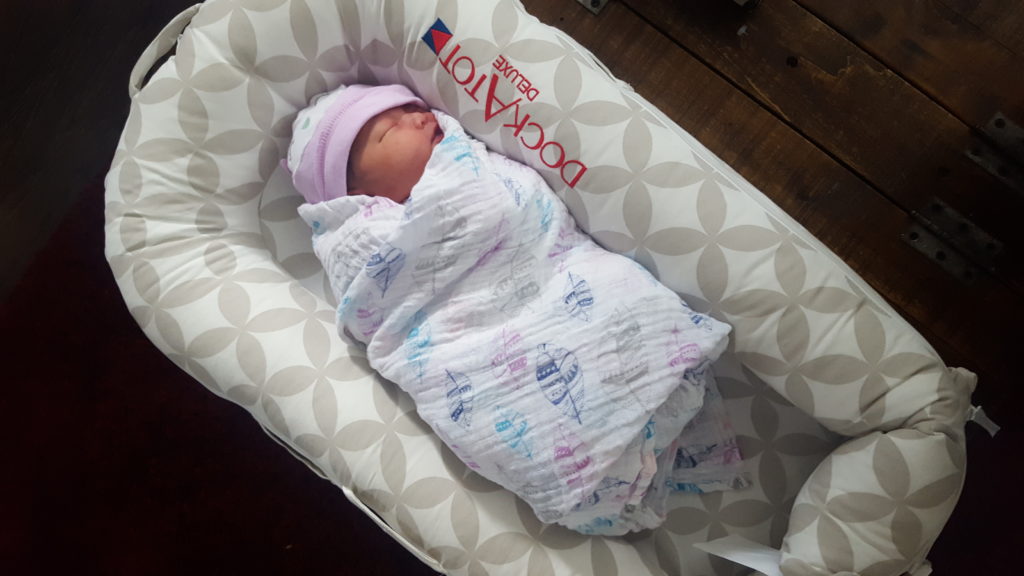 I've been using the DockATot for just a little over a week, and I LOVE the DockATot. It's so convenient, I can bring this little bed around the house and have her sleep in it.
The first night, we put her in a crib and she cried the entire night. As soon as brought the DockATot up to our room and put her in it, she instantly stopped crying. I'm not even kidding you or exaggerating AND she slept for the next 4 hours. It was a miracle.
Few questions I always get: Is it worth the price tag?  
It is hefty! BUT, let me tell you, I can't live without this bed and I will most definitely get the DockATot Grand for month 9 – 36. This has been my life saver. We actually put this DockATot in between my husband and I when we are sleeping. It's just so easy for me to roll over and check/calm her when she's crying. It also works as a barrier so it prevents her from rolling or us rolling on her.
Love Love Love 
For new mothers out there, this is a life saver. It gives me a good 4 hour freedom at time before the diaper change and feeding time. I can clean around the house… or just catch up on sleep. I would recommend this!!! Not because this is a sponsor post, but because I truly love this DockaTot. My husband was a little skeptical at first, but even now he changed his tune. He LOVES it.. and yes he was the one that suggested we get the DockATot Grand. Who knew!
Let me know! 
If you have a DockATot, let me know if you love it as much as I do!
* This post is sponsored by DockATot but all opinions are my own
Thanks so much for reading,