Hi lovelies,
Hope you're having a great week so far. Just wanted to share with you a great place for a yummy scone and tea break at none other than – Baker and Scone.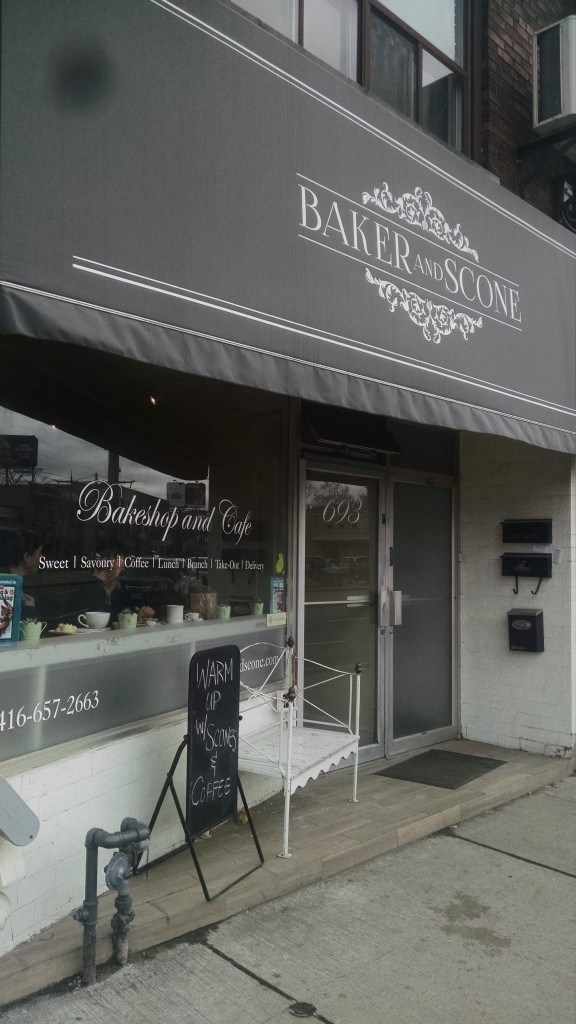 The ambience is very comfortable, intimate, bright and airy. There are a few high stools by the counter, about 4 smaller tables and some stool seating by the large windows. The mostly white and chic interior made for a very welcoming and inviting atmosphere and I thoroughly enjoyed my tiny break in the day here.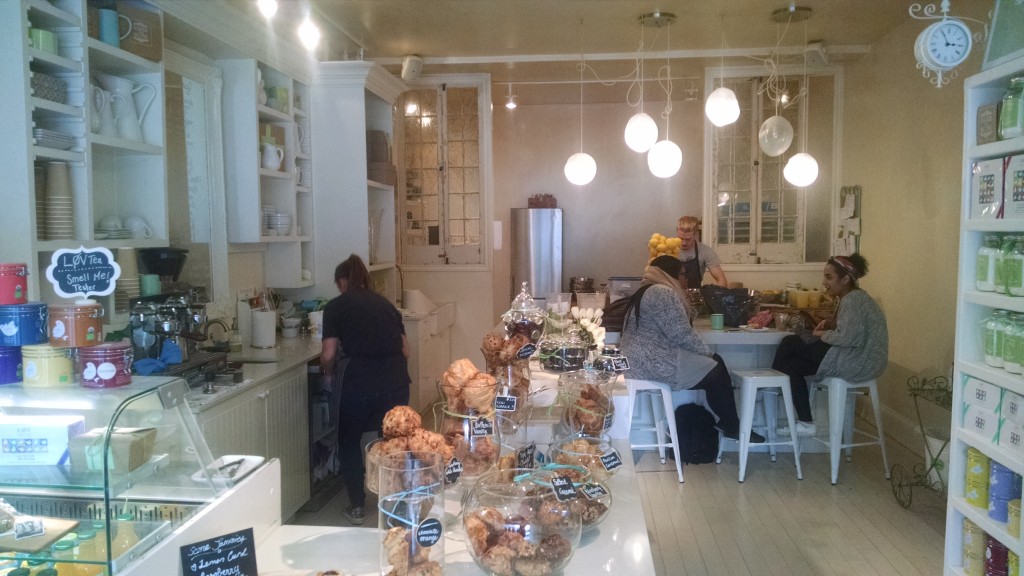 No time to enjoy your cuppa tea? No problem, you can always get a box to go! Other items include espresso, granola, nuts and spices.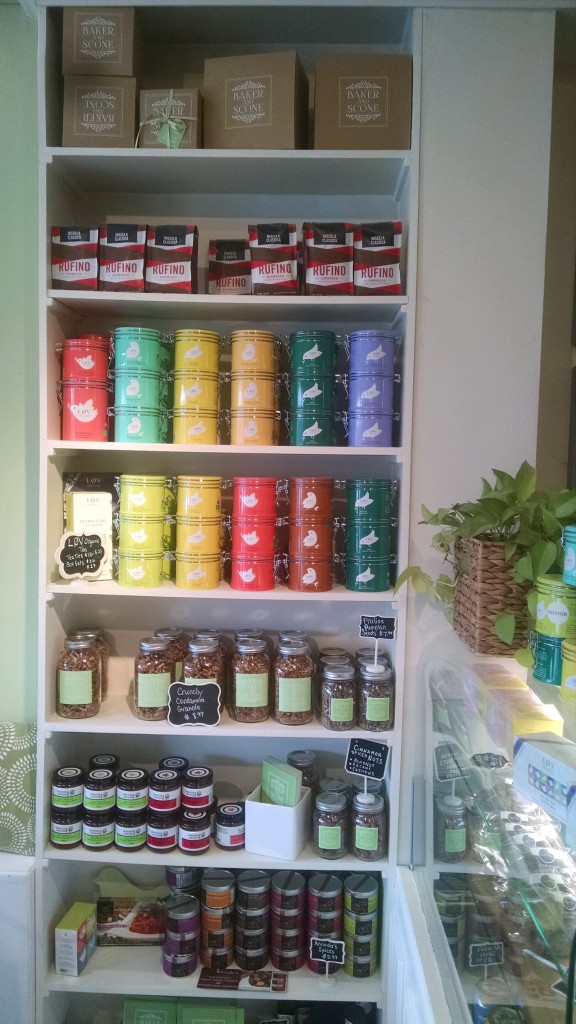 Check out these cute petite bottles of jam!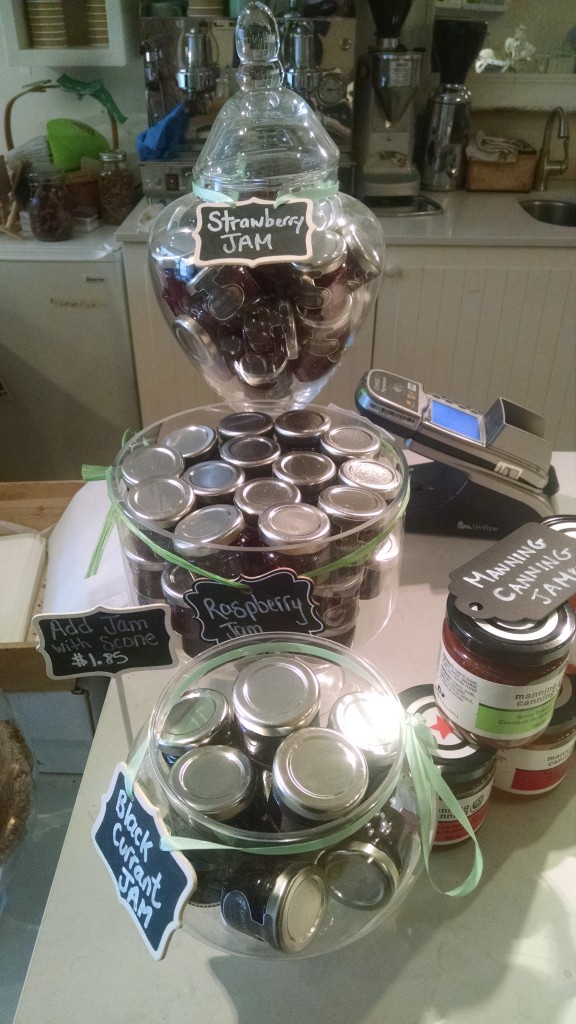 Menu du jour – other than scones and tea, they also serve up delicious soups (as per my friend Lisa, who introduced me to this cute cafe), lemonade and cookies.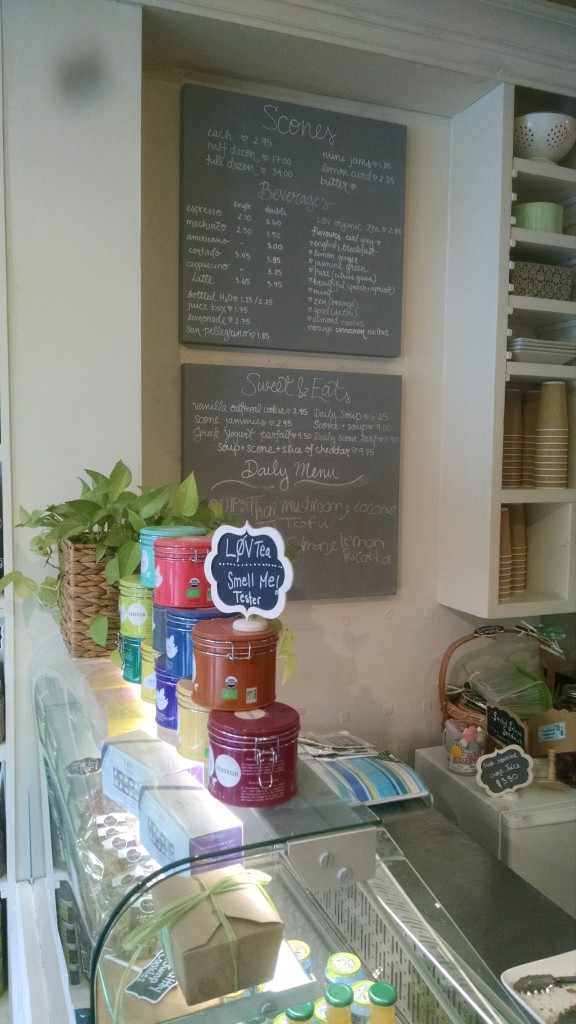 Want the best of two worlds? Then you're gonna have to order a "scone jammie." Cute right?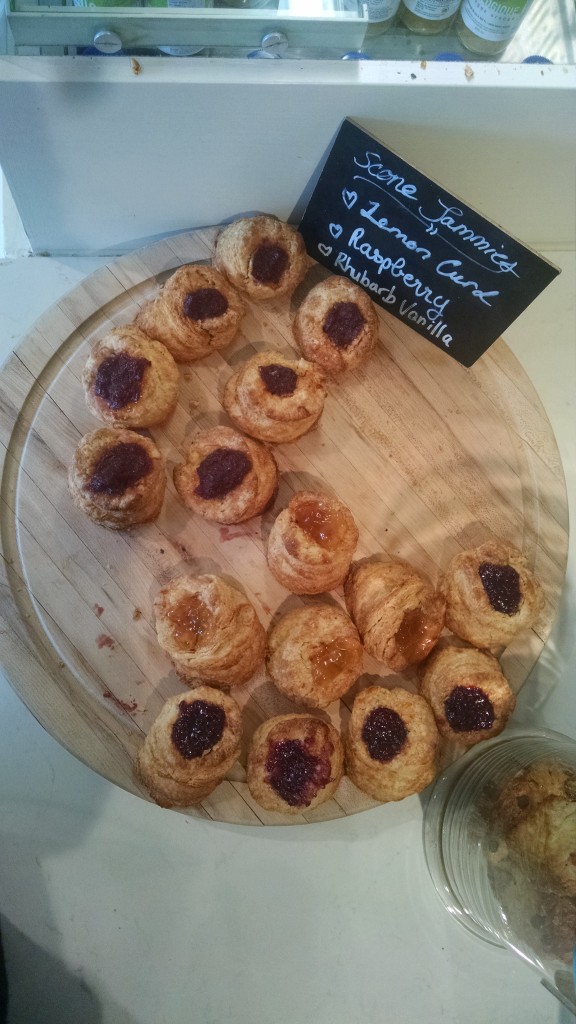 The selection of scones for the day – when they run out of one flavour during the day, another one is replaced. Lisa had a smoked salmon one earlier in the day and I ordered the triple aged cheddar with dill and sea salt (which she didn't see earlier). There was only one other savoury scone, and the rest were sweet. I was in the mood for a savoury one and I was delighted when mine tasted as delicious as it sounded! Be sure to request for it to be heated.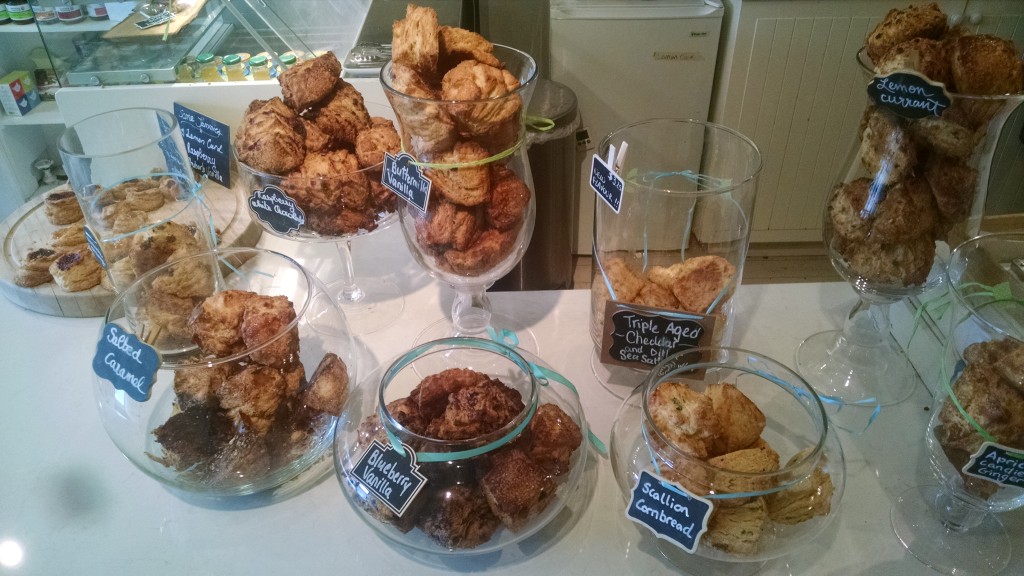 Armed with my beverage of choice, aka a really good latte, I proceeded to snapping an obligatory food picture before indulging (even though I was really hungry by this point).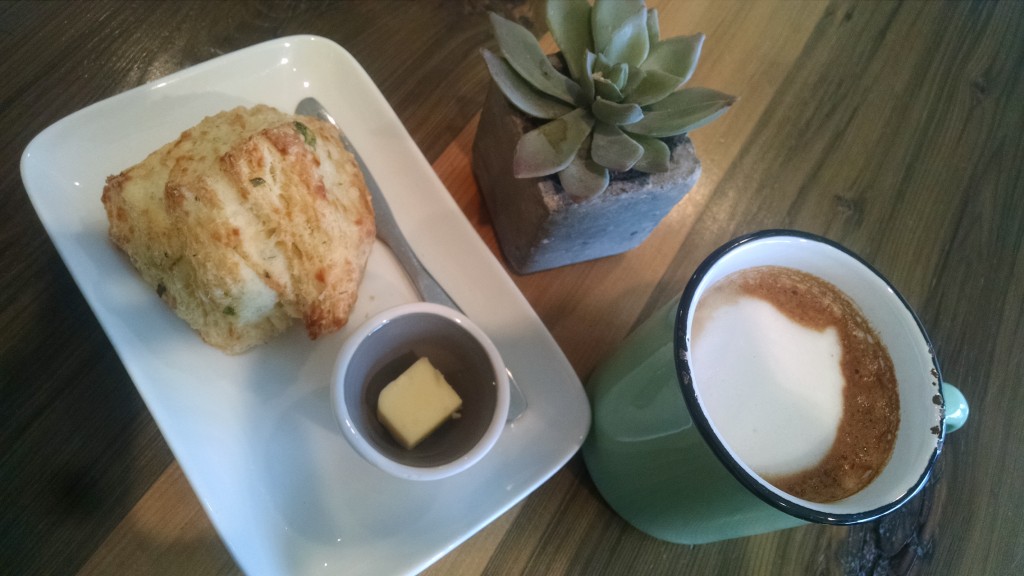 Here's a picture of my view. Being in this space made me want to own my own little cafe sooner… by age 40 was my plan. We will see if we can bump that up!
Service at Baker and Scone was great. If you know me – I need a combination of good ambience, great food and excellent service to really enjoy a place… and my visit definitely hit all those points! I hope to be back soon, perhaps in the spring when the weather is nicer and I can spend more time strolling the area. If you haven't been to Baker and Scone yet, it's definitely worth a visit. Bring your book, your bestie, your date… it's chill and chic and you're gonna love it!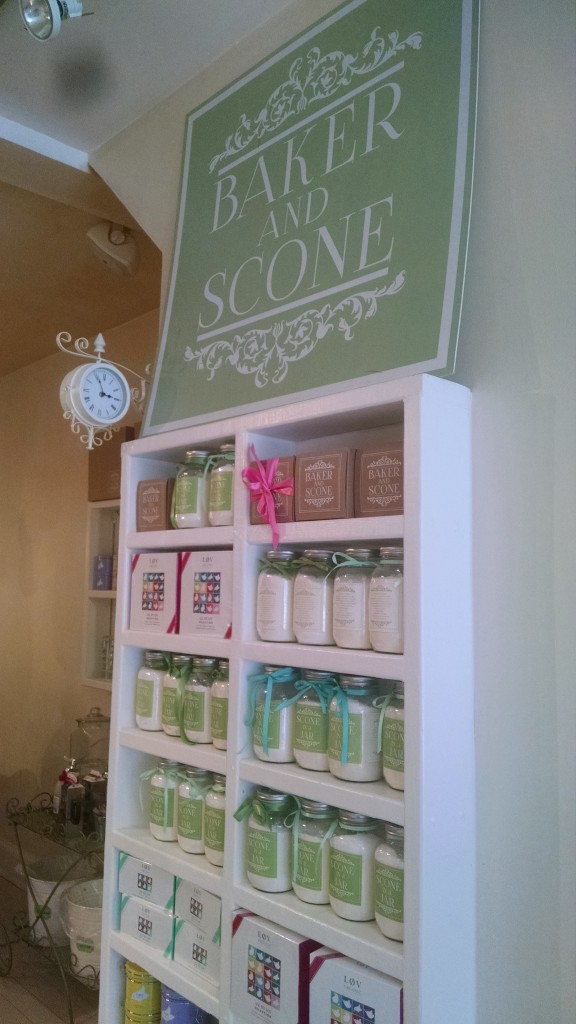 Bon Appétit!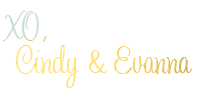 Baker and Scone
693 St. Clair Avenue West
Toronto M6C 1B2
416.657.2663
[email protected]
http://www.bakerandscone.com/