Hi Everyone!
We're so happy to kick off our #strongisthenewsexy series with an interview with my beloved Jenn. Not only is she smart and funny, she also has the body I keep striving to have! Even her cheat meals are healthier than my regular meals… so she definitely deserves everything she has (yes.. those super toned arms and flat stomach!). She was kind enough to share her journey, and hopefully her story could influence all of us to push a little harder!
In case you are wondering, the #strongisthenewsexy series isn't an attempt to sell any products or workout regime, but simply to celebrate the achievements of individuals who worked hard to live an active lifestyle.  I personally wanted to find out what worked for people, and through this process find / develop a routine that will work for me.  If you're on the same boat, then you'll definitely want to follow our series!  Of course, I will share my journey as part of the #strongisthenewsexy… and hopefully one day I'll have 'after' photos that look half as good as the people we're interviewing 🙂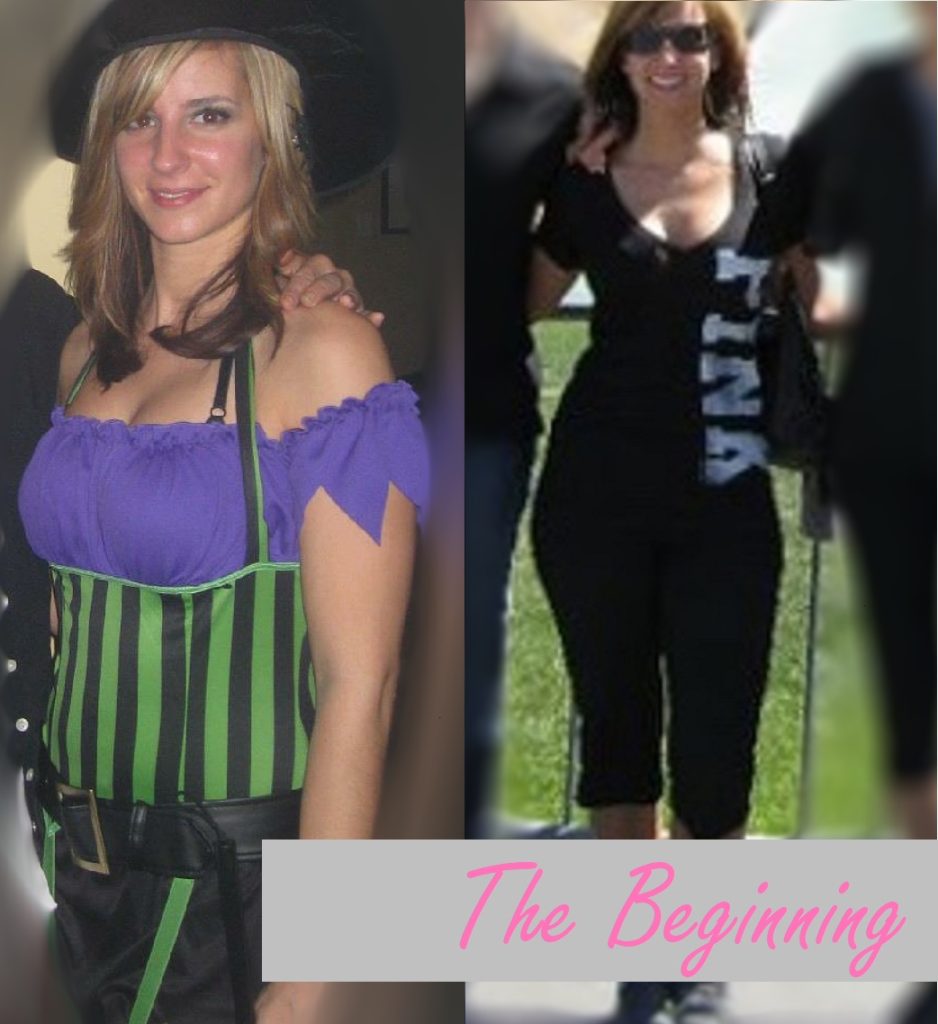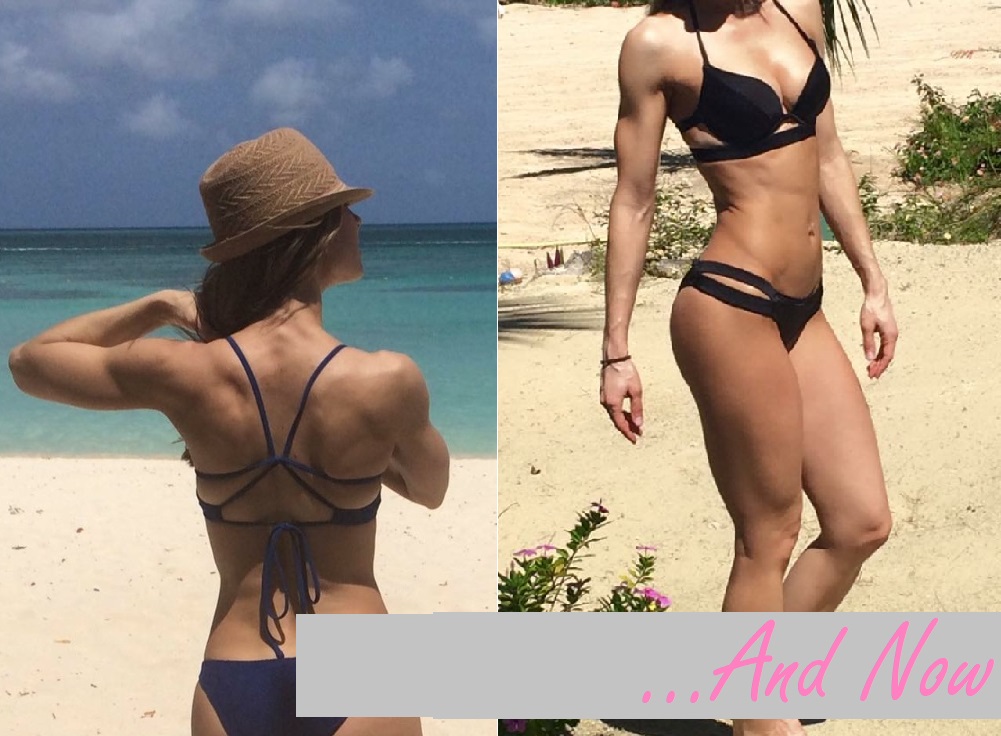 Hi Jenn, could tell us a bit about yourself and how you became dedicated to living an active lifestyle?
Hello! I was always into sports throughout high school etc but never super into fitness until well after college! I started my career and got pretty darn lazy and was not happy with how I felt or what I saw in the mirror. When a friend invited me to join her at a local gym with her trainer, I agreed and here I am about 7 years later!
Generally speaking, how many times do you work out in a week and for how long?
I work with my trainer 3 days a week (Tuesday, Thursday, and Friday). I go in on Saturday for come cardio and then I have a leg day alone on Sunday. My weekend schedule is flexible.
What sort of exercises do you do? Is there any specific exercising program you are following or have followed in the past that were very effective?
Ron Primerano is my trainer and he makes it easy for me (or hard, however you want to look at it lol). I highly recommend a knowledgeable and experienced trainer especially in the beginning. It's motivating and takes the thought out of planning the workouts. We do a combo of weight training and plyometrics with and without weight.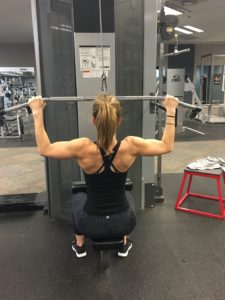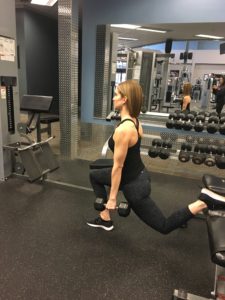 With your busy work schedule, how do you balance everything and still dedicate time for working out and eating healthy? Could you walk us through your typical day?
Working out in the early morning is what works best for me. I NEVER saw myself waking up early to work out but I've had two 5am sessions a week for years! I'm too tired at the end of the work day and worry that I wouldn't be motivated for after-work work outs.
It's best to have a schedule, a trainer depending on me being there (plus any partners), AND I prepay 2 weeks in advance.
When it comes to diet, constantly doing research for new ideas to give myself variety and meal prepping at the beginning of the week which again takes the thought out of it all! I've learned how to make more reasonable choices when eating out and NOT being afraid to ask nicely for substitutions or leaving things out that I do not want in my meal at the time.
A typical day for me starts with a small snack before my work out, my training session, getting ready for work including breakfast. Work can be crazy but I bring two snacks and a lunch. Then home for dinner and a good nights sleep!!! Don't forget to drink lots of water!

What is your biggest accomplishment to date?
When it comes to fitness, building good muscle and keeping a healthy weight while enjoying life. I love paying close attention to proper form and worrying less about how much weight is involved. I want to look healthy and fit and I feel I have achieved that!
Are you taking or have you taken any supplements / protein shakes that were beneficial or helpful in your journey?
I take a daily probiotic and a natural anti-inflammatory and have been meaning to add fish oil but haven't just yet. I use protein drinks on occasion also.
What is your advice to someone who is trying to lose weight?
You must must must eat! Smaller meals more frequently through out the day. Lean meats, healthy carbs, and green veggies. Some fruits should be considered too! Do not restrict yourself entirely, find some alternatives that work well with your taste buds! Increase your cardio or change up your exercise routine also. It will pay off! I've been at this for years and still see positive changes in my body. Be patient!

Thank you so much for telling us your journey Jenn… maybe one day we will bug you to share your workout to getting that sexy back!