For those who have been following us on IG probably know I am a huge fan of Jayde. During my two maternity leaves, I've taken a LOT of her classes and she's truly inspirational. She's super toned (yes.. even if I have half of those tone's I'd be totally satisfied) and absolutely portrays how #strongisthenewsexy! Her classes are challenging so it is an accomplishment just keeping up with her – and that's why I love them! I'm extremely honored to do this interview with her, and I hope you could be inspired and benefit from her classes like I have!

Could you tell us a bit about yourself and what motivates you on a daily basis to maintain an active lifestyle?
My name is Jayde, I am a mom of 2, a 3 year old and a 4 year old. I have been a fitness instructor for over 10 years and grew up in a gym, following the footsteps of my mom. Honestly, the feeling I get after a workout is what motivates me to start. I know how great it feels when I'm done lol. I am a morning person and love to start my day with movement, I find it helps me stay productive.
I really enjoyed reading the interview with you and your mother Leslie. It appears she had a huge influence on you in the world of fitness. What are some of your lessons learnt from that experience, and what would you do the same / different for your own children?
It really taught me how important it is to be active, live a healthy lifestyle, and be a role model for my children. Growing up I always saw my mom in the gym, training clients, or teaching classes and I couldn't wait until I was old enough to be a part of that world. I wouldn't change anything, and I hope to be the role model my mom was to me, for my kids.
Out of all the classes you teach at Movati, which one is your favorite and why? What does 'your' workout look like?
I find this to be the hardest question to answer because I love them all for all different reasons. I teach everything from Rhythm & Beats Cycling, to step, to weight classes, Anti Gravity Yoga, Bungee Workout, Barre Physique, TRX, and I truly love them all. My workout has changed so much over the years. I now base my workout on how I'm feeling that day. If I'm low energy I turn to yoga, I love balance and handstands, I love a challenge, I love high intensity, I love to box and kick box, it all depends on how I'm feeling that day 😊
Now that your kids are a bit older and more independent, do you feel you have gone back to your "before the kids" state from a health and fitness perspective? If not, what are the major changes you've noticed?
In some ways yes, however things have changed a lot. I used to work out anywhere from an hour to two hours, 5-6 times a week, take my time in the gym, do the whole sauna or steam room etc, whereas now, I exercise more efficiently because I don't have the freedom or time to spend that much time on my own workout. I've learned to be kind to myself and know that some days a training session  may not happen or some days I may only fit in a quick 15 minutes and others I may get the full hour. My biggest tip is no matter how long or short the workout is, do your best to make it efficient.
You always wear the best outfits for working out (and where do you get them??)! Are these the little things you build into your routine to keep you motivated for working out? What other suggestions do you have to help people like me get up and get moving?
I truly believe if you feel good you look good. I LOVE active wear that fits, feels good, and looks good. I've worn Equilibrium Activewear for 10 years and now also wear Jed North Apparel. My suggestions to help stay motivated is to realize that motivation isn't something that comes, it's something you work for. In order to feel motivated, you have to have the discipline to start. Some days are easier than others but with consistency it always gets better. Trust the process and find activities you really enjoy.
Are you taking or have you taken any supplements / protein shakes that were beneficial or helpful in your journey?
I used to take protein shakes after every workout. I've fallen off this more so now because I've been busy, but I definitely believe in consuming a protein shake after a workout . After answering this question, I'm realizing I need to get back to drinking mine lol.
I do take creatine during my workouts and find this has helped keep up and build lean muscle mass.
What is your advice to parents who are trying to get back in shape?
My advice to new parents is be patient with yourself. Some days the workout happens other days it doesn't and that's okay. Some days you may be interrupted several times throughout your workout… be patient, fit in as much movement as you can, go for walks when the weather is nice, follow YouTube workouts, and most importantly take care of yourself in all areas, mentally, physically and emotionally.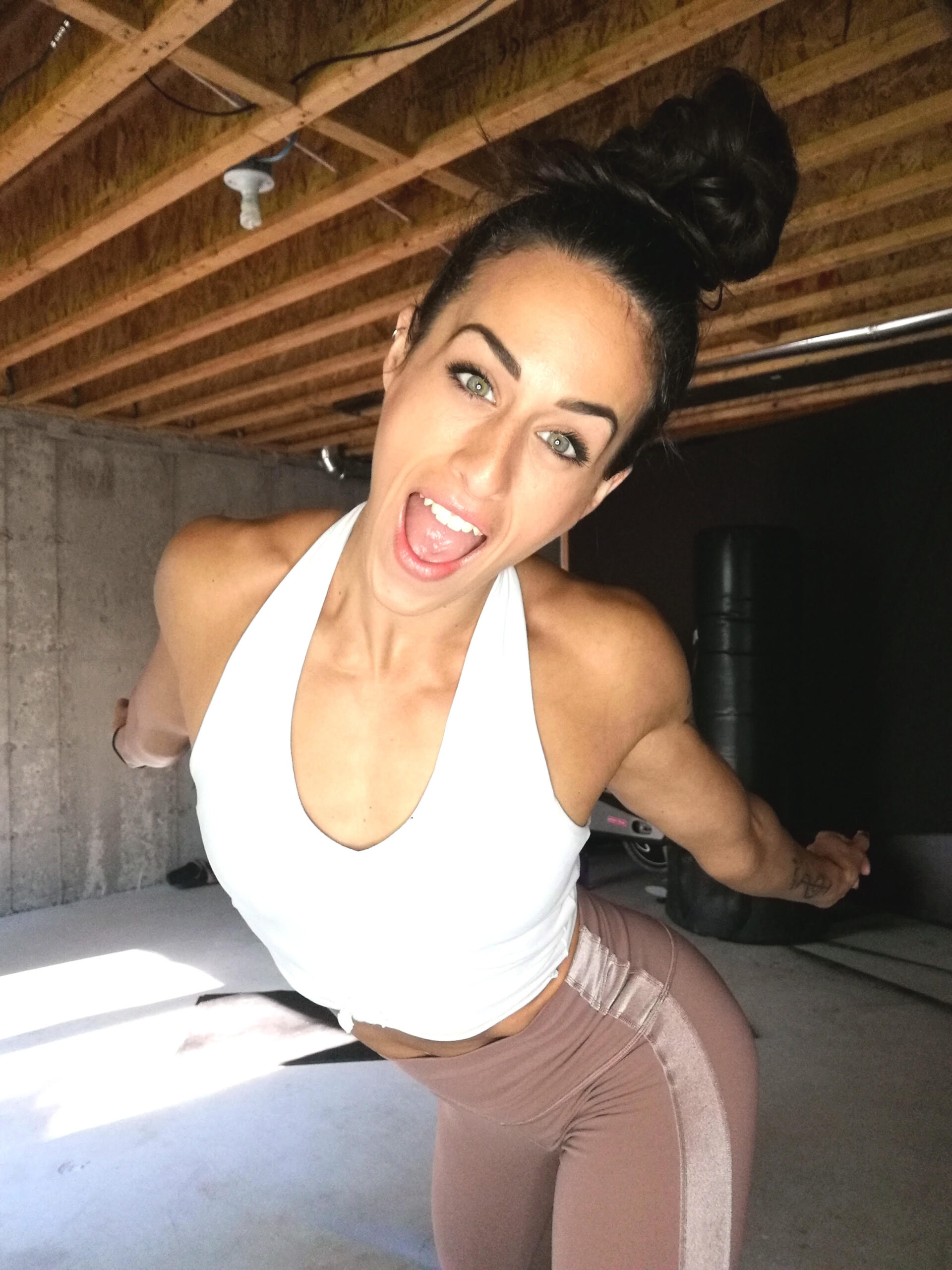 Thank you so much for sharing your insights! For those who want to get a taste of Jayde's workouts.. you can follow her YouTube Channel and her IG @jaydekay1.
Thanks for reading!