A few years ago, I overheard a few girls in my office talk about the L'Oréal Sale and how great the deals and brands were.  I was super disappointed when I realized it was an invite-only sale and had no clue how to get onto the invite list.  This year, we're extremely honored to collaborate with L'Oreal, so YES! I finally got on the invite list!  Lucky for you, all PetiteVie followers could also get on the invite list by using the link at the end of this post to register!  Don't forget to follow us on Instagram, Facebook and YouTube Channel for product reviews and weekly updates on special deals!

What is the L'Oréal Canada Private Sale?
This event is an exclusive invite-only private sale.  Each invitation is good for unlimited visits but for a total spending amount of $600.  You must register and bring your invite with your unique code to enter!  Remember to bring reusable bags for the event!  If you forget, don't worry as large reusable bags are available at $2 each at the warehouse.
When and Where is the Sale?
The sale takes place from September 20th thru October 15th and is located at 1 Steelcase Road, Unit 5, Markham, ON, L3R 0T3.  Based on customer surveys (and yes.. they actually listened and did something about it),  L'Oréal now added Mondays to their sale schedule for the 1st time ever, so the sale dates are now shifted to Friday to Monday inclusively (if you've been to previous sales.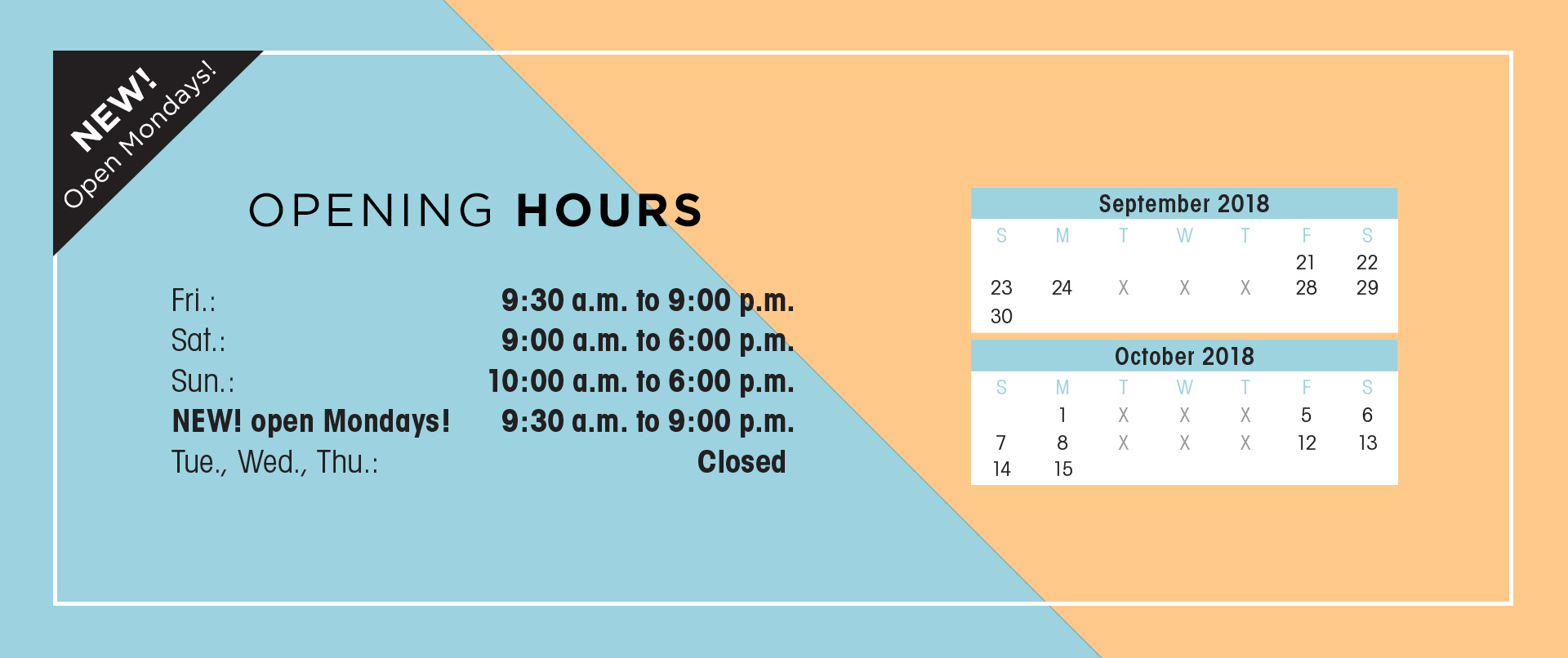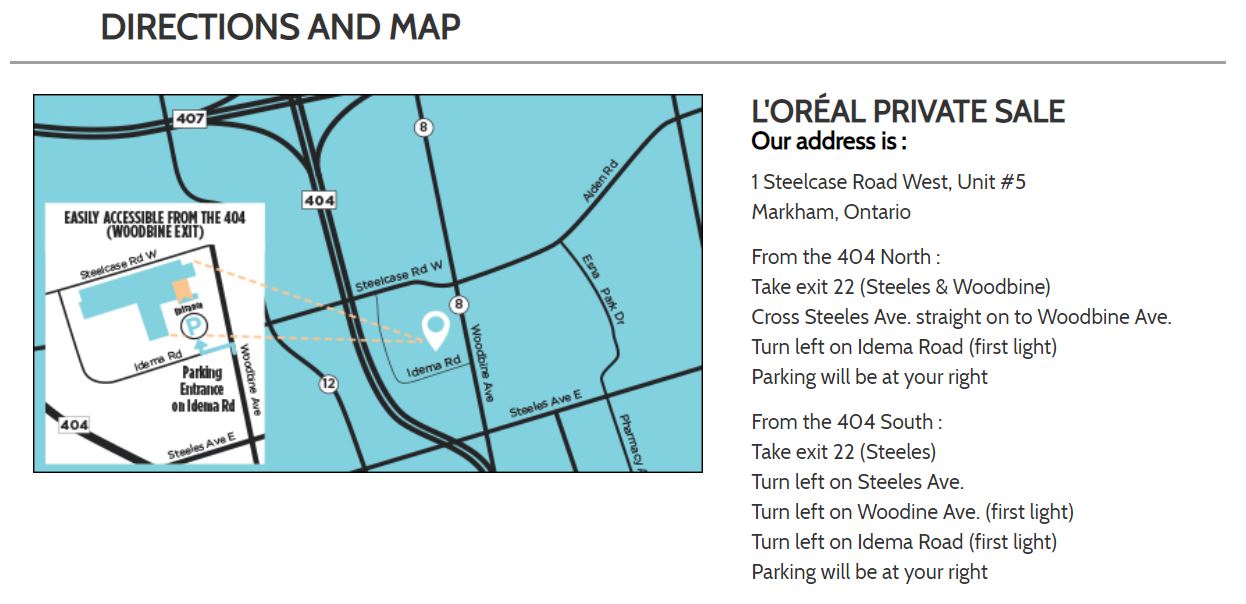 Why does everyone get a different start date?
You and your friend may both be invited to the L'Oreal Warehouse event, but your start dates may be different.  The start dates are based on your spending on your previous warehouse purchases; in other words, the more you buy at an event, the higher up you are on the priority list and the earlier your next invitation start date.  That's why you MUST bring your unique invitation to enter and for tracking your purchases.  
If my start date is not at the beginning of the sale, will I miss all the good deals?
The interesting thing about the L'Oréal Canada Private Sale is that there are always new products coming in so when a product sells out, it will be replaced by another product.  Nobody (not even the staff) knows what's coming next so someone attending the sale at a different date can score a better deal than someone visiting the warehouse earlier on, you never know.  That's also the reason why the invitation is good for unlimited visits – so you could visit as often as you'd like to make sure you don't miss the best deals!
What brands can I expect to see at the sale?
Just to name a few…YSL, Maybelline, Lancome, Redken, Giorgio Armani, Ralph Lauren, Matrix, NYX, Shu Uemura, Biotherm, Garnier, Urban Decay, Essie, Kerastase, Viktor & Rolf, Dermablend, La Roche Posay, Kiehl's, Vichy, Clarisonic, etc.
Why does L'Oréal host warehouse sales?
The main intent L'Oréal hosts these private sales is to deduce waste & destruction and offering their clients the opportunity to get great deals on wonderful products.  A lot of people may be under the misconception that you could only find products that don't sell at these events.  You could also find a lot of best-sellers at these events because they were overstocked or because they are undergoing repackaging.
So what are you waiting for?  Register using the link below to get on the invite list and don't forget to bring your invitation to the event!