For more information on the Fast Metabolism Diet, please visit my earlier post HERE.
For those looking for my Week 2 Meal Plan, please visit HERE.
T-3 days…
A huge part of surviving this diet is to have a plan. To make planning easier, the book recommends Week 1 and Week 3; and Week 2 and Week 4 to be the same respectively. In the past to save time and effort, I would even have the same meals on days within the same phase (i.e. Monday and Tuesday menus are the same) and just change the food up every week. That made the planning and cooking a lot easier. Oh.. and majority of the recipes in the Fast Metabolism Diet cookbook yields multiple servings and are freezer friendly, so I often make huge batches on the weekend, divide them in their correct portion sizes and just heat up when I need them.
But since I am still on my maternity leave, it may be nice to give myself a larger variety in food.. (This attitude may change in Week 2 haha). There are times when you will get bored of cooking the same meals all of the time, so it will never do anybody any harm to have a bit of variety in their lives. My friend is currently on the same wavelength and has decided to look for online cooking classes, like those provided by CocuSocial, to see if she can learn different recipes that she can try as and when she pleases. It sounds like a good idea, and I'll definitely consider doing the same if she has good things to say about it, because I just need to have that larger variety, you know? Anyways, after spending a good hour this morning going through recipes and our pantry, I came up with the following plan.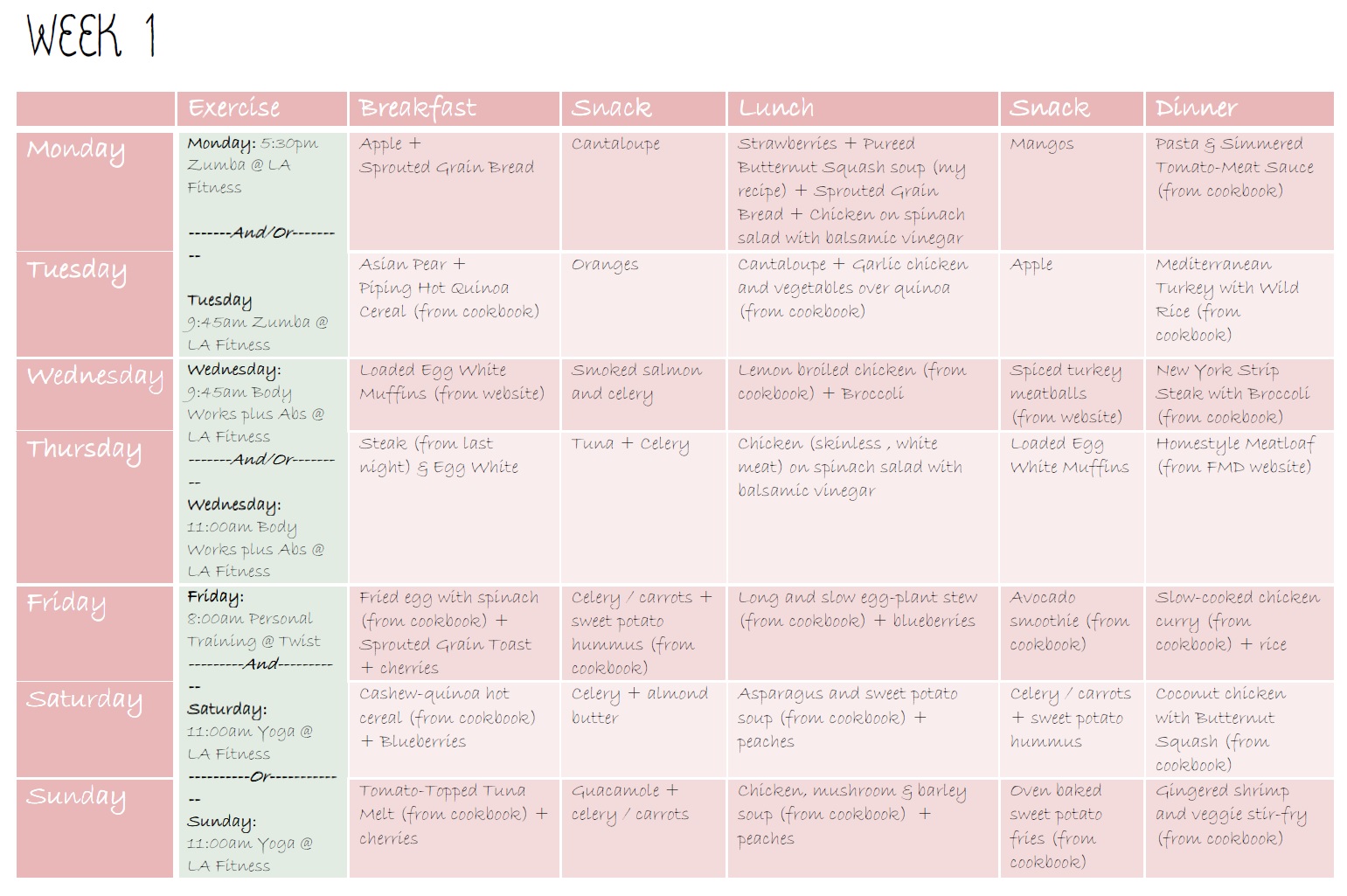 T-2 days…
I dedicated today for grocery shopping! A lot has changed since I last did this diet. A few years ago, I had to buy all my meats from Whole Foods (because the diet recommends nitrate free, organic etc. if possible). But now, Costco has a large selection of organic meats, and it's also cheaper when you buy in bulk so definitely a win-win! If you don't have a Costco membership, Loblaws is a great alternative. T&T is the other place I go for grocery shopping; the veggies and fruits are so much cheaper than western supermarkets. If you have other suggestions.. please let me know!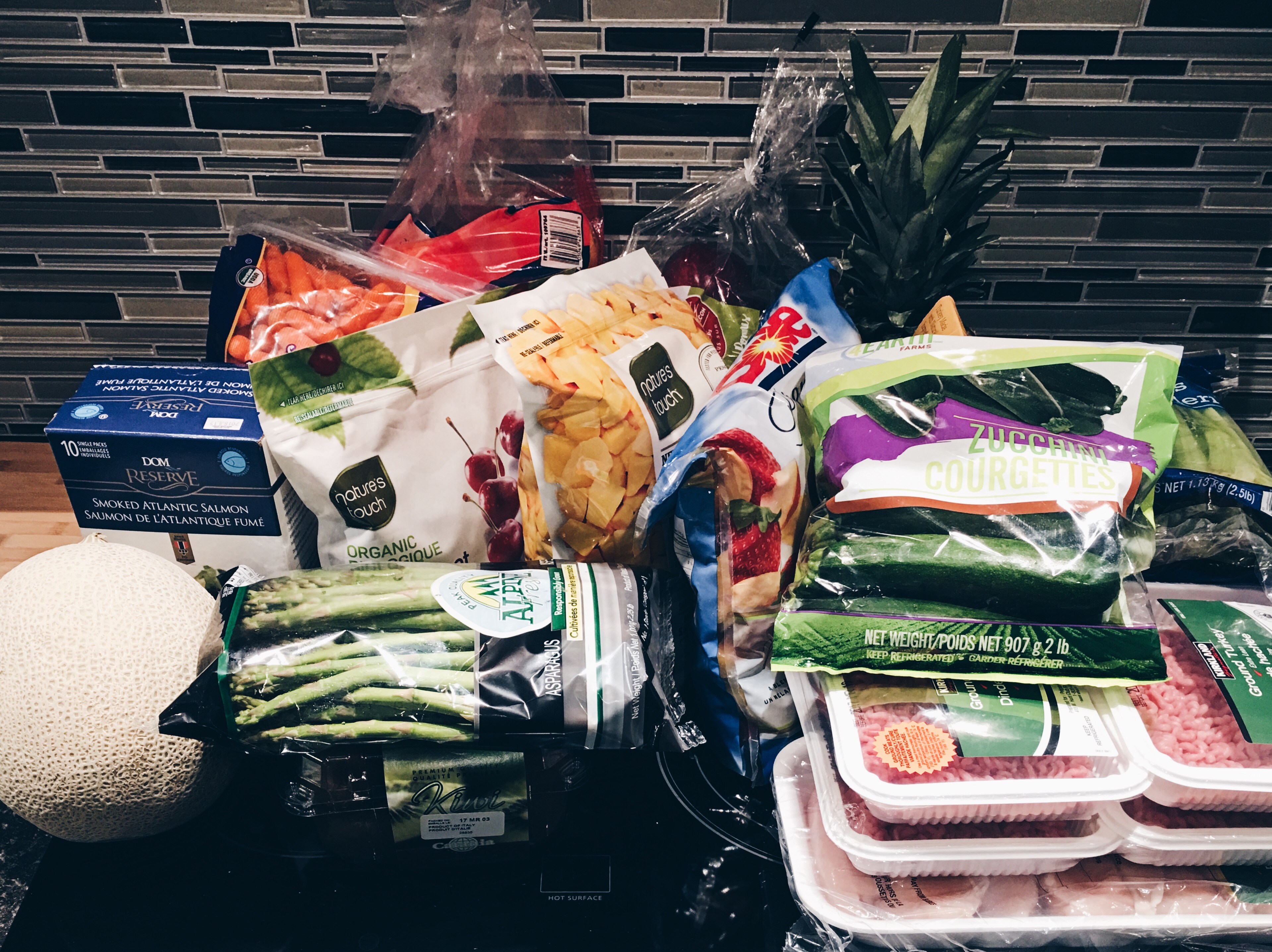 T-1 day…
Cooking, portion sizing and freezing day. FMD… I am ready for you!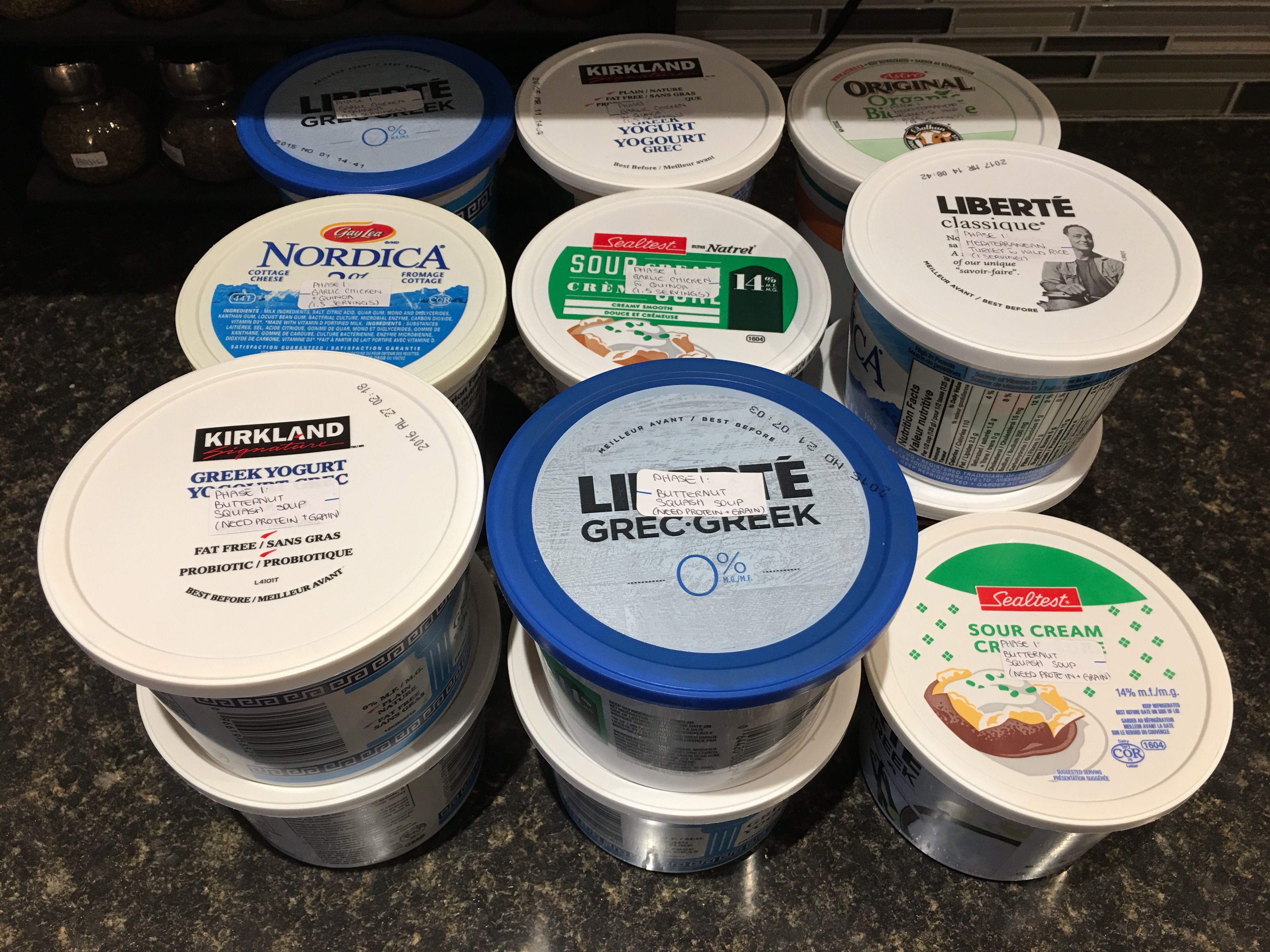 Day 1
If you are doing this diet with me… remember to take your measurements today to track your progress! I usually weigh myself first thing in the morning at the beginning of each phase (so Monday, Wednesday and Friday) because weighing myself every day makes me go crazy if the numbers did not change or changed too little. It is also nice to measure the circumference of your arm, thigh, chest, waist, chest etc. but I am usually too lazy to do that haha. Since I am documenting my journey, I will write down my measurements this time around 🙂
Today was slightly tougher than I remembered when I last did FMD. Maybe it is because of the time change or the fact that my son woke up twice last night, I was exhausted the whole day and had a slight headache in the afternoon. I was trying to figure out if it is due to the lack of sugar and carbs (I usually have white bread or cereal for breakfast) but there's no way my sugar withdrawal symptoms happen this quickly.
As usual, the food is plentiful.. if anything.. it was challenging to eat it all. I was totally following schedule until I tried to prepare my son to go to the gym with me, where I was totally rushed to change him, feed him, get him ready to the gym daycare so I could be on time for the Zumba class. Everything worked out… except I forgot my afternoon snack. I didn't even remember until after class and I was STARVING. When I got home, I quickly had an orange, because dinner was about an hour out. When I entered the meal times into the app.. OF COURSE I got huge red warning about not having a snack within 3 hours of the last meal AND I should not have 2 meals with less than 2 hours apart. The app made me felt more awful than I already was.
Aside from the little misfortune mentioned above.. today was not a good day for 2 reason:
When I took my picture today (for the before and after photo), I realized how unpleasant I currently look. It was so embarrassing that I wanted to delete the photo or attempt more appealing poses (yes.. I was in a bit of a denial). Since then, I have came to terms to use it as a motivation… I will look at it everyday and hopefully by the end of the 28 days I have a much more pleasant 'after' photo. Sorry guys.. you'll have to wait a bit before I post that…
Although I've been exercising at least once a week (after giving birth).. I am definitely out of shape because I struggled to keep up at Zumba class. Many years ago I used to work out 3-4 times a week… I couldn't say I was in excellent shape.. but good enough that many cardio classes were not challenging enough. And now… I am one of those sluggish participants who is always 2 beats slower than everyone else. Reality checks kinda suck…
I've decided that after posting all this negativity, I will start tomorrow with a clean slate. Stress is never healthy! Hopefully your day one is much more pleasant than mine!
Day 2
Although I slept for almost 11 hours (well.. I woke up twice to hold / feed my son), I still felt exhausted today. And that lingering headache came back in the afternoon… so I guess it is related to the diet? I hope it means I am DETOXING! Maybe if I combine it with a detox foot bath I can leech out those nasty toxins and finally feel better inside!
I was supposed to make the piping quinoa cereal for breakfast this morning, but by the time the quinoa was done, I wasn't really in the mood to eat anymore so I threw some mangos with the quinoa in the vitamix to make a smoothie (hoping I could just chug it). In picture.. it looked okay… but OMG.. I was dying halfway through. Well.. it was probably my fault.. I didn't add ice so the smoothie was warm with the hot quinoa, and it was just THICK (yes… should've added more water). But the smoothie was already 2 cups.. I cant imagine having a 3 cup smoothie…and.. I was lazy…so.. I sucked it up.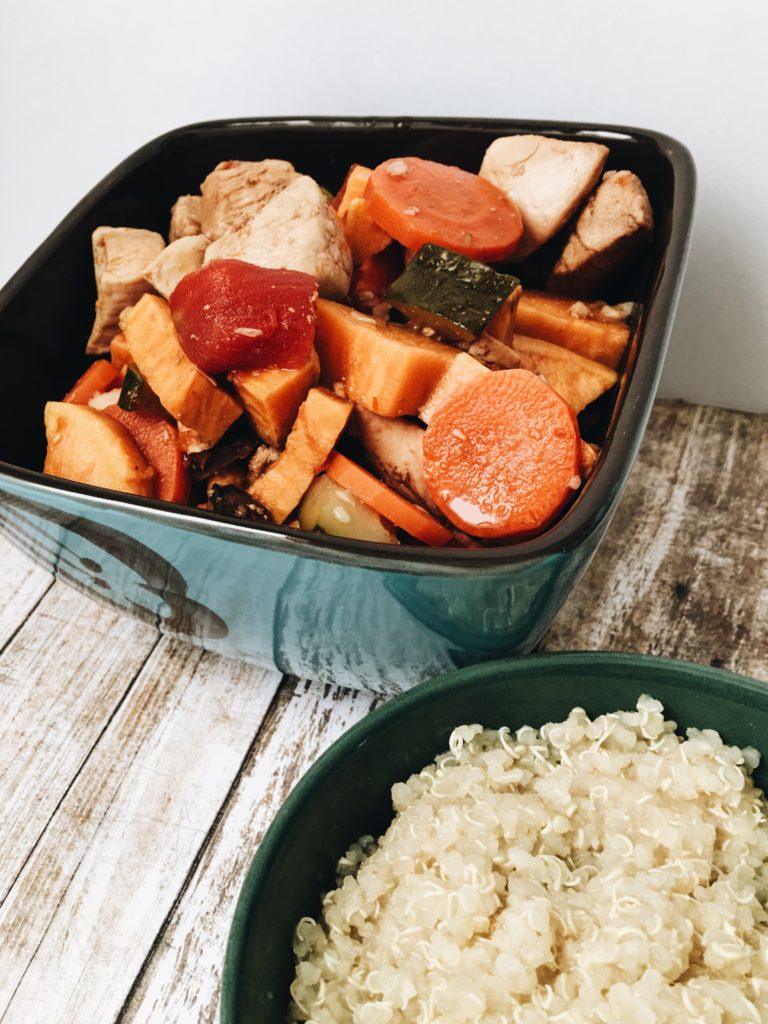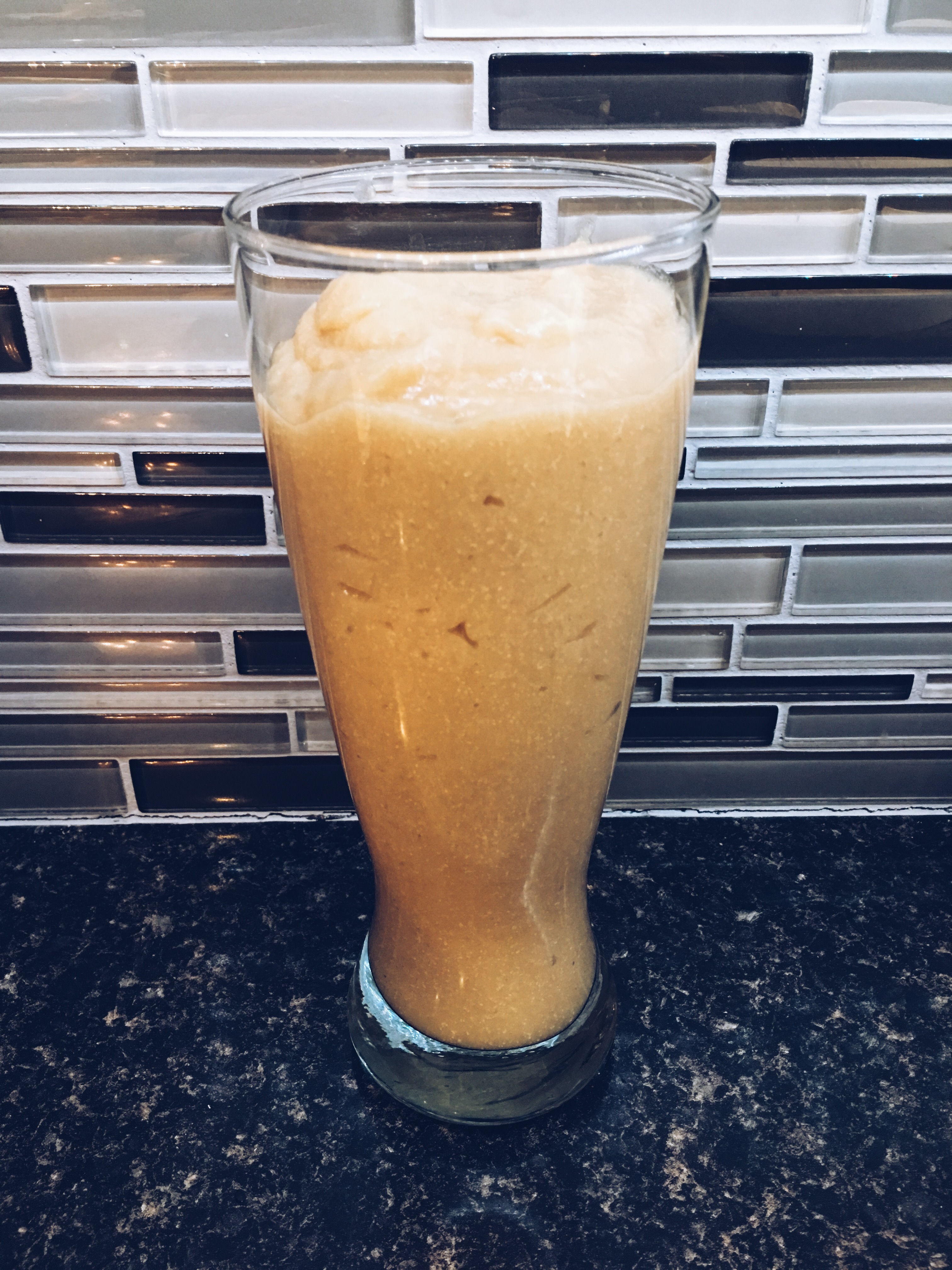 Since I woke up pretty late (around 9) this morning… I skipped my morning snack and went straight to lunch. Today's menu included the garlic chicken over quinoa… which was actually very flavorful. Dinner was Mediterranean turkey with wild rice which didn't look very appealing (it was cooked in a slow cooker) but tasted amazing. It is my go-to dish (whether or not I am doing the FMD) because it is easy to make and very hearty.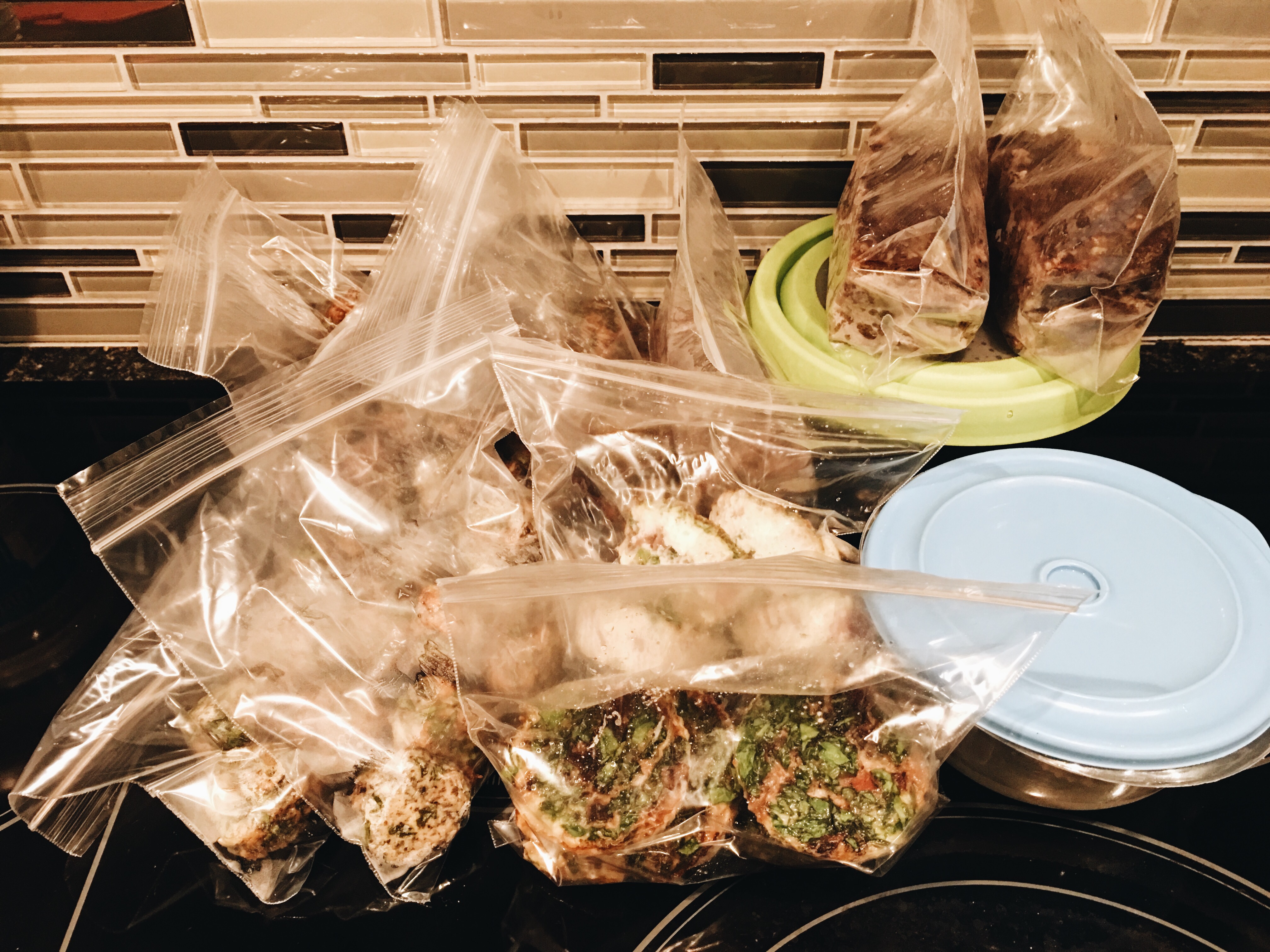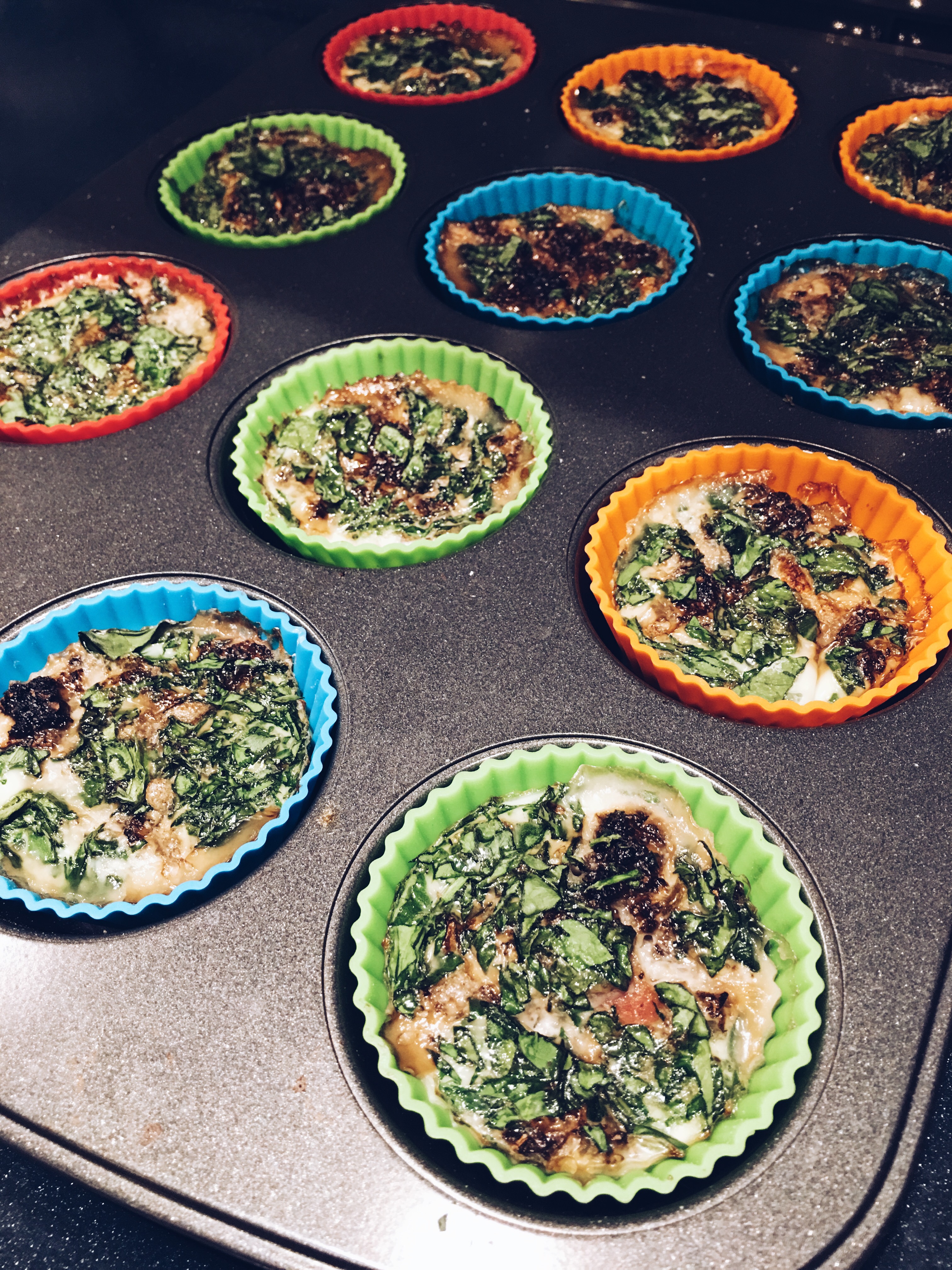 I also did more cooking tonight in preparation for Phase 2 (the worst of the 3 phases). I made some loaded egg white muffins, meatloaf, and garden turkey meatballs which made my kitchen smell amazing. I am actually looking forward to phase 2 (despite the limited food) because it is so much easier to plan (pretty much just protein and veg for every meal). Hopefully the headache will disappear tomorrow (I doubt it), and that my energy will return so I could do my required weight training exercise for Phase 2. Last but not least.. this time around the crazy water consumption wasn't that hard. I purposely bought this HUGE water bottle from Costco (which holds 700 ml (24 oz)) so I don't feel like I am constantly chugging cups of water. Whatever works right? 🙂
And a side note… my baby stood up on his own for the first time today!!!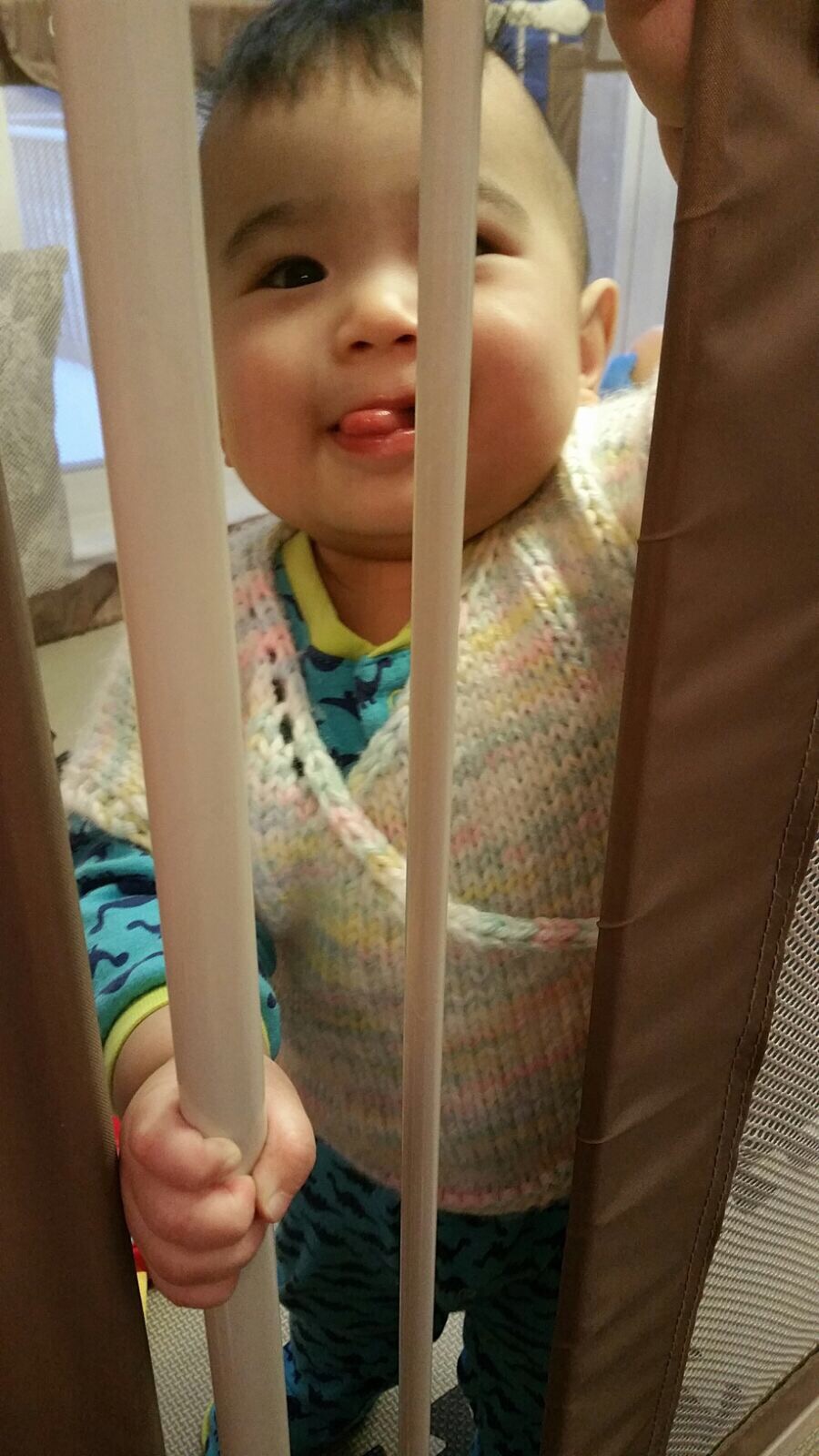 Day 3
I am so grateful I am done Day 3. The lack of fruits and grain is really tough for me because my diet prior to FMD is mainly desserts and breads. That being said, the meals today were quite delicious… I guess our investment in cast iron skillets paid off :). The lemon broiled chicken was a bit tangy which definitely improved my appetite. I am surprised I never tried that recipe before.. it was so simple and yet so good.
For dinner… I just rubbed some steak spice on some lean striploins and cooked away. First time using the cast iron and man, the additional smoky flavor made it amazing. And yes, the steak looked like a HUGE portion only because I made extra for tomorrow's breakfast. One thing I'm absolutely glad of is that my new steak knife is working an absolute treat. I'm a big fan of steak knives and have a weird hobby of accumulating them through the years.
Outta all the meals, the most unappetizing was the celery and smoked salmon. Never a huge fan of both, but it was so easy so I just forced it down. Maybe I'll try adding a bit of lemon to the smoked salmon tomorrow.. hopefully that'll help.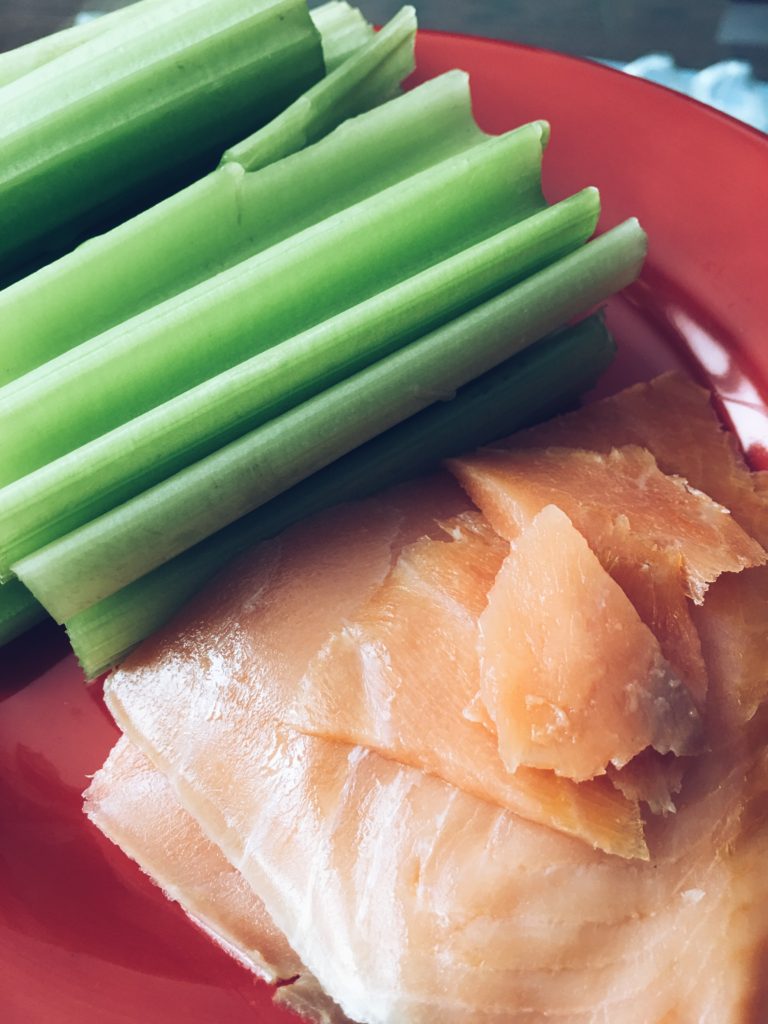 Regarding my overall feeling for today… slept about 11 hours.. woke up once to feed my kid and still felt exhausted the whole day. Well.. more like.. just not wanting to do anything. I pretty much just spent the day in front of the TV crocheting or playing with my kid occasionally. Didn't even prepare my meals for Friday or go to the gym as planned. I will however go to the gym tmr for my required weight workout… hopefully my energy will return so I could do everything I need to do. Last but not least… I weighed myself this morning and.. (drumroll)… I am down 2.6 lbs and 1% of body fat. For only 2 days and eating PLENTY of food.. I think that's pretty good.
Day 4
I had the leftover steak from last night for breakfast which was surprisingly still delicious. I woke up today pretty tired, but I was still able to push myself to go to the gym for a strength conditioning class. The class had more cardio than I expected, but it was good because I got a good sweat. We also did a couple of standing pulldown workouts, which was quite challenging as I had never done this before. But I feel like the more I do them, the sooner I will get used to it. Working out was one of the best decisions I've made this week because all that feeling of laziness and the lingering headache disappeared.
I came home and had some garden turkey meatballs for a snack (although the original plan was to have an egg white, spinach, and cocoa smoothie). Although I was supposed to have a chicken salad for lunch, I wanted something with more flavor so I related yesterday's lunch (the lemon broiled chicken). And yes… I marinated a large batch so I just had to cook it. And that's the thing with planning and preparation.. if you have everything ready (i.e in the freezer)… you could always change it out and still be on the diet.
For my afternoon snack, I finished the second half of the turkey meatballs, and for dinner, I had the meatloaf. The meatloaf is my all-time favorite (also my go-to recipe on or off the FMD diet) because of it so moist and the herb added to the beef was just perfect. It covered the taste of 'beef' which I could sometimes taste when eating a steak, and the mushroom really gives it the spongy texture. That being said.. I am super glad Phase 2 is over.
Day 5
I MESSED UP. Phase 3 is the best of the 3 phrases because of the wide variety of food you could eat but it is SOOO complicated. Some meals you can have grain and some you couldn't and the grain is different than Phase 1. ARG!
So I started today feeling AMAZING. After the dreadful Phase 2… Phase 3 is like a treat. I had a fried egg (with coconut oil) over diced tomato, spinach, turkey bacon and sprouted grain toast; and ended that meal with a bowl of frozen cherries. Everything about that meal was divine… I don't even know how to describe my feelings with each bite I took. I am totally going to do the same thing for tomorrow and Sunday.
Then comes lunch (yes.. I had to skip snack again because I woke up super late)… and that's where I started to mess up. I had the sweet potato, chicken and barley soup, topped with raw hemp seed. It was delicious and surprisingly filling. But when I entered the team in my app, I realized I wasn't suppose to have GRAIN for lunch. Arg… stupid barley. Anyhow.. it is already in my stomach.. so what could I do. I decided to forget and move on.
Today my husband had a day off so we decided to go to the Home Show together. Although I thought I had everything planned perfectly regarding my son's nap time (he was suppose to nap in the car on the way down)… but he didn't and that's when all hell broke loose. We thought no problem.. put him in the stroller and cover his view with blankets and he could take a nap as we walk. And no.. our little king decided he whether scream unless we carried him around. Needless to say our little excursion was very fun. Anyways.. back to the diet. I was good.. I packed my snack (carrots and walnuts) and avoided all the free samples at the show. Until I came to the shortbread stand with like 15 different flavors of shortbread. I love shortbread.. I really do.. and I was good for the first 5 minutes… I got my husband to taste instead of myself. Then he looked at me and said it was REALLY good… and that he was having trouble picking the 4 flavors (4 for $20 and 1 for $7… of course we had to buy 4!) so I took a tiny piece of shortbread to help him out. 1 flavor after another.. I think I tried 4 different flavors (they were small pieces.. maybe a size of a nickel??). I remembered reading.. stress is worst for you on the FMD… a little mess up here or there isn't going to ruin everything.. just get back on track. So ya.. that was my mentality… I told myself that's the only cheat I'll allow myself today. Then on our way home.. my husband offered me some sweet potato chips (Terra) which he sweetly packed because he thought it was acceptable for the FMD diet. It's not because of the canola oil.. but sometimes I still have one or 2. And ya.. I had some of that too… arg… yes.. I have no self control! I did however had my walnuts and carrots also.. so I am not THAT off??
Then comes dinner.. a meal I've been looking forward since the day I made this dish. It is the slow cooked curry (which I replaced the peppers with sweet potato) and it was just amazing. I made some brown rice to go with it.. and I thought there's no way this is 'diet' food. Love love love this dish.. really do… until I entered it in my app. OH… brown rice is NOT an acceptable grain on Phase 3. AHH… it's not my first time on this diet and I am still making rooking mistakes. I was so upset! Anyhow.. that's how my day ended.. I am just very disappointed at myself. Note to self.. I should probably put my meals in the app BEFORE I actually eat them moving forward… could save a lot of trouble!
Lastly.. I weighed myself this morning and I am now down 5lbs and 1.1% of body fat. Hopefully my mistakes today won't ruin my current trend…
Day 6 & 7
Ok.. so I realized that Phase 2 is not the hardest. It may be the most restrictive, but I here declare Phase 3 is the hardest because I went off the rail EVERY DAY of Phase 3. I don't even know where to start… maybe its the weekend? Maybe because every meal has different requirements? Or simply because I don't have enough self restraint. After my mistakes from Day 5, all the meals I had at home for Day 6 & 7 complied with FMD, but all the meals I had when I was out was HORRIBLE. In many cases, I already packed my walnuts and carrots as snacks when I go out, but when I see other people eat I salivate and end up indulging in something that doesn't meet the requirements. In any case, I will just try to focus on the meals that were compliant. So the picture below is a butternut squash, sweet potato and chicken stew. It was VERY hearty and delicious (the sweetness of the squash and sweet potato and cinnamon makes it almost like dessert). I also made some sweet potato chips with this microwave chip maker (requires no oil) that I forgot to take pictures of, and I also had an eggplant stew which made me very gassy (and sorry, I forgot to take pictures of also). I did however include a picture of my avocado, chlorophyll, spinach, raw cocoa powder, zyla, coconut milk smoothie below. Yes, it doesn't look very appetizing but it actually tastes a bit like chocolate milkshake. The chlorophyll makes the smoothie look disgusting, but it is basically leafy green concentrate (like spirulina with less flavor) so it's super health for you.
My new goal is to actually do a full week of FMD with no intentional or accidental cheats. To wrap up Week 1, I am now down 2.3 lbs and 0.8% of body fat. Arg… Phase 3 really ruined everything as there was a point in this diet I was down 5lb and 1.1% of body fat!!
Thanks for reading!
Please keep following if you want to see my progress and photos of my yummy food!