Have you tried "Uncle Tetsu's" famous Japanese cheesecake yet? It's the new food thing in Toronto, where patrons are willing to wait up to 2 hours in line for their order – Rain or shine!! Customers are able to order maximum one 6″ cake at this time. The demand is so large and currently there is limited oven capability. I can't help but think how great marketing is for them right now, with people evidently willing to queue for hours and a lot of intrigue is created in the curious passerby – the local and the tourist!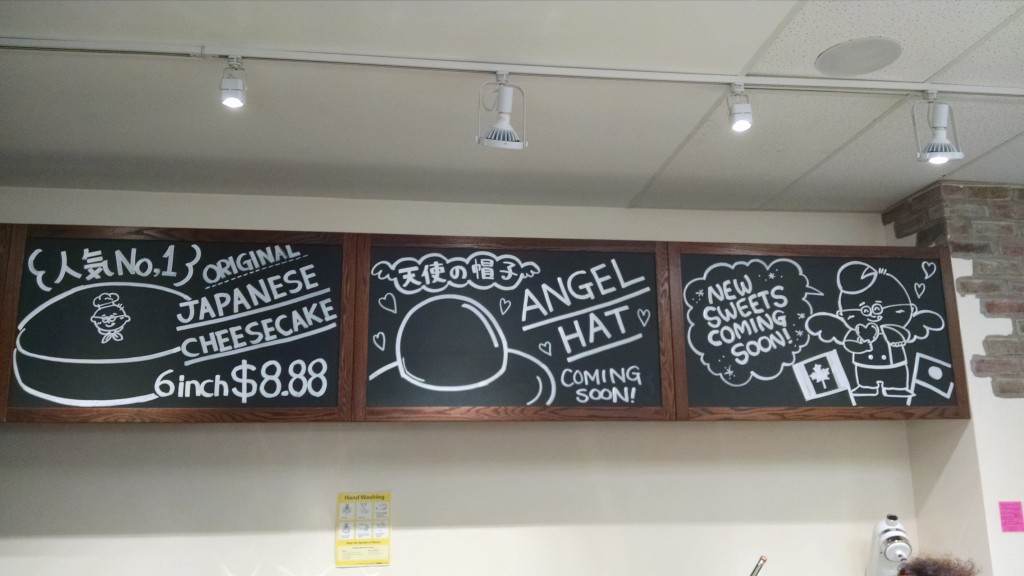 It was very cool to watch the whole process of how the cake gets made. I love how everything was open concept, super efficient, and service was prompt and courteous.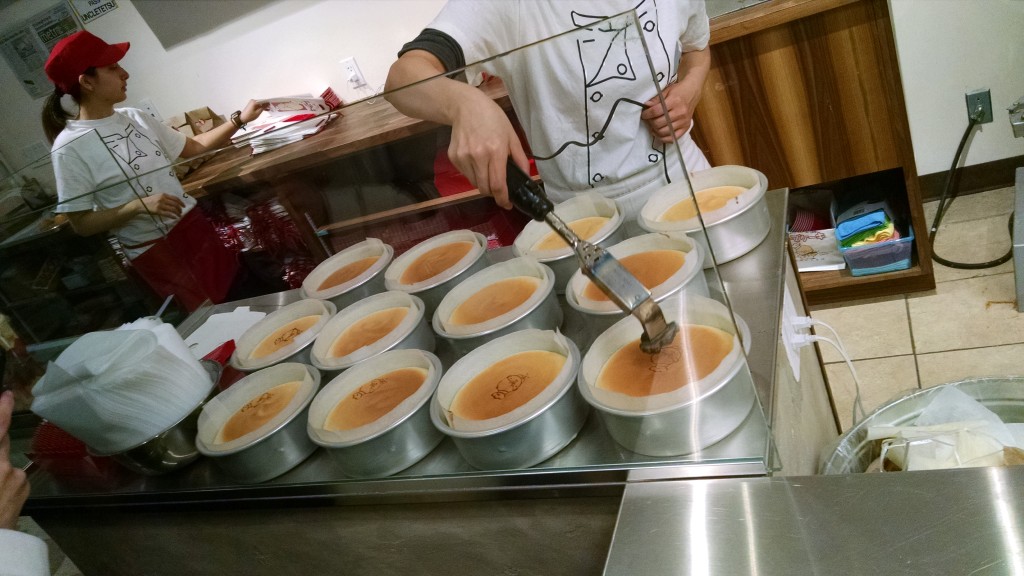 The cake is very light, fluffy, and not overly sweet. I personally can't too in too much sugar…. but eating about 1/2 of the cake at the first sitting… I think I could do with even a bit less sweetness. It is a sponge-like cake. Personally, I prefer the taste and texture of a classic NY cheesecake (which likely loads more sugar – but I enjoy the texture and graham crackers a lot. It's definitely a treat for the week if I have it). I shared the rest of Uncle Tetsu's cheesecake with sis. Sharing is caring! She and her colleagues loved it!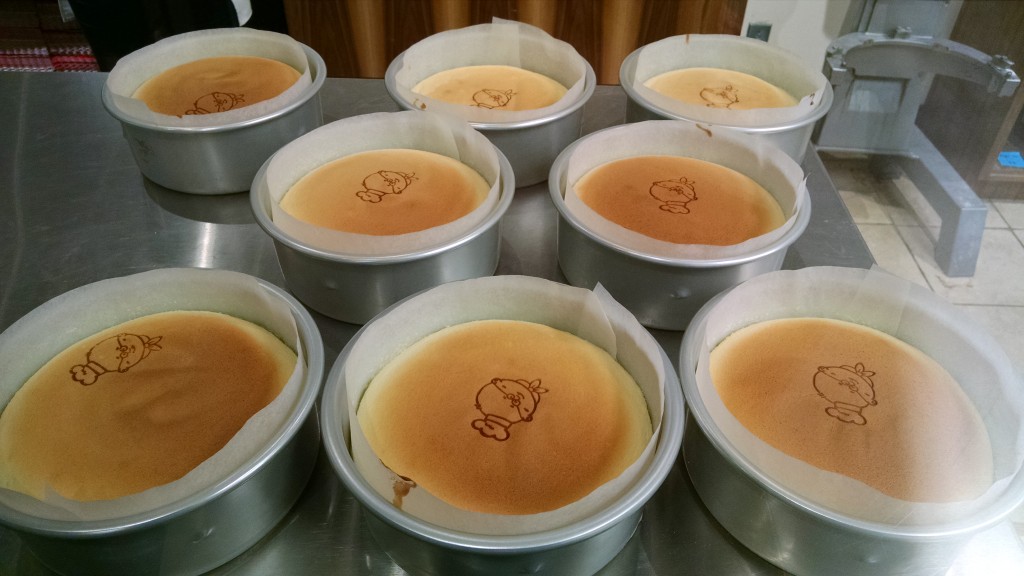 Here's mine! I know it looks like all the others but I just wanted to show you anyway! The cute stamp is actually of the owner – I've never met him before, but apparently he looks just like how he does on the cake 🙂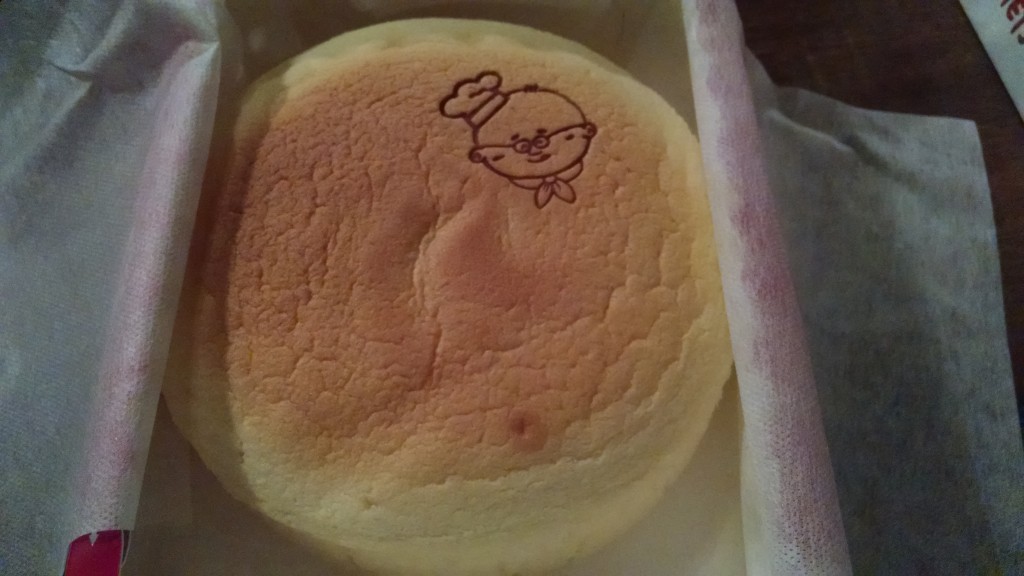 Some things to keep in mind:
– Cash only! Cake comes to $10
– The store opens at 11:00am, but people start queuing as early as 10:00am. I got there around 10:40am and there were already 20+ people in front of me, so I had to wait approximately 40-45 minutes and got the cake from the 2nd batch.
– Try a bit of the cheesecake fresh off the oven, but it's actually tastier when you chill it in the fridge. I chilled it overnight but 2 hours should do the trick.
– See if you like the cheesecake first, apparently, the madeleines are similar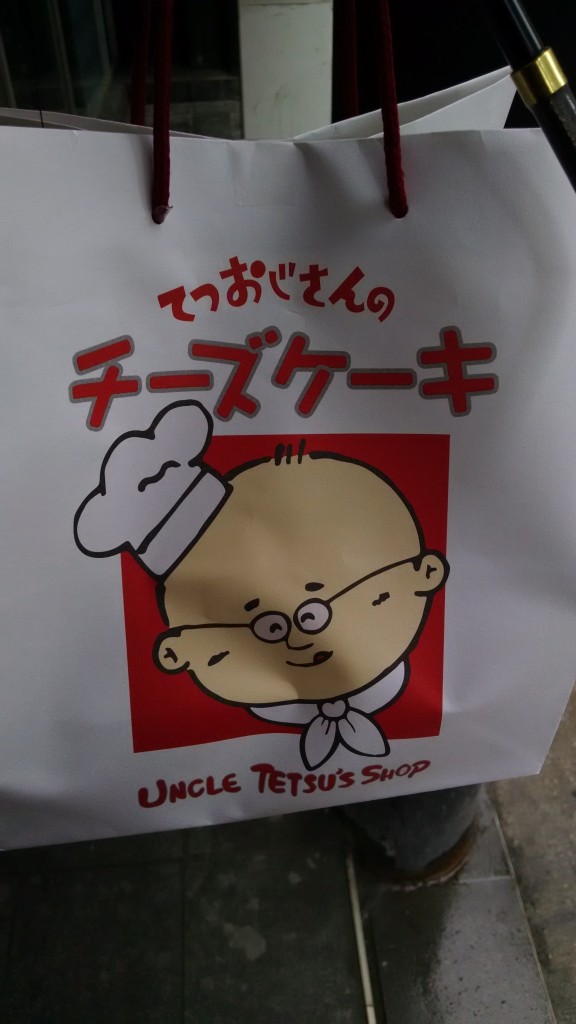 Verdict:
I always like trying new things, but I would not wait in line again. Maybe 15 minutes max! Definitely worth a try to see what the hype is all about. It's definitely great to see different brands trickling into Toronto and diversifying the food scene.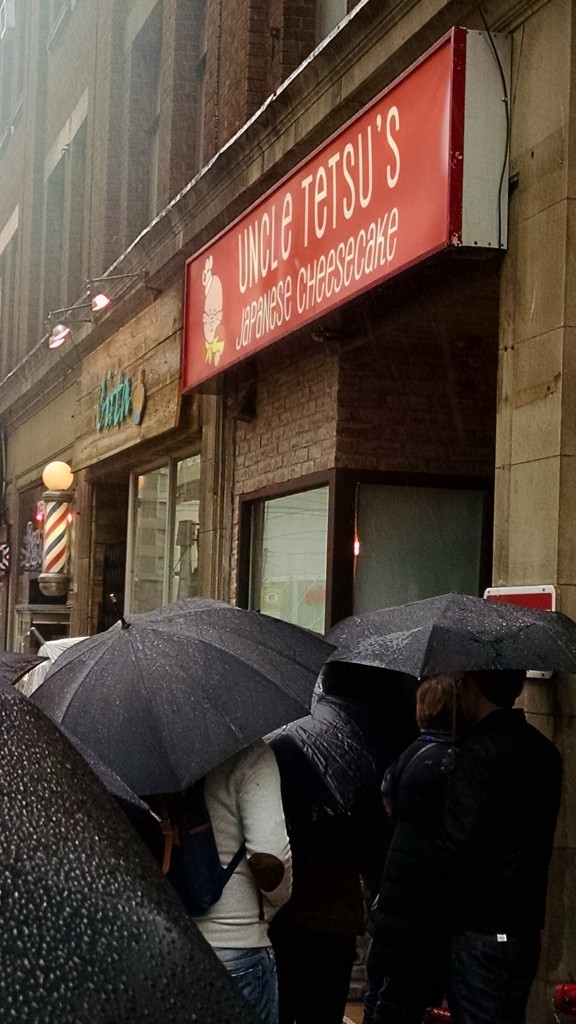 Address: 598 Bay Street, Toronto, ON M5G 1M5
Hours of Operation: Monday to Sunday, 11am – 11pm
Website: http://uncletetsu-ca.com/