Hi all,
Hope everyone is having a great week so far! Last week I was spoiled by my good friend. I am always up for a free meal… but a good one is even better.
We had no idea where to go, but somehow I was craving sushi. Well, actually at any given time, I would say 1/4 times, I am craving sushi. KAKA AYCE was all booked up even for a weekday. What gives?!? Anyway, we poked around the Internet and came upon "Sushi Ichiban Ellesmere."
Cozy establishment in a small multicultural plaza. There was only one other table when we arrived. I read on the wall that the Master Sushi Chef used to work at The Thompson Hotel. Wow, I didn't see that coming!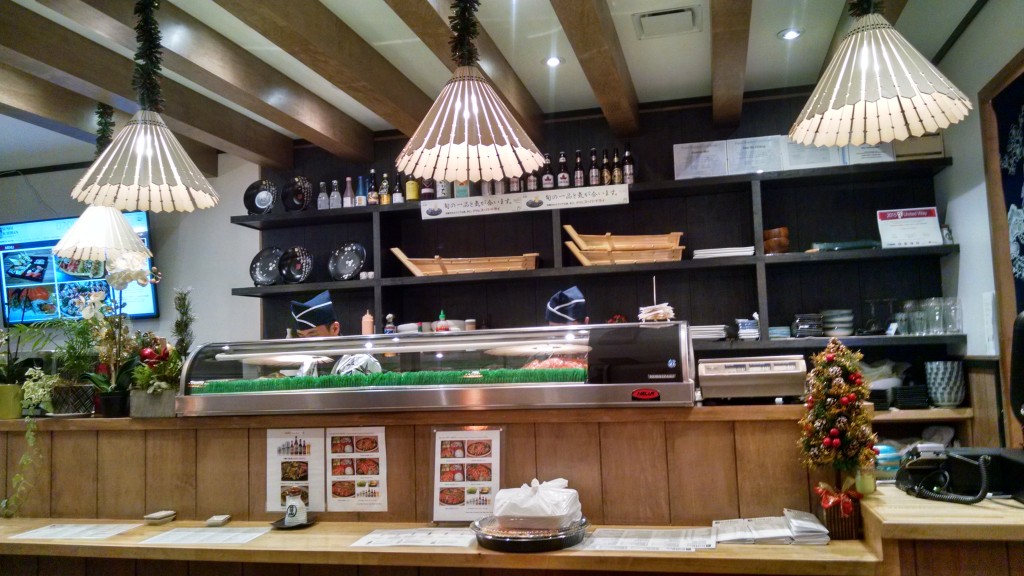 You'll get the family vibe when you come here. Service was lovely and attentive. So polite and courteous. I give it 5 stars for customer service and appreciation.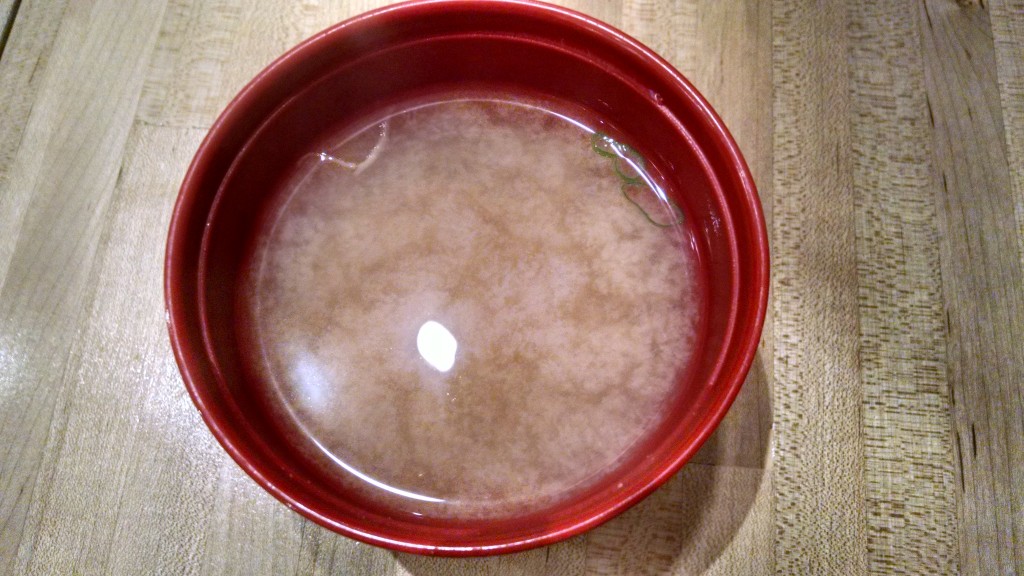 Miso soup to start. Along with green tea. Yum.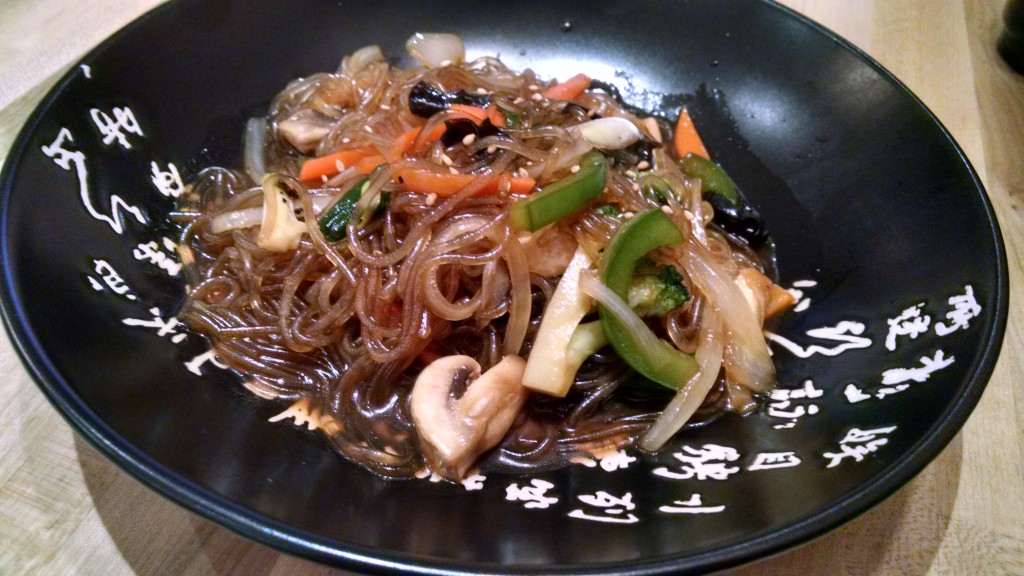 Jap chae was a a little saltier than I would have preferred… but I still enjoyed it and ate a lot of it.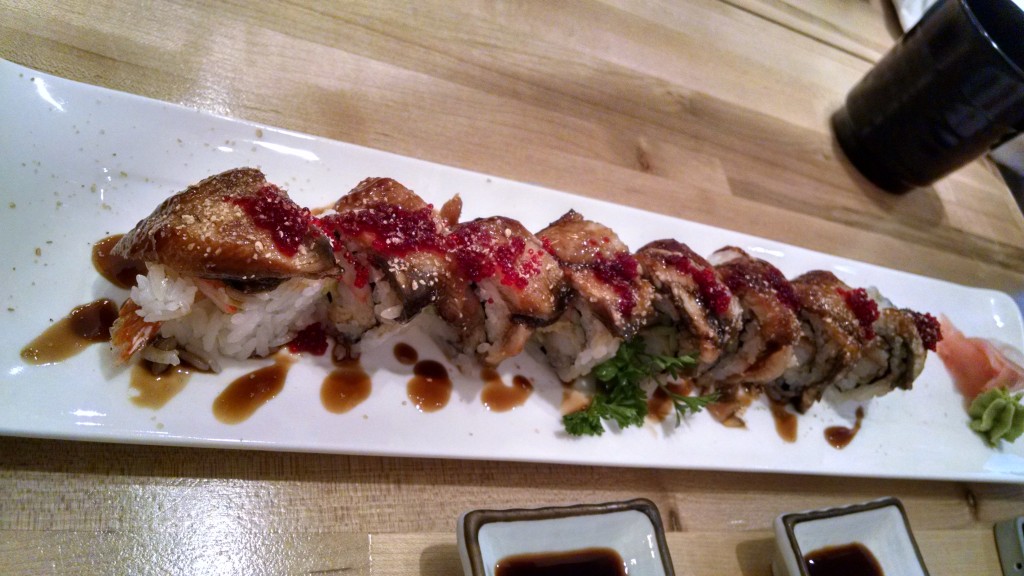 This is the Special Dragon Roll (Avocado, cucumber, crab meat, Masago, shrimp tempura, mayo, topped with Unagi & red Tobiko & Unagi sauce)… you can't go wrong with Unagi. There was nothing about this roll I didn't like. Had all the right ingredients… I just felt like it was missing a little something I can't put my finger on…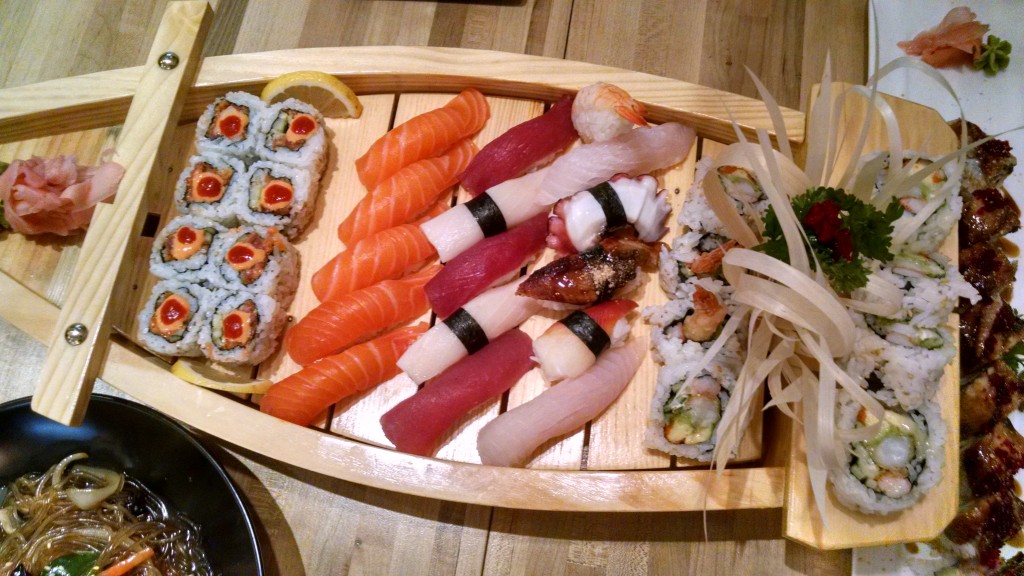 This is the Sushi Boat A I think? I was happy to see red tuna. Unfortunately I felt that the fish wasn't as firm and cool to the mouth – which is the way I like it. It was kind of warm. I didn't really like the spicy roll that came with it (the one of the far left, as I'm not too fond of spicy maki) but I did enjoy getting picking up everything else and sampling each piece.
Verdict? I wasn't AYCE-full but I was happy with my meal and the service was really good. Ambiance was nice, quiet, comforting and welcoming. If you don't feel like cooking, this is probably the neighbourhood sushi place you would want to frequent before making your way home. Our bill came up to ~$60 after taxes I believe. We decided to go elsewhere for dessert but overall, Sushi Ichiban Ellesmere is a place worth checking out when you need to satisfy that sushi craving!
Sushi Ichiban Ellesmere
80 Ellesmere Road. Unit 1
Toronto, ON, M1R 4C2
(416) 447-3250
http://www.sushi-ichiban.com/