Hi Loves,
I've been meaning to try out Pizza Libretto for the longest time, happy that I finally got to go! We walked in around 7pm on a Sunday and were seated promptly. The restaurant had a lively-ness about it and everyone around us were chatting and laughing – great energy, casual and good vibes all around. I noticed that the interior had red as a focal colour – and I think that's what makes the space alive and the people in it.
To start, we ordered cocktails & wine: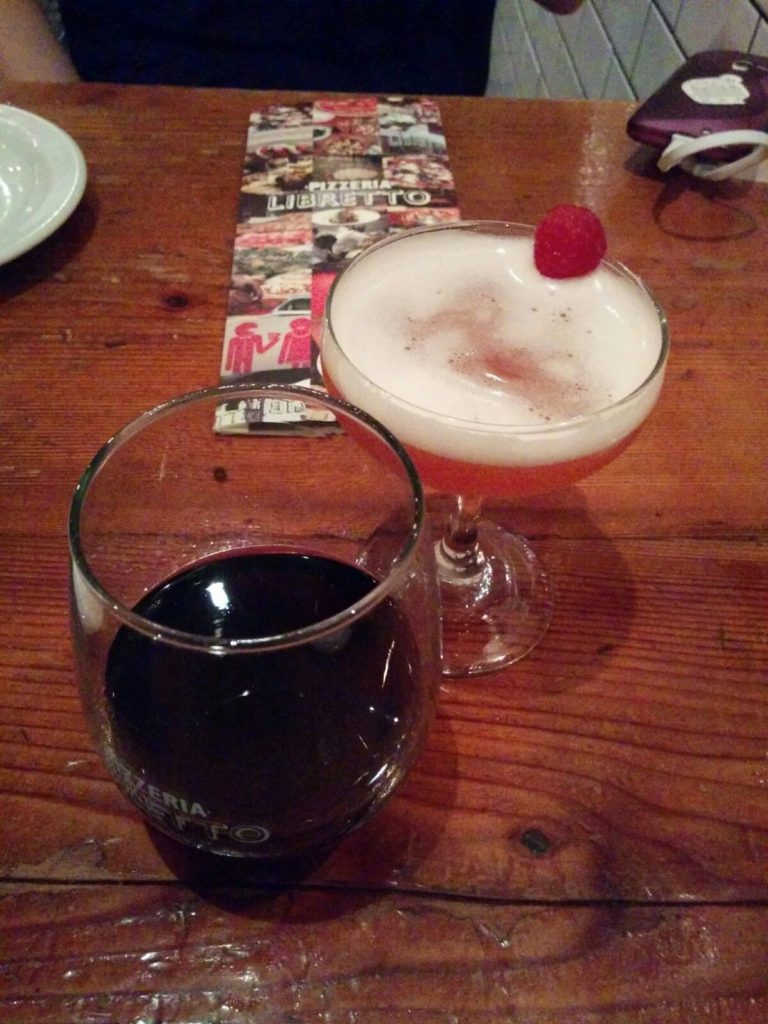 Cielio Rosso (3.75oz) gin, amaro, raspberry, rhubarb bitters …… $11
sorry! can't remember what the red was
Got complimentary bread: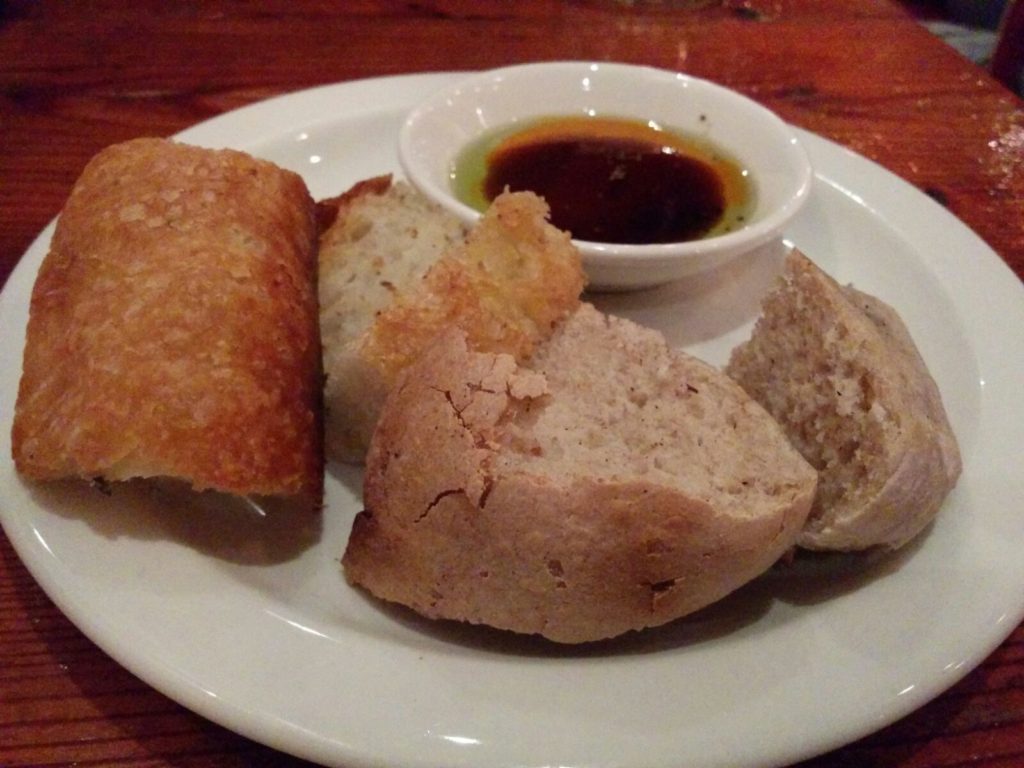 Love fresh bread (best when warm!) with olive oil and balsamic vinegar
Appetizer was too hard to resist….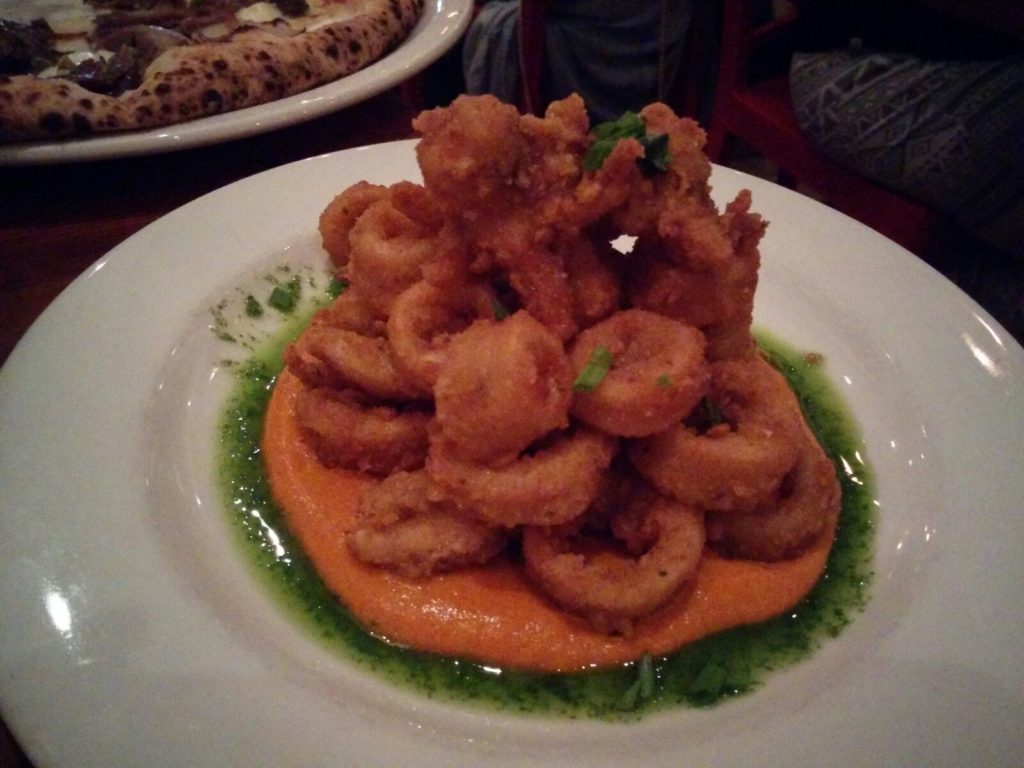 Buttermilk Fried Calamari    Romesco (a red pepper almond sauce) ….. $12
SOO GOOD!
And finally the main stars of the evening…. the pizzas!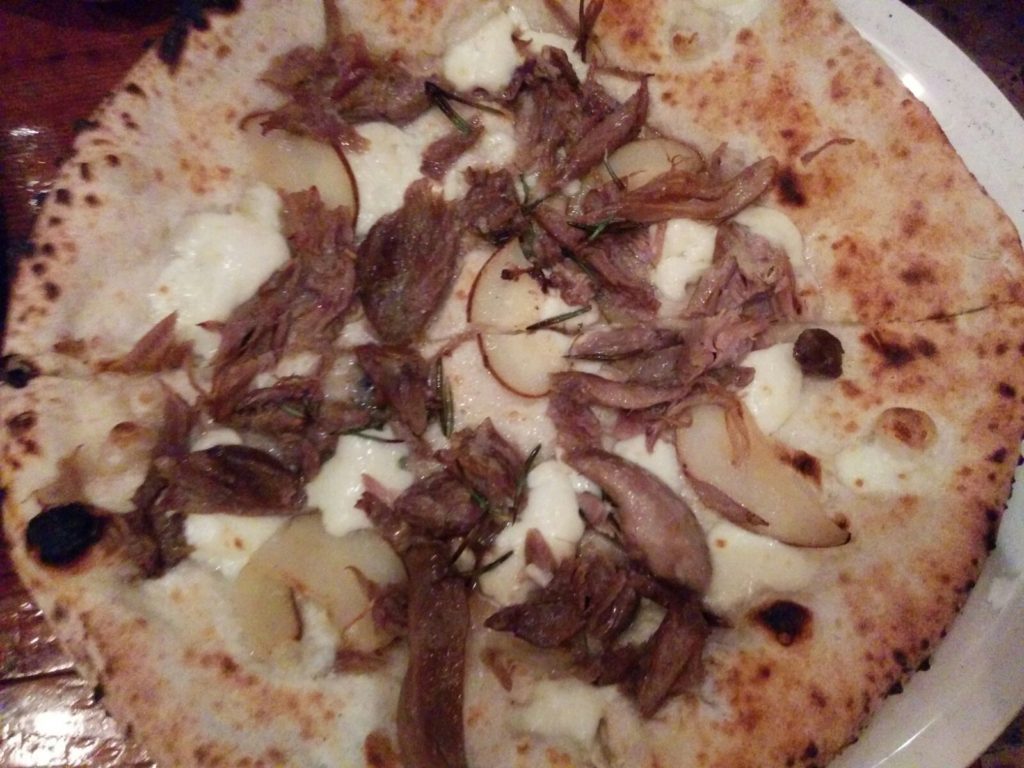 Duck Confit    Bosc Pear, Mozzarella ….. $17
I was surprised at how thin the pizza was – the duck was a bit dry, but it was still enjoyable.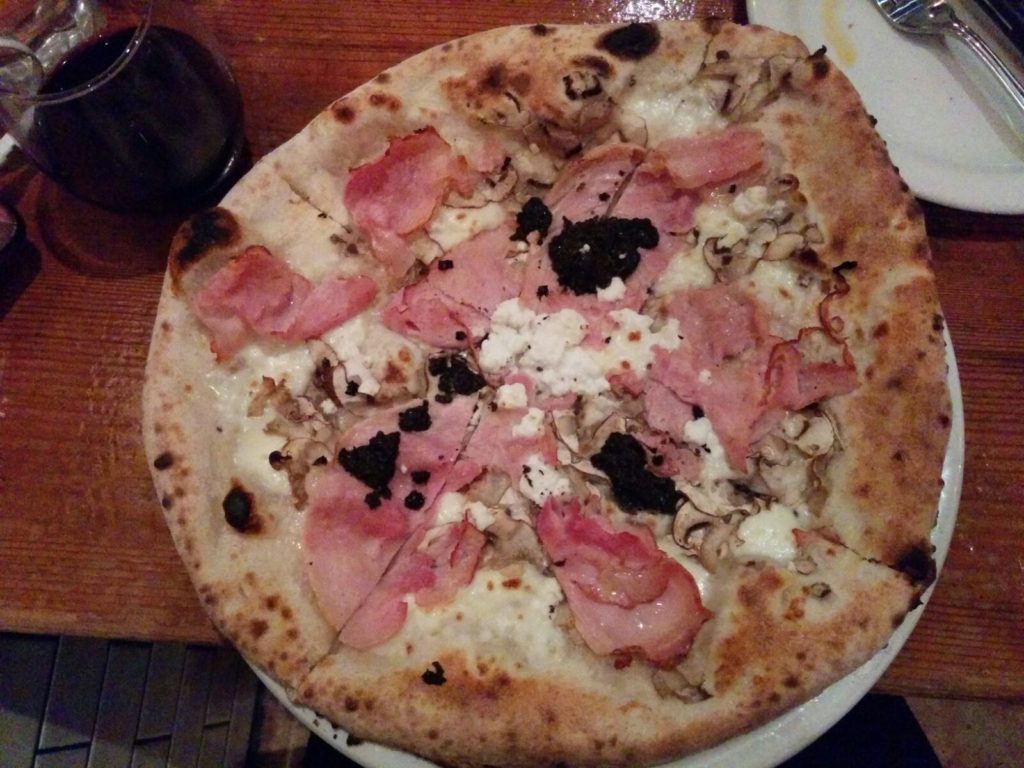 This was the special pizza of the day with cremini mushroom, prosciutto and truffle. DELICIOUS.
Packed the rest of the duck confit pizza to go… for two starving people, this was pretty filling. Oh and we had two plates of bread that the server brought over without us asking. Maybe that's why! Can't say no to seconds 😀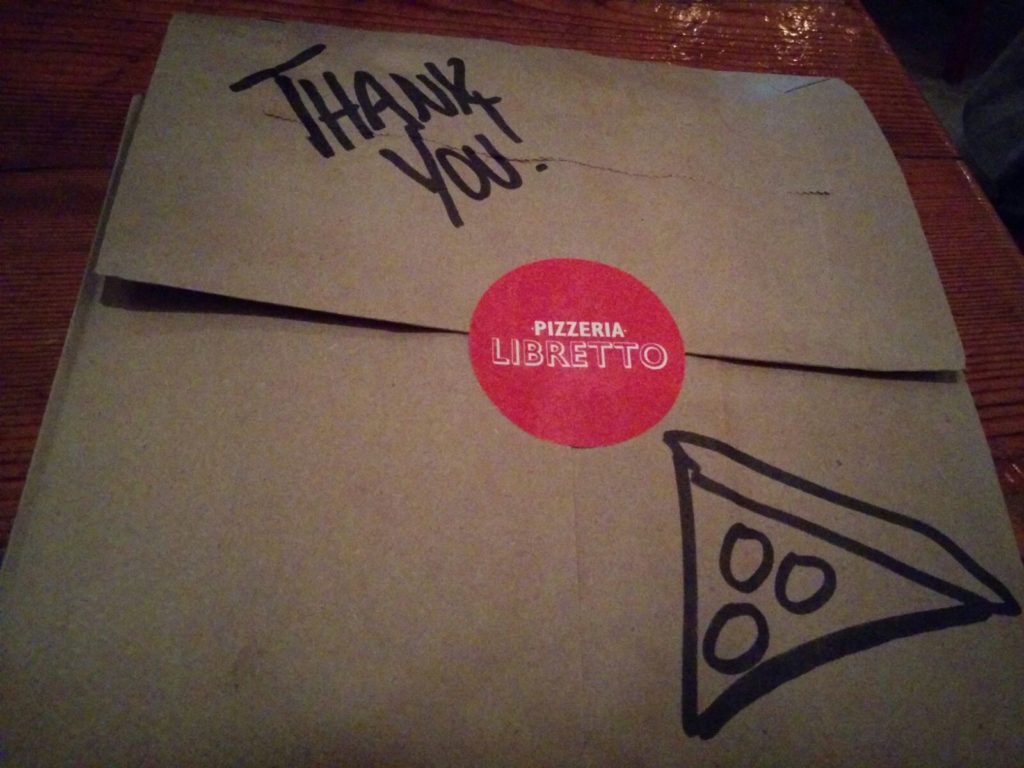 I highly recommend Pizza Libretto if you haven't been there yet! They have 4 locations to serve you: Ossington | Danforth | University | King
Bon Appétit!
Pizza Libretto
221 Ossington Ave.
(416) 532-8000
http://pizzerialibretto.com