Hi Everyone,
I've been pawing the internet for the perfect Onigiri (Rice Balls) recipe. I've had some homemade Onigiri couple of years ago and since then I've been trying to make my own! Recently I made these for my husband and he loved them! So I wanted to share with you this recipe too. Hope you will love this as much as I do.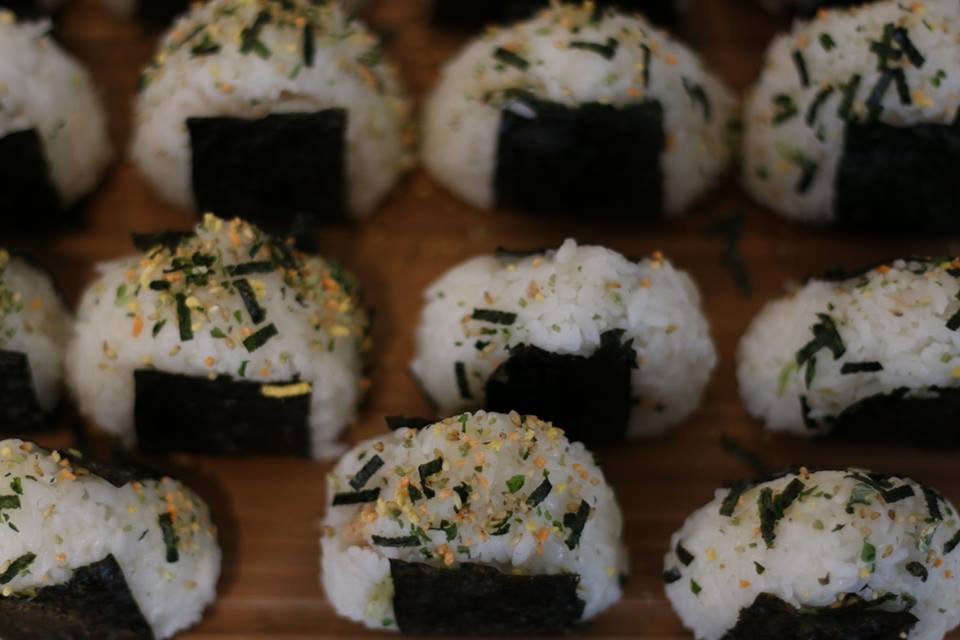 Ingredients
• Cooked Japanese rice
• Water
• Salt
• A few sheets of nori (seaweed)
Fillings (Anything you like to put)
• Salted salmon or Canned Tuna
• Katsuobushi (bonito flakes)
• Soy sauce
Alright so now you have everything all prep let's get started!
Instructions
While rice is being cooked prepare the fillings. Bake salted salmon at 400F degree in a toaster oven for 25 minutes and break the cooked salmon into flakes (or if you are lazy, just use can tuna!

Let the cooked rice cool a little bit until you can hold rice without burning your hand However, do not let the rice completely cool down.
First wet both of your hands with water in order to keep the rice from sticking to your hands.
Then put some salt in your hands and rub to spread all around.
Scoop out a handful of warm rice (about ½ cup) into one hand. (Tip! If you are on a time crunch, what I did was quickly put the rice put into the freezer for roughly 3-5 times and the rice will be warm to touch)
Using the other hand, make an indentation in the rice.
Place the filing (about 1 tsp.) inside.
Press the filling into the rice.
Then use your hands to mold and press the rice around the filling to gently form the rice into a triangle.
Form the bottom with your left hand and the top corner with your right hand. I use three fingers (thumb, index finger, middle finger) to cover the area to make a nice triangle shape. Pressing the triangle into the palm of your left hand, squeeze each corner of the triangle with your right hand. Your hands should be just firm enough so the onigiri doesn't fall apart. You don't want to squeeze the rice too tight.
Also, while you squeeze onigiri firmly with both hands, your left hand has to press onigiri in order to keep a nice form. The left photo shows before squeezing and right photo shows after.
Then sprinkle some season onto of your onigiri and you're good to serve!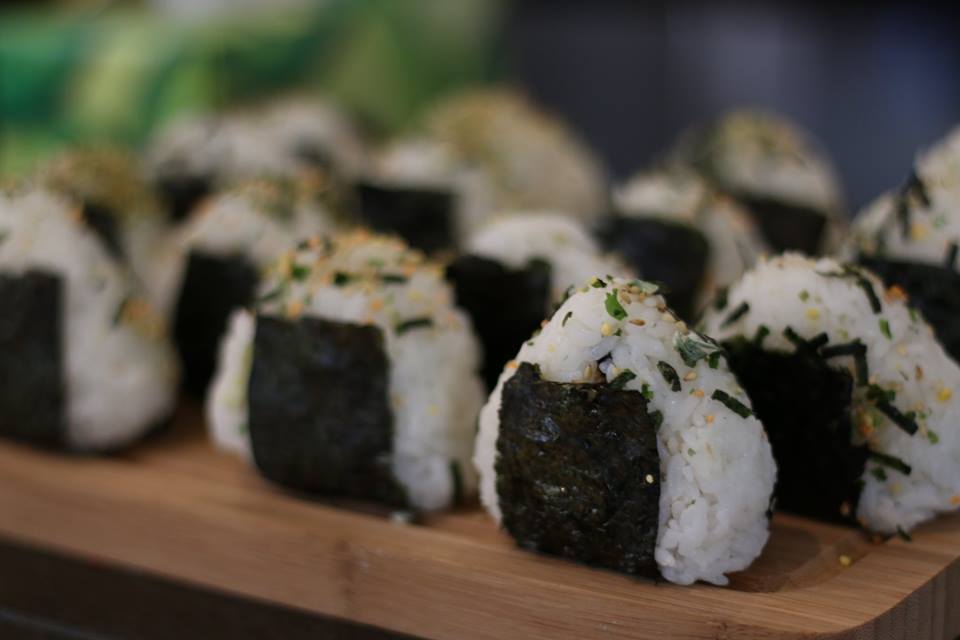 Let me know how you make your own rice balls!
Thanks so much for reading,
Ev