Hi Everyone,
We are back with another product review!  Today we are reviewing the Foldable Laptop Table with Hight Adjustable Legs and Tilting Tray. By: AnthroDesk Foldable Laptop Table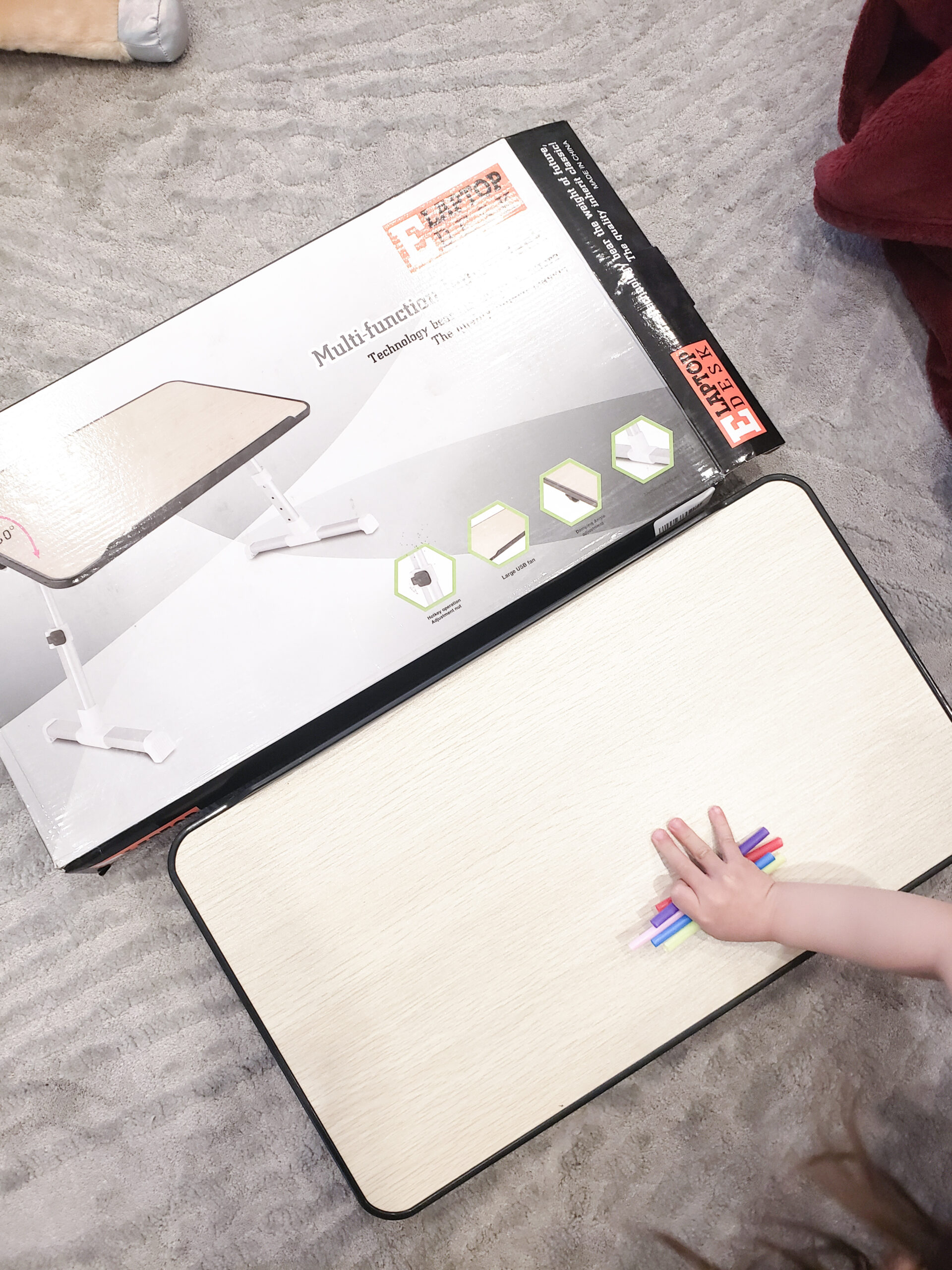 Christine's Review 3/5:
Pros: This laptop desk is perfect for those who want to stand at their own table or if you want to work on your bed. It's lightweight, folds quite easily to tuck the legs away for storage, and works well for its intended purpose. It has different height settings, different tilt settings as well, and a wide, large lip at the bottom to help hold the laptop from falling off in it's tilted setting.
Cons: The table is not intended to be free standing – the legs do not extend out very far. In the picture that is the highest it will go. It is also not intended to have multiple or heavy objects on it – when applying too much weight or pressure on the table it may drop to a lowered height setting (even after it's been locked). The tilting adjustments take some practice to figure out how it works. Lastly, the product mentioned a "LARGE USB FAN" – my initial thought was "oh, cool, it has an attached/imbedded fan to help keep the laptop cool during long hours. There has to be some port or cable to attach it to the laptop to draw power for it to work." Womp womp – the "LARGE USB FAN" is essentially the lip to hold the laptop. No imbedded fan, nothing. A little disappointed at the false advertising.
Overall: Compact, lightweight and exactly for its intended use
If you need a laptop desk for working in bed, or if your desk is too low, or if you want to stand and work at your desk and need something additional to bring the laptop up, this is a great product. It's easy to carry around, it's looks good, but I would like to see version 2.0 with some design modifications before I give it 4 or 5 star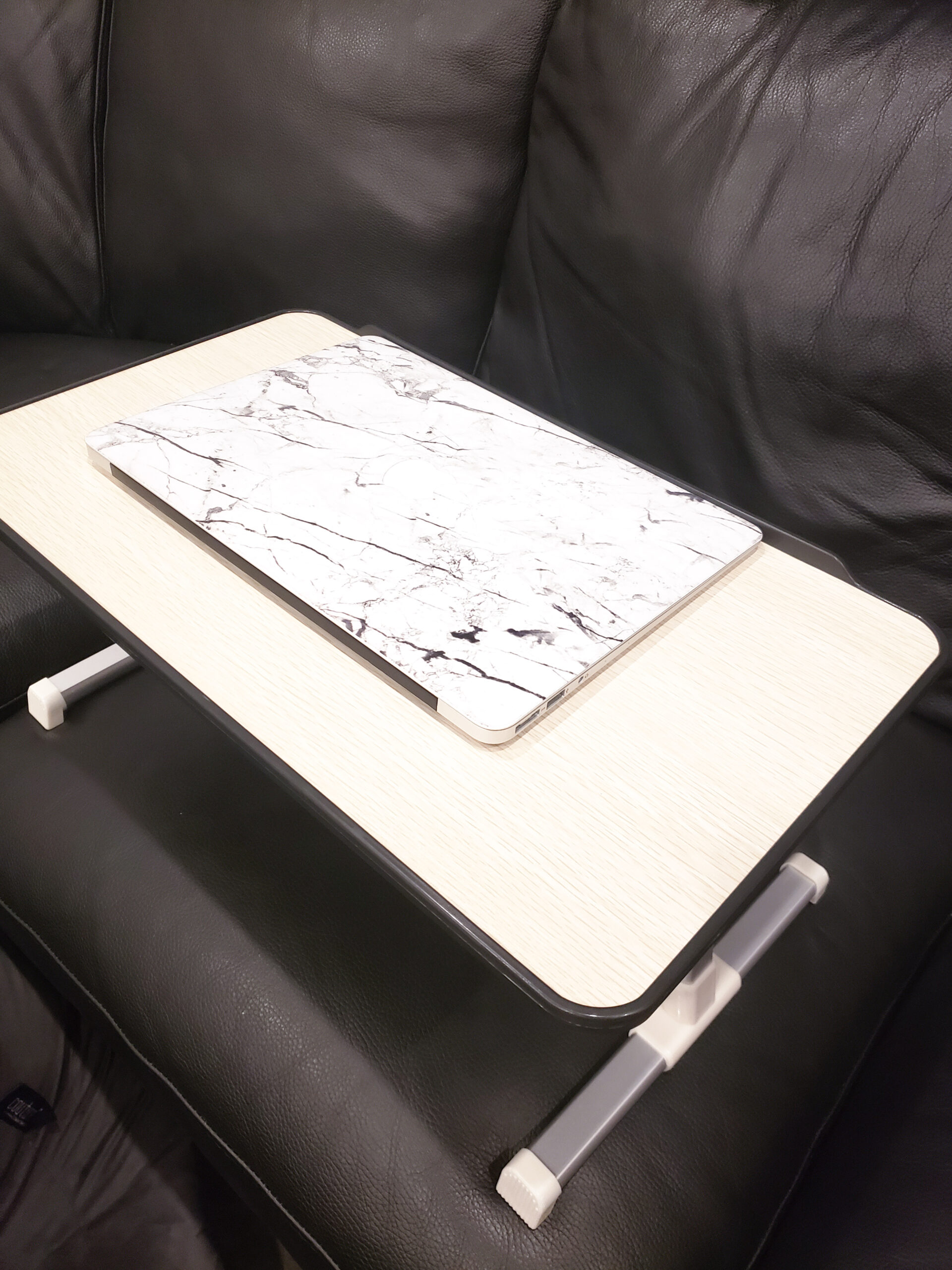 Ev's Review 4/5:
Pros: This laptop desk was perfect for what I needed it for. I've been wanting a laptop desk for awhile, and this one is convenient and super easy to assemble. Literally took me 3 seconds to put it all together. I love that the desk is adjustable. You can adjust the height and also the angle as well.  I mostly used this while watching TV on my couch (as a a matter of fact, I'm using it right now while blogging!) this is the perfect laptop desk for it. The best feature I would say is that this actually enables a healthy posture at home and office by raising your laptop for eye-level viewing and can allow you to stand to work; improve your posture and your health. 
Cons: I did find this was rather constricting if you like to move around a lot or if you like to sit cross-legged. Often times I would have to remove the laptop desk and stretch out my legs because I found it too confined. But only because I am horrible at sitting properly all the time!  
Overall: Compact, light and does when it's advertise for.
This is great to carry around the house and super easy to put together. I use this every night while trying to work on the blog. Overall, I'm pretty happy with this product.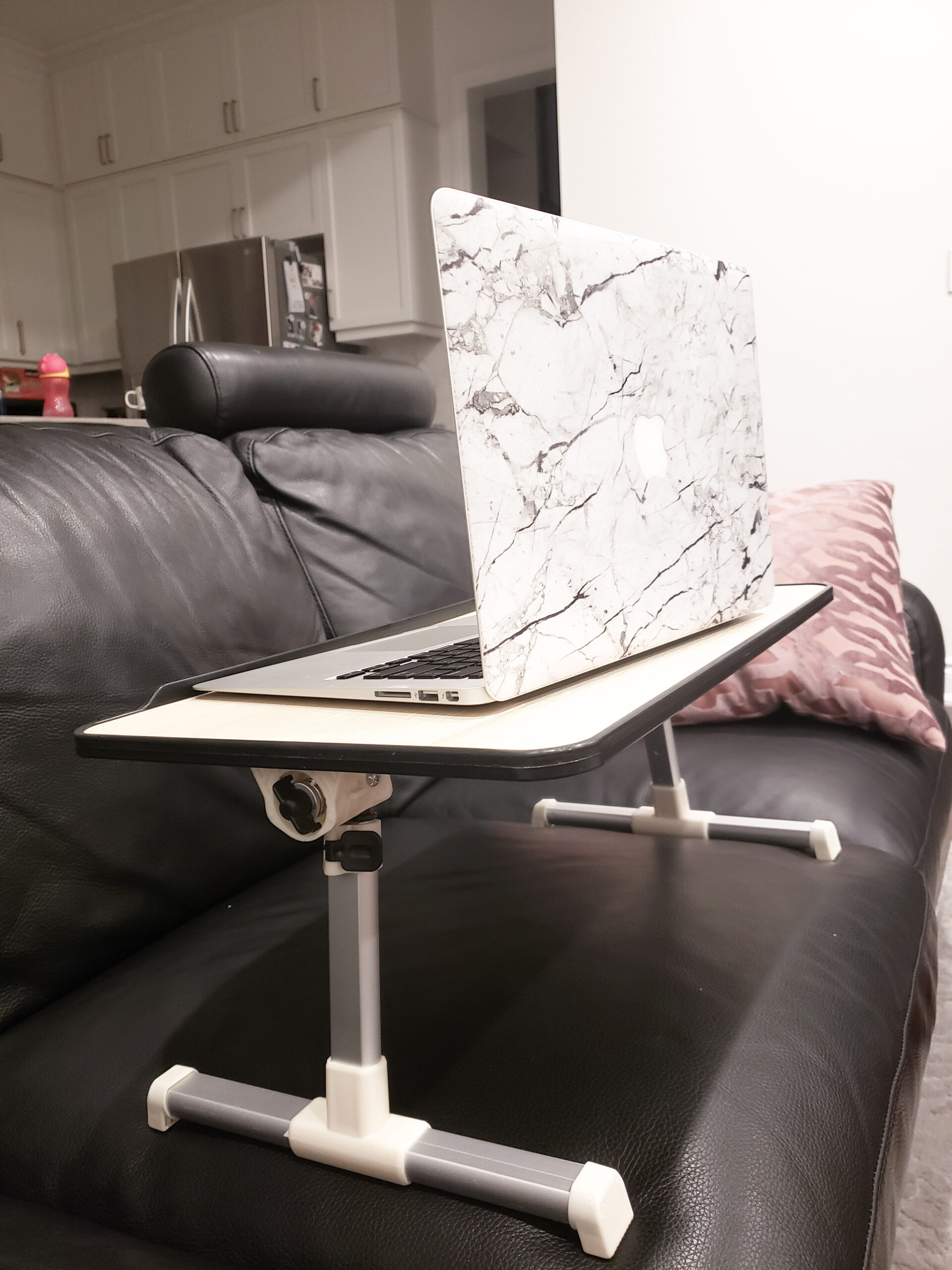 Note: Products were sponsored but all opinions are our own. 
Thanks so much for reading!