Hi Everyone,
I am going to dedicate this entire post to outfits, just like some of the amazing outfits from The Volte or places similar. This of course may not apply to everyone, but for me it was a real struggle dressing myself every morning to work. Because I commute three hours a day with an office job, being comfortable and warm is my top priority. I think I've spent over $300 on just maternity clothing. For those who got away with ZERO maternity clothing, I am so jealous! I literally started to buy maternity clothing in month 3. My closet just did not expand that way. I even ended up having to invest in a few maternity swimsuits from the Hermoza website. I love swimming and did not want to give it up while I was expecting. That being said, I had to find something to wear to the pool that was comfortable and made me feel confident. Thankfully there were some beautiful maternity swimsuits online. I was truly spoilt for choice!
Anyway, I'm not going to list the top 5 things you definitely need to get, because every body is different. Instead I'm going to tell you about my experience and what worked for me. Hopefully you will find something useful in this post!
Undergarments
You can call it being "blessed" but seriously my chest size grew TWICE. Month 1-3 was the first growth, so I had to go out to buy a whole new set of bras. I didn't want to spend too much, so I shopped at La Senza for "cheap" bras $20 dollars each, and I bought 4. So I can just rotate them through out the week. If you are interested in buying the ones I've been using, you can get them here. They are super comfy, although they provide ZERO support for larger chests.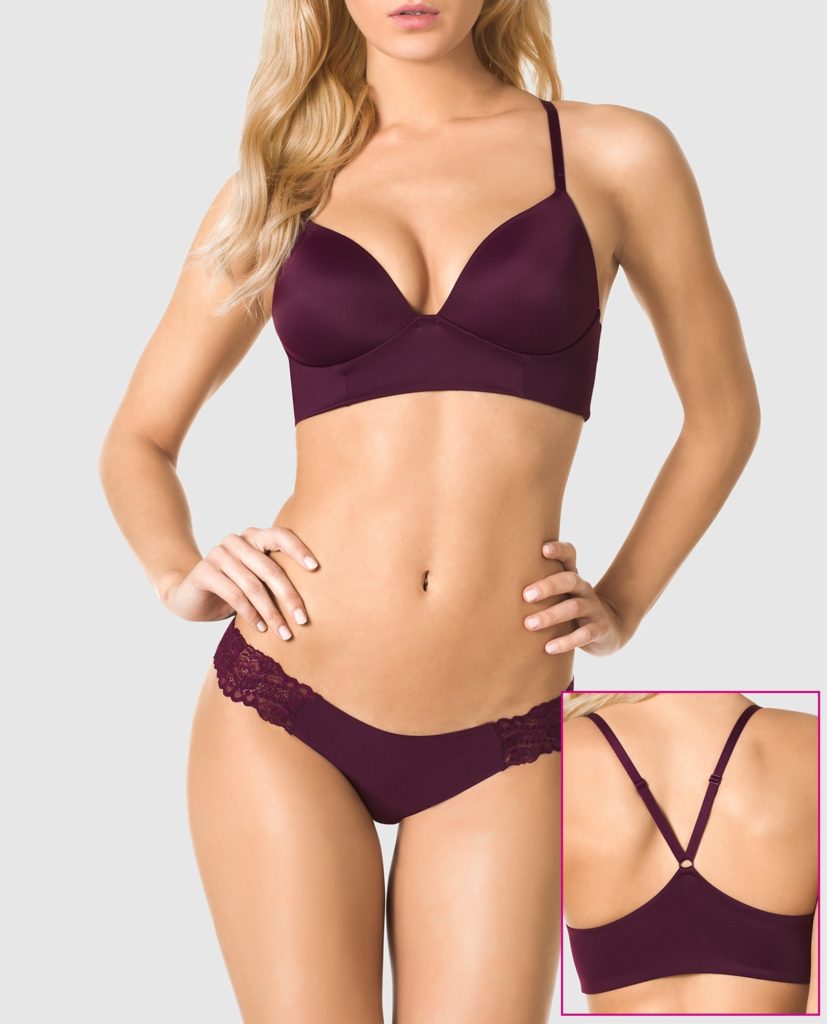 I also got 2 bras from Uniqlo as well. I got the medium/large. They provide a little bit more support, but of course nothing like what I'm used to from Victoria's Secret, but they are just too expensive to get and they all have underwire. But hey I'm not picky, I just need to be comfortable and not have red marks all over my body when I get home from work.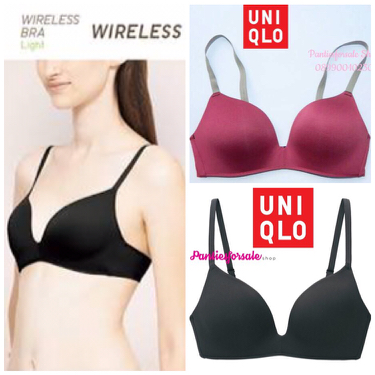 By month 5-6, I noticed my new La Senza bras are getting tight… and leaving marks on my skin! I thought I was done growing, apparently not. So, that cost me another trip to buy new bras. This time, I got some nursing bras and sleeping bras…. I got mine from Thyme Maternity, they have "sales", buy one get one 30% off, but really it's not much of a sale. I got 2 as well, I love the nursing bras, it actually provided support, but it does come with the price tag $55. But for the sake of support and comfort. I got the sleeping bra because the lady said because my chest got so large so fast, they might sag (oh yay) so I should wear them to sleep…..Well worth it in my opinion. The lady also said I will grow (again) when I start to breastfeed. But these bras will grow with me. I REALLY hope they do, because Hi, I just spend a fortune on just bras! To be honest, I can't wait for them to deflate back to my normal size 🙁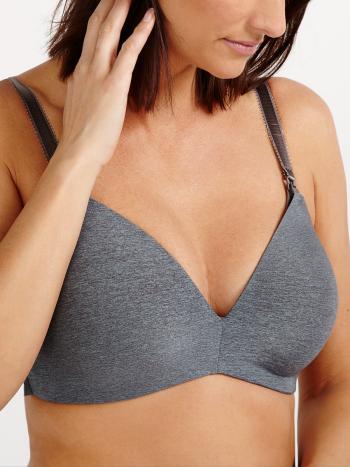 Moving on to coats/jackets.
I walk outdoors 45 mins a day. So, it's no secret that I need a Goosedown. I own a Nobis ( 6 years and counting! I love that coat), and I thought I was being "smart" by buying "Bridge the Bump"! where it's like an extended zipper attached to your jacket. I was pretty pleased with the purchase, although it costed me $90 CDN. Thinking, I would use it because of the wonderful Canadian weather.
Um… winter? what winter? I actually used it ONCE and I never used it again….. here are my reasons:
My nobis is not heavy, but with that extra fabric + zipper – it literally feels like it's an extra 5 lbs on me
I GAINED 16 LBS – so with that extra 5lbs. I am carrying 20 lbs EXTRA weight
Work bag. Yes I carry my work bag, and it's at least another 2lbs.
Walking 25 mins each way with almost 25 lbs extra weight on me it's like a friggen workout
Huge turn off
So, I was on a hunt for a light weight jacket. I rather freeze than carry an extra 25 lbs on me. Besides, my body temperature is pretty warm already, so I figured I can survive.
I ended up purchasing two jackets and returning it. I got one more uniqlo, which was this pink lightweight down jacket for $129. It really wasn't that bad, it did the job. But I literally looked 12 and a giant stuff animal in it.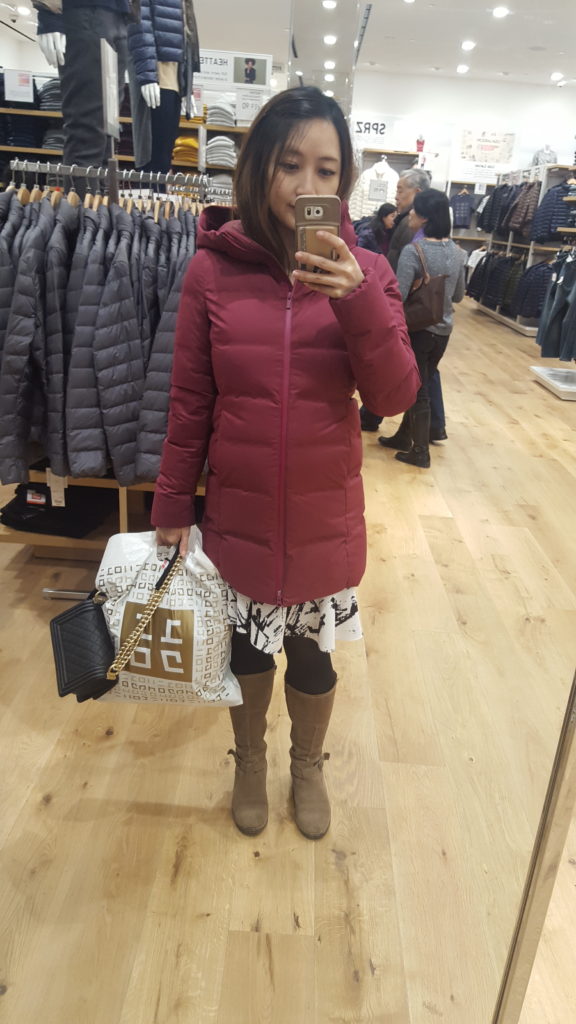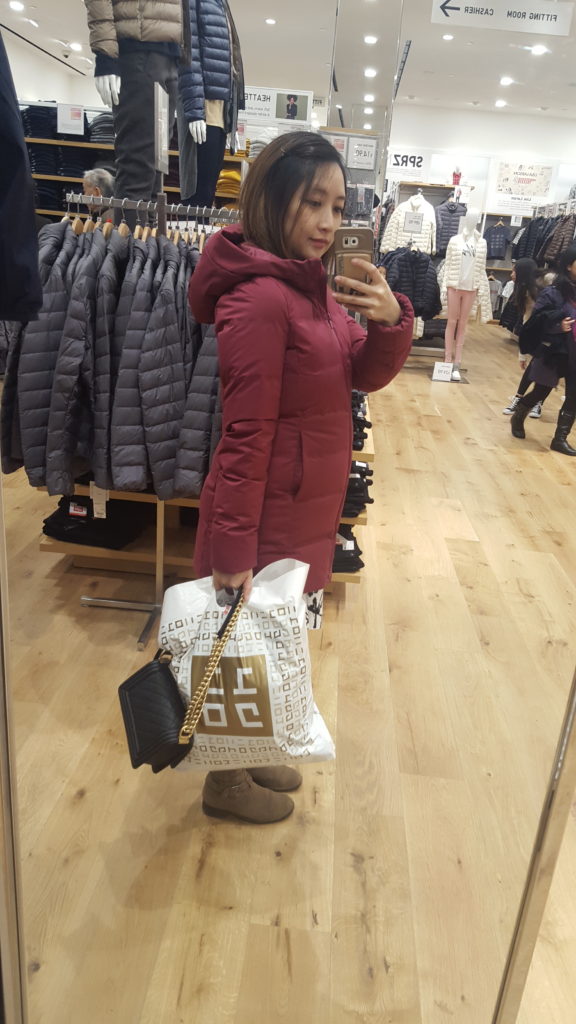 so I ended up returning this one. Then I ordered a jacket off Simons. I ordered a Medium because I really wanted to make sure I fit into it! Of course, I didn't factor in the fact that the arms end up being hugeeeeee. It fits my belly, rest of the body not so much. So back to the store it goes!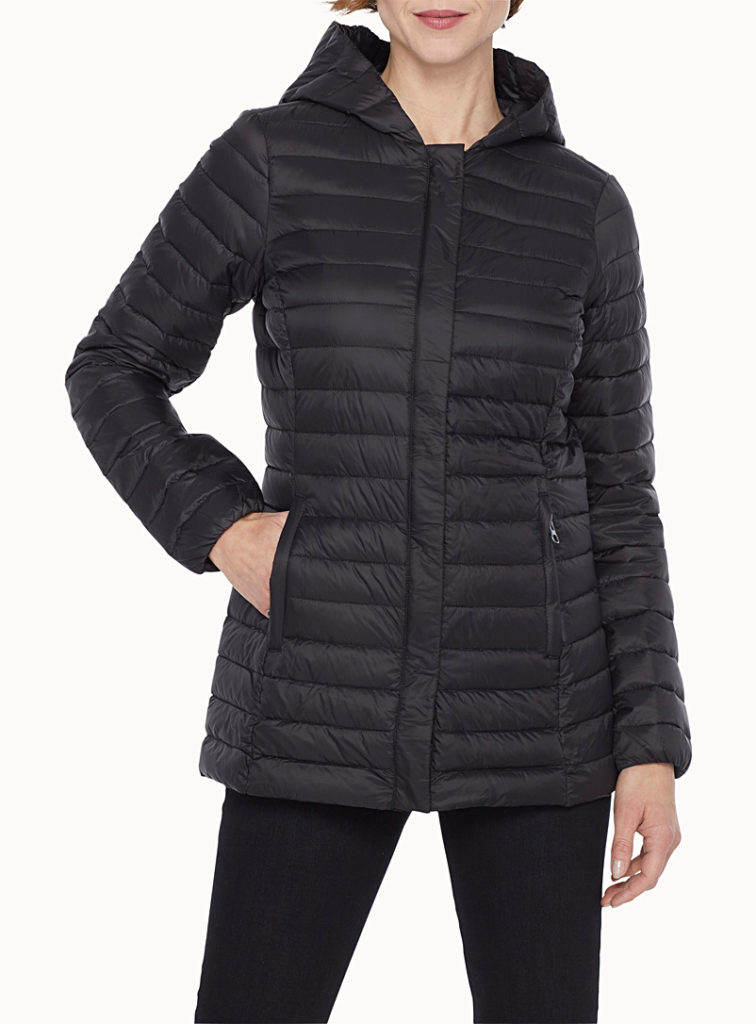 So, that ended my search for light weight down coats. I give up. I'll just wear my normal jacket open with a giant scarf!
Tights
I can never seem to find the perfect tights, I wear dresses a lot. So ALL my old tights were way too tight and I gave up wearing them because they were cutting my circulation. I purchased MOMO tights from "Leggings". They are pretty comfortable, one problem. THEY FALL OFF WHEN YOU WALK. I hate tights that do that!!! They are just not comfortable.
I purchased tights from Thyme Maternity…. they are ok. I would give them 3/5 they were pretty comfortable from 1 – 2 trimester. When 3rd trimester hit, I ended up folding down the belly part because it was too tight on me.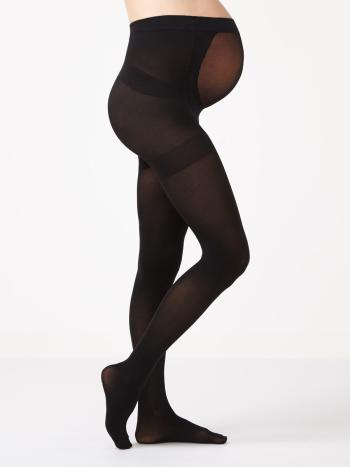 Best purchase of tights so far? Motherhood tights!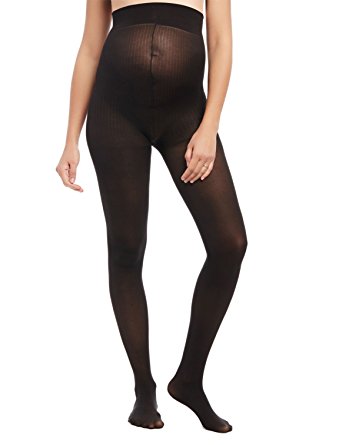 They don't fall down and they still fit really really good!!!
Leggings
Hands down BEST purchase I've bought so far. Yes they were 80 bucks, and yes I will buy it again. I actually really wanted a second pair but I didn't want to spend the money… So I've been just washing them by hand every 2-3 days so I can wear them again. They are so comfortable. SO SO SO comfortable. If you are in 1st trimester, buy them now so you can get the most of it!!!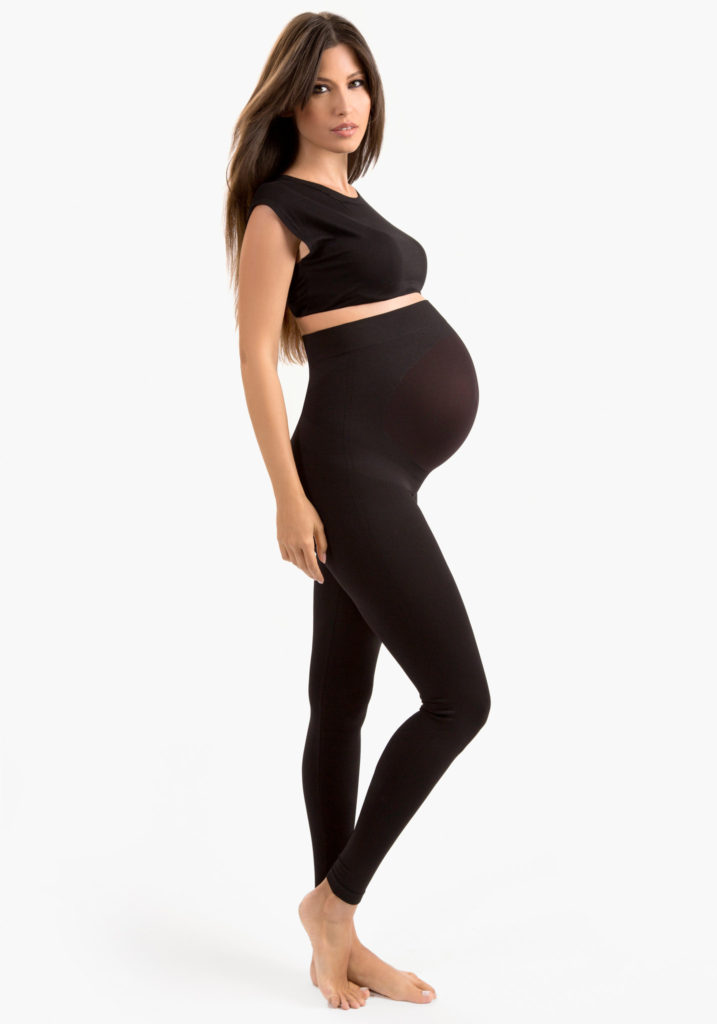 Dresses, Work Dresses, baby shower dresses, casual dresses….
Ohhhh, since I don't fit into anything anymore. I've tried on so many dresses and I've also bought many dresses online… so here's picture collage of them all!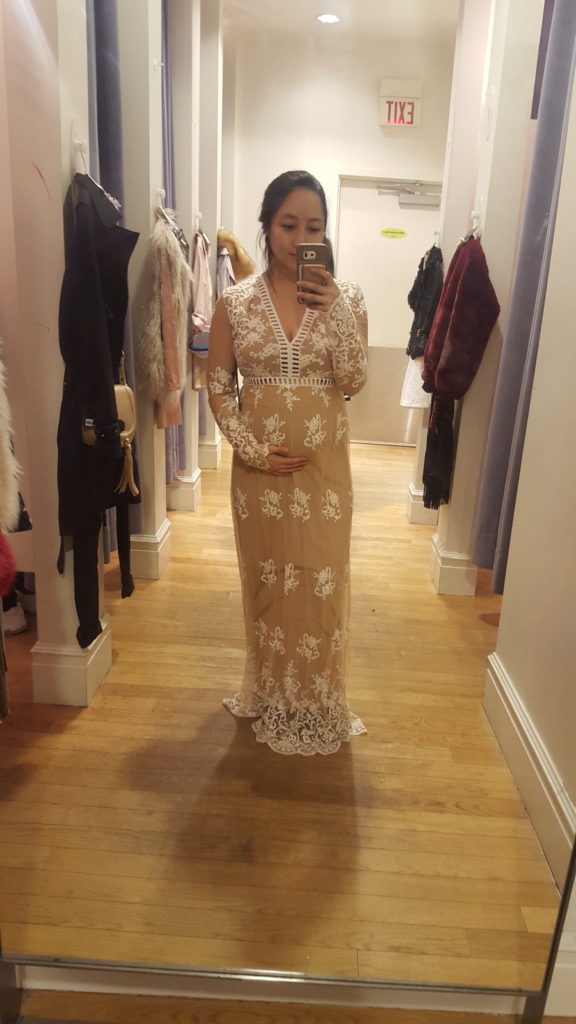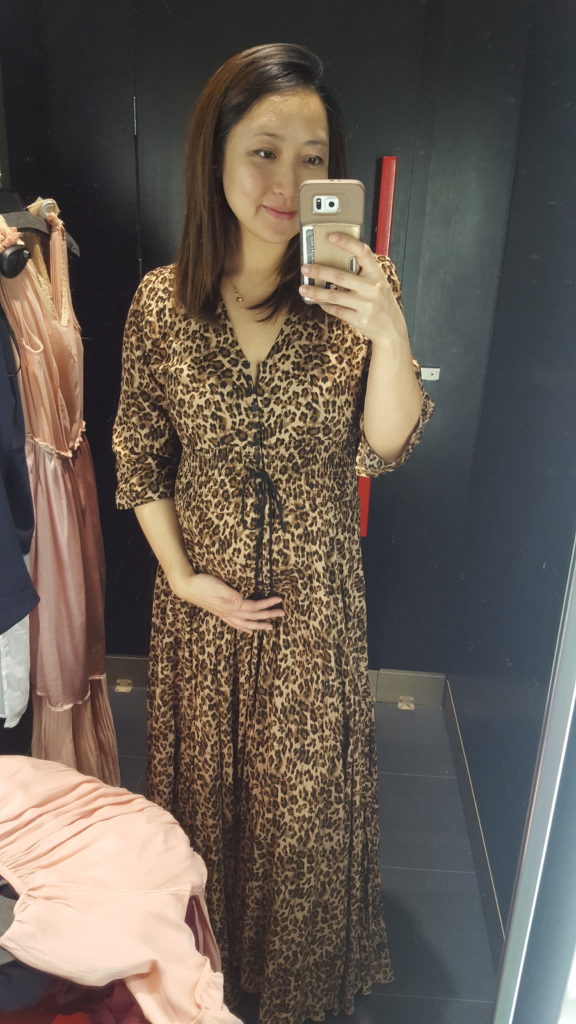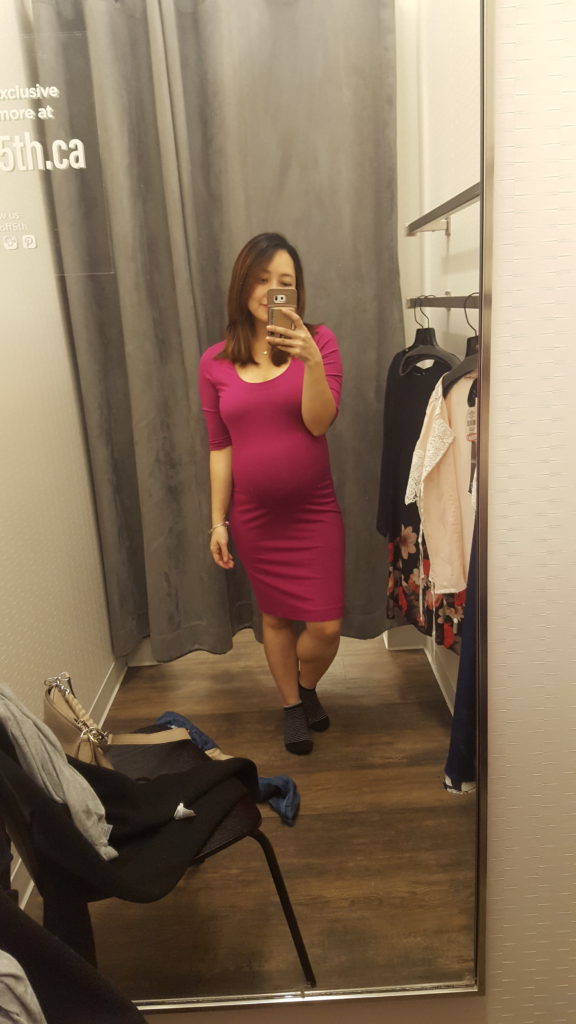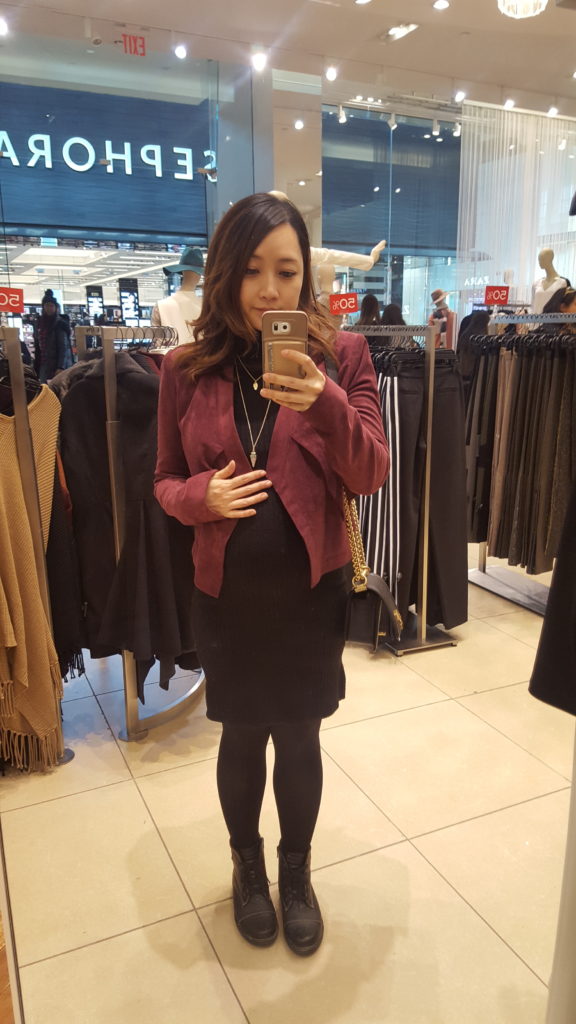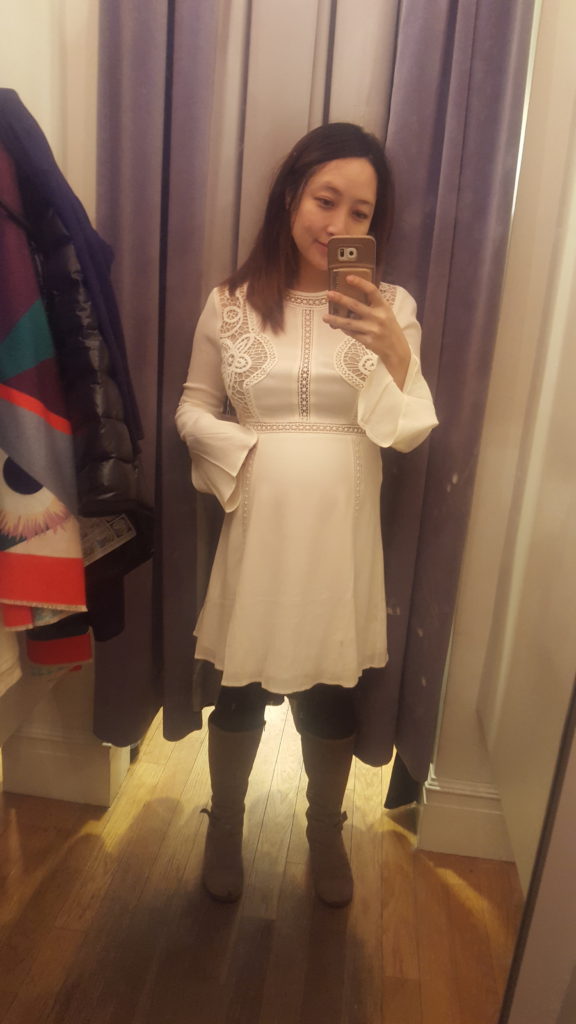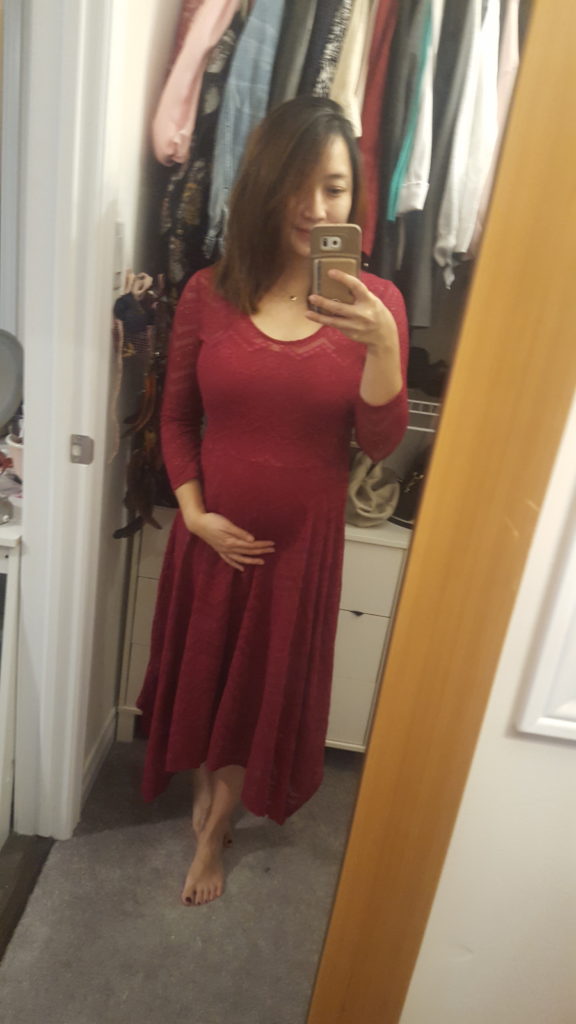 So as you can see, I've been really trying to dress myself, but with my growing body it's getting a little difficult!!
Thanks so much for reading,