Hi Everyone,
Spring is finally here! Well it might not feel like it since Toronto is still pretty cold but I've picked out some new items from NewChic that I really want to share with you! NewChic was founded in 2015, their style is really chic and affordable, perfect when you want to add a few more pieces to your wardrobe!
There are just too many to pick on NewChic! Here's my wish list.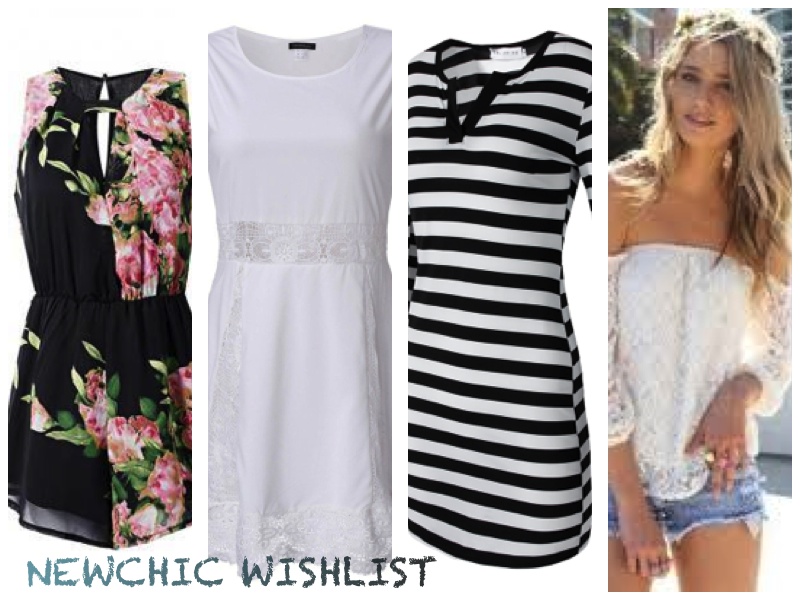 From left to right:
I've been obsessing with floppy hats lately. I bought this cute black floppy hat when I was in New York couple of weeks ago. This was purchased at the JCREW outlet for only $15 dollars! It was such a good deal I couldn't resist but to purchase it before anyone else snatch it out of my hands! I also paired with my cute little pink clutch I got from Loft last year.
I was pleasantly surprised with the quality and the fit! I was so nervous that it won't fit because I'm not a huge online shopper and somehow I always get my size wrong. I've always been afraid of the horizontal lines because they often make me look larger, but these lines are thicker so it actually worked better for my body shape! I also throw a little vertical strip clutch to offset the pattern a bit. The package and it fits perfectly and I fell in love with this dress, it's so versatile!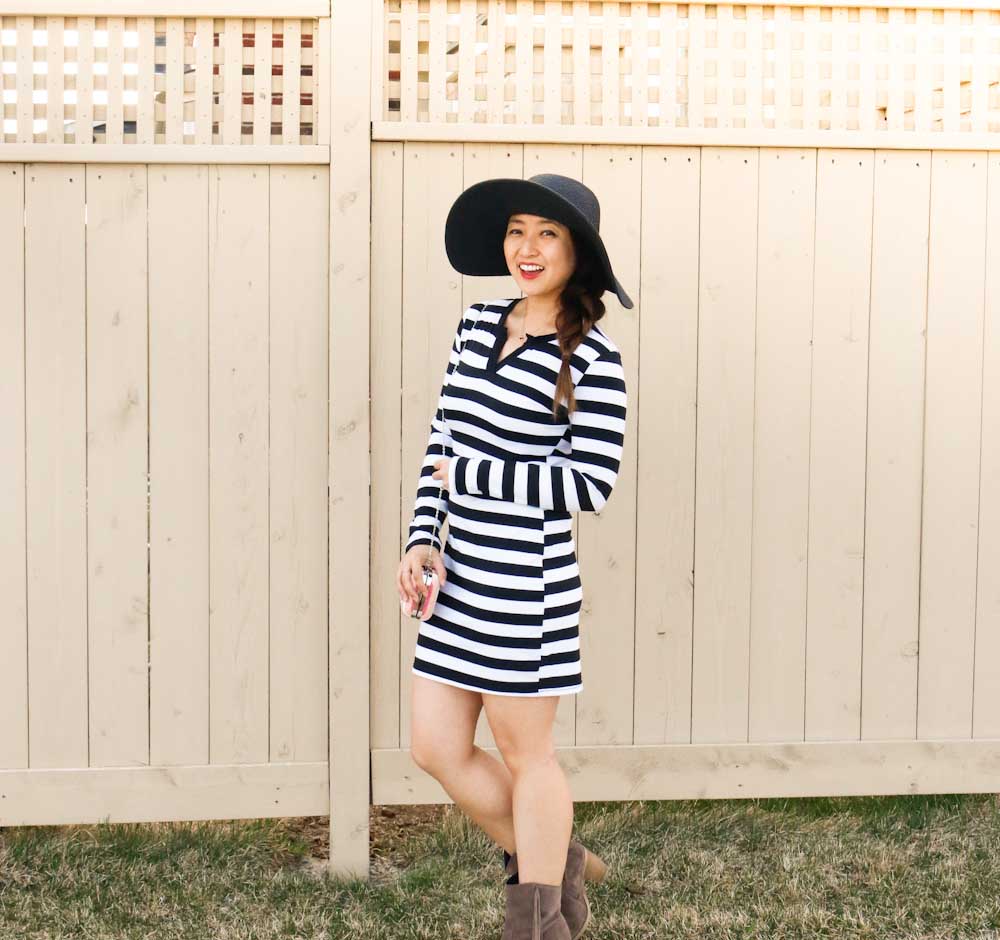 Dress [Women Slim V-Neck Striped Long Sleeve Bodycon Mini Dress] :: Hat [Jcrew] :: Shoes [Greece Booties/Similar here] :: Accessory [The Loft/Similar here]
Stay tune for the next outfit review and pairing!
Thanks so much for reading!