Hi Everyone,
We are so excited that we were able to take some time out of Laura Bilotta's busy schedule for a short interview, she is the founder of Single In the City.
Make sure you read to the end of the post for the GIVEAWAY!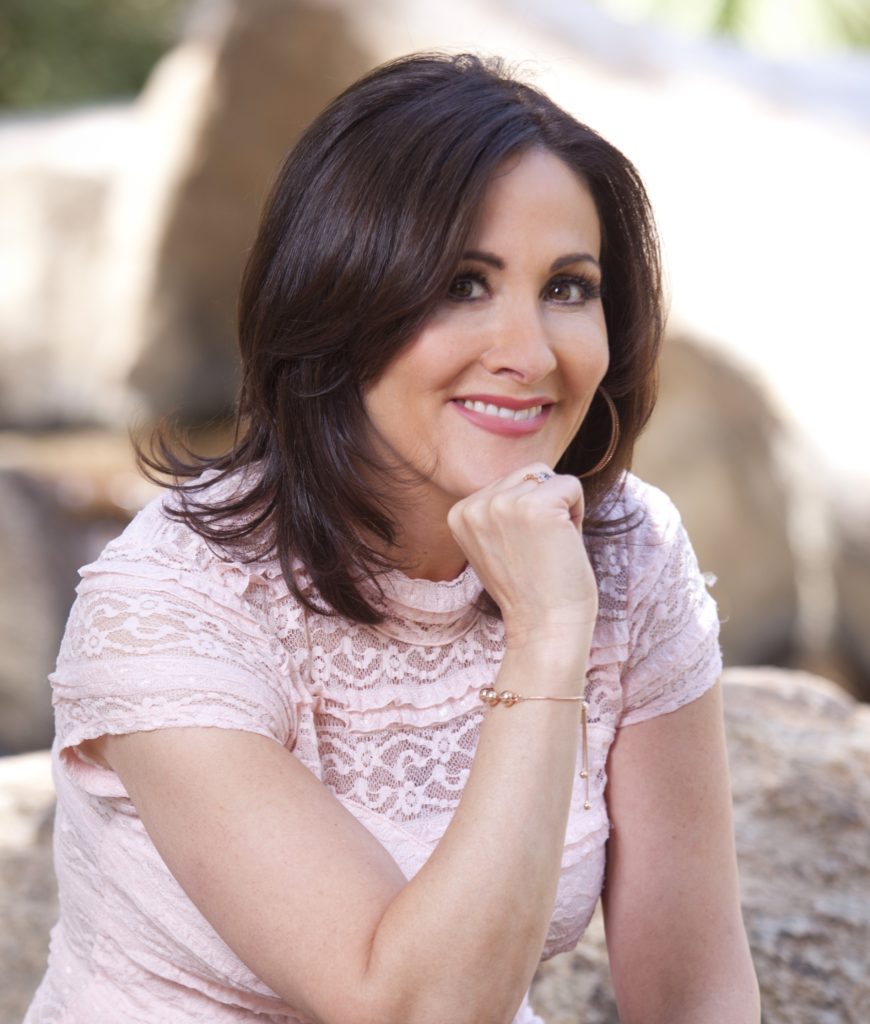 P&P: Can you tell us a little about you?
LB: I founded Single in the City 15 years ago.  As a dating coach and matchmaker, I help people achieve "Date Ready" status. I am passionate about helping my clients be more successful at dating and ultimately finding love. I'd really describe myself as a person with a versatile skill-set, a lot of integrity and a willingness to go the extra mile to satisfy a client. 
I'm generally a happy person and  lover of life. Most people will tell you that they don't watch T.V. but I do, its my way of relaxing; I enjoy watching reality shows on dating, documentaries, a great comedy and good drama. I love anything to do with the outdoors especially being in my pool. On a Saturday night you may find me enjoying some fine wine and reminiscing with some close friends. I take every opportunity to laugh, as long as it's not at someone's expense, and I especially love animals. I have a very spoiled dog named Max who can attest to that.  But you'll have to give him a cookie – he doesn't do anything without a treat.
I'm a pretty good cook, particularly Italian cuisine. I have a nurturing side and love to help people whenever I can, it comes naturally because I am genuinely interested in people's lives. 
I'm a go-getter, an optimist and a committed entrepreneur. But I also love my down days, the don't-get-out-of-my-pyjamas down days, those days are awesome!
P&P: We love the concept of Single In the City and currently is a frontrunner in the matchmaking and speed dating industry. Did you know it was be so successful when you started Single In the city?
LB: Yes, I did, intuitively. I was single and in my early thirties when I was thinking about just how difficult it was to meet people, I started getting tired of the bar scene and just knew there had to be a better way.  So I figured I'd do it myself, I wanted to create a space for single people to meet others face to face and in a safe environment. That's how Single in the City was born.
I am very determined, once I set my mind on something I am unstoppable, success was the only option, it didn't even occur to me that it wouldn't work.
P&P: We are so excited you are releasing the highly anticipated debut novel; Single in the City: From Hookups & Heartbreaks to Love & Lifemates, Tales & Tips to Attract Your Perfect Match, can you tell us a little bit about the book?
LB: Well, there's so much to tell. I firmly believe that choosing a life partner is the single most important decision a person can ever make in their life; it's also where singles are most vulnerable. In a world where dating is dictated by algorithms and predetermined categories, I offer 15 years of expertise and personal guidance to help singles navigate the complicated dating landscape in their search for "the one."
My book addresses all of the new rules, including better ways of communicating with a potential future partner, and the importance of being flexible with one's list of partner requirements and preferences.
I use personal stories, real-world examples and anecdotes, the goal is to help the single man or woman find out more about who they are, and why they attract the people they do.  If you haven't figured yourself out, then it's really difficult to figure out who is right for you
I also help you figure out your temperament, your love language and other things that make you special. I specifically encourage you to work on the areas you tend to hide from others. When you do the work, you'll be a more complete and confident person. Self-confidence is very sexy. It's also a major strength in successful relationships.
There is so much more, you'll have to read the book!
P&P: We can't wait to join you in celebrating the VIP Book Launch on Thursday, February 2 from 7-10:30pm at the beautiful Acqua Dolce Resto Venue on the Exhibition Grounds! Should I dress to impress?
LB: Yes dress to impress, but you don't have to over do it. The evening is definitely VIP. with A celebrity limousine picking people up at the ex go station and driving them over to the venue, DJ Xitment will be spinning, electronic Violinist Elena will be performing, I have a photo booth provided by Mango Tree Studios, it's going to be a lot of fun.
I will be visiting Donato Salon & Spa in Mississauga to have my hair and make-up done for the special night. We'll have really great swag bags to give to those who purchase the book. I'm so grateful to Donato Salon & Spa, they are the major sponsors.  We also have goodies from Lorelyn's Gourmet Deserts, Sweets Canada, PinkCherry,Dspa, Beauty Bar Clinic, ILashBeauty and Vanity Kiss Cosmetics.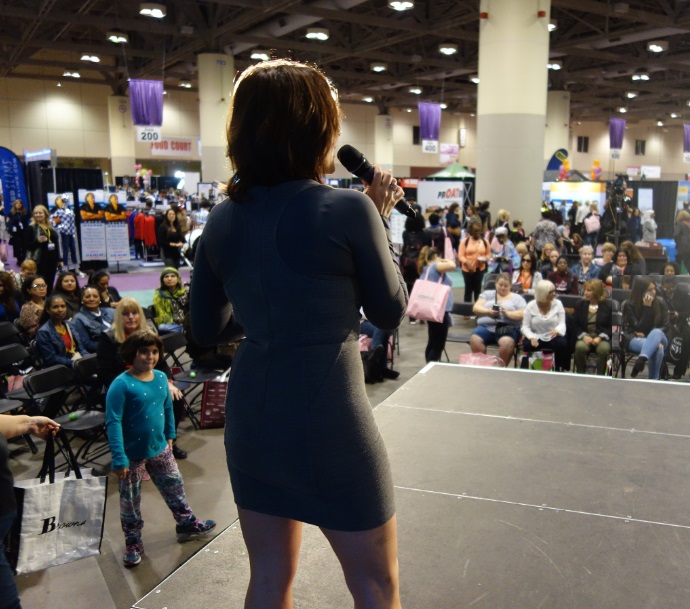 P&P: It takes hard work and sleepless nights to launch your own brand and business, where do you find the drive and motivation to keep going?
LB: For most of us success doesn't happen overnight. It takes time to go from concept to hopeful entrepreneur to established entity. Along the way there are bumpy roads where many lessons are learned.
My journey as founder of an event & matchmaking based dating company began in 2002. I remember how exciting it was when SITC was merely a concept. I remember launching, thinking 'the sky's the limit.' It was intoxicating, but it was 15 hour days, I'm not going to lie, it was hard work.
When the company began realizing success the incredible rewards for all the hard work I had put into realizing my dream was more than worth it.  Best of all, I accomplished my goal; to create a space where people could connect with each other and form lasting romantic relationships. How great is that?
Anyone who has owned their own business for as long as I have – fifteen years, will tell you that they've learned quite a bit over that time. I'm no different. Every little success provides motivation and reassurance. Conversely, each little failure is a notice to adapt, evolve, and improve.
As an entrepreneur I've made countless mistakes but I've learned from most of them. People look at me and wonder how I do it, overcome one disappointment after another. I've gone through some pretty tough times but I have faith, and that has kept me going, that is what prevented me from throwing in the towel.
To expect a perfectly smooth ride to achieving your goal is simply not reasonable. The world doesn't work like that, unfortunately. Why drive yourself crazy expecting perfection? It doesn't exist. Obstacles are the test that will make you feel worthy and proud once you overcome them. So don't ever quit. Be resilient!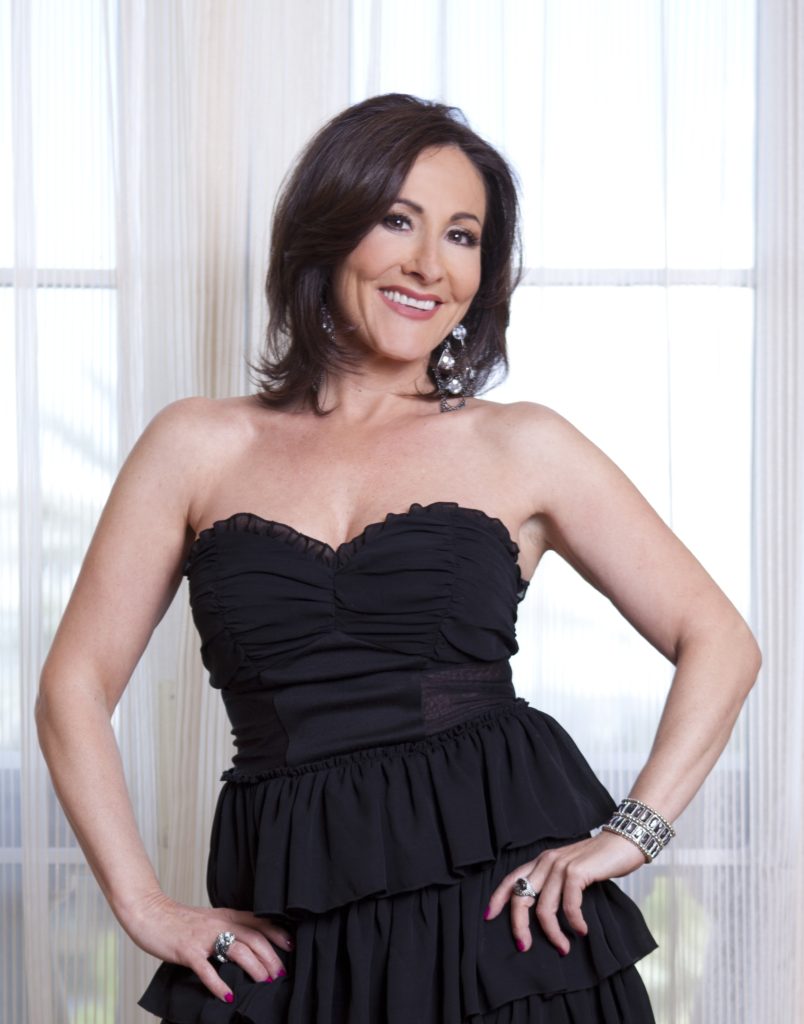 P&P: What's a "day-in-a-life" for you? Being an Author, TV Host, Dating Coach, Matchmaker and Founder of successful dating website Single in the City dot ca. How do you find time for yourself?
LB: Well to be honest, currently I don't have a lot of time for myself. I combine tasks, like staying in shape by hiking the trails while walking my dog at the same time.  I love making dinner and really like eating it. I do make time to get my nails and toes done, and I throw a bit of shopping in there wherever I can.  Summer time slows down a little bit more for me and that's when I can enjoy some time sitting by my pool
P&P: Any exciting news you would like to share for 2017?
LB: My book pretty much is my exciting news! These days that's my focus.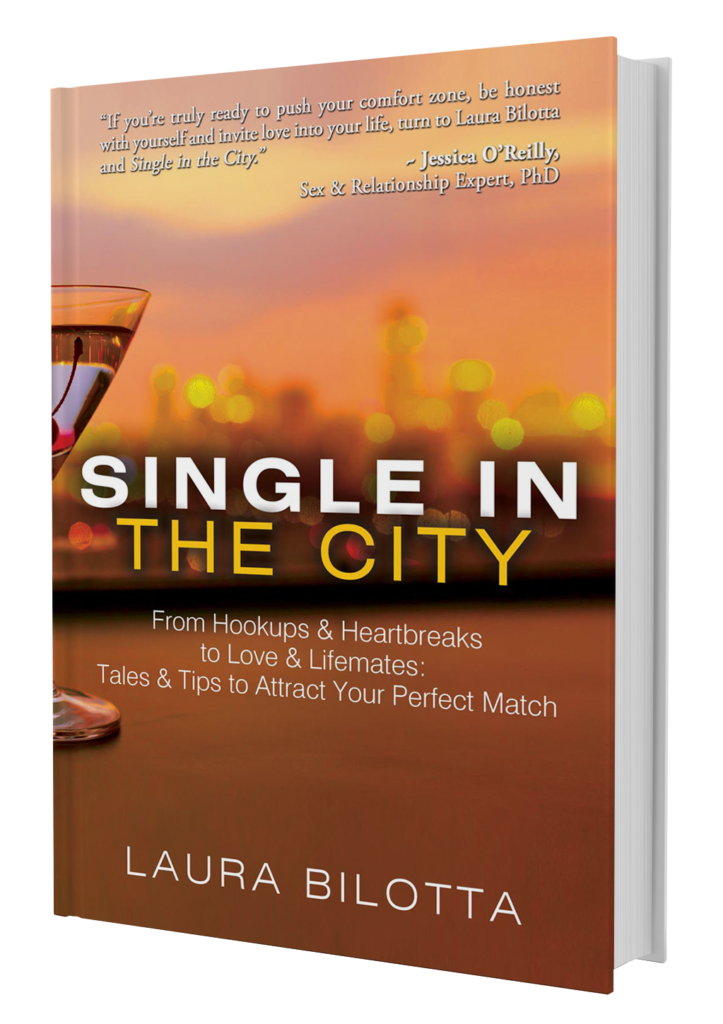 Quick Three – Fun facts about you!



How would you describe your personal style?
Casual lounge wear when working from home, business casual when I'm out meeting my clients. Trendy but sexy conservative when I'm out on the town. I make sure to update my wardrobe four time a year with the changing seasons.

Share with us your favourite clothing/shoes/accessories brands, places to shop
I don't particularly stick to certain brands; I wear whatever fits and looks good on me. I also believe that you don't have to spend a fortune to look good. Here are some brands that I like:
Clothing: Marciano, Michael Kors, LuLuLemon, True Religion, Calvin Klein, Esprit, Guess, Diesel, BCBG, Zara & whatever looks good on me!
Shoes: Guess, Nike for sportwear, UGG, Franco Sarto
Places to shop: Guess/Marciano Warehouse Sale, Mendocino, Michael Kors, Winners, specialty shops.
What is your makeup routine like?

I don't really have a make up routine unless I'm going out on the town. But  I do take care of my skin religiously. I use a skin line called First Aid Beauty. I'm pretty much the girl next door type, very low maintenance and not afraid to walk out the door bare faced.
My face regimin consists First Aid Beauty Facial Radiance Pads, Ultra Repair Cream and Ultra Repair Serum. This product is available at Sephora.
 ****
GIVEAWAY!!
We are so excited we are hosting another giveaway! You can win a pair of tickets to her most anticipated book launch! https://singleinthecity.ca/events/book-launch-party-single-in-the-city-by-laura-bilotta/
Date/Time
Date(s) – 02/02/2017
7:00 pm – 10:30 pm
Location
Acqua Dolce Resto Venue
Categories
Age 25+
INCLUSIONS
Mix and Mingle with some amazing singles at this VIP Event
Appetizers
DJ & Electronic Violinist as Entertainment
Photo Booth by Mango Tree Studios
Complimentary Limo for guests arriving at the Go Train starting at 7pm
Copy of Laura's Book
Swag Bag
Cash Bar
RULES
Comment below why you want to attend the event
Like Laura's Facebook or follow her on twitter 
That's it!
Contest ends January 31, 2017. GOOD LUCK! 
Thanks so much for reading,