Hi Everyone,
Happy Friday! Over the seasons, I've been loving lace, well – that's a lie. I've always had this obsession over lace. There's something about how elegant a lace dress is. I would much rather having a lace dress than a black dress. I love interesting pieces. Here are few of my dresses that I've picked up over the holidays! You can always pair any of these outfits with any piece of statement getnamenecklace birthstone rings. 
JCREW Lace Dress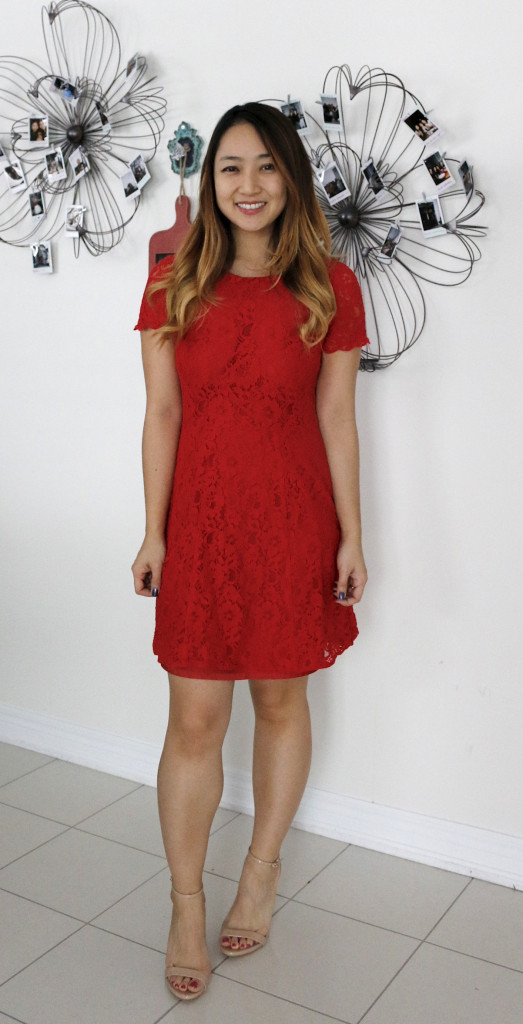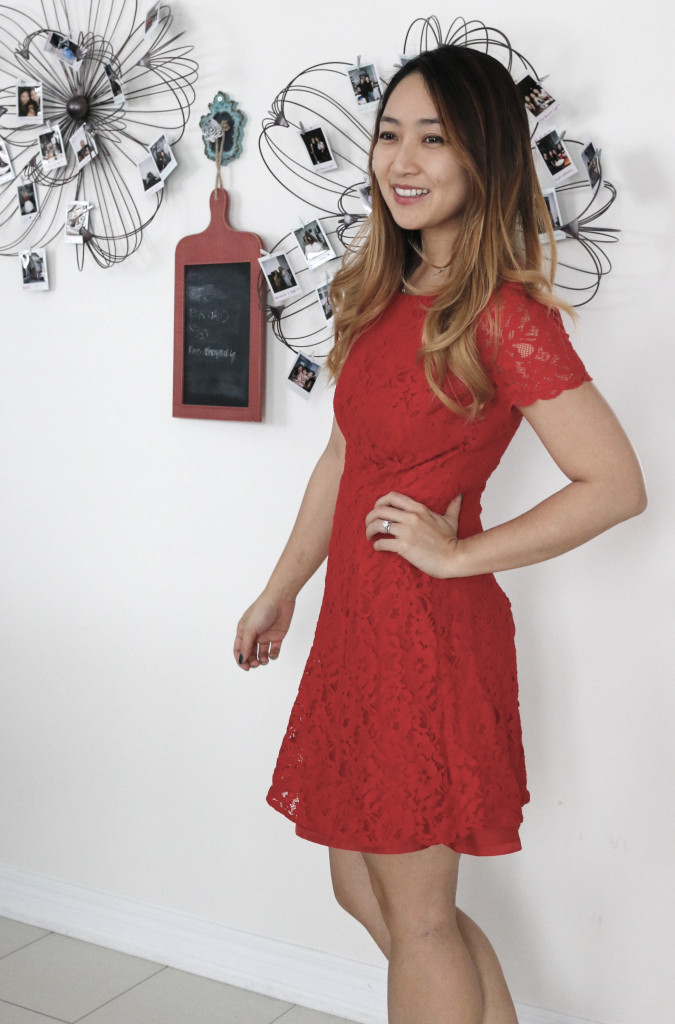 This dress is from JCREW factory. I bought this when it was on sale. I got it for only $30 dollars. The dress it self is a bit bright, I wish the red was a little darker, but I couldn't give up a dress for just $30 dollars! The lace actually shrunk after just one wash, I was a little disappointed. But I guess I can't complain since the price was pretty cheap. The lace itself shrunk so the inner layer started to show. The dress itself was very comfortable, although I'm not sure how long this dress will last since it already shrunk! For the price. it was still worth it for the one evening dinner date night you've planning for.
Juicy Couture Romper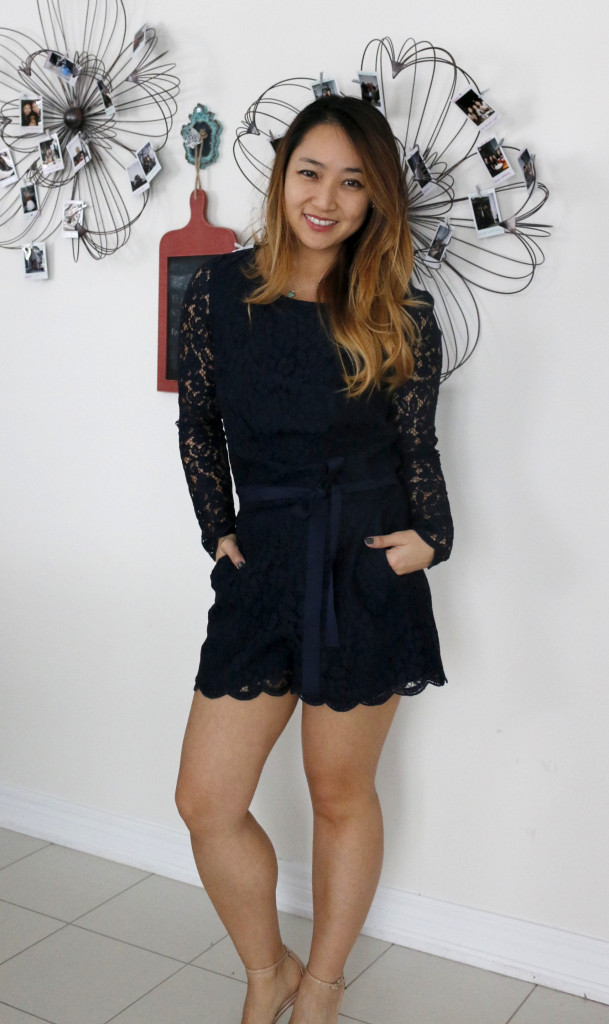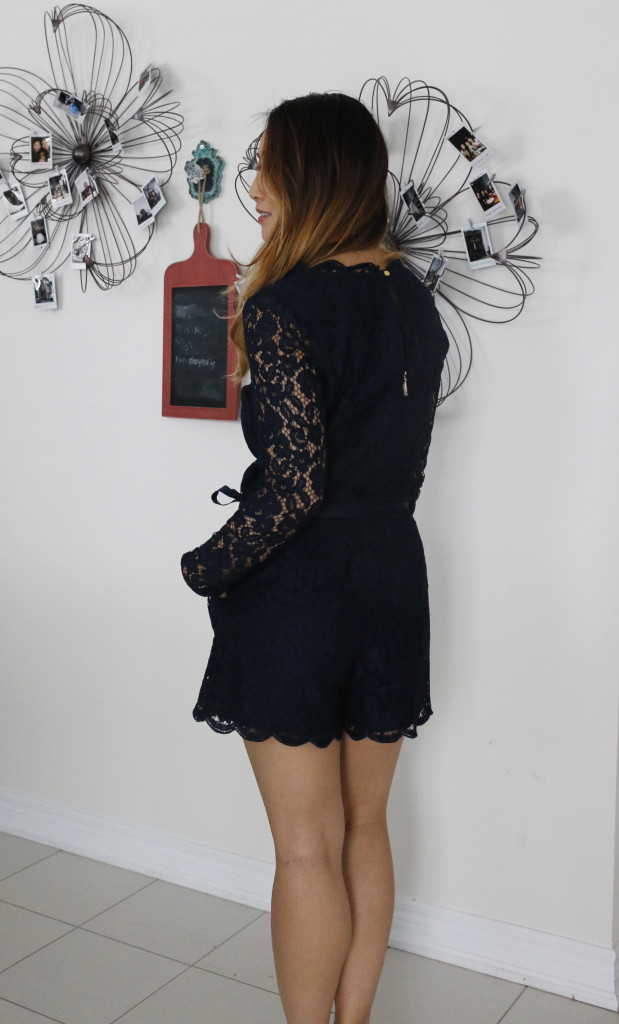 When I first laid eyes on this cute little romper I just knew I had to get this! I've never owned a romper before so I didn't think it would bother much getting naked in the washroom, but I foolishly forgotten this romper has a very annoying button at the back of the dress which takes a good 2 minutes to button it. So every time I go to the bathroom I'm legit struggling to take off this romper then I struggle again to put this romper back on. The romper is made with good quality lace. It has not shrunk and it still looks like new after multiple of washes. I love the detailing of the ribbon belt makes it so very elegant. I also love the fact that this romper looks more like a skirt then shorts. Oh! I forgot to mention that I bought this romper from Winners! What a great find right?
DVF Lace Dress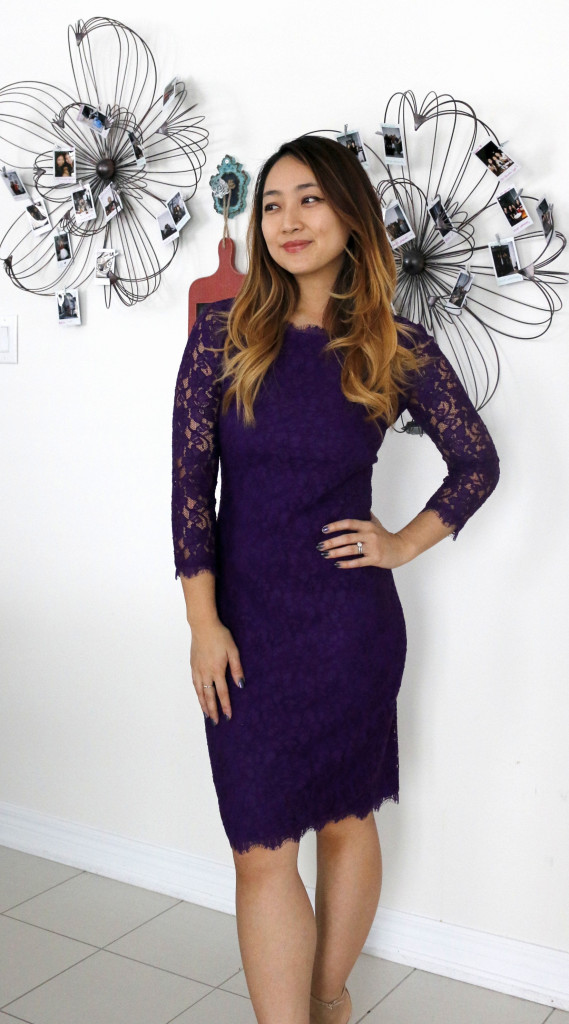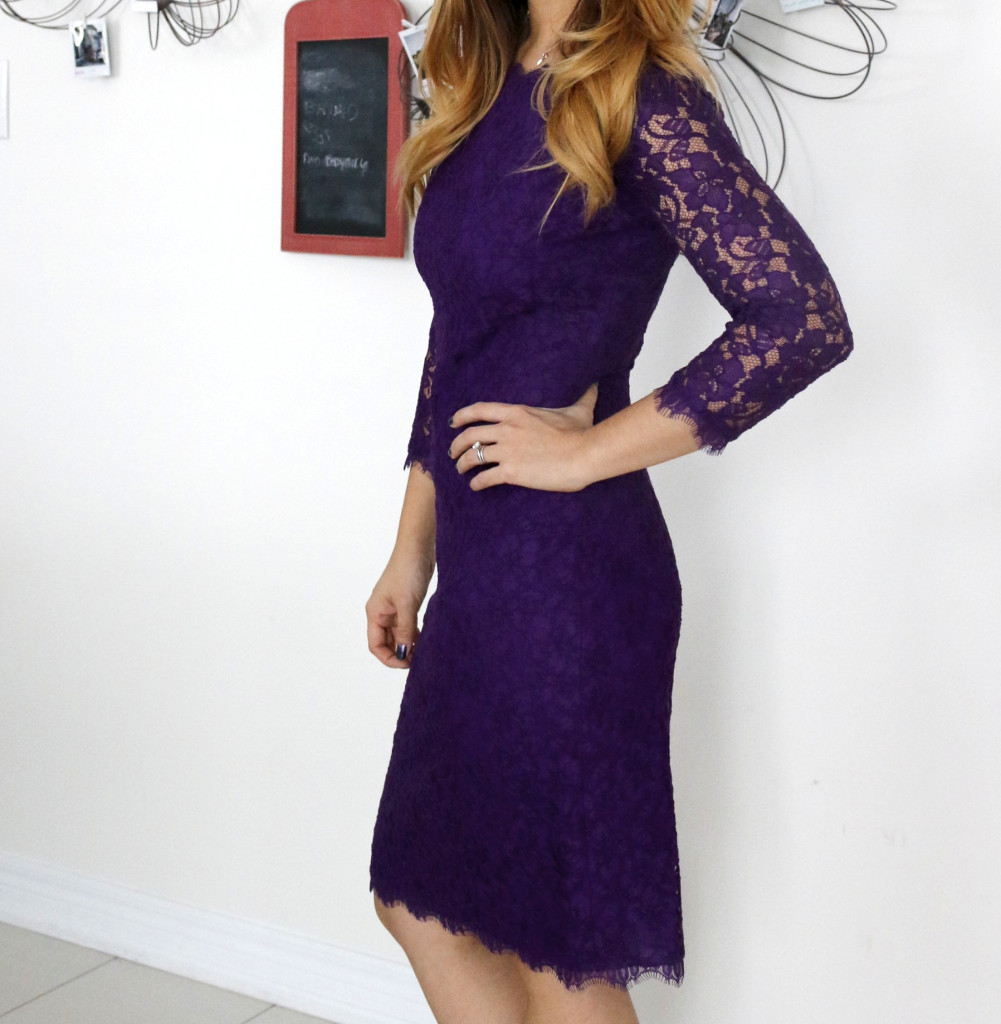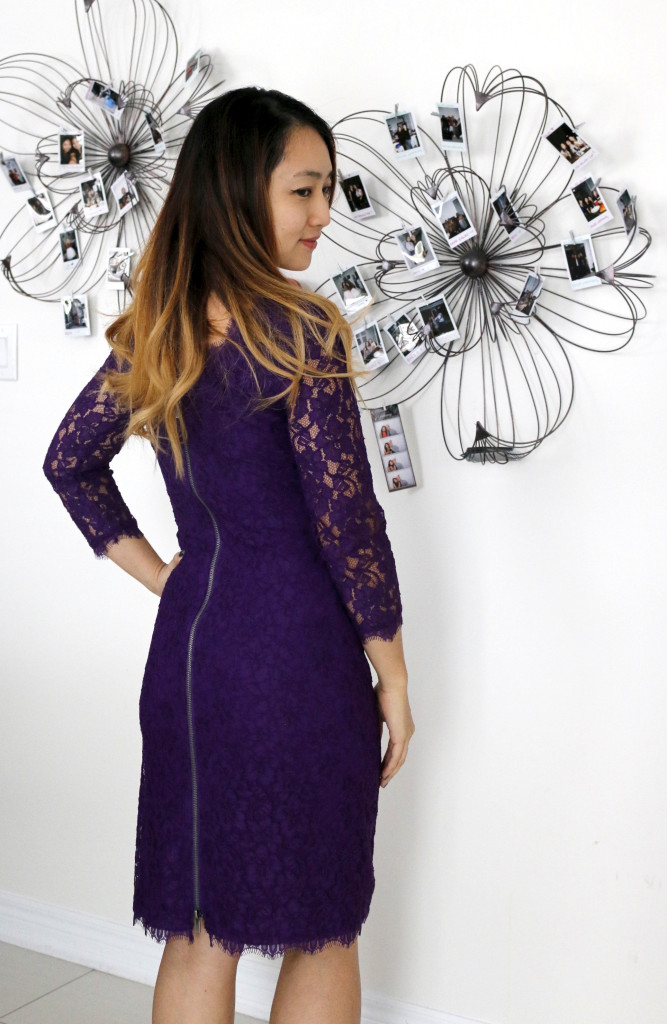 I've been eyeing this dress for a good 3 years now. I wanted this dress for my engagement party back in 2012. This dress was $600 retail price. I wasn't going to splurge that kind of money on a dress, so I never end up buying the dress. I guess after 3 years, this dress FINALLY went on sale. Dress was on sale for $220. *yessss* I can hear my insides screaming. Grabbed off the rack and headed to the register. I love the color, I love the cut, I love the material. This lace dress is very soft unlike the other dresses I've bought. I would assume so, since the retail price is 6 times the price!
Club Monaco, Ann Taylor, Forever New
I adore club Monaco, only I find them a bit over priced for their clothing. Even when they are on sale, they are still pretty pricey.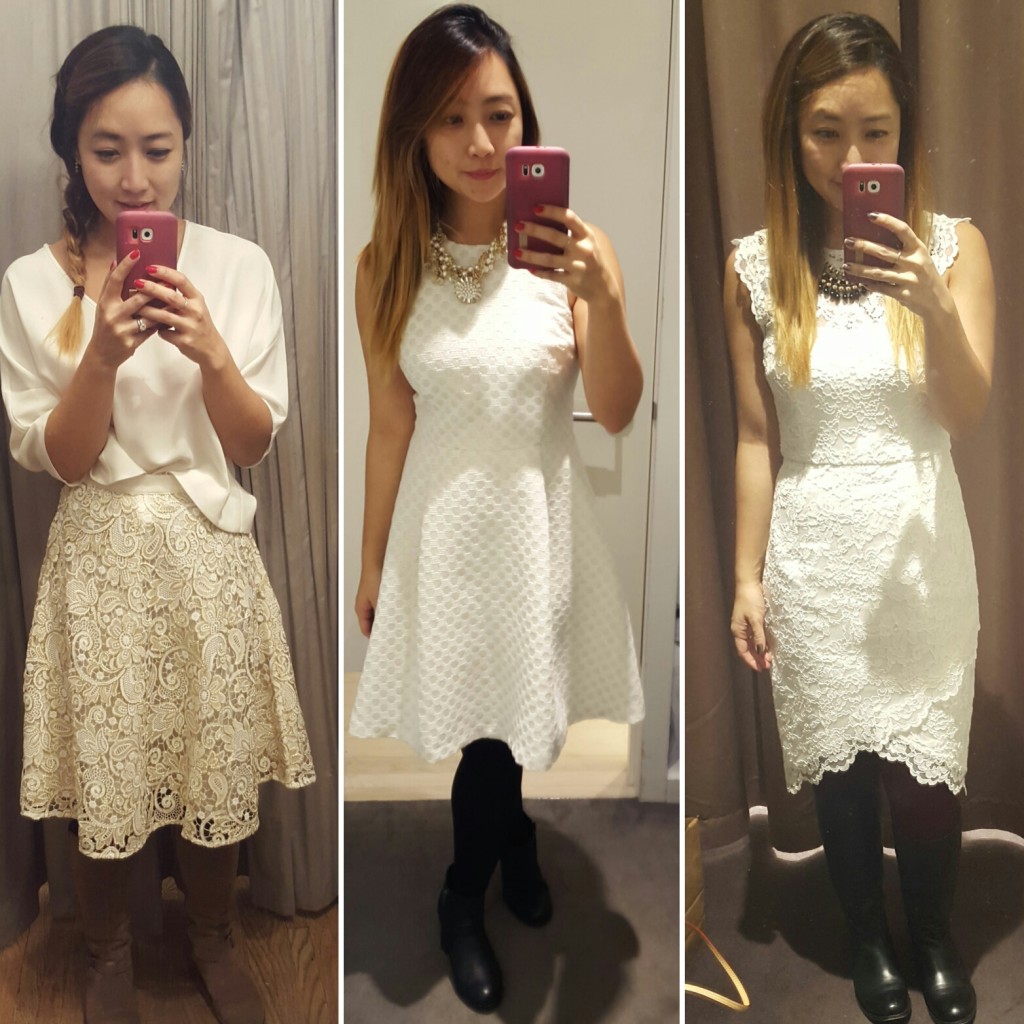 From left to right. Club Monaco skirt was way too expensive (even when it was on sale) $170 + tax. The material is nice, it fit me perfectly. But I decided to return the skirt since I don't have any occasion to wear it to.
Ann taylor dress was a very classic cut, beautiful A-Line. You add a statement necklace and you can wear this dress from morning to night. The necklace is from Ann Taylor, it just the right amount of bling! This dress was on "sale" for $130. It was actually the last size! It's hard to find my size now.
Have you guys been to Forever New? Kendall and Kylie were in Australia to launch Kendall + Kylie, their 19-piece capsule collection for Forever New, last week, which features mini skirts, cut-outs and crop tops, in leather, white and their signature hue, black. I love how it looks on me, but I did find the chest area too tight. I tend to have a bigger chest and smaller waist, so when the top doesn't have any give. I suffer from breathing. But overall, I love the look, the back of the dress is a bit longer than the front. Everything about this dress is very unique. Again, you would need to add statement necklace where you can dress up and down. The dress was regular price at $100. Not bad for a full lace dress!
Ted Baker, H&M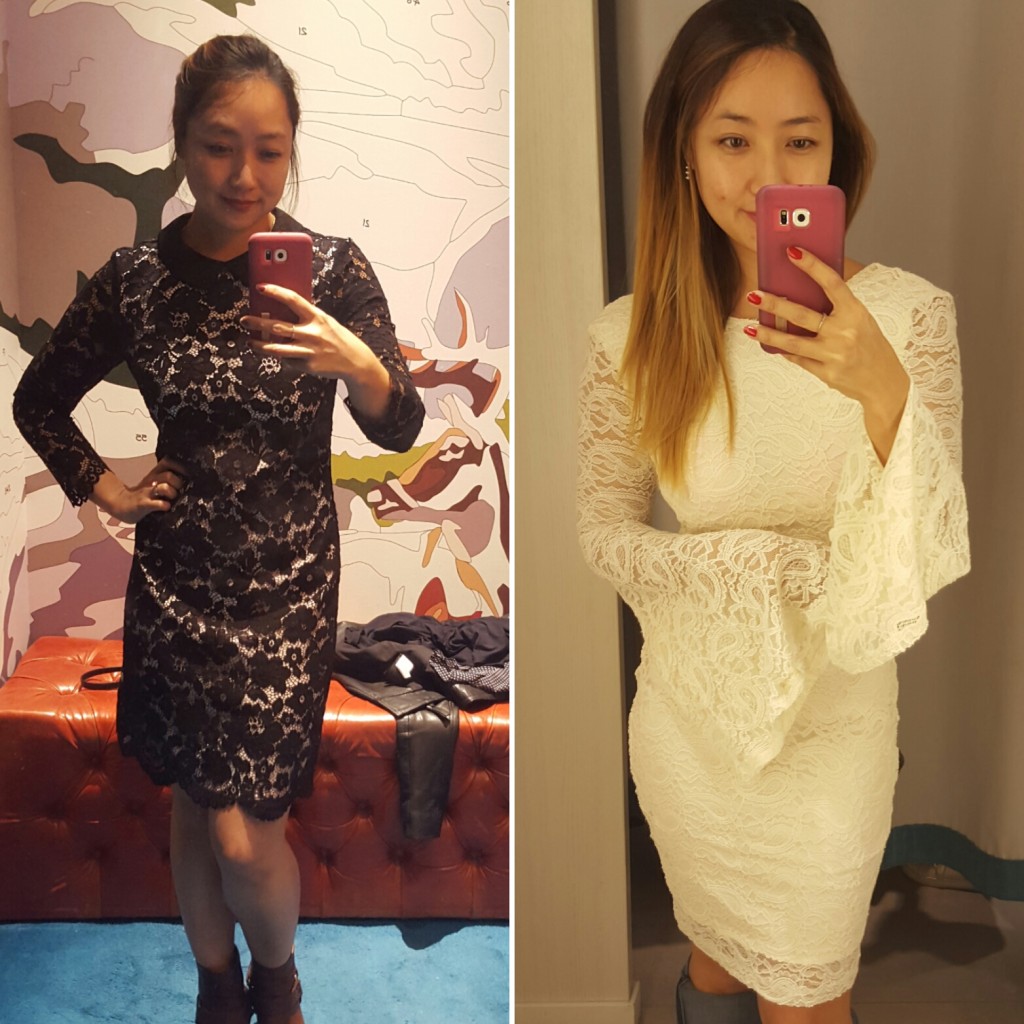 The left picture is from Ted Baker, I love ted baker dresses, but for some reason, they never fit me properly. Either it's too tight, too small, too long or too short. I didn't like how this black lace dress fits me. It made my top upper half really bulky – I'm also not a fan of the peter pan collar. It was not a very flattering look on me. The right is H&M, and yes for only $16 I will buy this dress. I might end up cutting off the bell sleeves because it could get really annoying. The back is an open lower back, I love the fit!
JCREW -Sold out [similar] Size [00]
Juicy Couture – Sold out  [similar] Size [0]
DVF [link] Size [0]
Club Monaco [link] Size [0]
Ann Taylor – Sold out [similar] Size [0]
Forever New – Sold out [similar] Size [0]
Ted Baker [link] Size [0]
H&M – Sold out[Similar] Size [s]
Thank so much for reading!