Hi Everyone,
Summer is officially over. Brrrrr! It's getting cold fast! I was loving the heatwave just a week ago. I can't believe it's so cold now. Oh Toronto!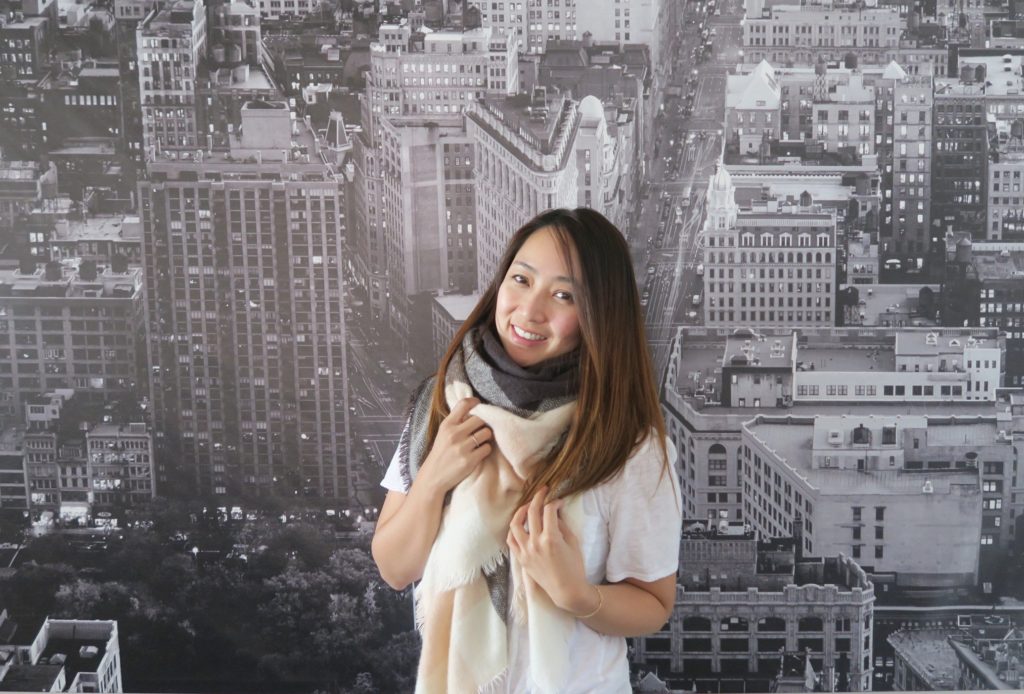 This Pink Chic Fringed Edge Pattern Scarf  is from Rosegal. I was surprised how big and soft this scarf is! It's perfect for weather like this! You don't want to wear anything thick yet, or if you are like me (hates layering) you I want to do is throw on a scarf so I won't freeze to death.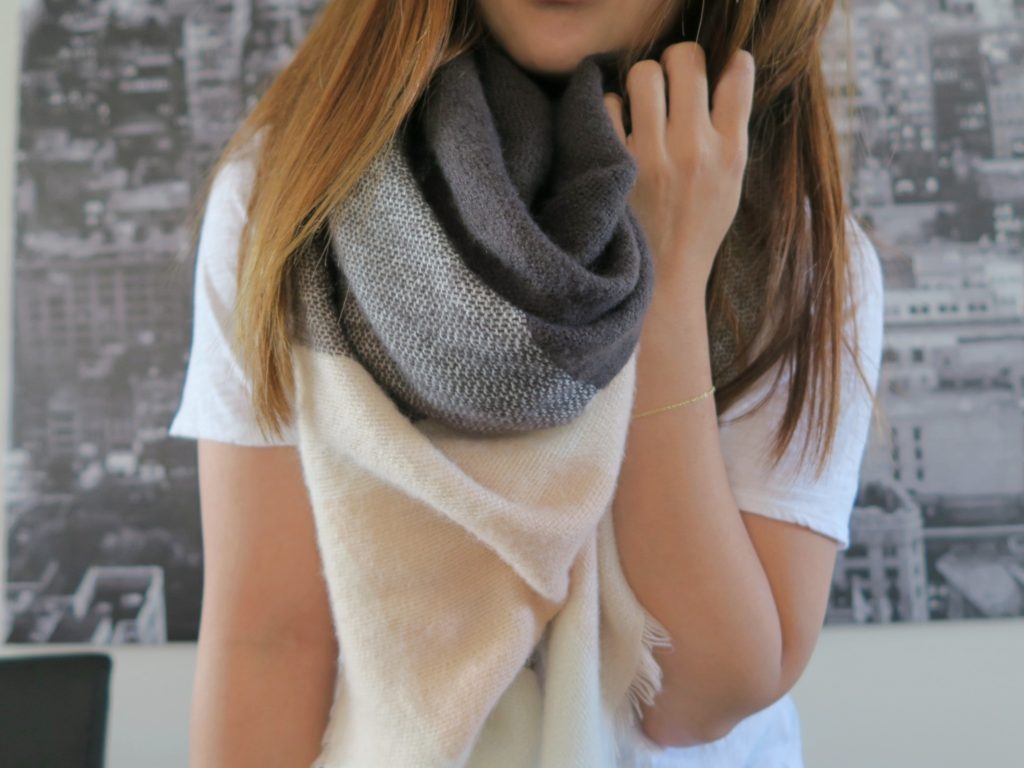 And if you not a scarf type of person, I would just wear a giant sweater. This  White Fawn Print Sweatshirt off the shoulder sweater is sooooo comfortable.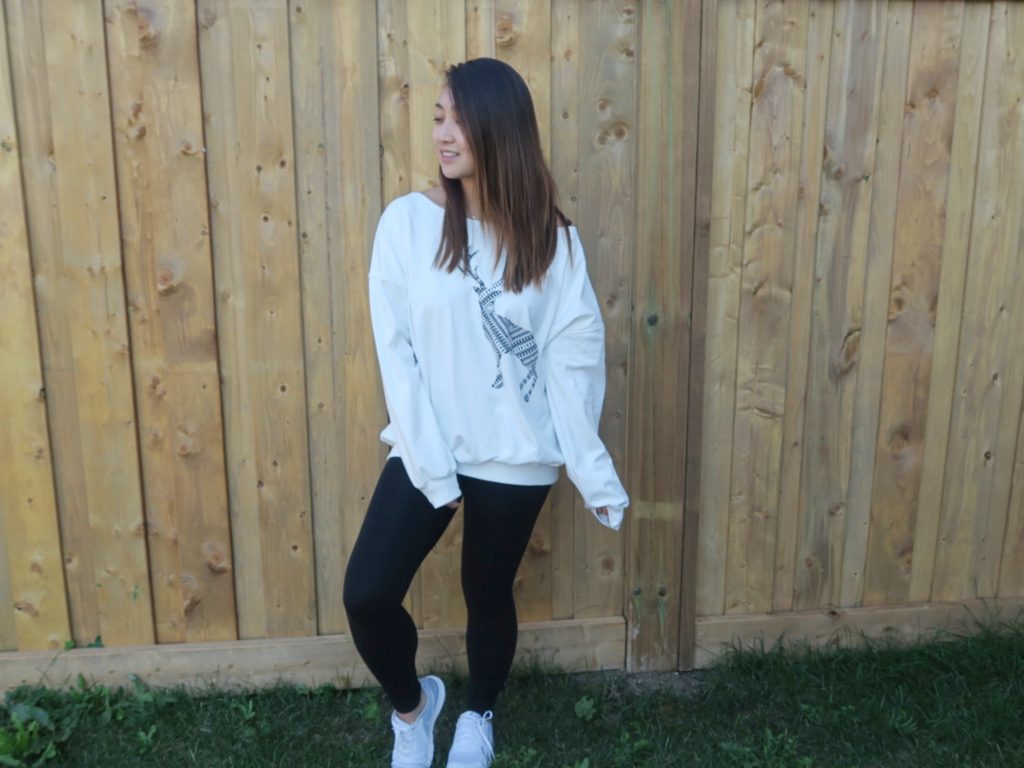 For those lazy days, I paired it with my leggings and my Nike running shoes.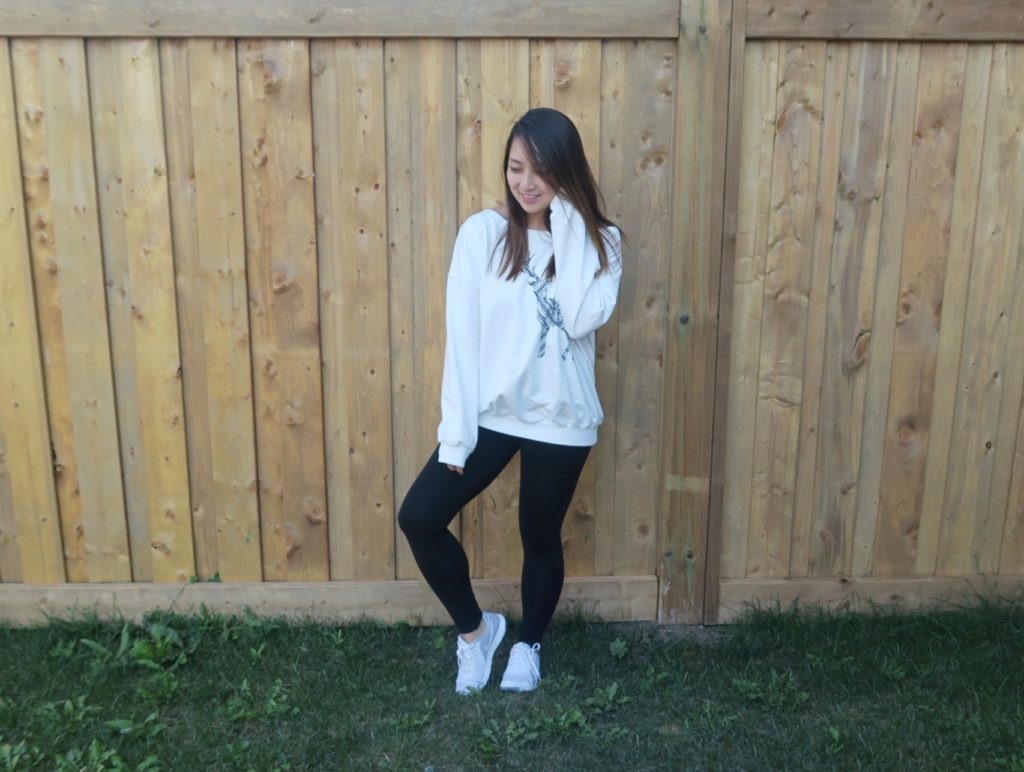 Happy Fall everyone!