Hi Everyone,
I've been pretty much shopped this whole month. I usually shop twice a year (like major shopping) season ends and Christmas. Pretty much EVERYTHING is on sale and I can't seem to stop myself from shopping.
I'll break this up in different posts since there are some favourite brands I usually shop at. Aritiza shouldn't come as a surprise to some of you, my entire closet is from here – but I'm actually not tier 1. hahah YES they have tiers depending how much you spend in Aritiza!
Here's a little scoop on Aritzia clientele tiers 2019: 
I also recently found out from a friend that there are more tiers than just Tier 1 and 2 now. I don't know the exact numbers you have to spend but here's what I noticed:
Friend 1 spends roughly $1500 a year – Gets invited 2 weeks to start shopping before it's open to public PLUS got a bluetooth speaker as gift!
Friend 2 spends roughly $500 a year – Gets invited 1 week prior to public sales. NO gifts
I didn't spend that much last year due to the move that tied up all my money. So I was at the rough $500 mark. I didn't get the gift but was still invited a week earlier! Last year I did got a gift (a tote bag) and got a personal call to go shopping at Aritiza. This year? I just got the email, hahha I wasn't worth the call.
So here are the items I bought.
SKIRT: Sunday Best –

Cadence Skirt

Embroidered A-line skirt REG: $78 – SALE $24.99
TOP: Wilfred

Sweater Tank

Knitted, button-front tank top: REG: $68 – SALE $52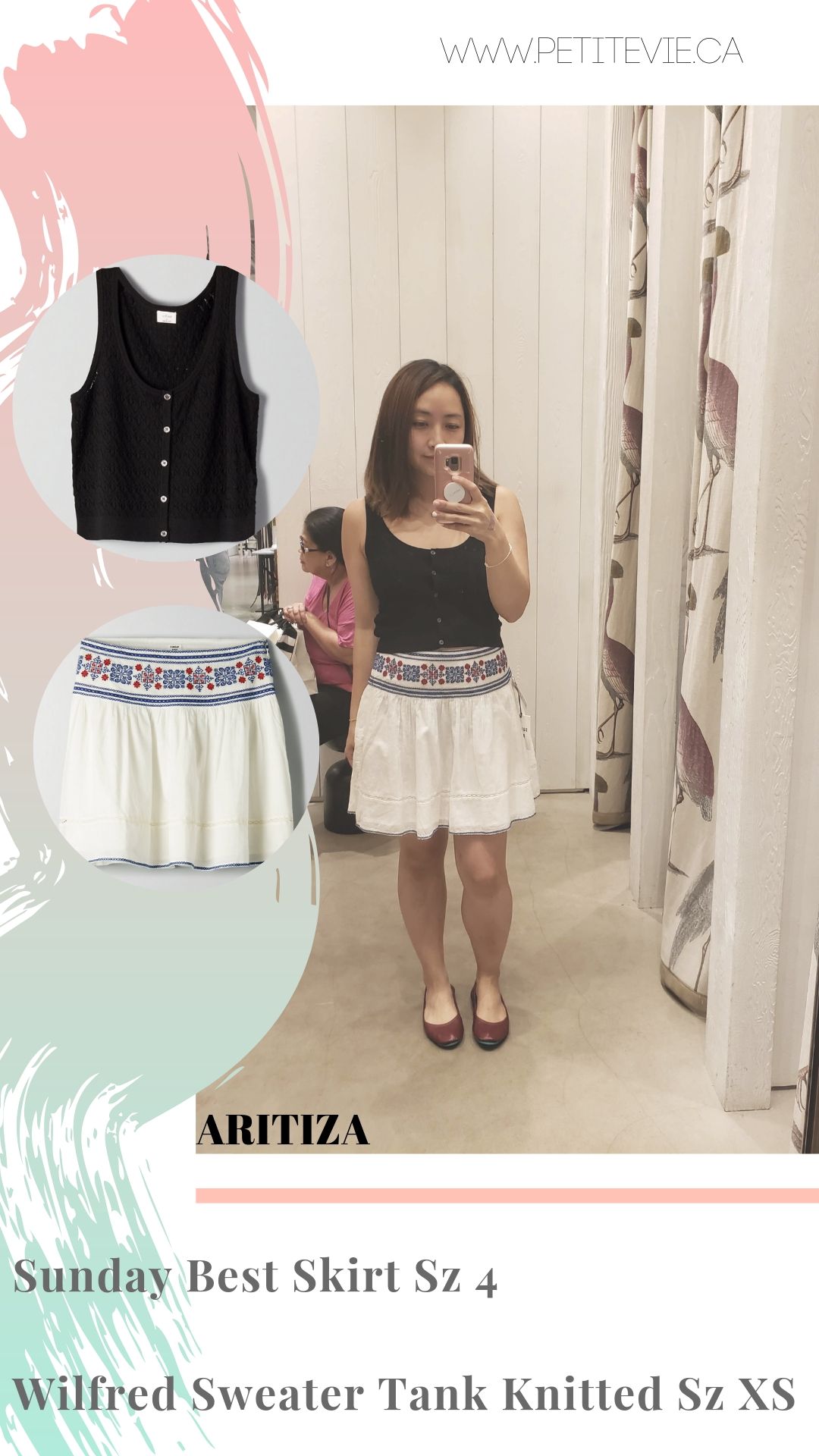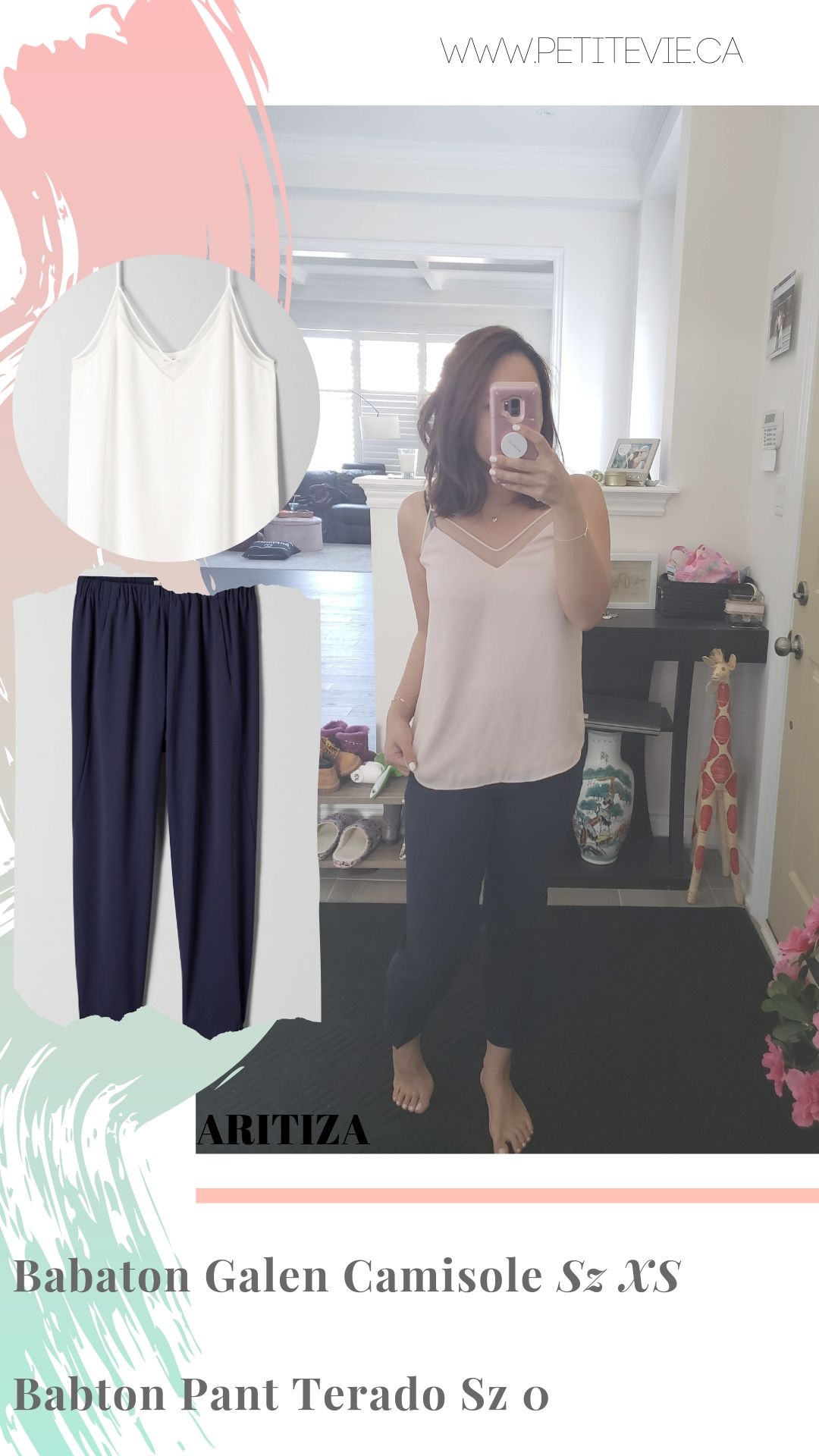 Sunday Best  Beatrice DressA-line mini dress with pockets Reg: $60, Sale $19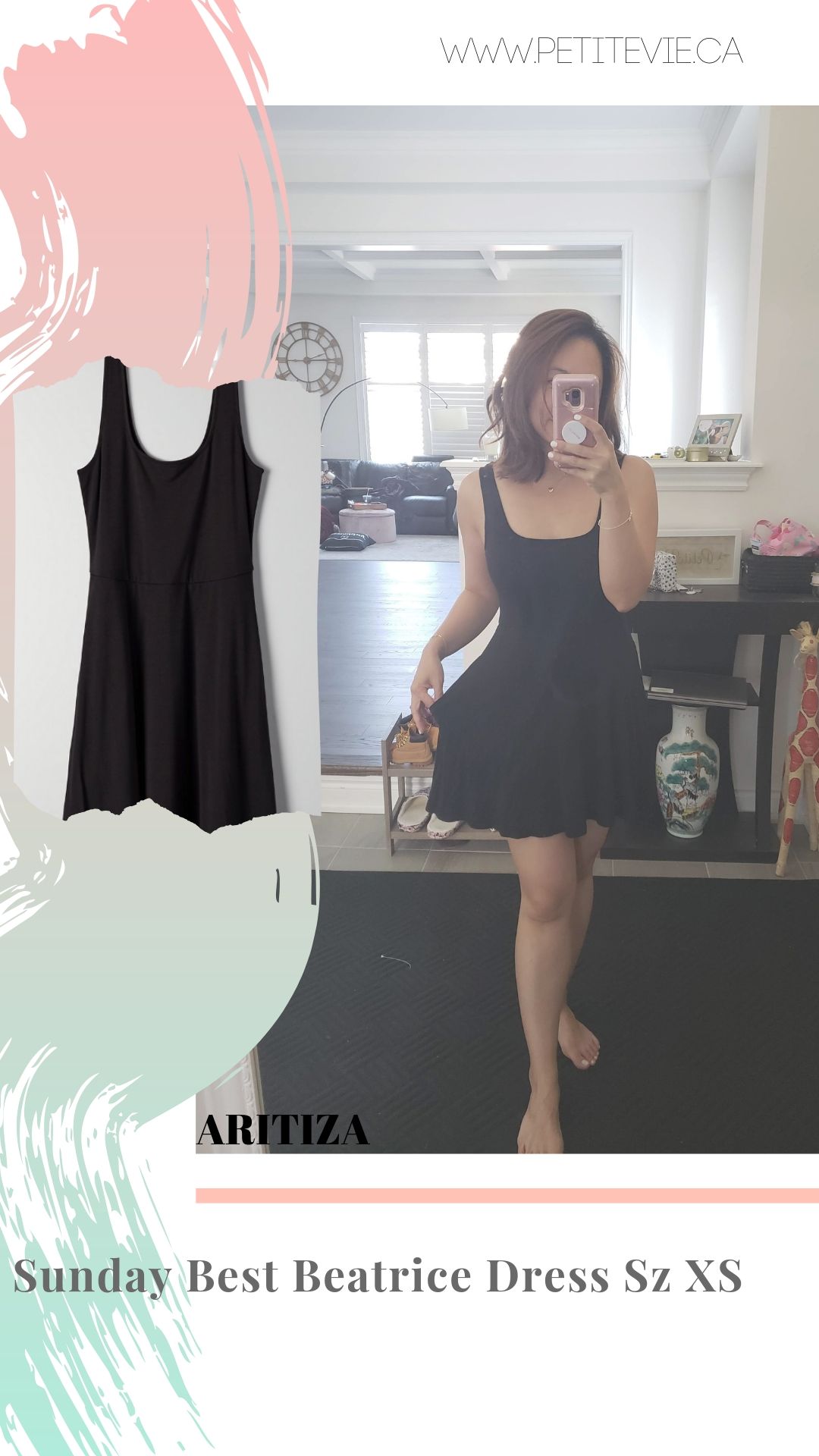 Wilfred

Rourke Sweater
Oversized knit cardigan [similar] The belong sweater is from Wilfred Free on sale for $38 – I got it in grey and black. It's now sold out!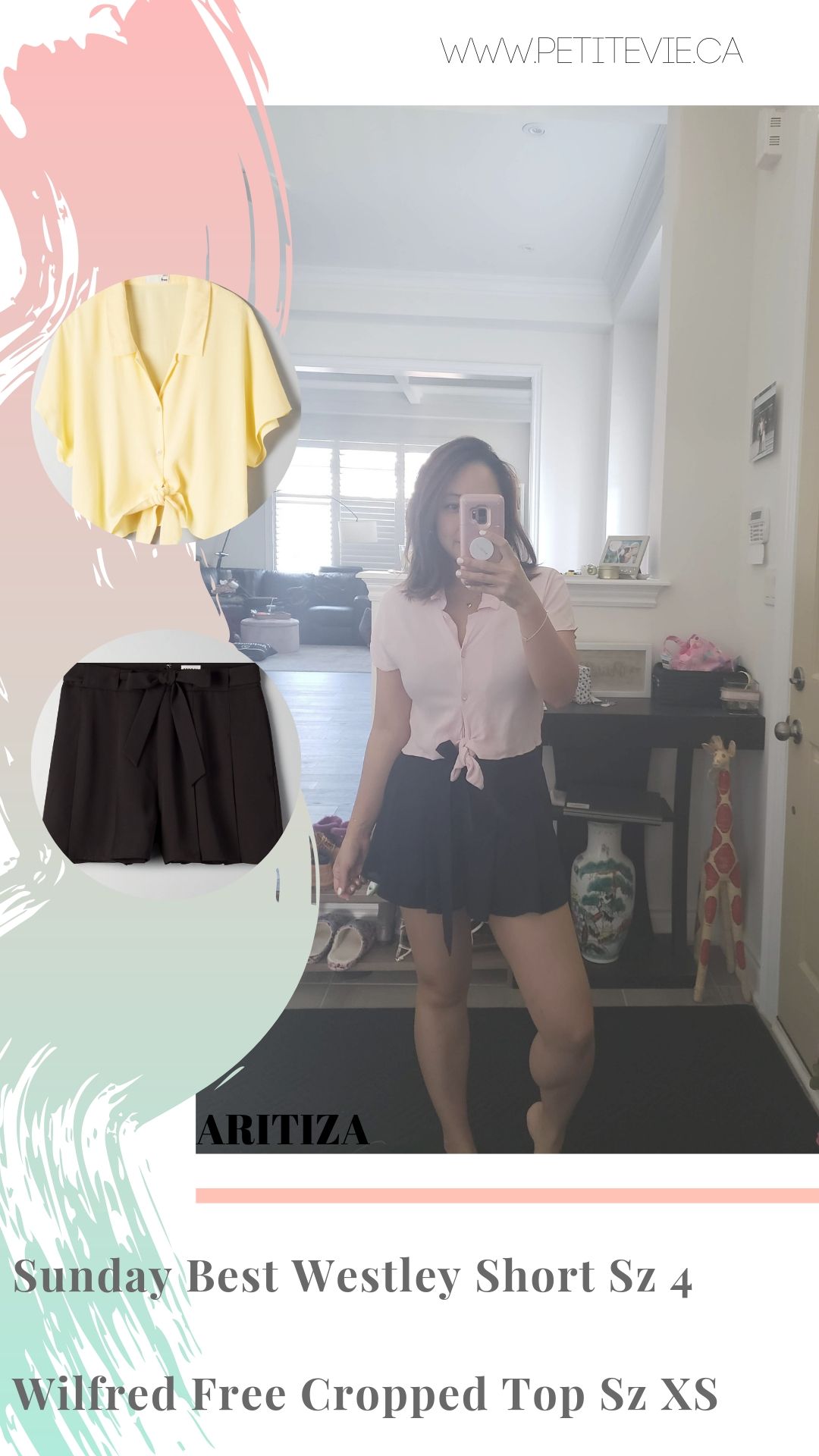 These are the items that I bought but returned. The fit/feel just wasn't right!
Here are some items that I bought a while ago but it's now on sale which I love!
The sale is still on – so make sure you grab yours before all the sizes/colors are gone!!
Happy Shopping!