Hi Everyone,
It's been almost 2 months since I got back from Vegas, I had so much fun at my friend's bachelorette party! And being a major OCD and planner that I am, I wanted to share with you the 4 day itinerary and some tips when planning on going to Vegas! I've actually been to vegas a total of five times. Don't ask why I keep going back!! I do love playing online gambling games at home. After the first time of coming to Vegas I went home and searched up for the best casino games, and I get such a buzz when I win every now and then and I think that's why I love it here so much. In a real casino with all my friends, it's quite surreal. Anyway…
Day 1- Arrive in Vegas
If you are flying from Canada like me, there's prob a time delay when you arrive, so take it easy! Because you will probably want to save your energy for the actual partying! Once we arrived, we got lunch – we decided to eat at Holstein's Shakes and Buns, it was actually recommended by some fellow in the elevator! As it turned out, it was really good! I still remember he was yelling as he was leaving "get the onion rings!!" and…… so we did! The hotel was beautiful and I'm so glad we got our room upgraded! We were originally thinking about an RV Rental Las Vegas but opted to stay in a hotel in the end. I think we made the right decision as our hotel's location was fantastic however I would LOVE to rent an RV and take it to somewhere like the Grand Canyons. How cool would that be!? I'll definitely have to speak to the girls about that idea for next time. Anyway, some tips –
Tip: If you want to upgrade your room…. slip a $20 to the concierge they will always upgrade the room for you!!
Tip: Go with girls, and you will always without fail get approached by night club promoters, they will give you free admission, and drinks! who wants to pay for drinks while you are there?
Tip: Same with pool parties – admissions are always free! Just make sure you are on their guest list! Some pool party includes drinks for girls, some don't. Just depends where you wanna go!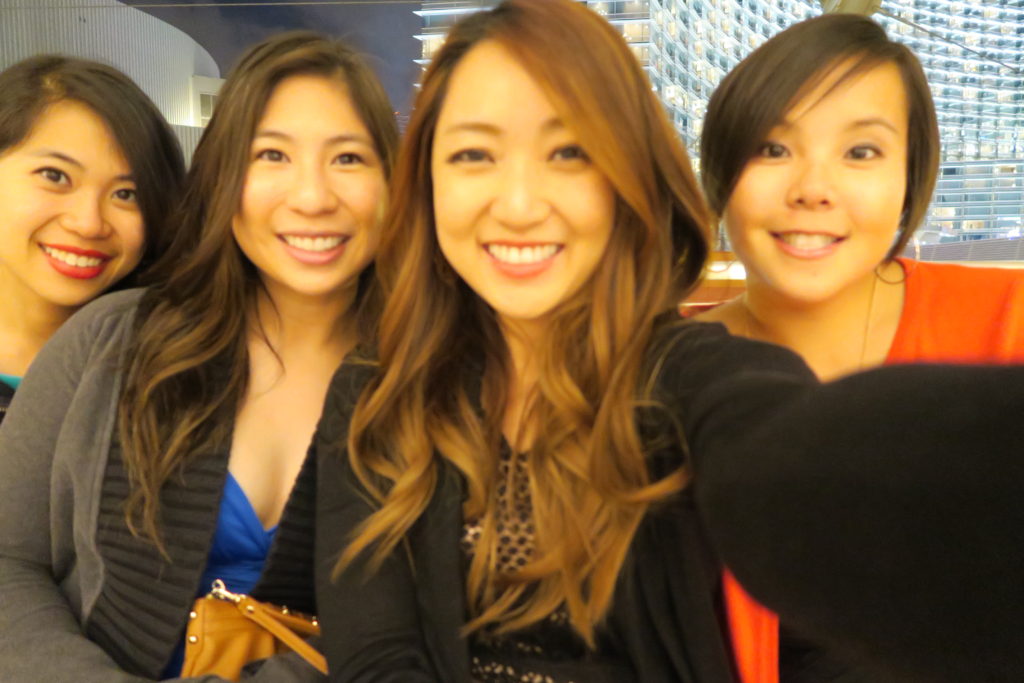 After our nap, we eventually got up, went to dinner and made it to the club!
We went to this restaurant at Mandarin Oriental, MOZen Bistro: a diverse menu that includes Japanese, Indian and Thai dishes. It had a really odd vibe going in because it wasn't grand like all the other hotels, there were no one there to greet us, we eventually made it to the 5th floor and sat down. The food was spectacular! We pretty much ordered 1 of everything from the menu.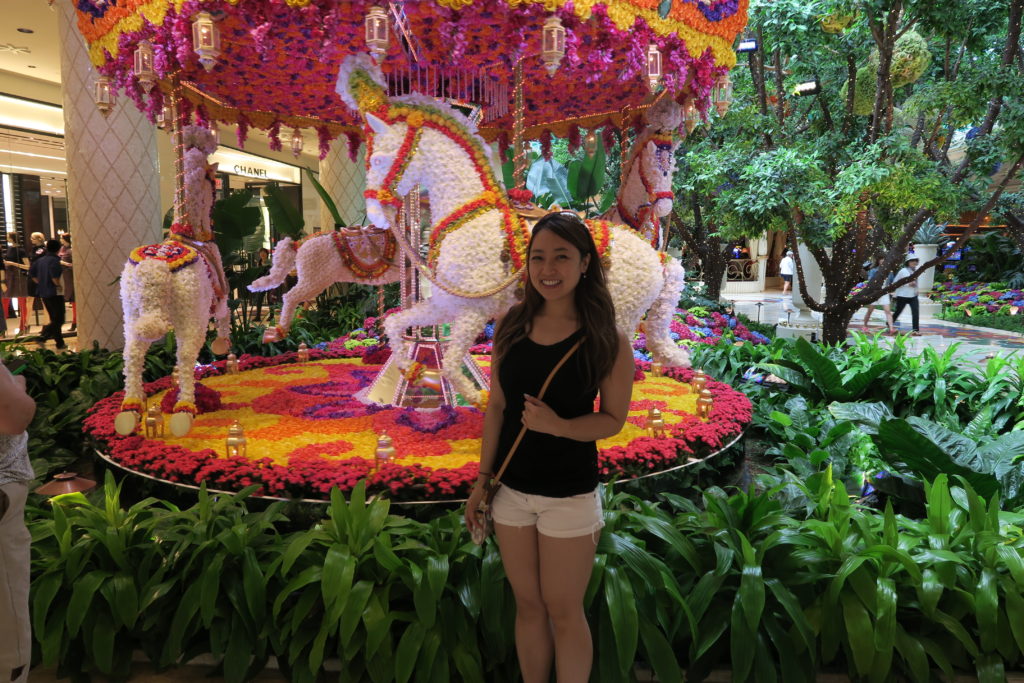 I've always heard good things about Marquee nightclub, so we decided to go! We were really really lucky because we got a booth!!! "FREE BOTTLE SERVICE ALL NIGHT WITH SEATS" My kind of party where I can sit and drink. We eventually got kicked out around 2am because some guys bought out the booth. But we were getting tired anyway! Time to head home! We didn't have any time to go to the casino so when we got back to the room, I did play a little lucky 7 video poker on my phone. There's no way you can come to Vegas and not gamble a little. Winning gives me a thrill. Playing from the comfort of my own bed was just a bonus. I won a little too so I put it towards my pool party drinks. Which reminds me, I must remember to ask "what is the best casino?" – there are so many different casinos we just did not know where to begin! Do you have any favorites? Maybe next time we will have to pay the most popular one a visit.
Day 2 – Pool Party & Chippendales
Tip: If the pool party doesn't offer free drinks, you may just want to pre-drink! Each drink will cost you roughly $22 USD
Tip: Make sure you arrive early for the Chippendales
Tip: Don't bother getting the drink inside Chippendales, it's pretty bad
Best hang over food? PHO!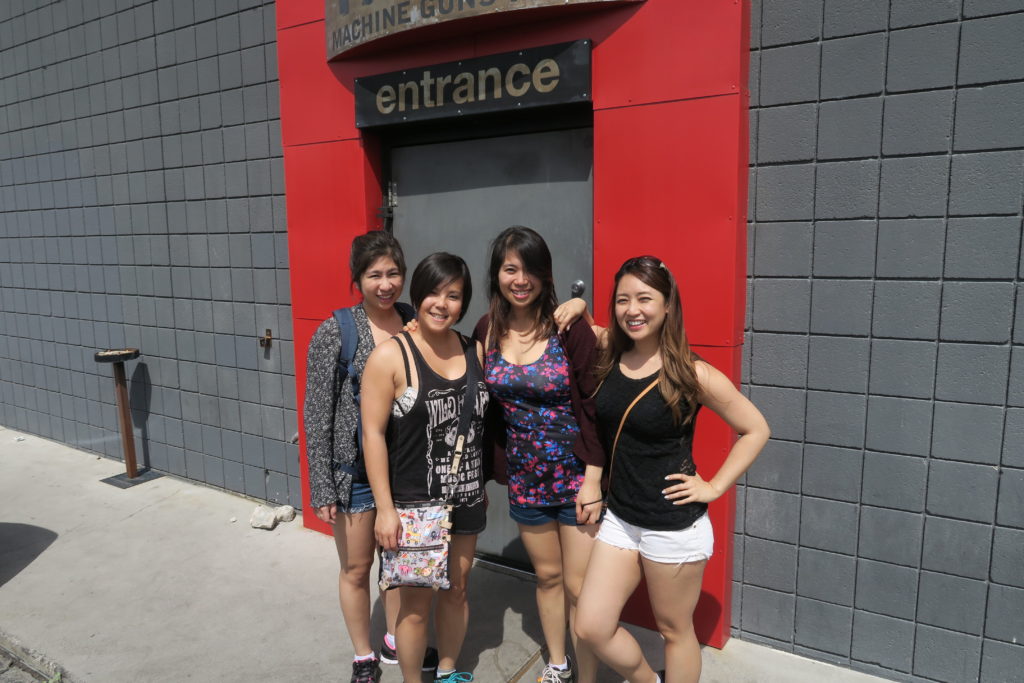 After partying until way past my bed time, we decided to slowly make our way to the pool parties! We ended up at the Wet Republic Pool Party. We got there around 1pm, but the party didn't really start until 2 or 3PM. It was raining that day!!! I was sooooo cold, it eventually warmed up after a few hours and with very very strong tequila shots.
Wet Republic Pool Party was at the MGM Grand. This hotel is hugeeeeeeeeeeeeeeeeeeeeeeee! Took us a good 15 mins inside the hotel before we got to the pool party.
I will leave you this picture. It's rice & phone. Yes for those who are wondering if the rice trick works when your phone is submerged into bottom of the pool? Yes it does work.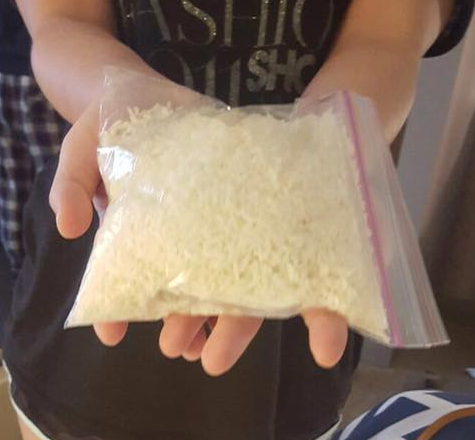 We went to the famous Chippendales, you have to book the tickets in advance and make sure you show up on time! We booked the 10:30 show because we didn't want to rush our dinner. The show starts at $55 USD person. We got the VIP seats for our bride of course! We had a pretty good view of everything.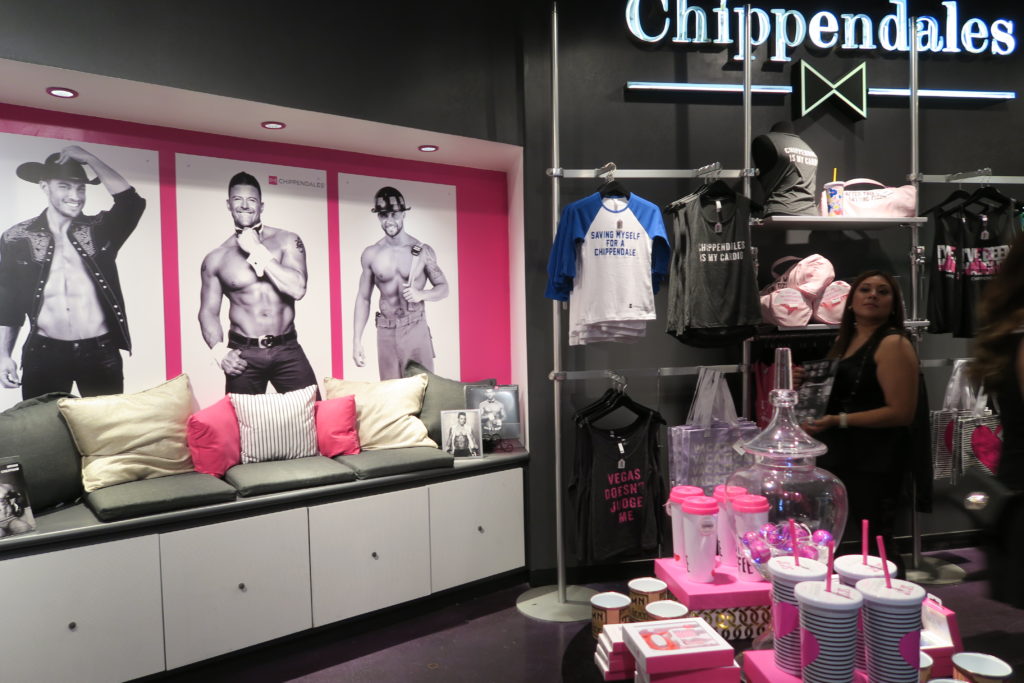 You're not really allowed to take photos in there, so I will leave you all with your imaginations.
DAY 3 – Machine Guns Vegas & ALL you can eat
We started off with our all you can eat lunch at the Wynn. It was also mother's day so the line up was extra long. We didn't mind, so we waited for the 45 mins. It was well worth it! The price was a bit steep for this one because they had lobster legs which means prices ++++ I think it was roughly $60 USD per person.
Tip: You will want to try the all you can buffet. It's pricey, but you can't go wrong! Just keep eating!!!
Tip: We taxi everywhere, if you have 4 people, it's actually cheaper then just paying the $7 dollar bus ride each day. It also saves you a good hour. That bus stops at EVERYTHING. Save yourself the hassle, esp if you are only here for 4 days, you don't want to waste hours and hours on a damn bus. We did this the first time around, and we vow to never do it again.
Machine Guns Vegas
They start at $55 USD for the basic package and goes up to $200 USD per package. It really depends what you really want to shoot! This isn't too far from the strip. But honestly…. because we all have to Vegas so many times. We really didn't want to walk anywhere. It may SEEM really close, but walking is a whole different story.
What a great way to end the trip! I think we are making this our annual girl's trip!!!
DAY 4 – Fly back to Canada
Hope you enjoy this post, and for those who are planning their Bachelorette party in Vegas. Good luck and have fun!