Hello Everyone,
Welcome to everything hurts during the 3rd trimester. Yes literally, my lower back feels like it's carrying a brick. Sometimes my foot hurts for no reason. When I lay on my back, I feel like the universe is crushing me. And the nightly pee continues…..
The baby kicks are SO strong, there are couple of times where I'm in public where I would say out loud "OWWWW" and people look at me weird. She's also moving a lot in my tummy!!! I can feel when the baby is pushing down my bladder. I'm sure it's her head that's pushing my bladder, from my last OB appointment – I was told the baby head is down and she's ready to go!!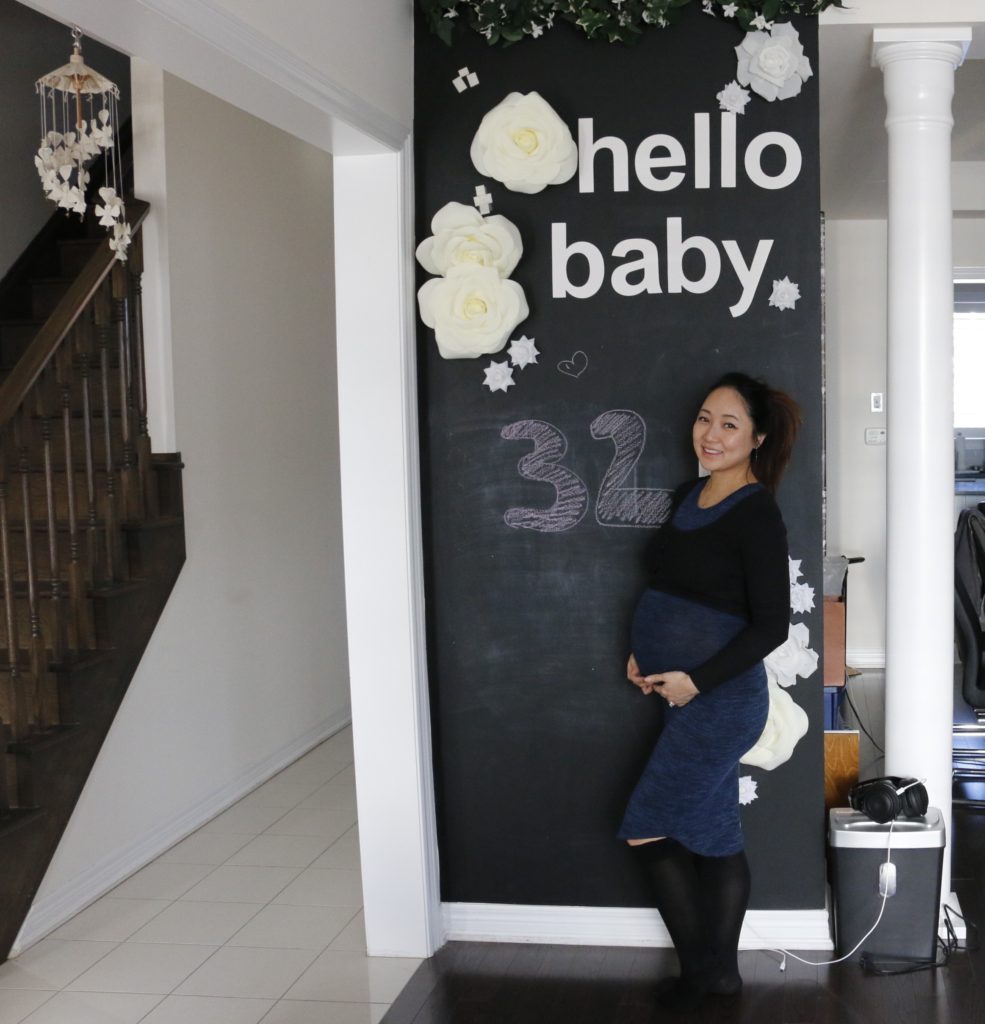 That was quick! 
I'm not sure if I'm ready…. I feel like the 3rd trimester makes me SO hungry. I was lucky that I didn't have any cravings for my 1st and 2nd trimester. Until…. 3rd… I'm like a hungry hungry hippo that just wants pizza everyday, all day. Yes. PIZZA. I seriously crave pizza everyday!!!! Somtimes I cave and just buy myself a medium pizza and wolf it down like a growing teenager. Then I feel guilty and try to exercise and then I look at my stomach and I'm like nope. I'm so heavy right now.
So yes, my exercise routine significantly dropped.  I just want to eat and sit on a couch, getting up is a struggle, moving is a struggle.
Haha! Sorry, I didn't realize this post became my full on rant post. On to the highlight for the past 2 weeks!
Watching my tummy grow has been amazing. My friend reminds me every week to take a bare belly photo. It's really amazing how my tummy can stretch that much.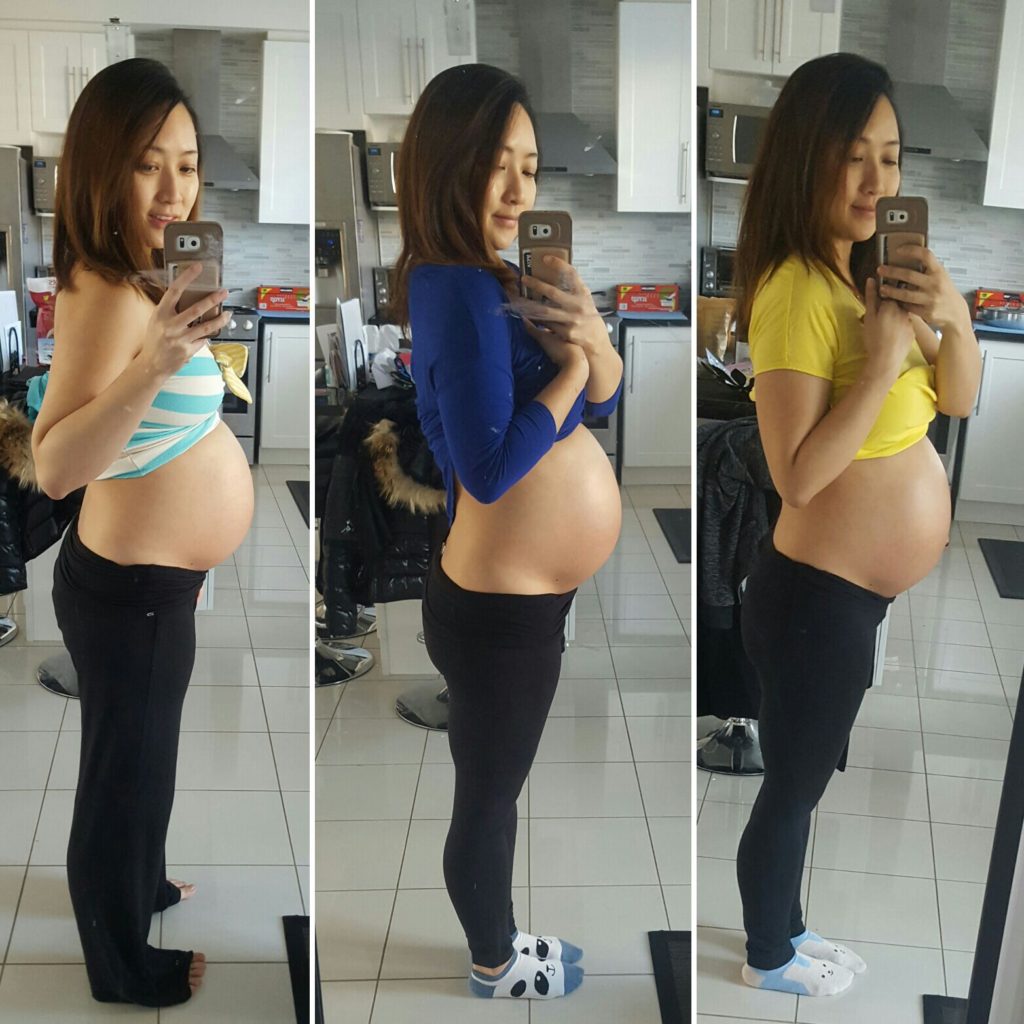 Week 25, Week 31, week 32
I've been drenching bio oil on my tummy since week 14. So far, it's pretty good. It makes my tummy super soft. I'm now up 20lbs. Baby is getting hugeeeeeeeeee.
Maternity photoshoot
I also wanted to share some of my favourite maternity photoshoot with you all. I took these when I was week 30. They are so beautiful, they are taken by Lucy Literna. She is seriously amazing – please do check her out!  http://www.lucyliterna.com/maternity-photography/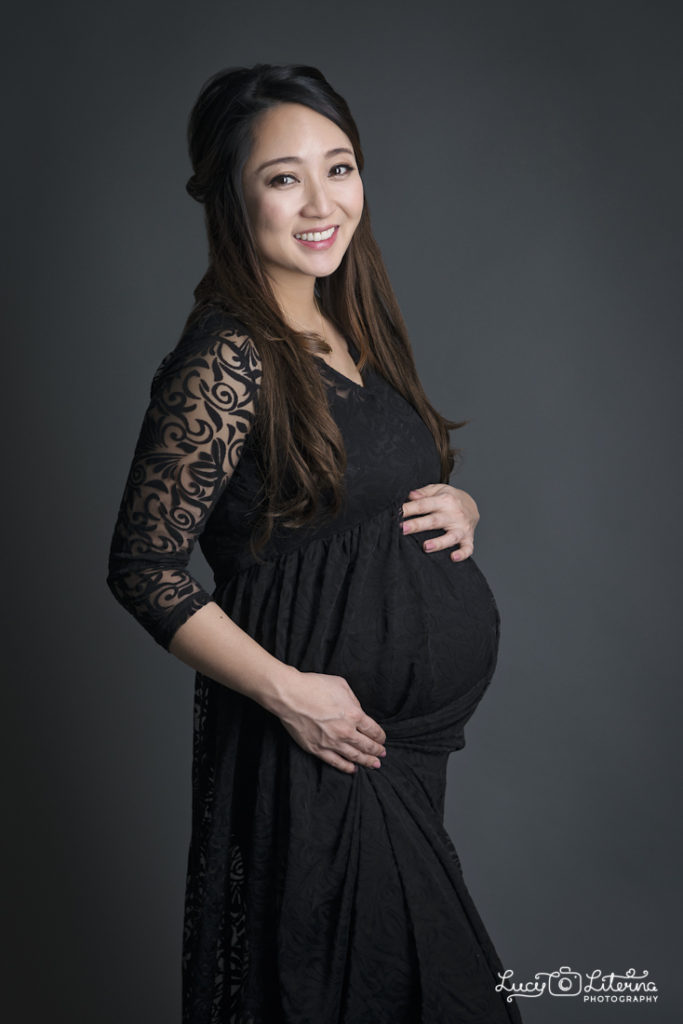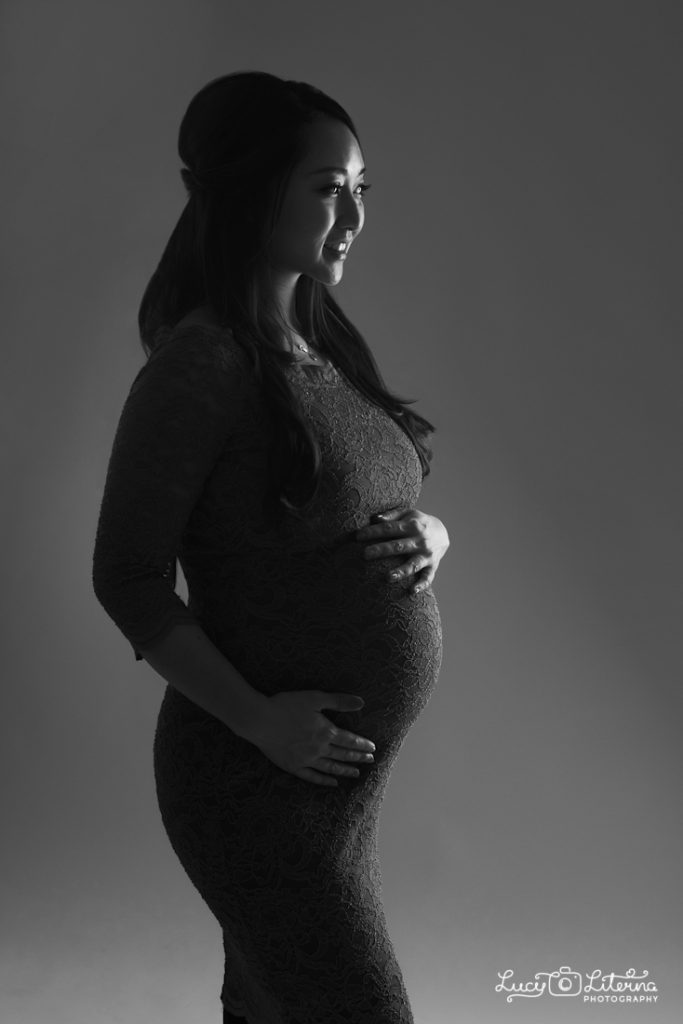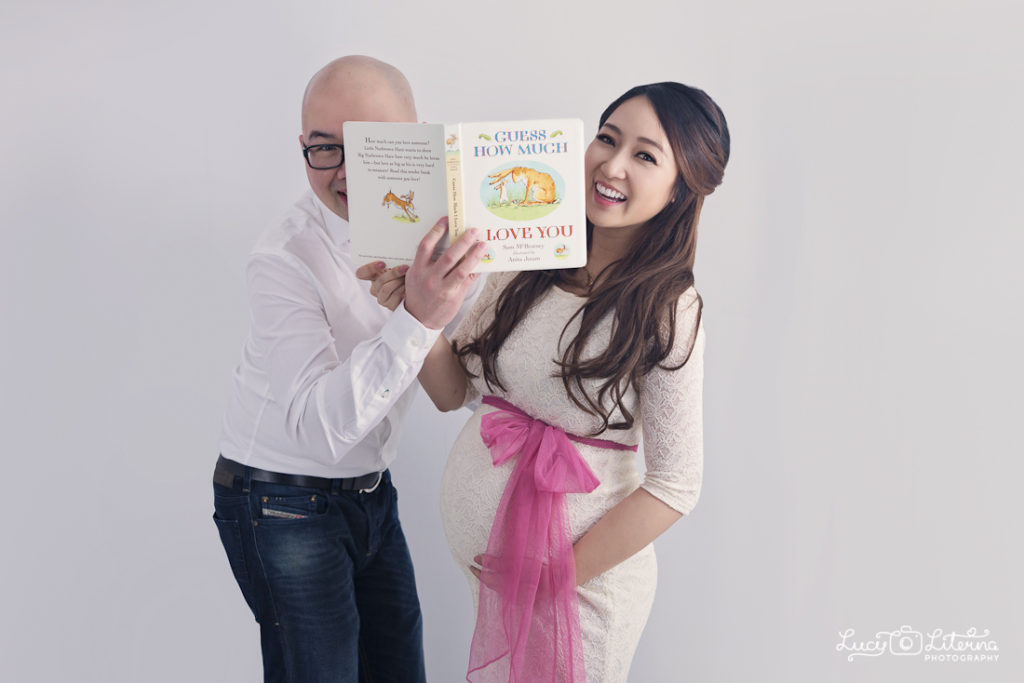 I loveeeee how they turned out. She was seriously amazing.
Makeup & Hair: Joyce Wedding 
Photographer: Lucy Literna 
Dress: Pink Blush & Asos Mamalicious Maternity Dress 
Thanks so much for reading!