Hi Everyone,
Things are speeding up and oh my tummy is getting so heavy. I find it gets even heavier during the night, I literally walk around with my hands holding up my tummy. It feels like a very heavy rock that is permanently attached to me.
The bathroom
It's getting harder and harder to sleep through the night without getting up and the first thing in my mind is: PEE. I'm such a light sleeper that it takes me forever to fall back asleep…. hello dark circles. I can't sleep on my back either, because it literally feels like I'm being crushed.
These are 2 dozen roses my husband got me for Valentine's day. How sweet is he?
The back pain
I'm starting to feel pain on my lower back, well – I had a bad back, to begin with, so this doesn't really surprise me…. I did schedule a massage and chiropractor to ease my lower back pain a little bit. I can't wait for my massage tomorrow!! My friend did suggest that I make an appointment with a doctor leichardt clinic or somewhere more local to me if the pain got any worse, but I told her I already had an appointment I made with the chiropractor. I have to book my appointments quite far in advance but this isn't really an issue. Going to the chiropractor is something that really helps me with my aches and pains during pregnancy (and even when I'm not pregnant too!) I know so many people who have never tried visiting a chiropractor and I think this is such a shame! There are honestly so many benefits of chiropractic care and I've seen the benefits for myself! If you haven't tried chiropractic care, give it a go!!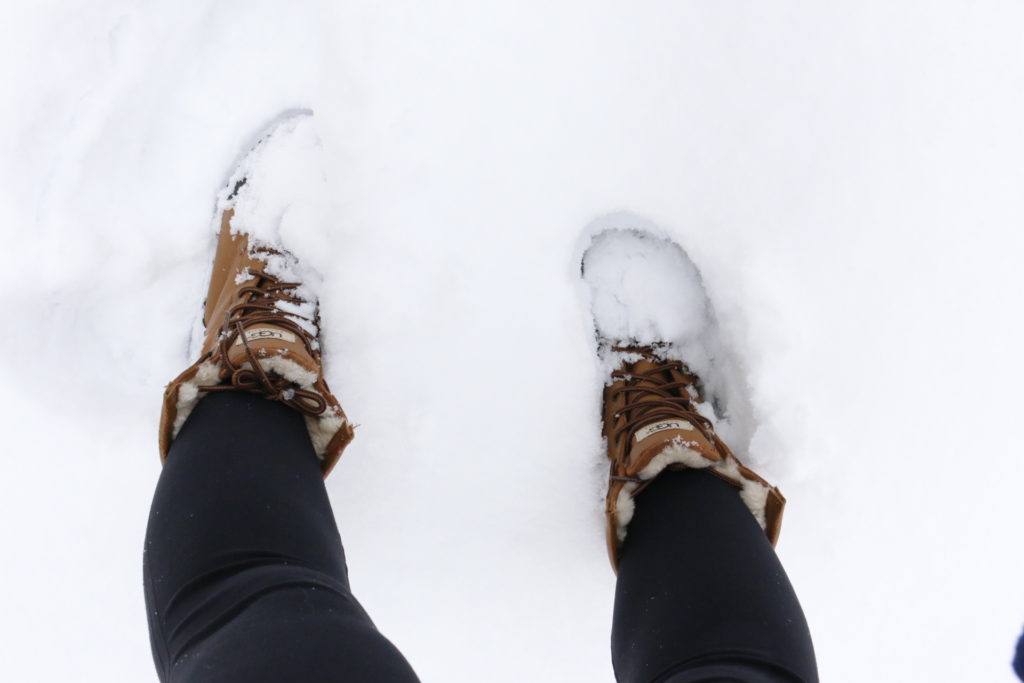 We had a pretty awesome snow day on Sunday. I couldn't help but make my mark on the snow!
The weight
Weight gain? From my last check up I weight the same, my OB gave me a hard time why I didn't gain 2 lbs, but my tummy measured good, so I'm just assuming it's because I literally stopped eating chocolate everyday. As of my 30 weeks, I'm gained a total of 18 lbs!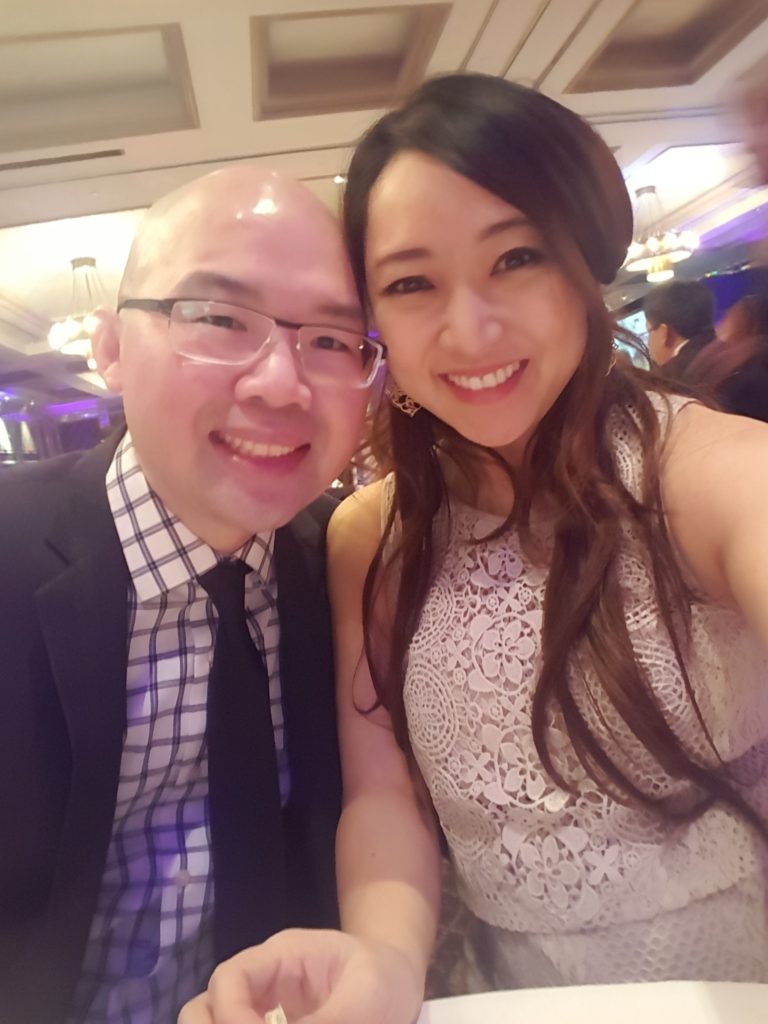 Was at my husband's work party. I get to dress up and use the hair extensions! Oh I love them!
Mild exercise
Ohhhh, I can't wait to run again, I've been doing exercise throughout my 2nd trimester to now because I want to make sure I don't pile on the pounds during pregnancy just to have to lose it again when the baby is born. I know I'll probably have a lot of loose skin still, but I can always visit Dr. Racanelli for some help with that. I'm missing my high intensity workout though. My "workout" doesn't even make me break a sweat. So! now I picked up swimming again… I miss swimming!
Everyone say hello to me
Now that my tummy is literally in your face, I noticed I've been getting the extra attention. I don't think I mentioned this, but a few weeks ago I was trapped in the go train for 3 hours because my train ran over somebody, within that three hours we were stuck on the go train I had over 10 people asked me if I was okay, some even offered me food and water. It was really sweet that everyone seems to care for the pregnant lady.
When I go to restaurants, I have waitress let me sit away from the door because it's cold, or the provide me with hot water instead of hot tea.
Bathrooms are hub of women talking to me asking me how far along I am, some would reach out and touch my tummy. Not that I mind really, I'm kinda not used to all the attention I'm getting though! They would tell me stories about their birth and how kids they have and how giving birth is worth it when you see your baby in your arms.
To a more extreme, I have women screaming across the pool telling me I shouldn't be swimming in the fast lane with my big tummy. I kinda ignored that one, because I don't see any harm and seriously I need to actually swim instead of just floating in the pool.
Less than 10 weeks to go and I'll get to meet my baby girl… I'm starting to get organized with my baby room and mentally prepare myself. It's coming so soon.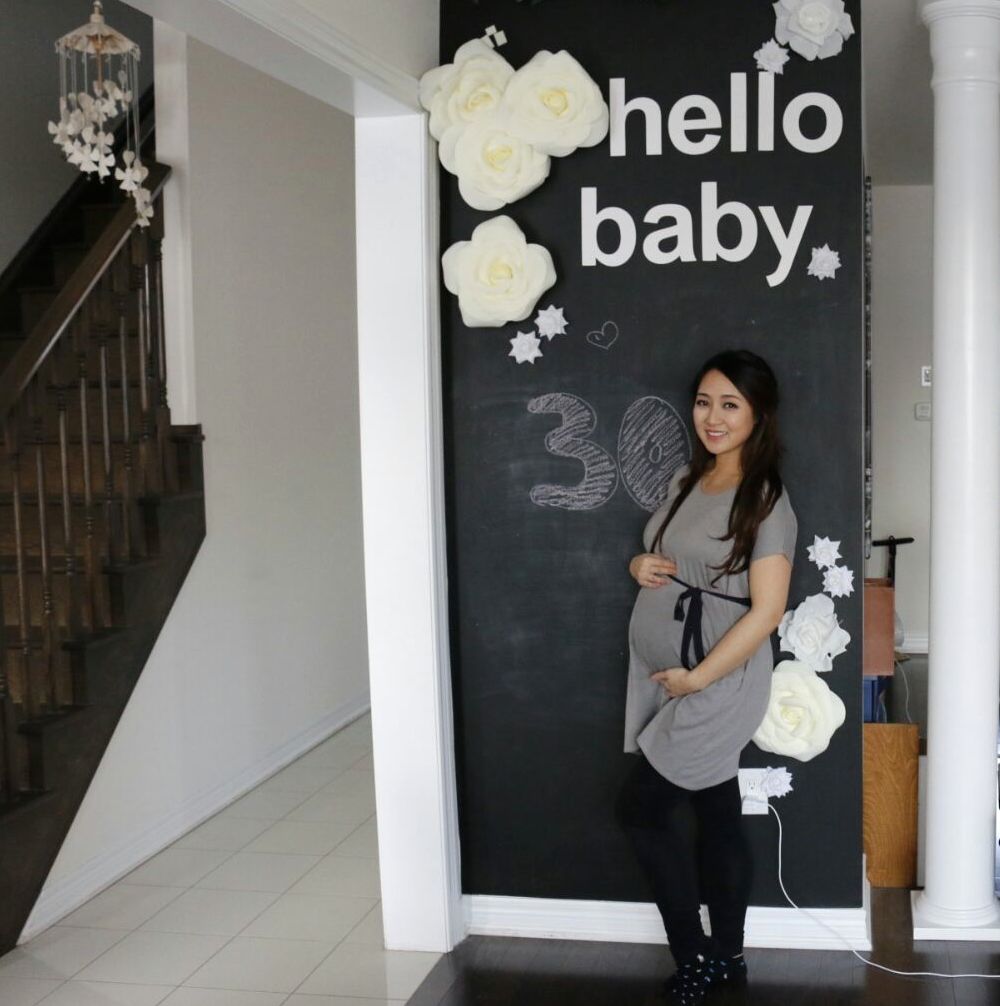 Thanks so much for reading,