Hi Everyone,
This is rather a delayed update. Petite & Pretty has been busy running contests and Petite Ruche has been busy creating orders! We have a few announcements we would love to share with our readers in the next post…. so be sure to stay tune and find out the exciting news! I can't wait to share with you all!
Ok, update! I'm glad, many of you have expressed to me how much you love reading the pregnancy updates! And I'm so thankful that you love reading them! It's really a rather odd experience for me.
Everything has been pretty calm in my second trimester and the early bit of my third trimester, until I went for my glucose testing (yay). I kinda thought I would pass because I've been exercising throughout my 2nd trimester, oh was I so wrong.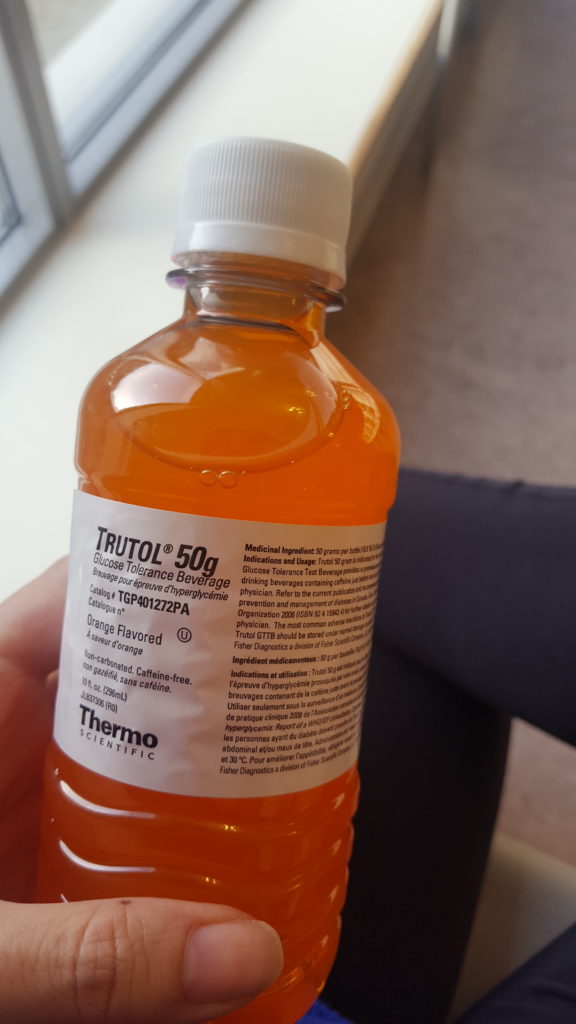 Week 27
The (first) glucose test takes about an hour
You are asked to drink this REALLY sugar orange drink then they make you wait for an hour, then they take your blood and urine test. Done! Within that hour, I felt a little light headed…. thinking to myself… oh boy that is NOT a good sign. So, I went home telling my husband I probably failed.
Comes Monday, I got a call from my OB office that my sugar level came back high and I have to take another test. I somehow got so emotional and started tearing. Maybe I felt that I already failed as mother….. thinking great, it's because of all the candies, chocolate and ice cream I ate for the past 2 months. Stupid Halloween and Christmas!!!
So, off I go to another glucose test
The (second) glucose test takes about two hours
You are asked to drink the sugar orange drink again, but before you do, they take your blood (1st round), drink the orange, make you wait an hour and they take your blood again (2nd round), after two hours – they call you back for your (third round) of blood test. YES THREE blood test within 2 hours. My poor arm was just being poked to death.
Week 28
Anyway, I had a follow up with my OB the next week. He said I don't have gestational diabetes, but my glucose is high, so I gotta tone down my sugar level. The previous week before my OB appointment, I've been cutting out ALL snacks and I managed to lose 1 pound just by not snacking. Gawd. I guess I must had snacked a lot. While I was at the OB office he took my blood pressure. But I'm still at the range where I'm suppose to be, gained 17 pounds. Ohhh it's getting heavy!!
Anaemic 
Seriously, are you kidding me? So now I'm on iron supplements. My body hates me. This will explain why I'm so tired all the time. So, I decided to cut down my commuting time to work, because it was taking a toll on my body. I'm starting to eat more meat and more "iron". You would think with all the exercises, I would had avoided all these problems.
The extra love
One positive thing that happened in the past two weeks is I finally developed a small connection with my future baby. Up until now, I've been calling the baby IT. I'm not sure if anyone else felt this way, but I had zero connection. I know some mothers are all gushing about their 12 week fetus…. meanwhile I'm trying to figure out if it's fat or the baby. When the baby started kicking, I actually got freaked out and went into panic mode because now I can feel the movements.
Now that the baby is moving A LOT more. Almost every 2 mins, and the movement are so much stronger…. I can't but finally feel that I'm excited to meet her. Ask me literally last week I would had told you no way in hell was I ready. It took a while for me to really build a small bond with my baby. I was more terrified than excited. But I guess that's the miracle of creating a child, it gives everyone time to adjust. I'm more on the slow side….. it takes me a hella long time to adjust to changes.
Some women are just instantly have that bond, while others…. (like me) takes almost 29 weeks before I come to terms of this unknown creature inside of me.
I can finally say, I'm excited! I'm still terrified….. but now the excitement is there. I'm beginning to organise baby stuff and the room (I'll do another post about that once it's done).
But I guess my point is, everyone is in different stages and everyone is different. As I'm writing this at my almost 30 weeks….. my tummy got huge. I've been so uncomfortably ALL day. But I'll leave that for my next post!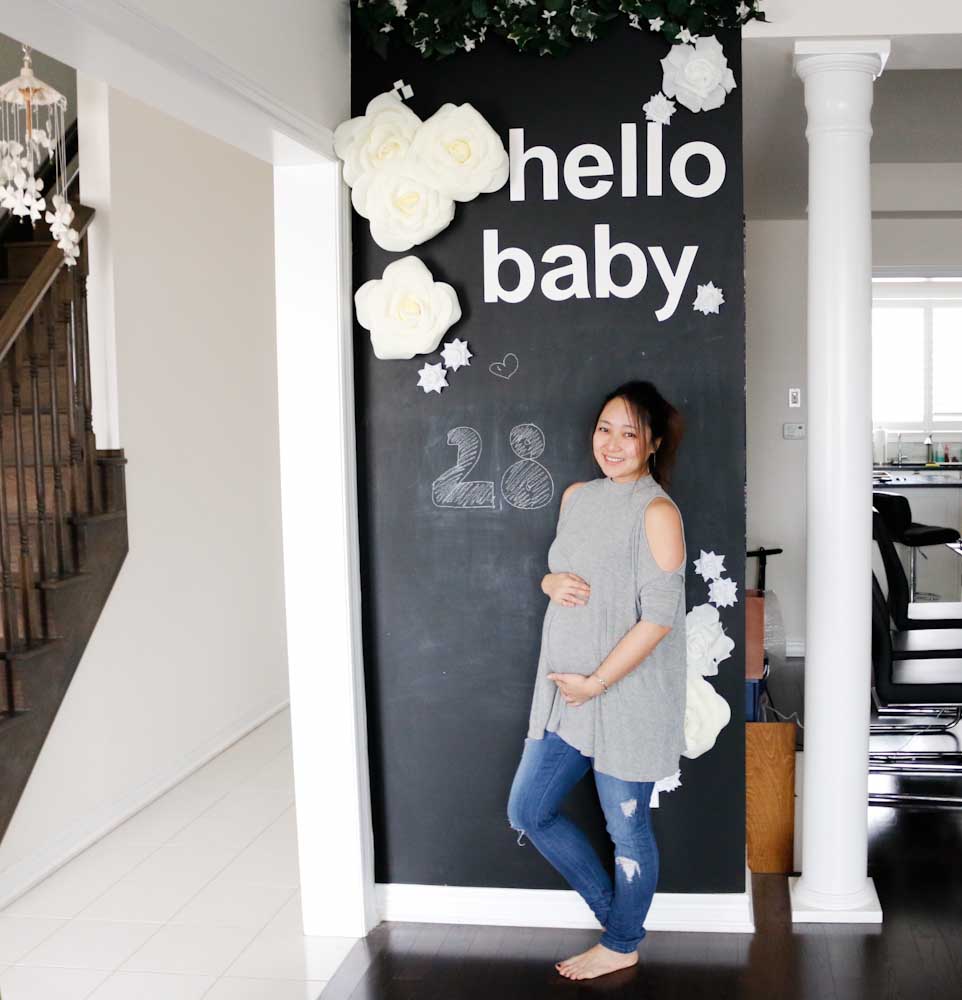 Thanks so much for reading,