Hi Everyone,
My apologies I missed last week update! Things got a little crazy over the holidays…. Hope everyone is having an amazing 2017 so far!
I finally revealed to my friends if we are having a girl or boy! My sweet friend got me a gender cake! It was made by his talented sister. Isn't the cake gorgeous?! She managed to match my theme with balloons! You can visit her portfolio here! http://hmtarroza.portfoliobox.net/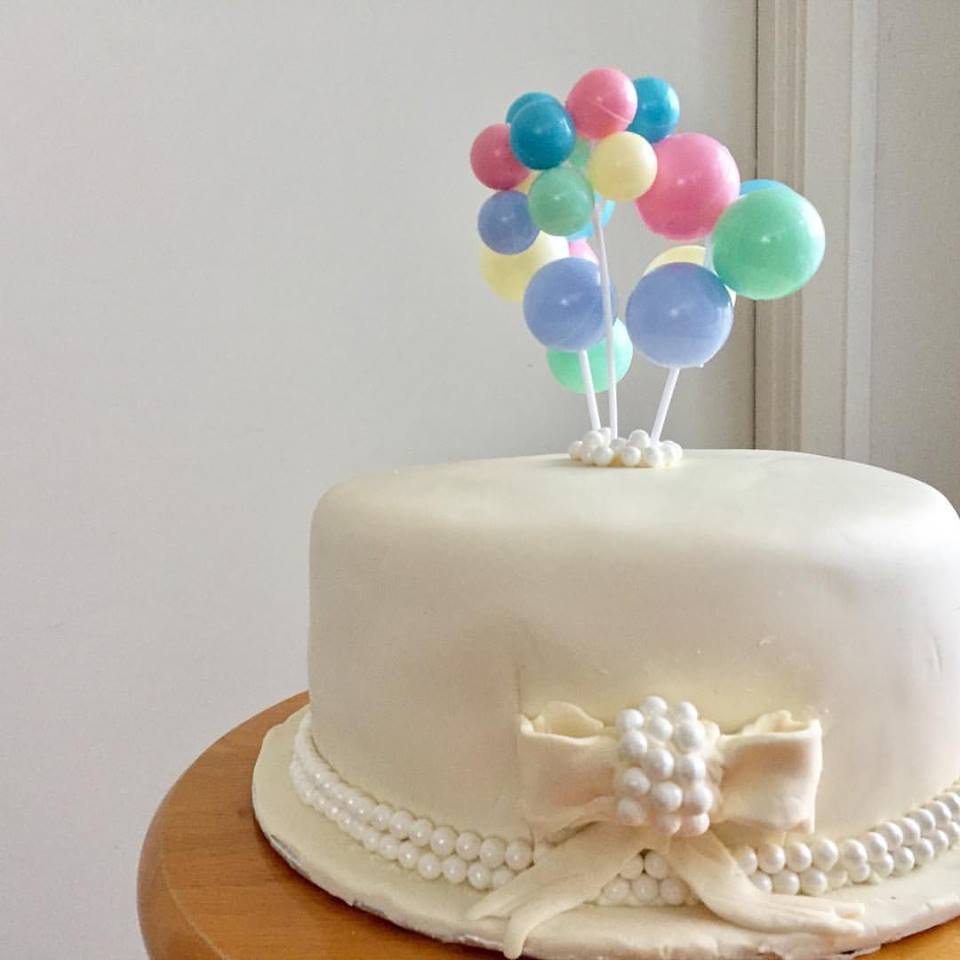 You can watch the gender reveal video below…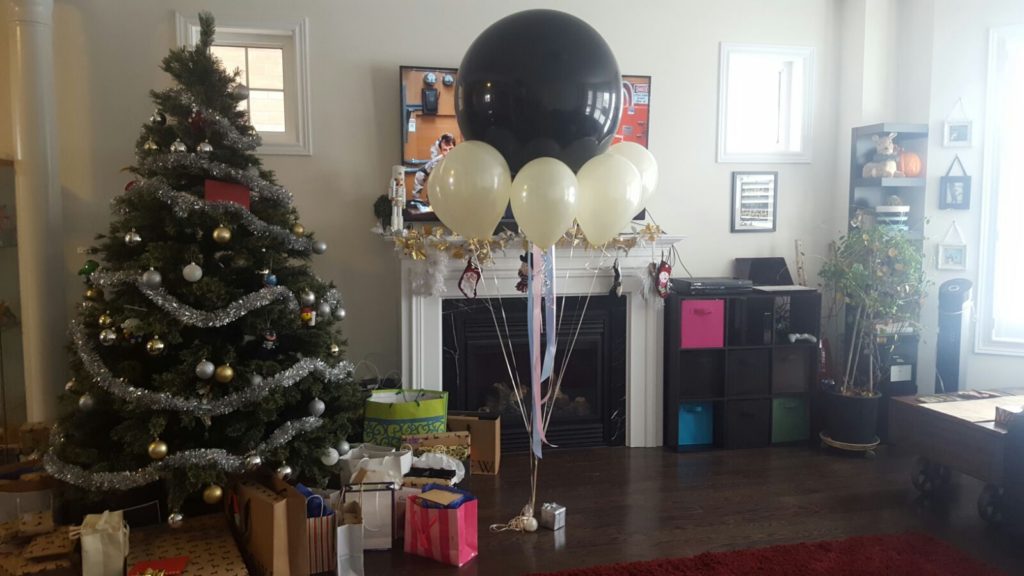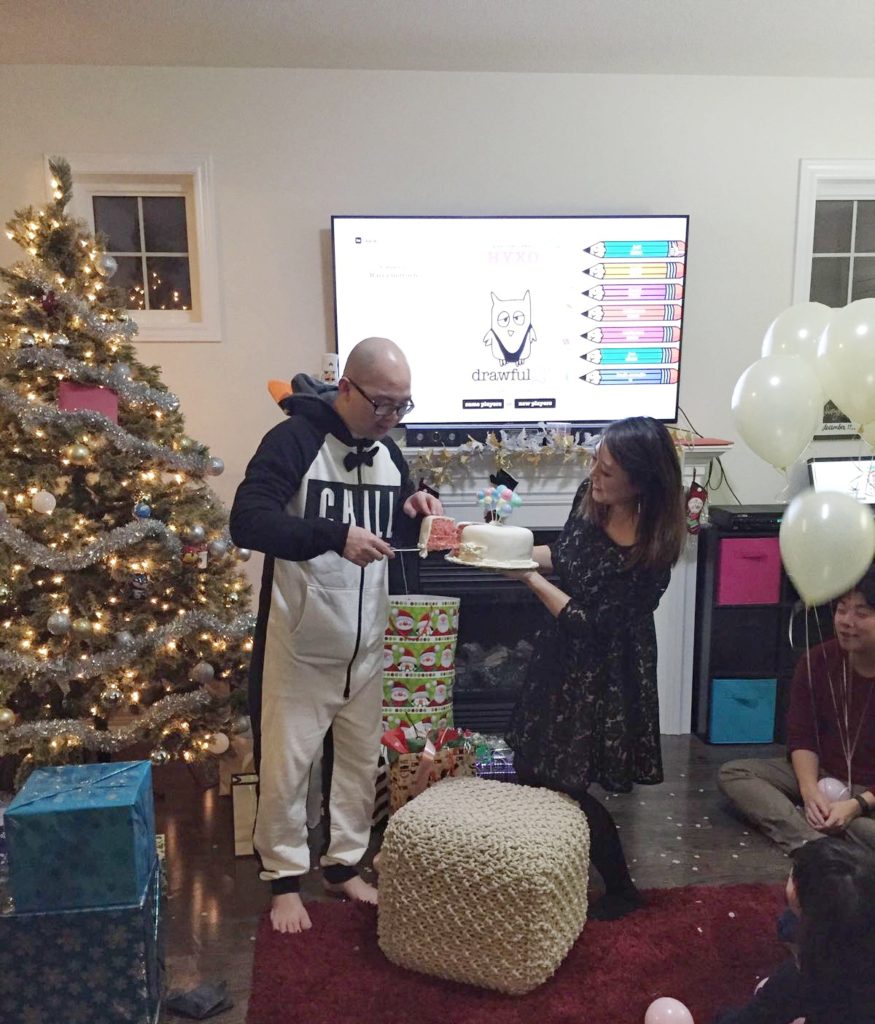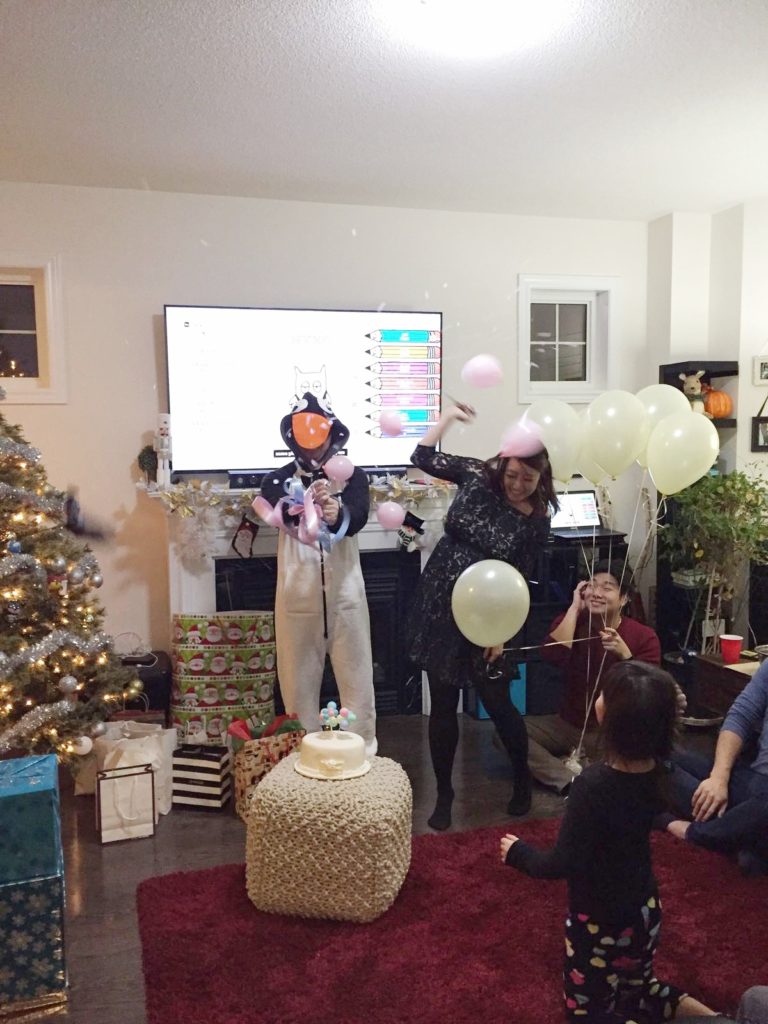 The husband got a onesie as gift, and he decided to wear it through out the night. What a trooper… hehehe
Week 22 & 23
The baby is kicking a lot!! Especially when I'm sleeping, she tends to move the most. Sometimes the movements are so strong it actually makes me jump! My baby is a strong fighter already! hehe and as I typed that I felt a kick in my tummy!
The baby is starting to recognize sounds and touch, so I try to talk to my baby as much as I can. It feels a little weird at first, but You gotta do what you gotta do!
Just a few days ago, I finally saw my tummy move!! I can physically see the baby moving inside me. It was rather…… cool yet scary?
My cravings has been insane per usual, oh the sweets. I will update on my NYC trip in my next post and how I can down 2 slices a cake and still eat chocolate right after.
The weight gain.... oh I hate getting on the scale, every time I go on… I gained weight. My chest got so large, it's getting uncomfortable. So far, at my 25 week OB appointment, I've gained 15 pounds. The OB said I'm right on track where I'm suppose to be….. oh… only 10-15 more pounds to go.  Hooray. Can't you just sense my excitement? I've sorta gotta used to my heavier and wider body, I've been exploring different brands that I don't normally shop at, I will write a post for maternity clothes soon, maybe it will help those with growing bodies to dress like how you would normally dress, without the frumpy T-Shirt and oversized clothing, I just can't bring myself out of the house with oversized clothing!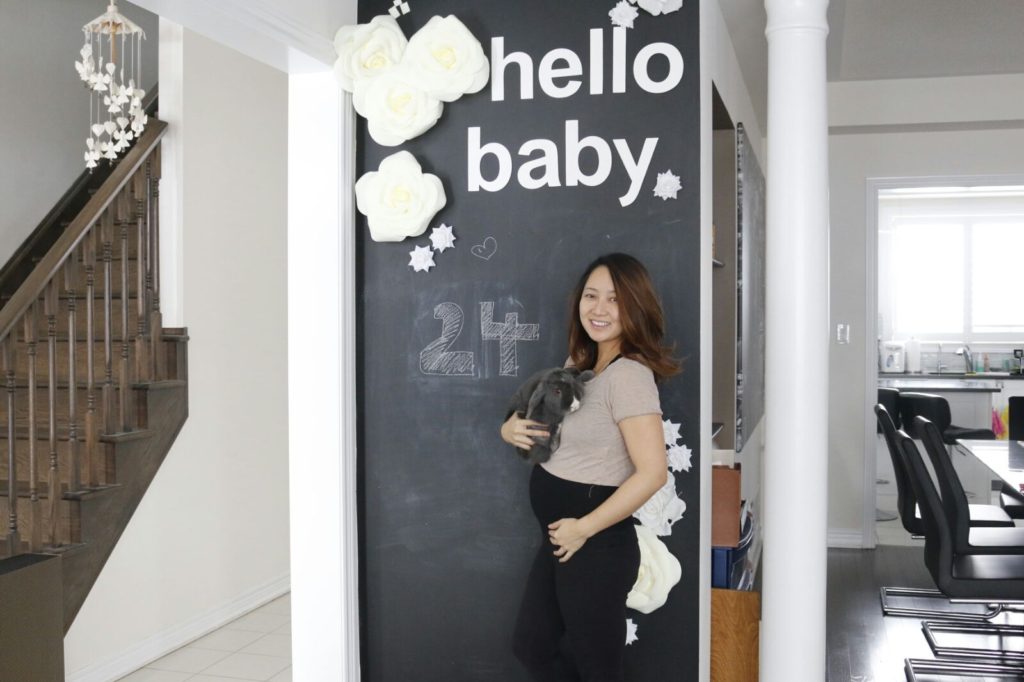 Hope everyone had a lovely holiday!