Once your baby arrives, your whole life is going to change and that includes your home, too! Kids are very curious and love to examine everything they can get their hands on, be it their safe toys or less safe electrical appliances and hygiene products. So, if you want to keep them feeling safe and entertained at home, here's what you need to do.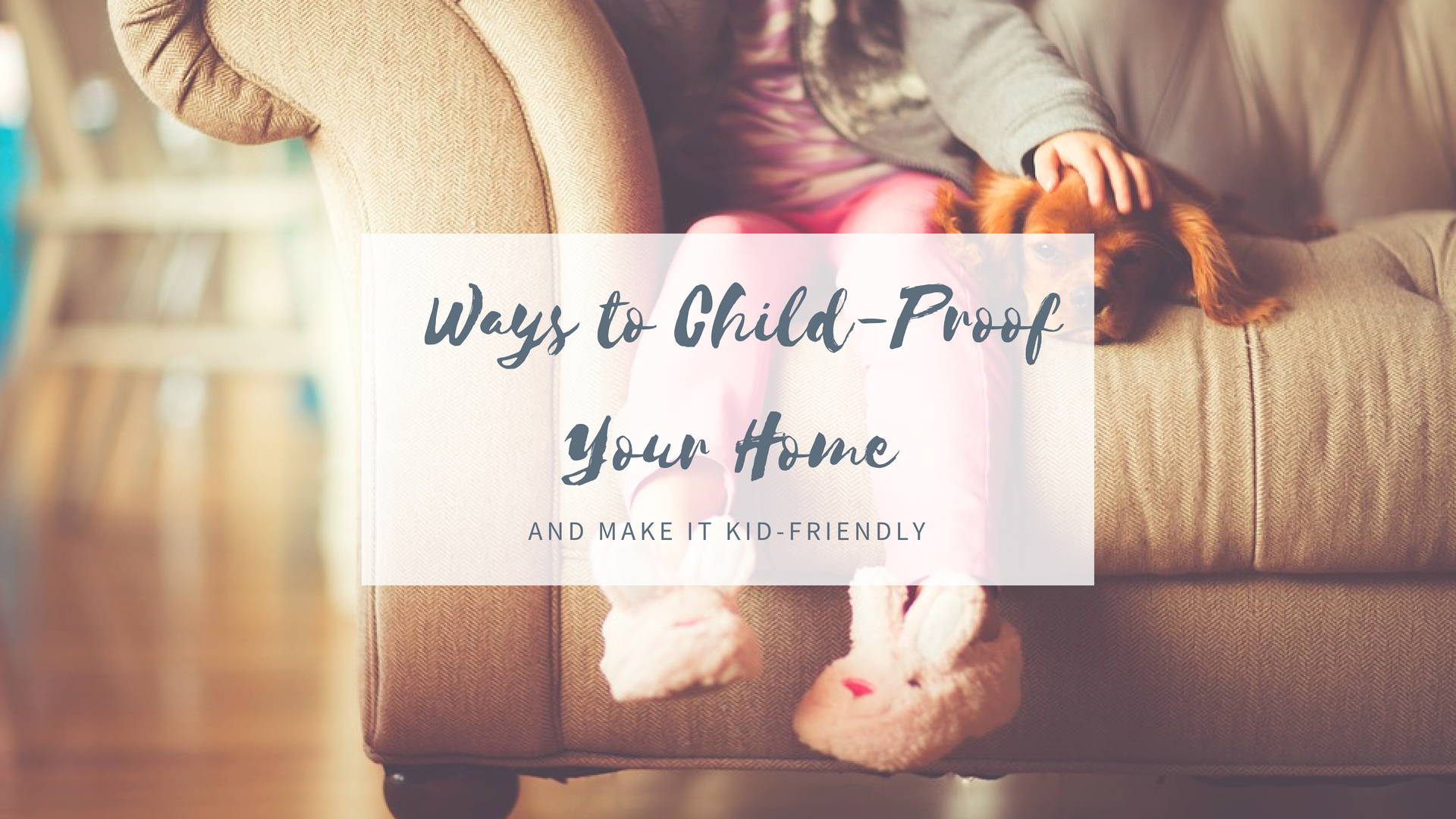 No scalds
Burns are one of the main reasons kids end up in the ER. Their skin is very sensitive and their hands still very clumsy, so hot liquid spills should be your main concern. Make sure to keep all hot drinks on top shelves and watch out how you handle cups around kids. You should also install anti-scald devices on all faucets and showerheads to ensure your kid has a safe bathroom trip. This will allow them to be more independent while still staying safe! Installing covers on stove knobs and locking your drawers is also quite important.
Prevent falls
Once your kid starts crawling and walking, it will be very hard to always have them under your watchful eye. However, baby gates on forbidden rooms and stairs will ensure your kid stays safe while exploring. Non-slip mats will come very handy in the bathroom, both in front of the tub and inside of it. This way, little feel will have enough grip and ensure your kid stays upright! Also, create a habit of always picking up toys and other things that can cause trips!
Caution: falling objects!
Things that are not safely secured to the floor and items left on high shelves can all potentially hurt your kid if they fall. The most common falling objects are clothes dryer racks! These are very unstable and even crawling kids can easily take them down. So, instead of risking any injury, get an electric dryer from a quality manufacturer like trusted Bosch that does the job quickly and safely! The dryer doors are very hard to operate for kids, so there's practically no danger from any sort of injury. Also, make sure to safely secure table and floor lamps and check if your shelves are all firmly mounted and sturdy.
Take the edge off
Once you kids start walking, their head will easily reach the coffee table and desk edges. These clumsy walking attempts often end with head bumps and painful bruises. So, make sure to attach a corner and edge protector on all your pointy furniture to soften these injuries. They are very easy to remove once your kid gets more stable on their feet!
Protect little hands
Make sure to keep little hands and fingers safe from all the painful pinches. Things like drawers, doors, toilet seats, hinges and deckchairs can all cause a lot of pain and even serious injuries when fingers get caught in them. Luckily, there are hinge protectors and drawer locks that will prevent your curious child from sticking their fingers where they don't belong and keep them safe from harm!
Embrace fun
Now that your home is safe, it's time to make it fun for kids! A lot of color, toys and soft furniture elements will amuse your children and make your home lively and fun. Small details are more than enough: think fun artwork, interesting prints and silly cups or toothbrush holders! These décor elements will allow kids to relate to the house and really feel like they belong. Once they get a bit older, you can even get them to help choose accessories and decoration which will make them feel important and appreciated.
Give kids space
Even though kids are always super busy exploring and playing, they too need a little peace and quiet every once in a while. What is more, it's very healthy to encourage them to relax and just chill out with a picture book or have a quiet nap with their stuffed animals. Create a separate chill zone for your kid in the living room by getting bean bags or some floor cushions and tiny shelves for books and crayons. This little area will give them space to relax, but they can still stay surrounded by their family.
Having a home that is both safe and interesting will make the joy of being a parent! 
Thanks so much for reading,