Hi everyone,
It's always my priority to be clean. I try to use products that are safe for my baby. So many brands include fragrances, preservatives and harmful chemicals that may cause all kinds of health problems for your baby, from eczema to possibly even autism.
There are huge brands out there like Honest by Jessica Alba. To be honest, I was about to buy her products but there have been many claims out there it's not too safe…..and not to mention very expensive. So I decided to try out DNA Miracles.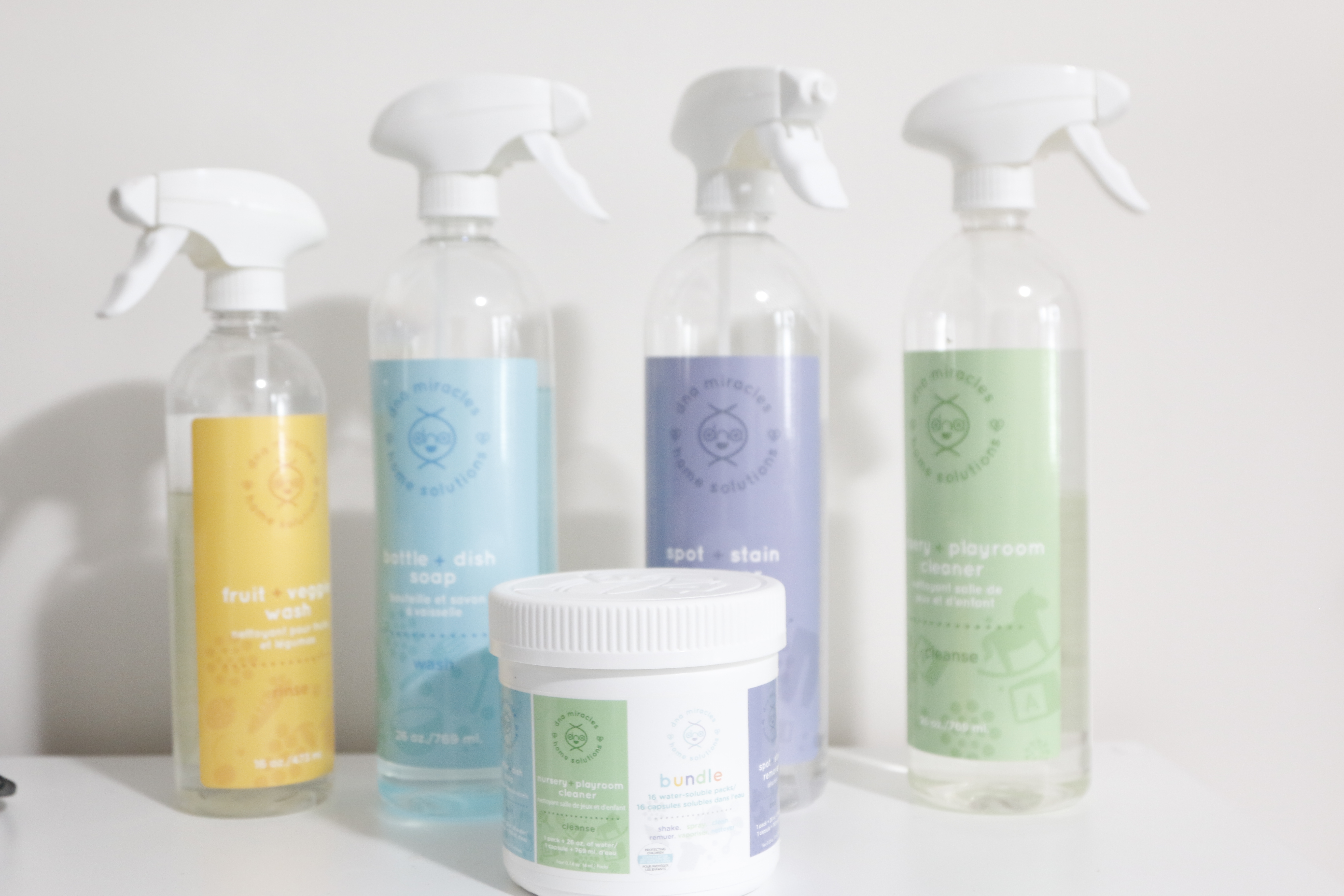 I started to switch all my cleaning products to DNA miracles.
DNA Miracles Home Solutions Bundle with Bottles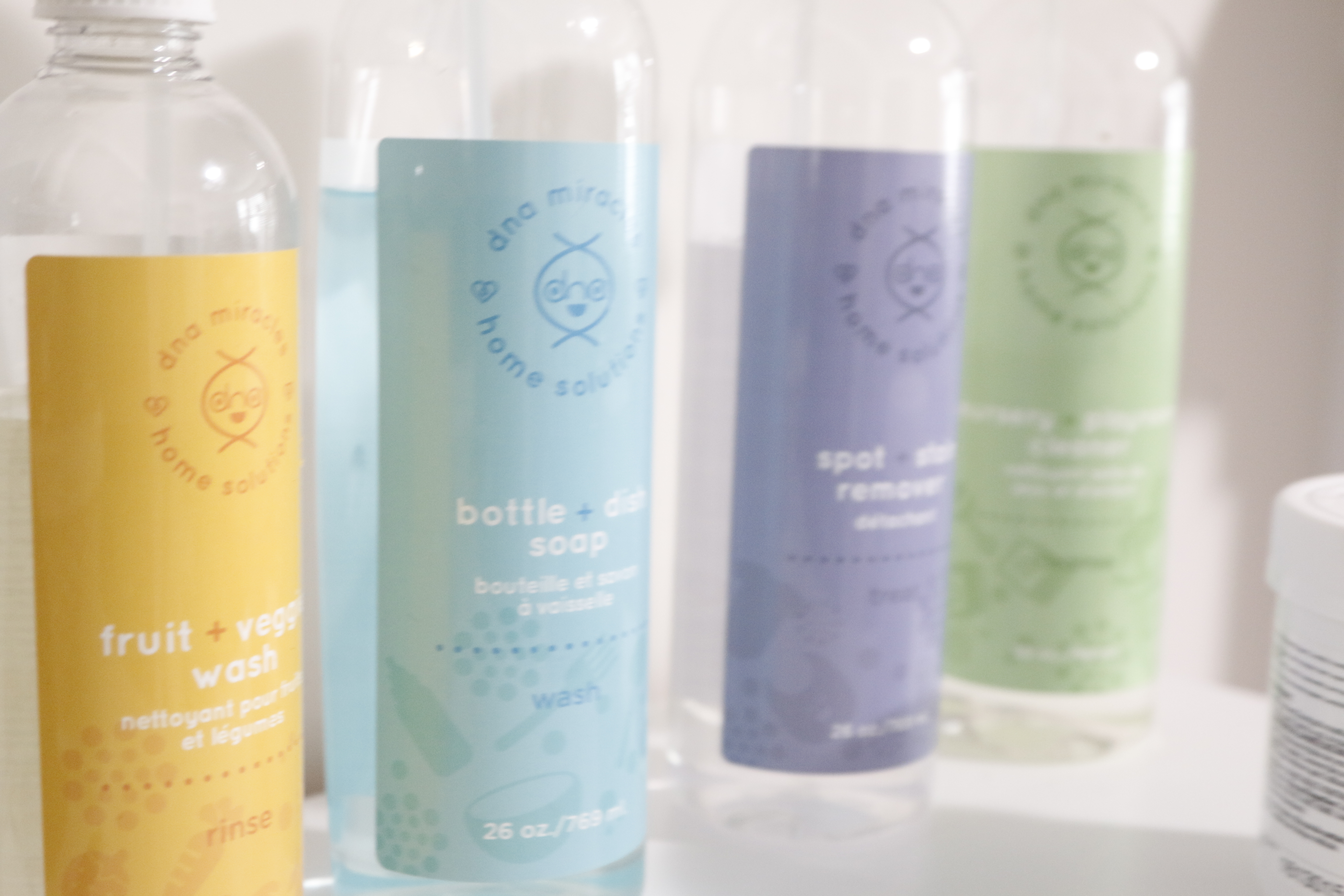 Nursery + Playroom Cleaner
Cleaning agents derived from plant substances and compounds
Safely and quickly clean and remove dirt and buildup
Worry free use for wherever your baby plays
Penetrate and emulsify dirt, grime, and oil
No harsh residue or fumes
Leaves every surface fresh and baby-safe
Non-toxic
Biodegradable
Phosphate free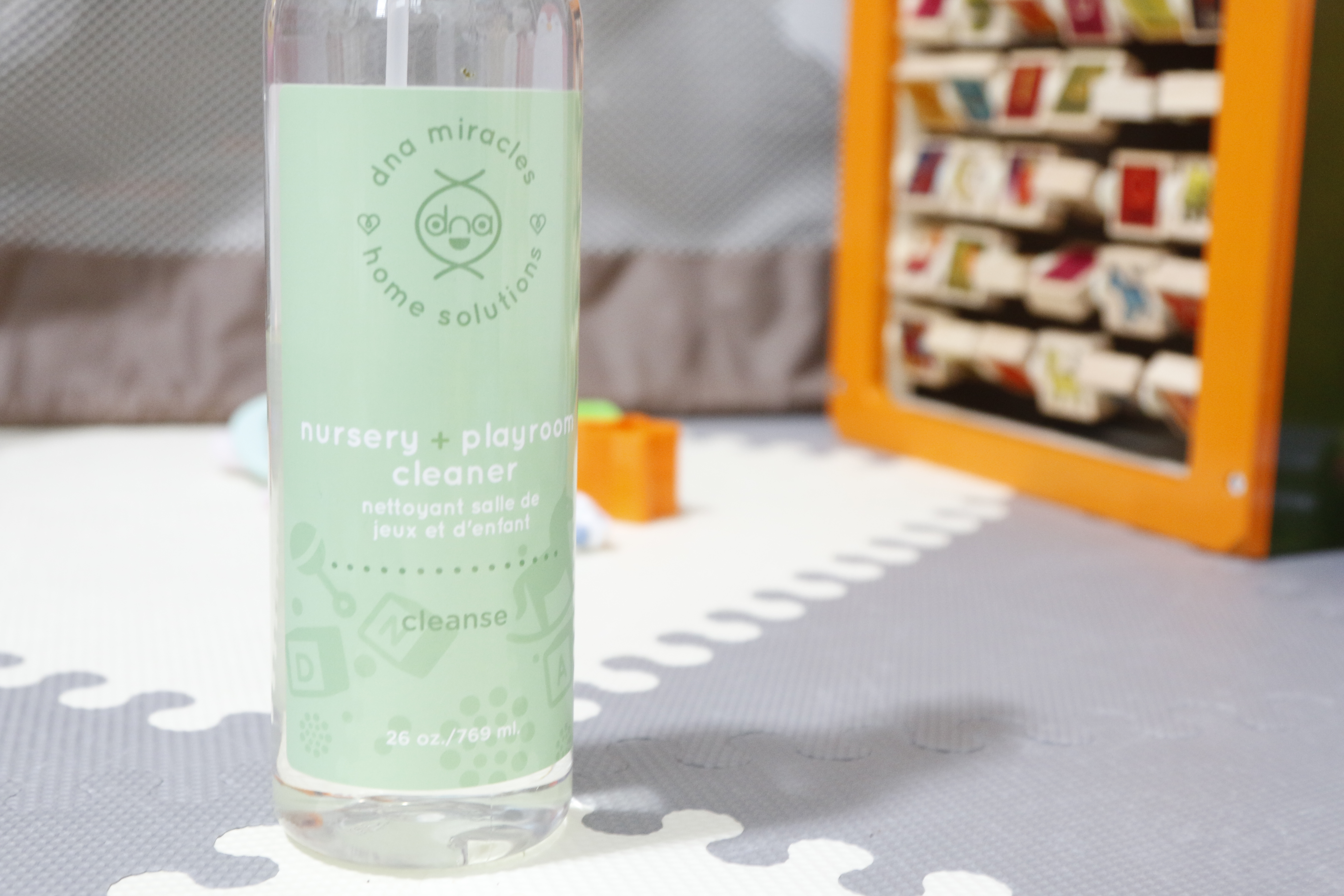 This is the area that needs everyday cleaning! Her drools, food, my feet – everything! Esp, at this age she puts everything in her mouth – gross!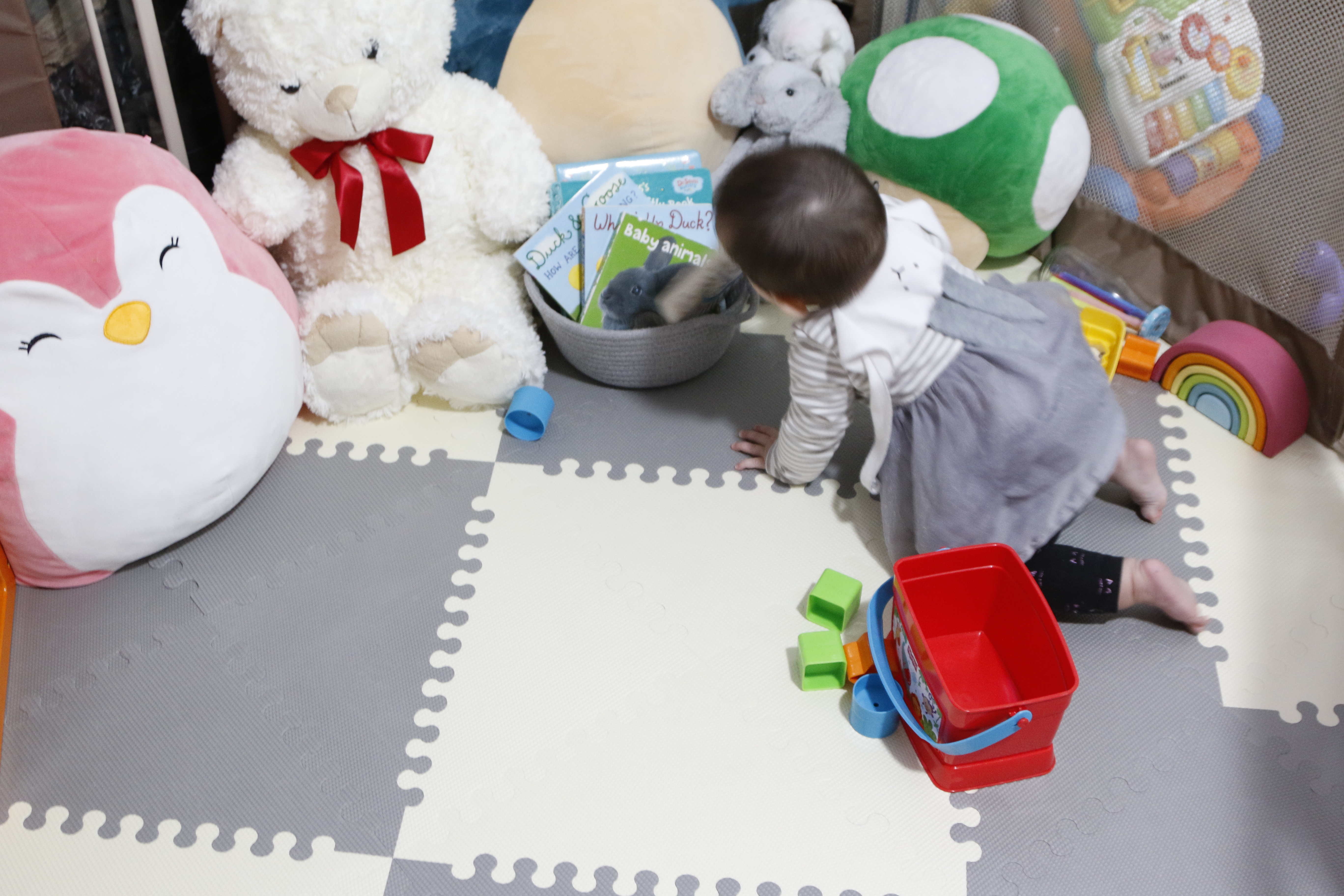 Fruit + Veggie Wash
I started to feed her veggies, so this came into GOOD use. I normally just wash my veggies with salt and water. But, this is becoming my routine.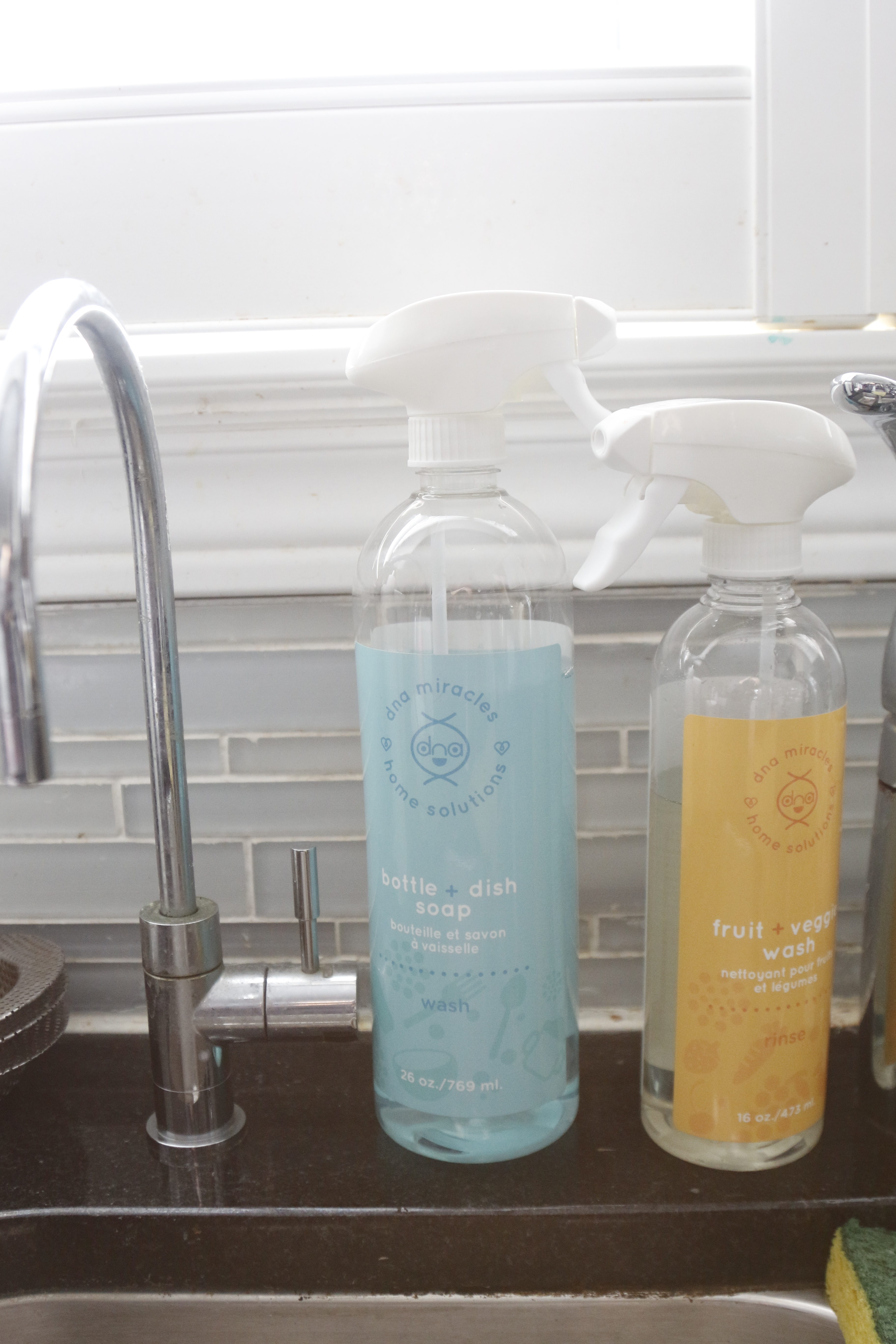 Cleaning agents derived from plant substances and organic compounds
Safely remove unwanted: waxes, dirt, handling oils, and surface contaminants (found on both conventional and organically grown produce)
No taste or odor left behind
Keeps fruits and vegetables fresher, longer
Inhibits browning
Enhances appearance and flavor of fruit and veggies
Non-toxic
Biodegradable
Phosphate free
Spot + Stain Remover
We all know this is common for ALL parents. There are weeks where I would be wiping poo off her car seat and changing our outfit everyday. I NEVER leave the house without a second outfit in my diaper bag. I would have a panic attack if I left the house without a second outfit.
I love buying cute clothes for my chubby bunny, which means I don't want to be ruined!!! This spot + stain remover works WONDERS.

Give it a spray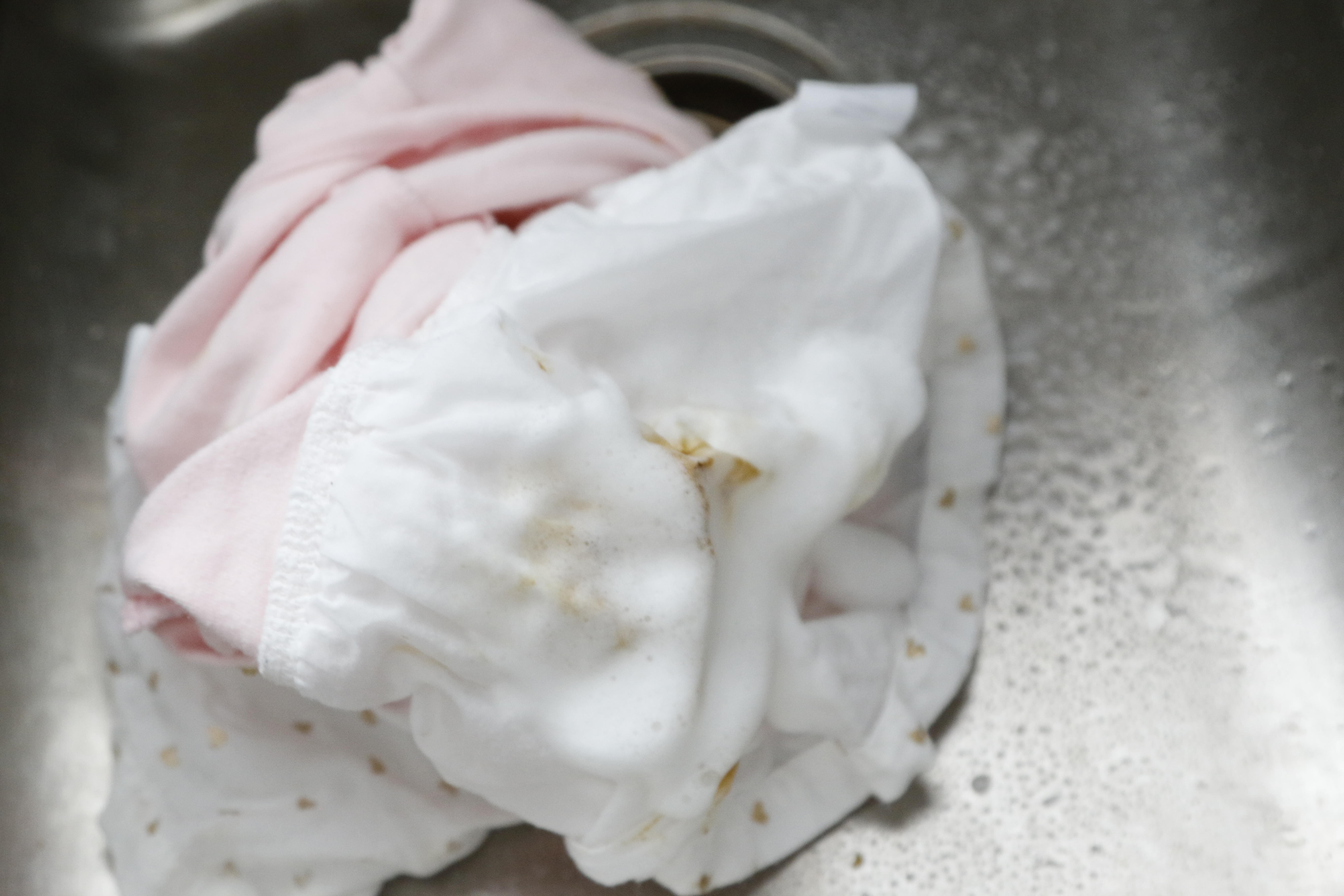 It foams up, I usually let it sit there for a min or two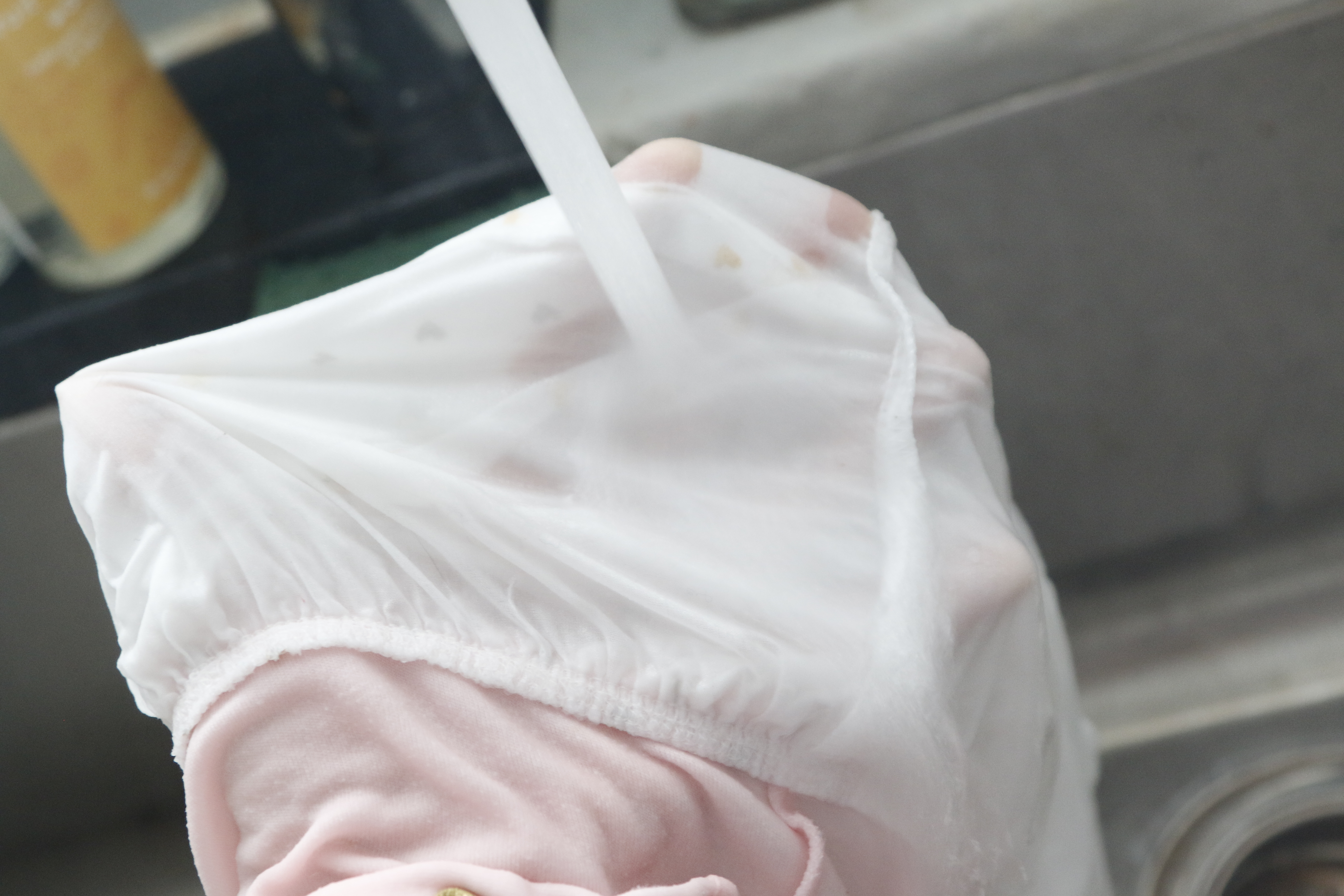 Rinse it with warm water and look it's gone!!! Can't even tell you poo all over the dress
They last long!
The last thing I need is for these products to not last. I've been using them for 2 months now and I'm still ob the first bottle.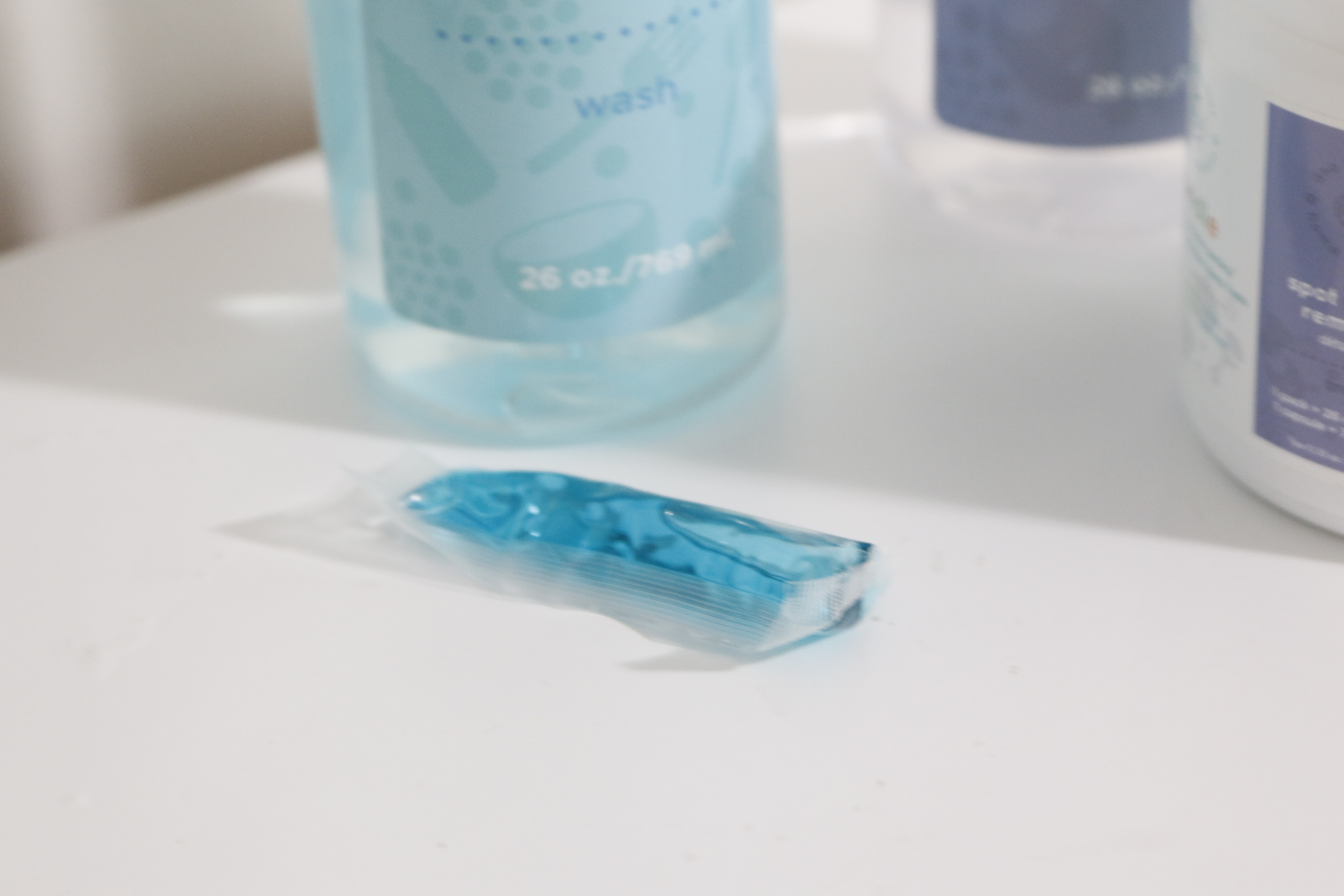 And I do use them every day! They come in these little plastic packages which I thought you're supposed to cut open. BUT DONT! You simply just put them in the bottle and it will dissolve on its own.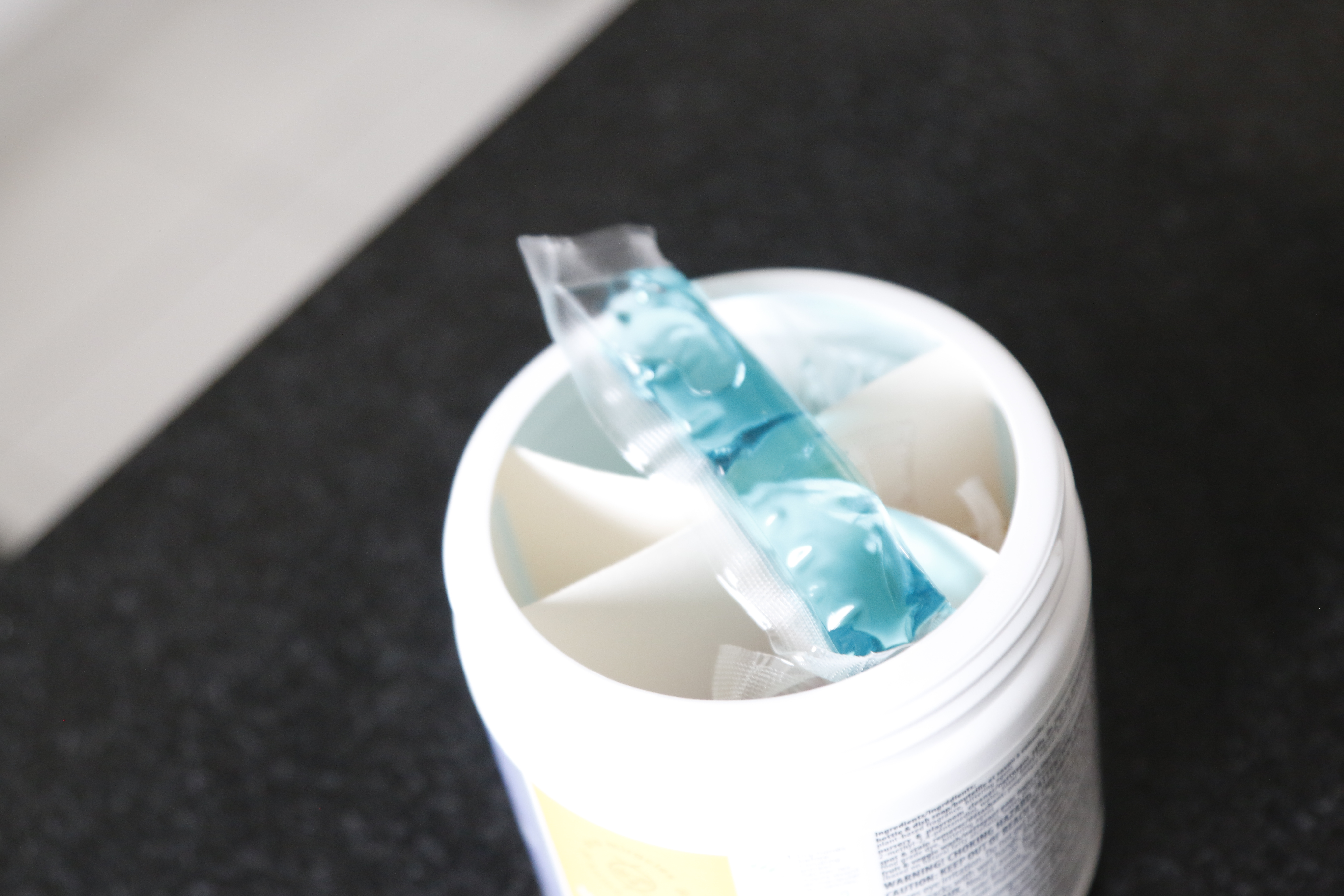 They also come with refills. I honestly think this will last me 8 months. Not bad for 50 bucks!!
Happy Baby, Happy Family!!!!