I started to notice, my chubby bunny really LOVE to put things away as early as she's 9 months. As soon as she seems a mess – she would go ahead and start putting it back it in it's original location. The first time I noticed this was when she was scooping out the pellets for our pet rabbit, made a mess – but she would slowly one by one pick them up and put them back in the jar! Toddlers really do like to put things away and tidy up.
I try to help my chubby bunny not only to support her independence but to support her sense of self is to make putting things away really easy! I make sure she knows exactly where things go and everything has a place. I am pretty OCD so EVERYTHING has a place. (This drives my husband crazy, but I get so angry when he doesn't put things back where he got them!)
Here's a list of things I make her do:
Food waste goes in the compost bucket.
Garbage goes in the bin.
Each toy has it's place on the shelf.
Dirty clothes go in the clothes hamper.
Books goes on her reading shelf/in bin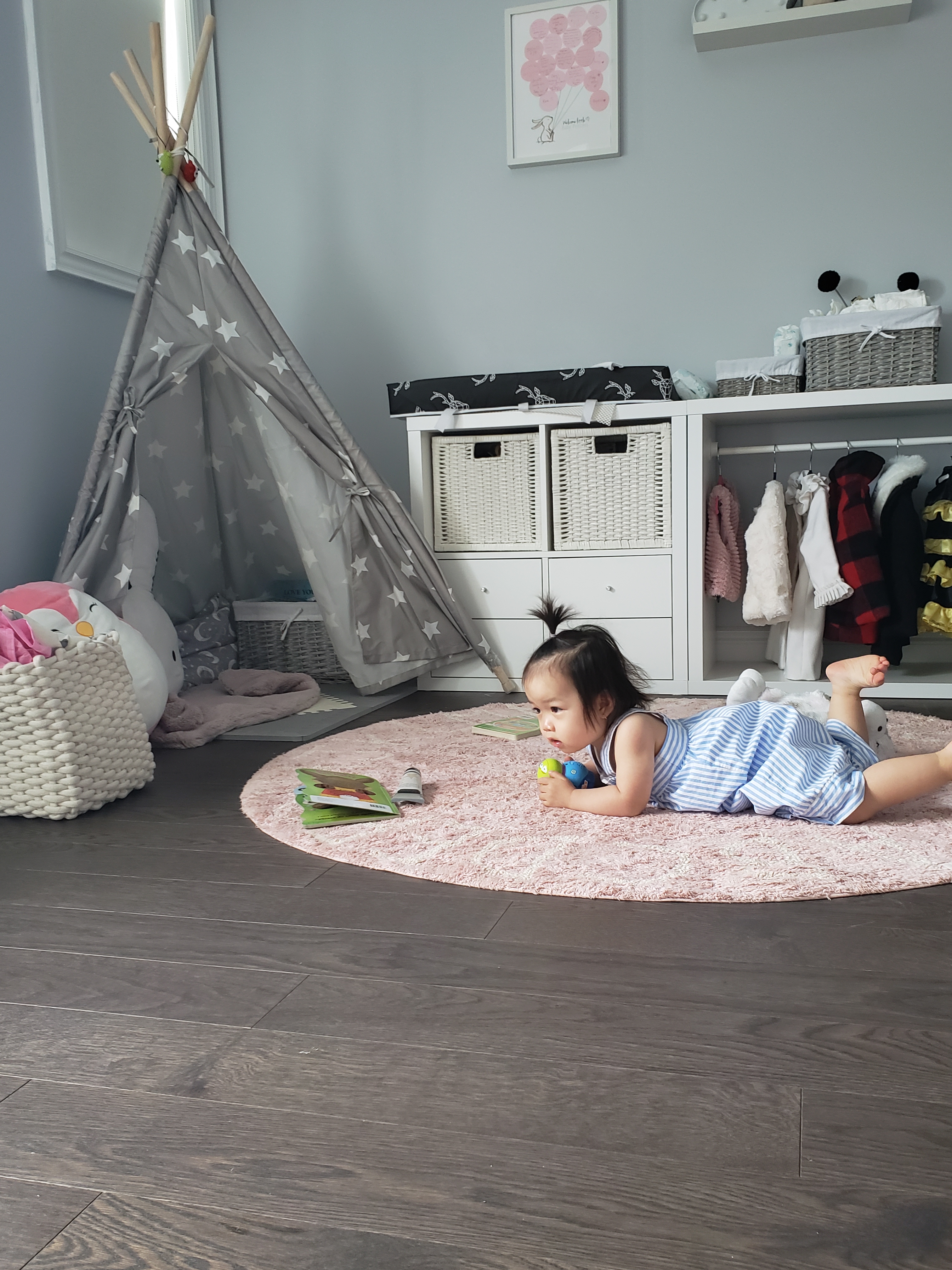 Making her bedroom toddler friendly! 
The funny this was when we were at Lego Land, she started to pick up legos off the floor and put them back in the box. The littler boy next to her was not so happy since he was still playing with them!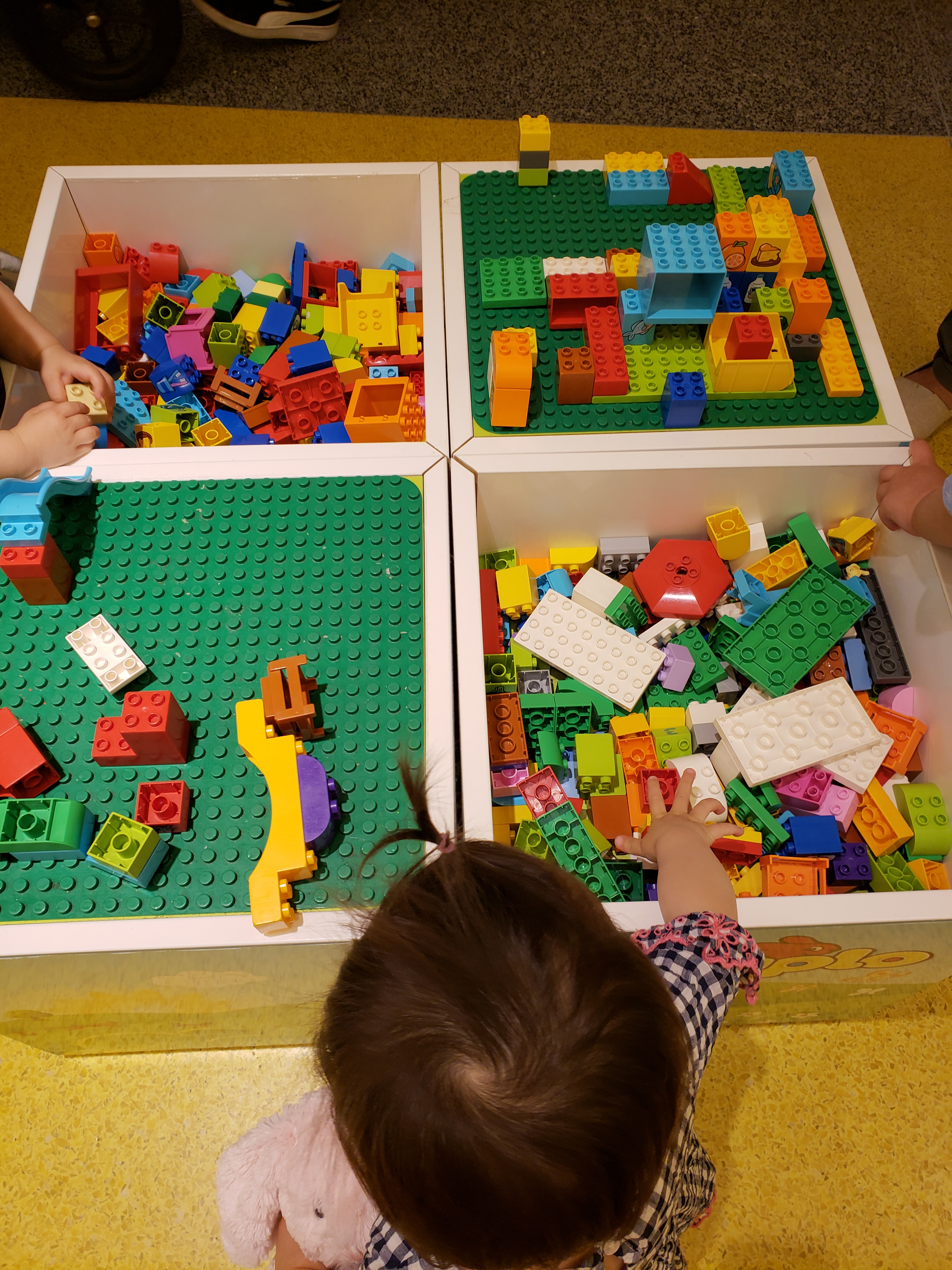 There's really more than this; clean clothes go in the basket, toothbrush goes on the tray, tea towel goes on the hook, books go in bookshelf – you get the idea.
The best thing is we are creating life long habits. These actions of putting away become instinctive, Baby A automatically puts her banana peel in a bowl I place for her. It's really to teach her things go in a certain place. I really try to make my house baby friendly for her. The living room still needs a lot of work, but it's coming along. But her room, bathroom, kitchen – I make sure most things are reachable that enables her to be independent as possible.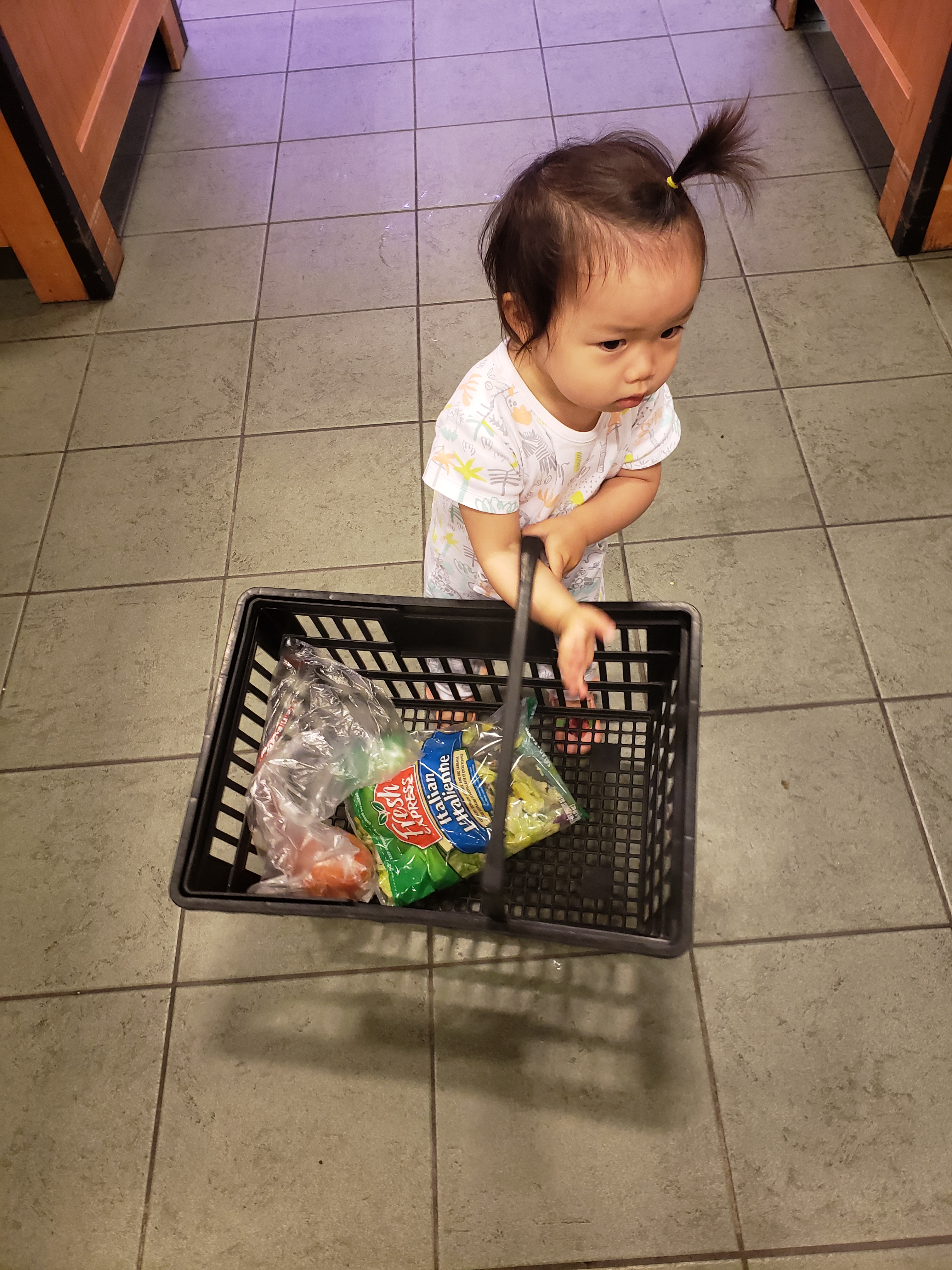 We are still trying to finish the house – believe it or not. BUT we are close, SO VERY close. I promise I will be doing a house tour soon!!!
Thanks so much for reading,