It's been a long time coming since I wanted to write this post. I've been siting on it for awhile and wasn't sure if there will ever be a time or place for this conversation. But, after almost 2 years I realized I'm not alone and as this blog matures, it's really a safe place for real conversations. So, here goes.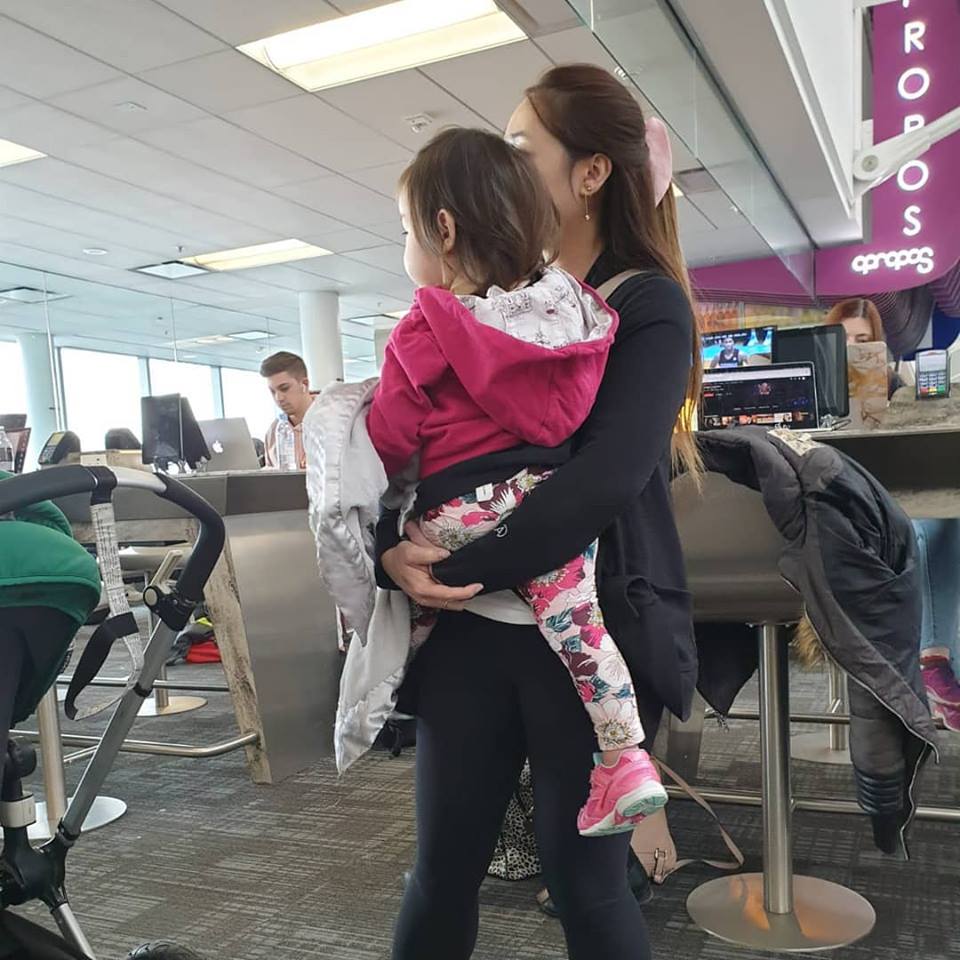 This post was inspired by here. We all heard that phrase before – "It takes a village to raise a child". I never really know what that means until I have my daughter. I'm not talking about just support, but also someone who would discipline and teach them the right and wrongs too. It's this "village" that won't judge you but also help you.
Sometimes I can't engage in a conversation where my mom friends will tell me how the family would sleep over once in awhile to babysit. Or the family will bring over food/soup to help, or even have a set arrangement every friday/saturday the mom/dad/in-laws will come over to help watch the kid while the mom can run errands.
I get TOTALLY jealous when I hear about everyone's support network.
I've mentioned briefly in one of my Instagram post that my husband and I have not gone on a date for over a year, unless you count having our child strapped to us in a baby carrier, or my screaming child in the back of the car, or a throwing food disaster dinner while I'm trying to stuff every food down my throat as fast as I can so I can get out of the restaurant. Sure there are some nights we can go out after she's asleep and my dad is home. So we get to sneak out at 10pm and enjoy a few hours or "alone" time. But most of the time we do not get the luxury to have a "break" and really go out on a date.
Fact: our eating out dinner don't usually last longer than an hour. Why? Because my child cannot sit still. Ever.
An open letter to the moms who don't have a village:
I know what it's like to wish you could just call someone over to your house but not sure who to call
I know you feel isolated without family support
I know what it's like to never be able to watch a movie while it's still in theaters.
I know when other families about "weekend getaways" and roll your eyes because it simply isn't a reality for your family—who'd watch the kids?
I know that even occasional paying for babysitting adds up and is not always feasible for a new family.
I know how it feels to pay for daycare/Montessori school that costs an arm and leg, and you wonder why you can't afford certain thing
Some creative work around for moms who don't have a village
I can only dye/cut my hair at night. My hair appointments are usually at 7pm – I do beg for the latest hair appointment they will take me!
Alternate putting your child to bed. That way, at least one of you gets to go out!
Be prepare to take many many sick days when day care starts: My child was sick every other week, I was sick every other week, my husband was sick every other week. We legit took turns for 8 MONTHS STRAIGHT. We were pretty much left on our own to survive. I started to learn how to use oil diffusers, Chinese herbal soup, anything to stop this madness in the house.
Oh and count those PA days and spring break and winter breaks too!
Full time working parents or even if you are a stay at home mom: Get a cooking lady. I swear – it saved my sanity. I couldn't do it. I can't come home – cook and take care of child everyday. (side note: we live with my very traditional Chinese dad who needs fresh cooked Chinese meals everyday – I can't do it). SO YES. GET A COOKING LADY. She makes authentic Chinese meals – we all enjoy!
Oh I have a 6am appointment? Well – Let me go there early enough get my stuff done. Have my husband drive my child to me, so I can drive back home with my child after my appointment. She just went for a joy ride. Hopefully your child likes long car rides…
Learn to say no and help your friends understand, because don't fault them when they don't understand.
So, not to say we have absolutely NO family help. We do, but we don't reply on them. We would ONLY ask for help when we absolutely have no choice and we are desperate. My motto in life is – if people don't reach out to help, then they are not that interested in the first place.
ALOT of my friends who has newborns ask me how in the world did i do it alone with no help. I hear nice stories where the grandma/grandpa come help and let the mom seep, or pump or breastfeed. I simply reply: You work with what you got. I do have to say, my daughter has always been an amazing sleeper, she's very good to me and really let me rest and have breaks through out the day. She used to take 3 naps and each naps are like 3-4 hours each. I know I really can't complain – so I was able to do it on my own.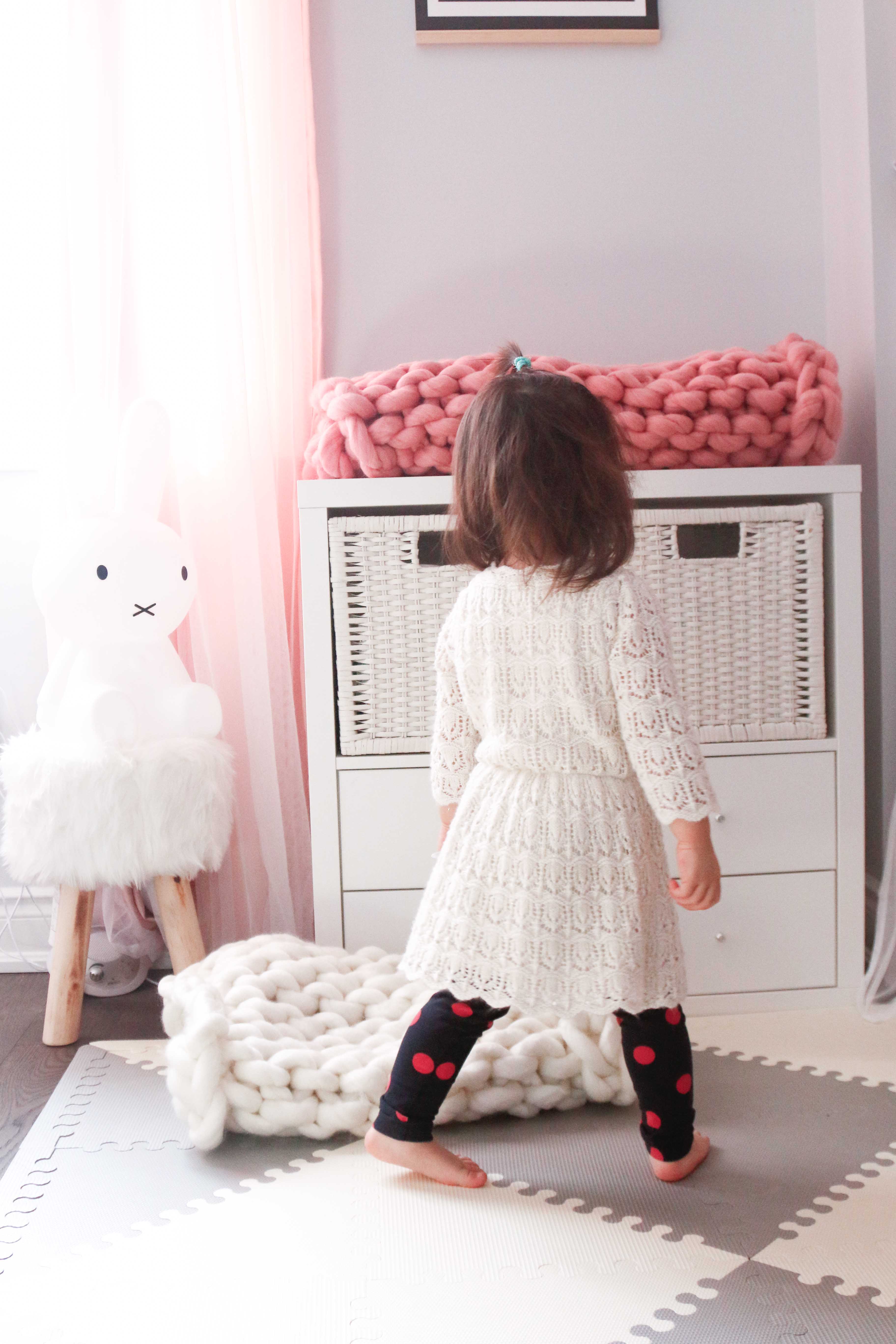 Lesson Learned
Not having a village taught me a few things. How I missed my mom and what a saint she was taking care of me also without help with family. There are times where I have so any questions and wished I can call her up and ask.  Don't underestimate yourself. I learned a shit load of stuff while on mat leave and I survived pretty much on my own. I learned the real value of being able to get away and I do enjoy those alone time that every mom needs. Time away is replenishing.
Ultimately, I learned that even if you don't have village to help you, you will make due, and you will be surprised how much you can accomplish on your own. You CAN drive to the doctor's appointment by yourself just after 2 weeks of giving birth. Sure, you are still bleeding, and carrying that baby carriage is hella heavy, but you can do it. I did it, and you can do it too.
In doing so, perhaps we village-lacking moms can find each other and be there for each other in the ways that we'd like to have someone be there for us.