Hi Everyone,
I haven't really updated life in awhile besides my once a month baby updates! It's been a busy summer, but I'm loving it. To be honest, I really do not miss work. I love the "free time" I have and although it's been raining this whole summer, I'm really loving the weather! Maybe I haven't hit the "omg I want to be back at work stage" yet.
As you all know, I can only function via checklists and daily tasks, so it's no surprise when I created a list of what I want to learn/do during my mat leave.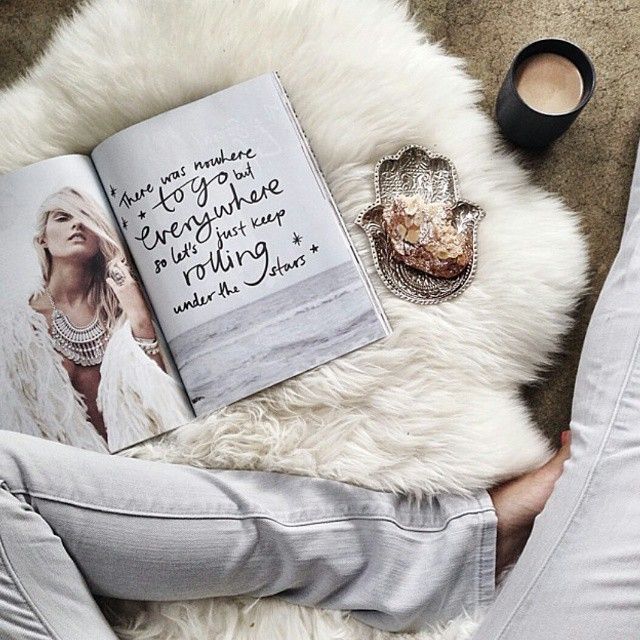 Here are a few of the items that are on my list:
Learn how to sew (ya, I don't know if this is ever going to happen. I'm so damn busy, never mind sitting and concentrating on sewing!)
Read up on parenting books/research
Keep updated in the public health world
It's not a very long list, but so far…. I've only been keeping up with #2. I try to still attend the webinars that are held every Tuesday. But it's just sooooooo hard to get myself organized and dial in. I don't know if it's because I'm just not motivated enough, but my day is actually quite busy! Where does the time go?!
What I've actually been doing:
Silhouette Blog – this has been a HUGE time killer. I'm part of the Silhouette Designer Team, and yes – there are deadlines. Some months I have to write up 2 posts, which takes me a good few hours to write AND take professional photos. And with a baby, it's hard to really sit and concentrate/brainstorm and write these posts! I do most of my blogging at 9pm because I'm such a night owl now. I don't sleep until 2am. (Thank goodness baby sleeps through the night! So I still get a decent 8 hours of sleep – yes baby wakes up at 9am)
Petite and Pretty Blog – I've been getting a alot of sponsor posts (sorry if you've noticed!) I just haven't got the time to write my own posts, and these sponsors posts also have a timeline… so I normally do push them out all at once. I really want to do more fashion/beauty posts – but that does require photographs… and I just don't have the time for that. Occasionally, I get invites to attend opening houses, launches. etc. With my baby, there's just no way I can attend them! But I have been meeting up with some local bloggers which is pretty amazing! @lipstickmuffin

Petite Ruche Shop – Ohhhh, it has really picked up and I push out a good 7 – 10 orders weekly. And I just got new trays! I loveeeeeee the rustic vibe.
House work/cooking – This also takes up a chunk of my time. Trying to keep the house tidy and clean has been tough lately,…. with all my shop orders and my living floor as my craft area, there's just no way keeping it nice and tidy all the time!! A friend of mine suggested getting a handheld vacuum that way I could clean as I go, but I don't know if that's going to work.
Mom full time – being a mom is tiring! There are days where my baby just won't let me out of sight (like today) She was on me since 9am to 4pm today. No napping, nothing. I got nada done. I just couldn't believe how tired I am today that I decided to get a coffee at 8pm so I can stay awake for the rest of the night so I can do some work!!!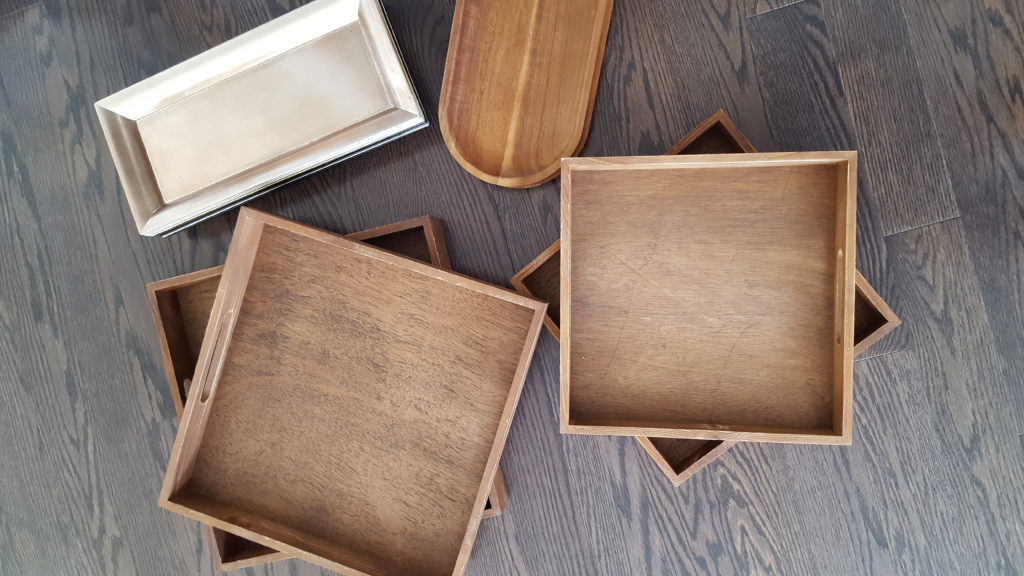 The Exclusive Mommy Club
Ever since I gave birth, I find myself surrounded by mommies. Mommy groups, mommy lunches, mommy hacks etc… it's like a whole new world I didn't know existed. Do you know just HOW MANY FACEBOOK GROUP ABOUT MOMMIES there are out there?!!? I think I got invited to join like 8 and hence, my entire facebook feed is FULL of babies and mommy questions all over my facebook.
Stroller Walk and Java Chat
There is also mommy get together events around York Region, seriously – they go for "stroller/java chat" I actually wanted to attend one of them… they are wayyyyyyyyy to early. There's no way I can get her and I ready and be there at 10am. It's just way too much effort.
Baby and Books
So, Markham is central of Tiger moms I swear. I've been trying to get into Baby and Books and there's just NO WAY in getting in. First, you have to register when the registration is open at 6:30am and there are only 9 spots. It runs for 8 weeks. Which means, I literally have to haul my ass up at 6:15am to make sure I can register her in the Cornell Community Center.
Baby Yoga
I was recommended to do this by my mommy friend. As much as I hate yoga, I really enjoyed this! Probably, because it's way more entertaining than me doing yoga poses for 90 mins. I have such short attention span (this is why I do running and hardcore gym instead). My mind is not zen enough for yoga. I do yoga for 30 mins, baby do yoga for 30 mins. Perfect! But my daughter decided to do rolling away from mommy for a full 30 mins instead.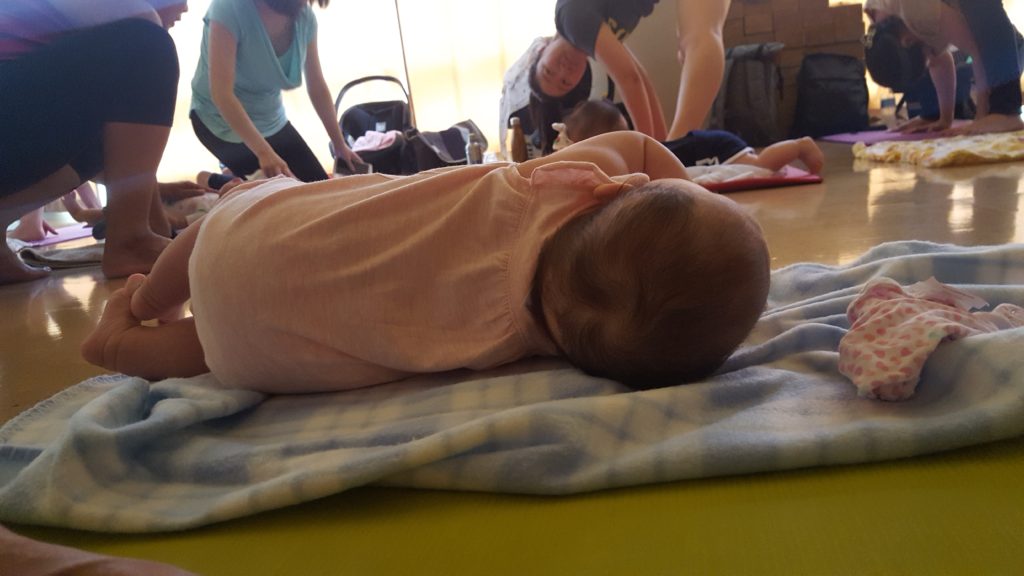 Cantonese Music Baby
Yes. My daughter needs to learn Chinese rhymes. I've been also trying to get into this… and HELLO Richmond and Markham moms who take up all the 12 spots. I say I'm a tiger mom, but I'm sure there are more hardcore tiger moms out there!!! Frig. I feel like I'm so behind – I need to get better at this registering my child to every single program there is out there kinda deal.
So yes. My summer has been soooooo busy with activities! I'm kinda hoping fall it would slow down a little so I can enjoy me time… but somehow I doubt that. She's starting to sleep less during the day – which means…. I will get nada done.
This sums up what I've been up to! I'm gonna really try to do more personal posts/beauty reviews (which I've taken photos just haven't had the time to write them yet!)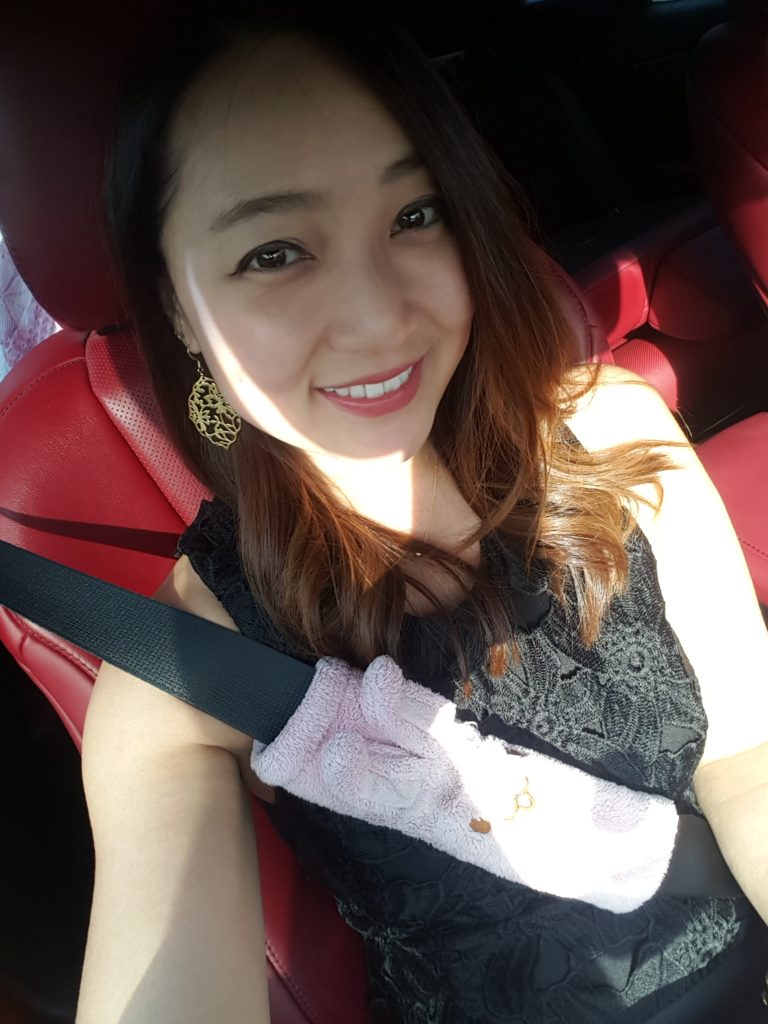 Thanks so much for reading!