Ok. Full discloser. I WAS very determined in losing weight and trying to get back to shape…. which I did! But, as life gets a bit busy…. I stopped exercising and started to stuff my face. SO. DO NOT BE LIKE ME
But before I throw all that out the window – here are some tips on the best
postpartum body shapers
for getting your pre-pregnancy tummy (
postpartum belt
would help)! This is not just all for being vain and trying to look good. But they are also good for the following as well:
Abdominal Support
Childbirth is hard on your stomach muscles. Doesn't matter if you had a natural birth or having a C-section. Your stomach needs to heal.
Your muscles needs time to heal and you might need that extra abdominal support that a wrap or a girdle might give you. With a C-section, it might be harder because the pressure you will feel from the surgery.  Wraps or girdles can help with the pressure and pain you'll feel from your surgical wound.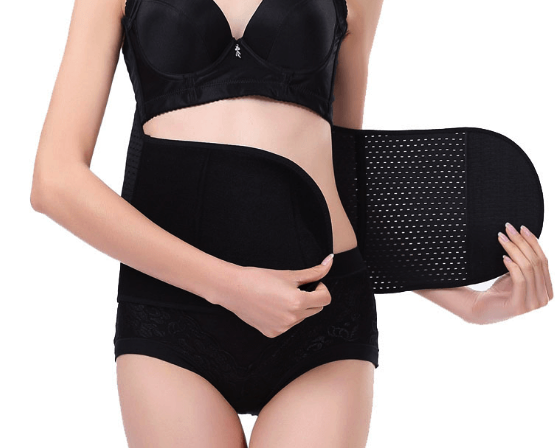 Posture
I was told to always keep a good posture. This can help with post pregnancy. Your posture changes over the 9 months, so getting it back to normal is going to take sometime. A wrap or girdle can help you with that.
Back Pain
I've always had a problem with lower back pain, and I actually threw out my back a couple of times AFTER I gave birth. My back was so weak, it just couldn't handle the extra "freedom" after the baby came out. I was told not to lift anything heavier than my baby for awhile, but one thing I didn't listen was that I rushed to do chores… I was so OCD I cleaned everyday….which threw out my back. Which if I have to give one tip, REST!!!!!
A girdle or wrap can help alleviate some of the pain you'll feel. I was pretty lazy putting it up, but I should had put put it on ore often this would prob saved me from my lower back pain!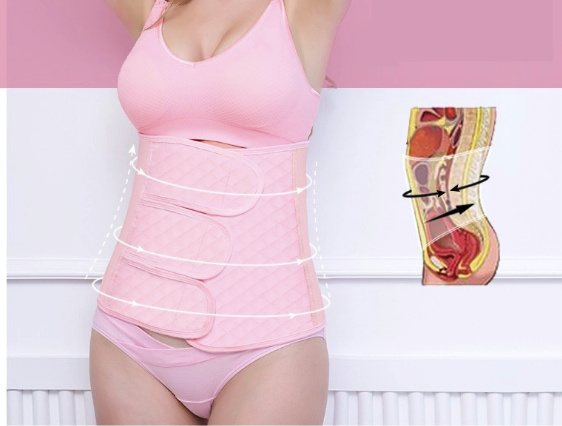 I've listed some of the websites that have more information on the postpartum support girdle
Thanks so much for reading,
Ev