Hi Everyone,
We are back with another Petite Reviewers! Today will be covering the following: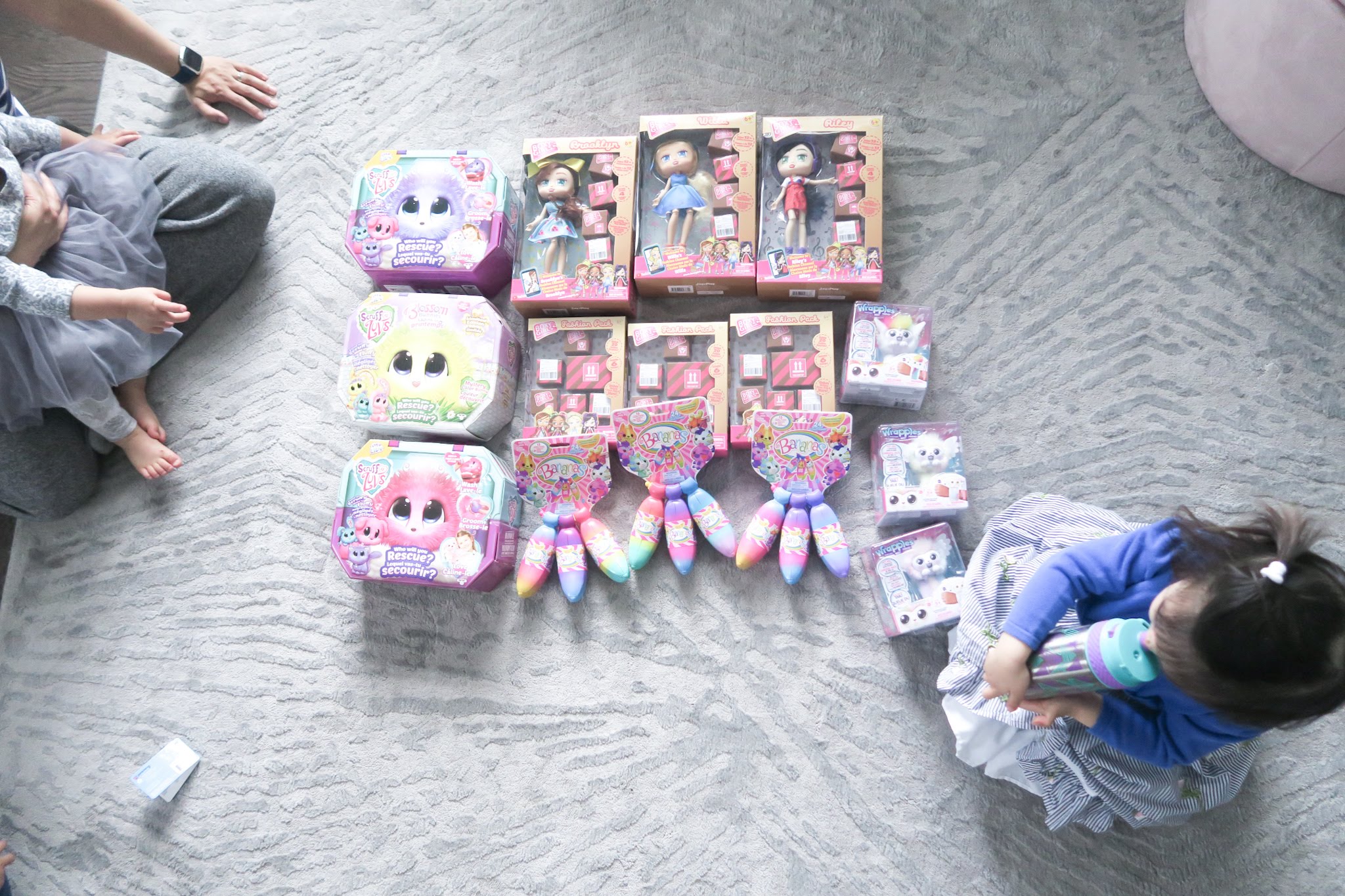 Wrapples

First Impression: At first, my daughter didn't really know what to make of  the Little Live Pets Wrapples. But once I turned it on, it started making noise. My order totally shriek with joy. They have a number of characters to choose from and they each other own unique look. There are a number of characters to choose from, and they each have their own unique look.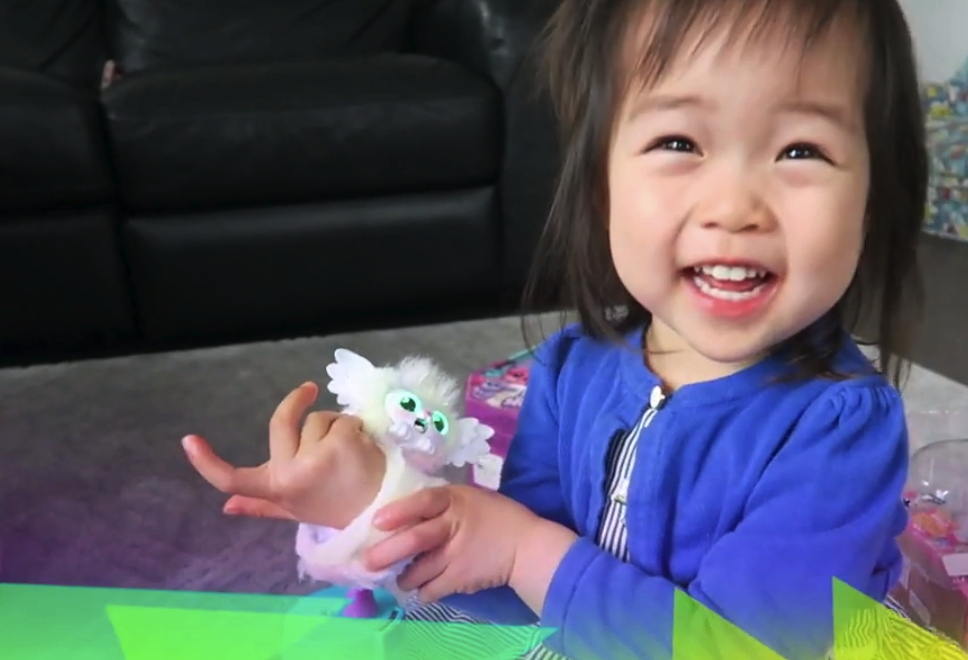 Quality: They are really well made, the fur is super soft and there are little details on the tail as well. This actually reminds me of the 90s toy I used to play with – the slap bracelets! If you guys know what I am talking about!
Overall: 4/5 It makes different noises and my daughter loved it!! It is priced fairly and I'm so sure when she's older she would be able to enjoy this a lot more. I highly recommend this!
Bananas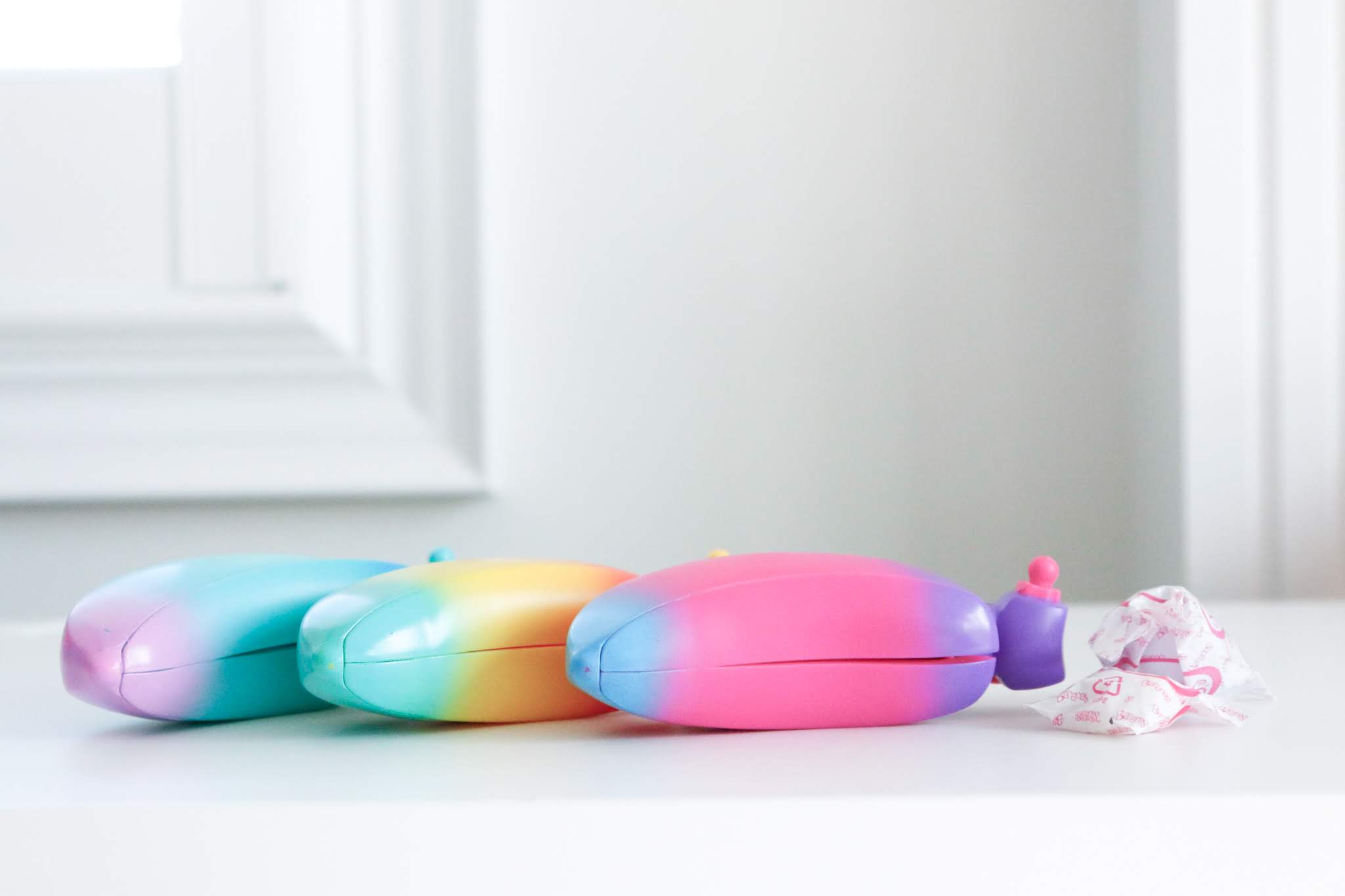 First Impression: I've been seeing these Bananas are the new collectables everywhere!! They are seriously hot for the 2019 toys!  Each surprise character comes with a scented and peelable banana. All the kids had such a fun time peeling the bananas, they actually have little stickers that comes with them, so the kids went crazy for them.  The bananas are actually connectable, so you can just put all the little toys inside and hang them as decorations in their room or their backpacks. Super cute idea! 
Quality: The toy smells SO SO SO good. The poor children thought it was food and started to take a bite off the banana. The little characters are very detailed and super cute. There are a lot of Crushie characters to collect they actually range from rare, ultra rare to limited edition. So guys – start collecting!!!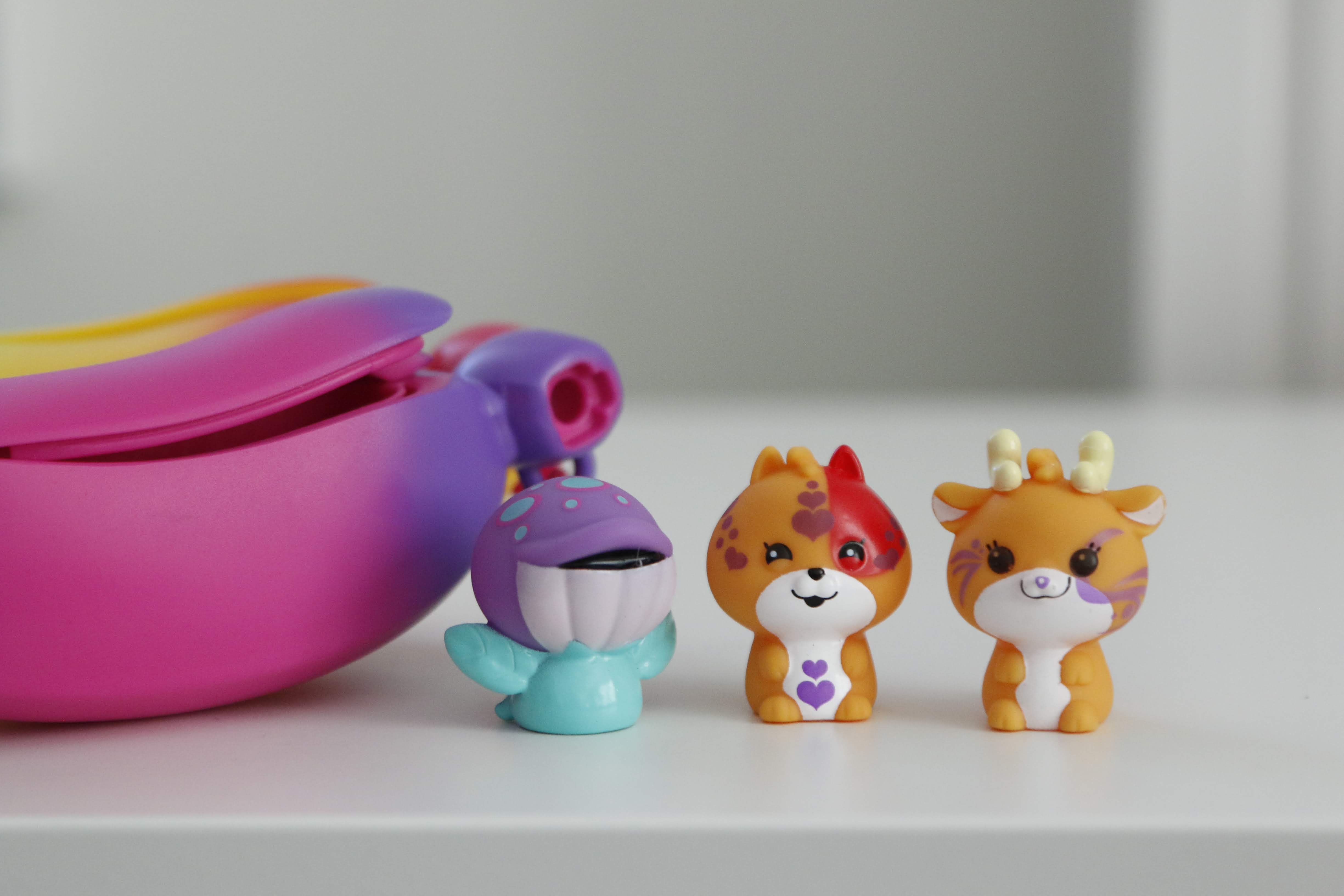 Overall: 4/5 We and the kids loved them. Do keep in mind that the recommended age is four to eight years old, but the three year old and the two year old had a a lot of fun playing the toys and also the bananas. So just make sure you are supervising them while they are playing.
Boxy Girls Dolls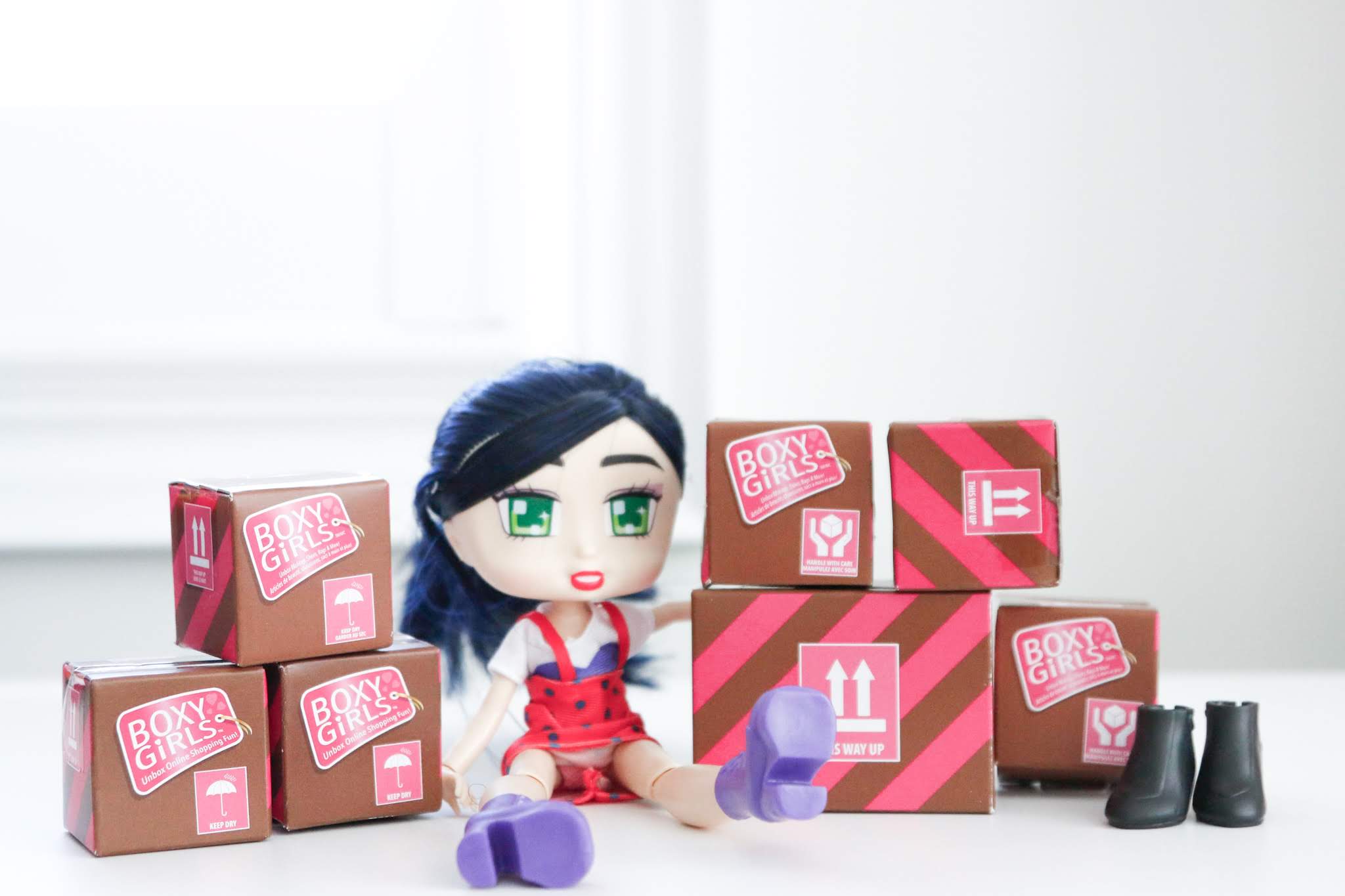 First Impression: Each doll have their own name. My daughter got the Riley from Boxy Girls. She was overjoy when she saw Riley – she was very drawn to her hair and the first thing she did was to comb out her hair and decorate it. The concept of this doll is pretty realistic, it shows a the Boxy Girls loves to shop and each doll comes with four shipping boxes and inside of those mystery comes with a shopping item. 
Quality: It's very well made and it has a lot of details, it comes with a "Thank you for shopping with us!" note – which made it really realistic. They have little accessories like earrings, makeup, bags, jewellery, stickers in the boxes. I was more excited than the kids.
Overall: 4/5 It is recommended age for 6 years old and up. The accessories are very small, so you have to be careful when your children who are under 6 playing with it. I actually didn't let the kids open the boxes because I knew the accessories inside were too small, but it would be super fun for the older kids! This toy would be great for building creativity!
Scruff-a-Luv Blossom Bunny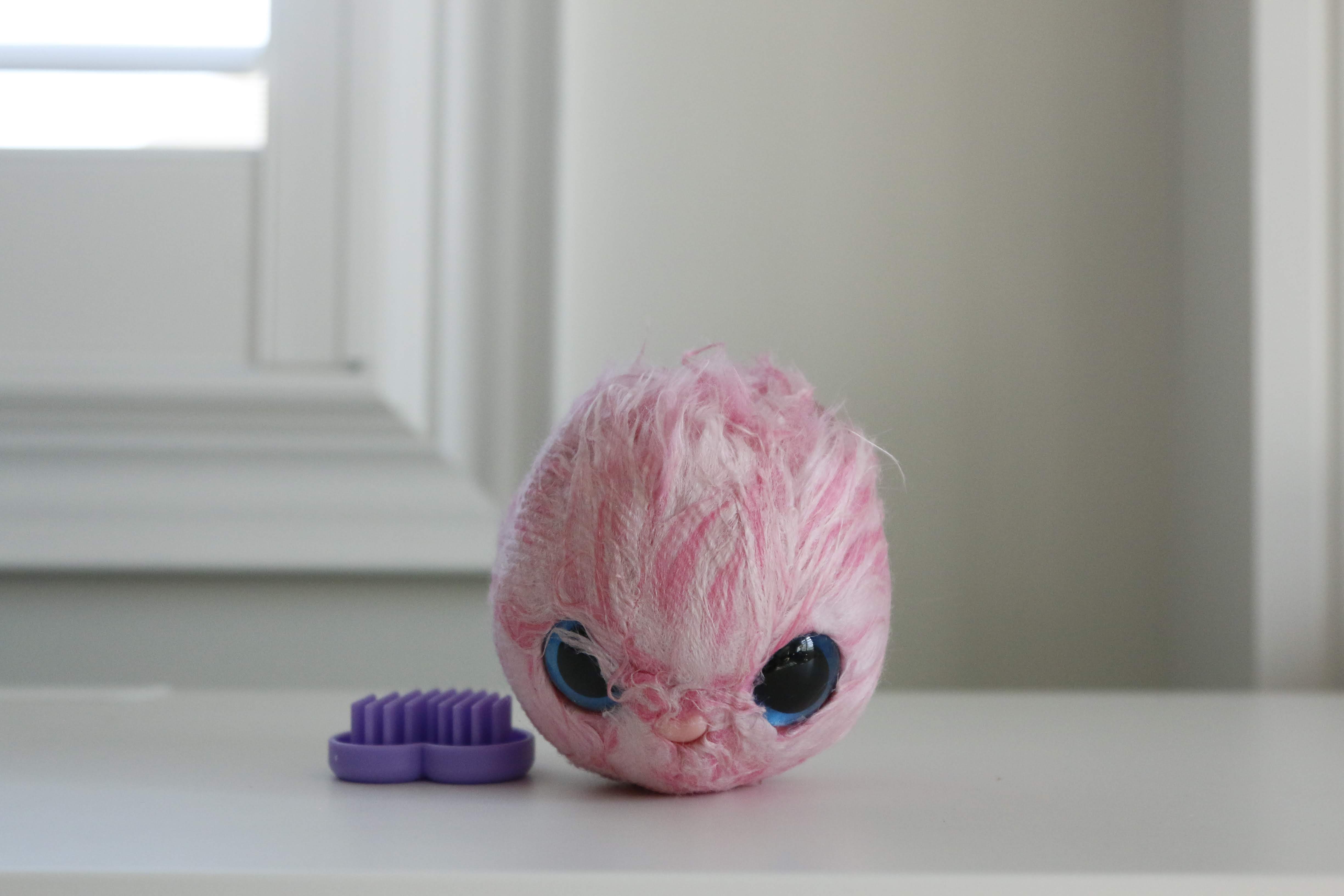 First Impression: Our three children received their each Scruff a Luvs Limited Edition Blossom Bunny, they were so excited to see the picture from the box. They are the mysterious bunnies inside! You can actually collect the total of three bunnies. Peppermint the blue bunny, Lemon Drizzle the yellow bunny and lastly, Posie the pink bunny. With my help, I help her opened up the Posie the pink bunny!
The little box came with a few accessories; a cute heart-shaped comb and a special flower crown. We also received an adoption certificate which we thought was a sweet touch that added to the experience. I especially loved how Scuff a Luvs promotes animal adoption. It's a great way to teach our children the importance and impact of adopting our pets.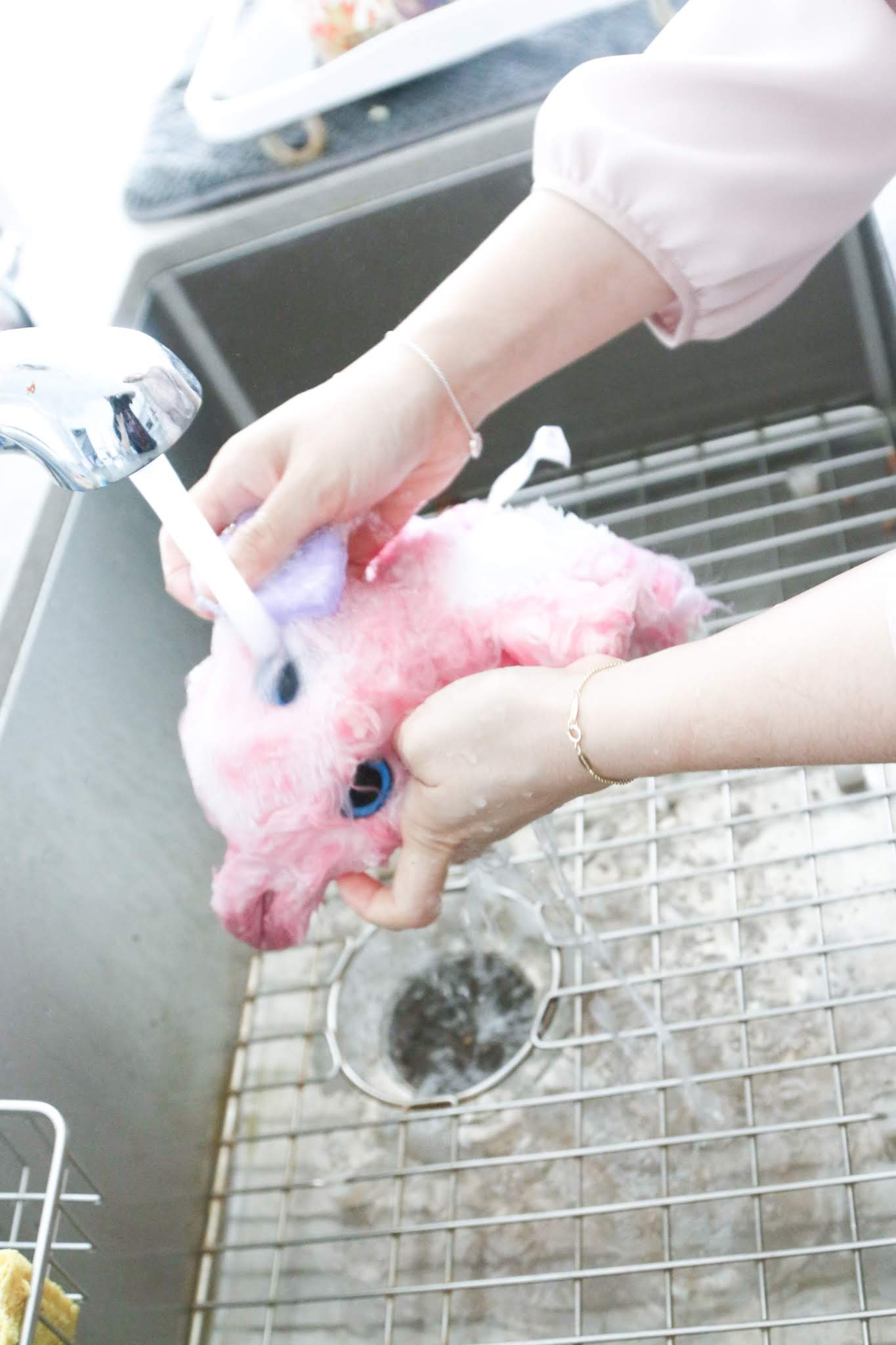 Quality: At first I was a little confused that it came in a ball. But after some reading, it's meant to be wash, dry, groom and accessorize. I had to help my daughter with couple of these steps because she's still pretty young to understand the steps. After some washing, I put Posie the pink bunny out in the sun to dry. It does say in the instructions that this toy is dryer-safe.
Overall: 3/5 – It did take awhile to achieve this look, but my daughter still loved the bunny and she hugs it. To achieve the soft fur, you DO have to do ALOT ALOT of combing.Tip: I didn't have w ire pet grooming comb, but after some research, in order to achieve a more fluffier look, I used a metal wire pet grooming comb that I use for our Sheepskin fur. This certainly helped achieve a look similar to the ads.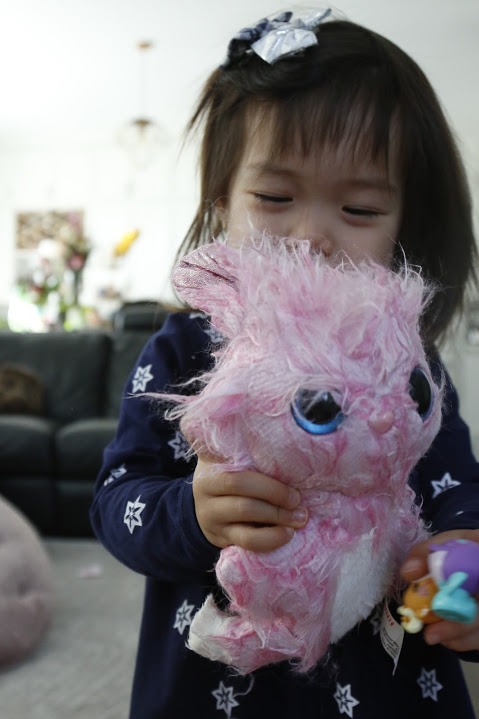 For the video review!
Thanks so much for reading!