We are so excited to do this interview with Yang, we actually met her via Markham Wellness Circle event. I love meeting new mommy bloggers!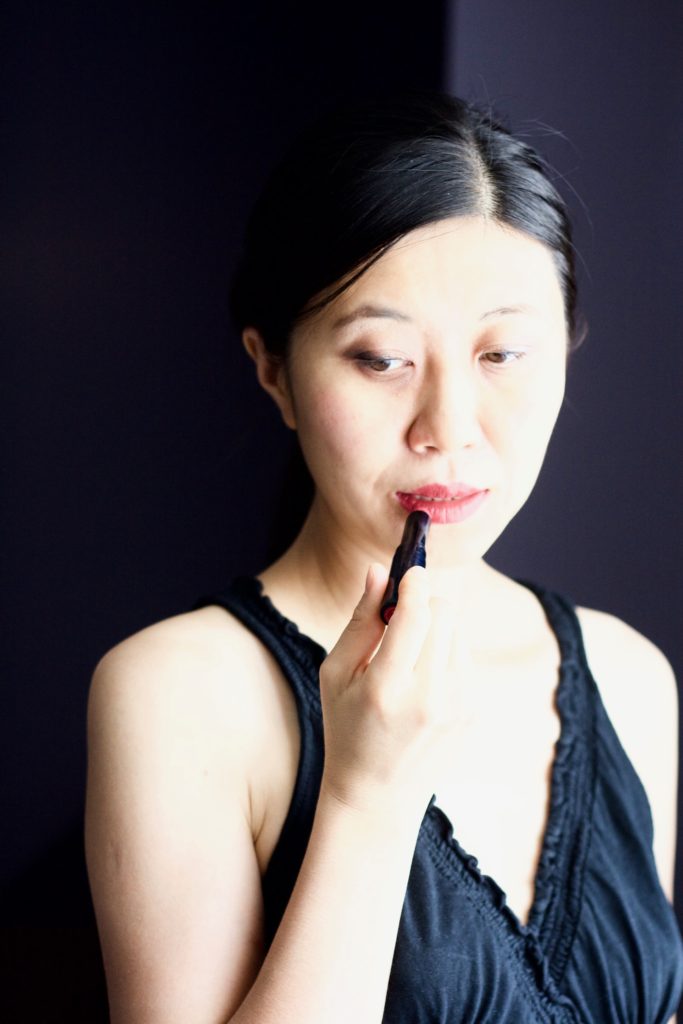 Tell us more about your business?
I am a traditional and real food blogger at Yang's Nourishing Kitchen. I promote a food philosophy that's healing to our bodies, and I help others achieve balance and well-being through nutrient-dense recipes. I also blog about holistic health, such as my healing stories, traditional Chinese medicine, natural remedies, etc.
I am a consultant with Beautycounter, a leader of the clean beauty movement, helping my clients detox beyond foods by switching to safer, high-performing and nourishing skincare, cosmetics, and personal care products for the whole family.
In a nut-shell, what I do is to help people achieve whole health inside-out, by taking care of what we put into our body and onto our body. I am not a health professional by any means. I am an independent researcher and I have a lot to share with my audience about what we can do on our own to drastically improve our health, based on my own experience.
How did you come up with the concept for your business and at what point did you decide to make it a reality?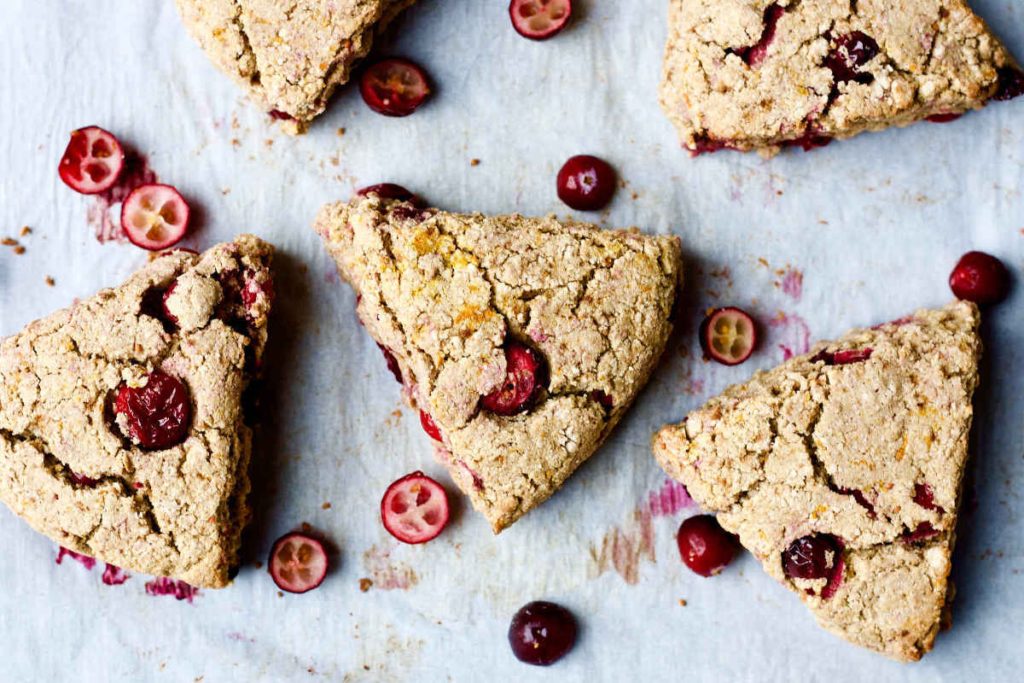 I have always had a passion for healing, food cure, holistic health my entire life. I loved cooking since I was a child and even when I was little I liked to ask my mom whether a food was good or bad for me before I decided whether I was going to eat it. When I was 8 or 9 year old, I was already cutting out newspaper articles to attempt to convince my uncle to quit smoking.
Before I had children, I spend years helping my husband who suffered from high cholesterols by showing him a healthier whole food diet. When we had children, I opted for natural child-birth twice, and I was one of the crunchy mamas putting cloth diapers on my babies.
Unfortunately I got really ill after having the second child, due to a combination of mental and physical stress on my weakened postpartum body. That illness was devastating to me – I was at the verge of becoming disabled but my family doctor couldn't do much about it. I was diagnosed "Fibromyalgia" and told it was incurable. Eventually, I was forced to leave my career as an IT consultant due to this prolonged illness. Those were the worst years of my life, not only I was physically unwell, I really struggled with mental health issues.
While I searched for and implemented holistic cures, I also discovered that cooking was one of the best therapies – I spent a lot of my time cooking nourishing foods because I just couldn't eat the foods we bought from restaurants; cooking also helped me tremendously to lift me out of depression and anxiety.
Initially, I just wanted a creative outlet to document my recipes – I had some really good ones that I wanted to share with the world – that was how this blog all started. But when I finally came out of the darkness and cured my incurable illness, I turned my passion into a business – well, it didn't start out as a business, but I had worked on it for over 2 years now offering services and information to help other people.
How do you balance your work/home life, or is there even such a thing?
Ha! I have to admit, I am very terrible at keeping a balance of my work and home life. Part of it is that I work from home and I work on my own hours, so it's very easy to let work eat up all my free time. I think so many people don't know how much work it is behind running a blog. Now I certainly have much respect for other bloggers. I think the silver lining is that I am doing what I am super passionate about, and my work is fun and meaningful at the same time.
It takes a village for any mom, but for a mom starting her own business, it must take a huge village. So who are your go-to people/services? (I.e. I can't imagine my life without Amazon Prime!)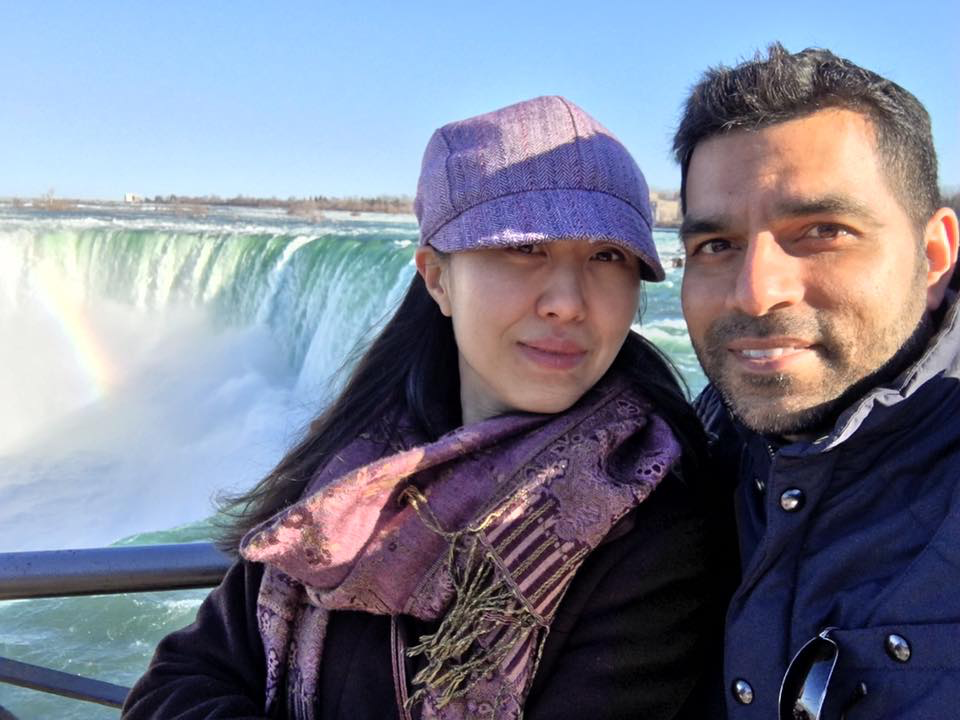 It had been really hard without family supports during my illness and then when I first started my blog. I think a lot of moms out there don't have a village these days but somehow they pushed through. I learned a great deal about doing so many things on my own including all the technical work behind the blog, food photography, video production, teaching a class, using social media. And of course, staying up late at night after the kids go to sleep is often the only way to get stuff done.
My husband helps me with the accounting of my business, and he even does the laundry and take the kids out when I have to teach workshops. My husband is my biggest help and supporter of everything I do, even when I poured money into this passion project without the expectation of making any money in the beginning, he never complained a bit.
I definitely turn to my other mom friends for advice, venting, and connections all the time – we all need our girlfriends to keep us strong and sane to face everything life throws at us. Now a couple years into this blogging business, I have made amazing friendships with other blogger friends as well as women running their own businesses – it's a wonderful community of like-minded and passionate people and they inspire me everyday! So for me, I went into this business alone without a village, but along way I found myself a village through the work I do and services I provide centred around my blog!
What do you do to unwind and recharge? And related, what are you reading right now?
Even a food blogger get stressed out for cooking sometimes. I am so glad that my health had recovered, and I can eat out sometimes to take a break from cooking. When my head is in the right place, cooking itself can be a form of relaxation for me from other things. I don't usually watch TV, but when I am stressed, I watch TV series my husband picked out with him. Recent years, I enjoyed "silicon valley", "better call saul", "fresh off the boat", "12 monkeys"… as you can see, none of the chick flicks as they are my husband's picks, but they are all amazing TV shows! The best recharge for me is when we go camping every summer – we made it a yearly ritual to camp with friends and bring along the kids too, and it's always a blast! The book I am reading right now is "a boy called bat", a book my son's classroom is reading right now so we read along too at home.
Finally, take me through a day in your life…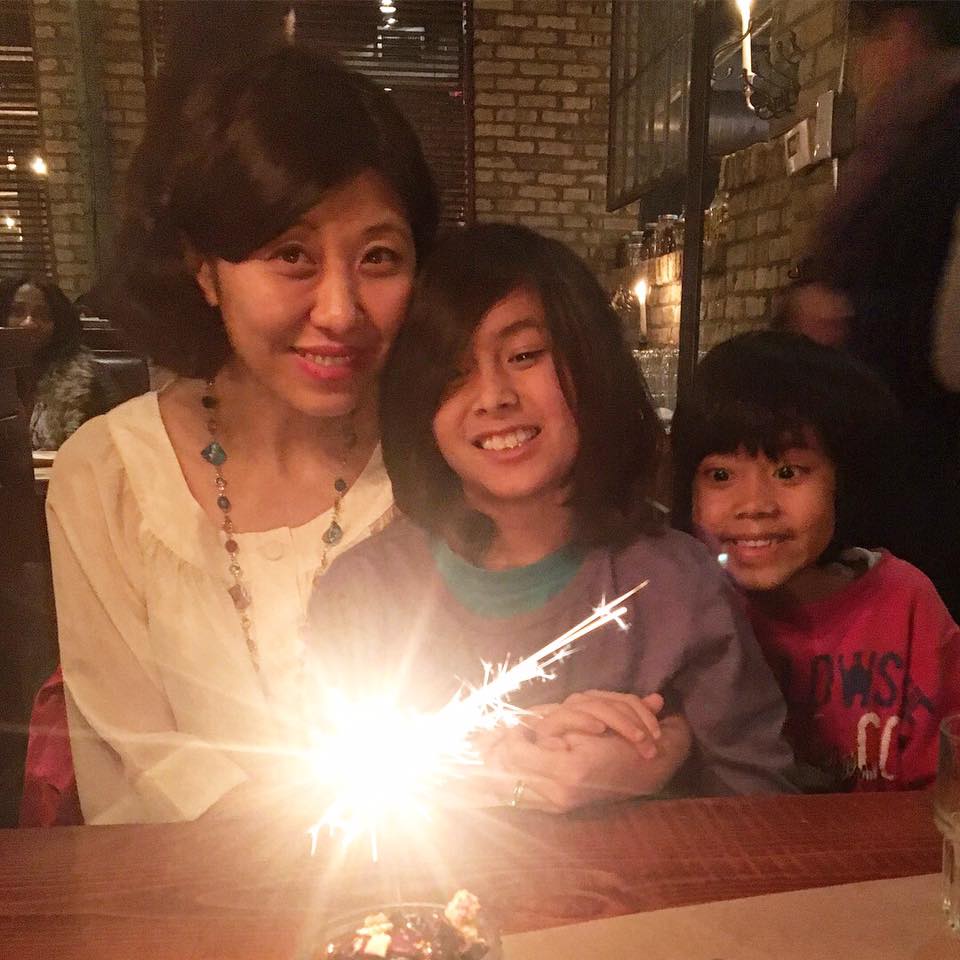 I wake up around 7 in the morning, cook breakfast and pack lunch for the kids. After they left for school, I would tidy up the kitchen and then either run errands or do some blog related activities (testing recipes, writing a blog post or newsletter, photo shoot, promotions on social media, learning and research on a health topic, doing business or product training, answering comments and emails from my readers and clients, etc.) Sometimes, I get to squeeze in more errands in the early afternoon if I didn't have a chance to get out in the morning. Somedays, I take a break from work to hang out with a girlfriend or take a nap instead. I pick up the kids around 2:30-3pm. Then I will offer some snacks for the kids, process everything they need from school (forms, homework, activity schedules, payment, etc.), and cook dinner. Sometimes we play a little video games or board game if I have time to spare, that's the best! Other times, I need to squeeze in more work after dinner and after the kids go to bed.
Want to know more? Follow her on social!
Facebook Page (Nourishing Recipes): https://www.facebook.com/YangsNourishingKitchen/
Facebook Group (Safer Skincare + Makeup): https://www.facebook.com/groups/562753157437651/
Instagram: https://www.instagram.com/yangsnourishingkitchen/
Pinterest: http://pinterest.ca/kitchenNourish/
YouTube: https://www.youtube.com/channel/UCFPoD34xvELlr8N5X-9AJJw
Twitter: https://twitter.com/KitchenNourish