Hi Everyone,
We are so excited to be featuring Hilary! She owns Juniper Brand Goods and we are absolutely LOVING her designs.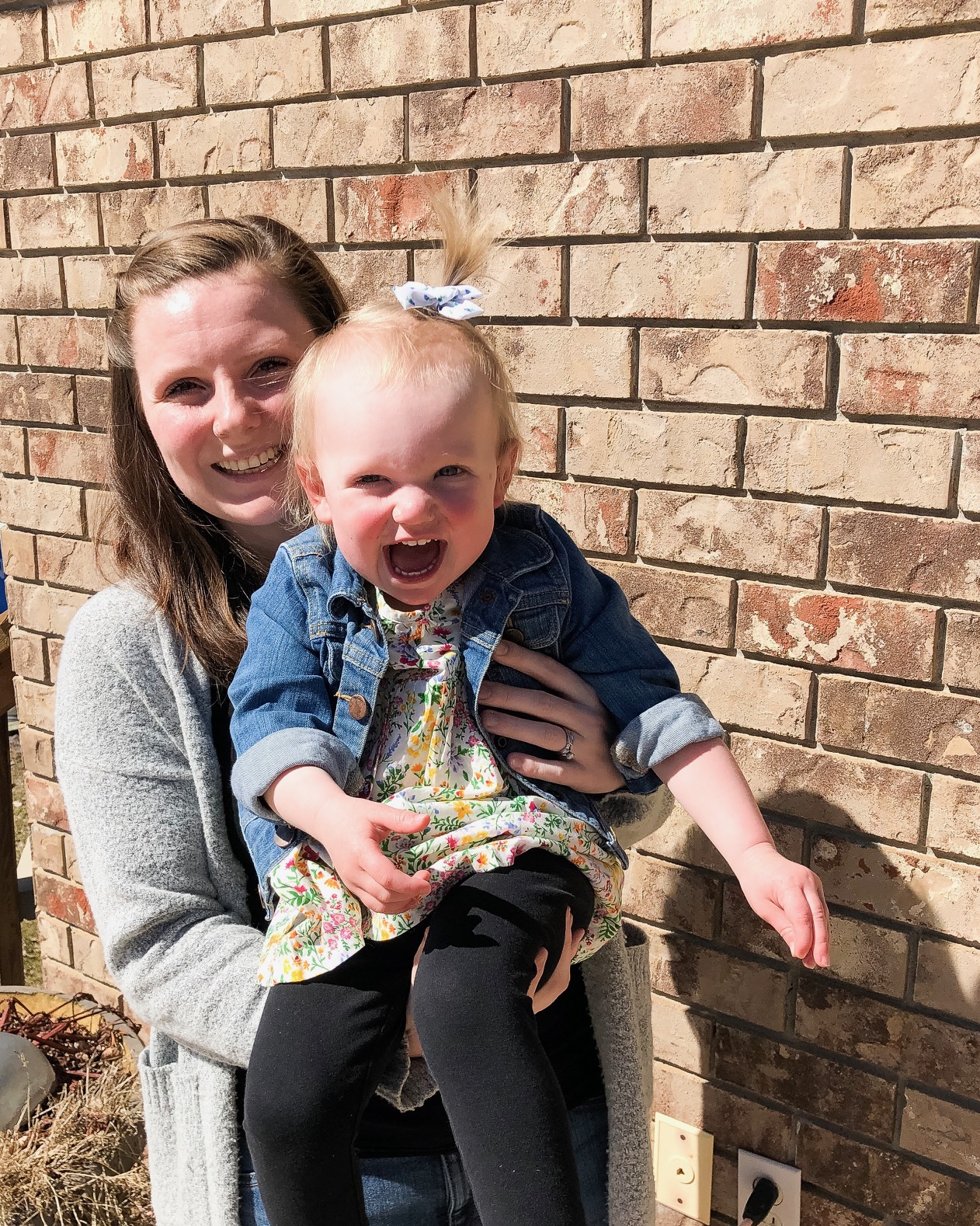 Tell us more about your business?
Juniper Brand Goods makes hand-tied children's bows from upcycled vintage fabrics. I started making bows for my daughter, Addie, and fell in love with the fun patterns and different designs. We opened our Etsy shop in April 2019 and the snowball just keeps rolling!
How did you come up with the concept for your business and at what point did you decide to make it a reality?
I had always wanted to have a side hustle, both as a creative outlet and because I like the idea that I could support us if my husband or I ever lost our jobs. After reading Rachel Hollis' "Girl, Stop Apologizing", I felt inspired to make my dream a reality. Her book really helped me lay out the concrete steps to get started and stop making excuses.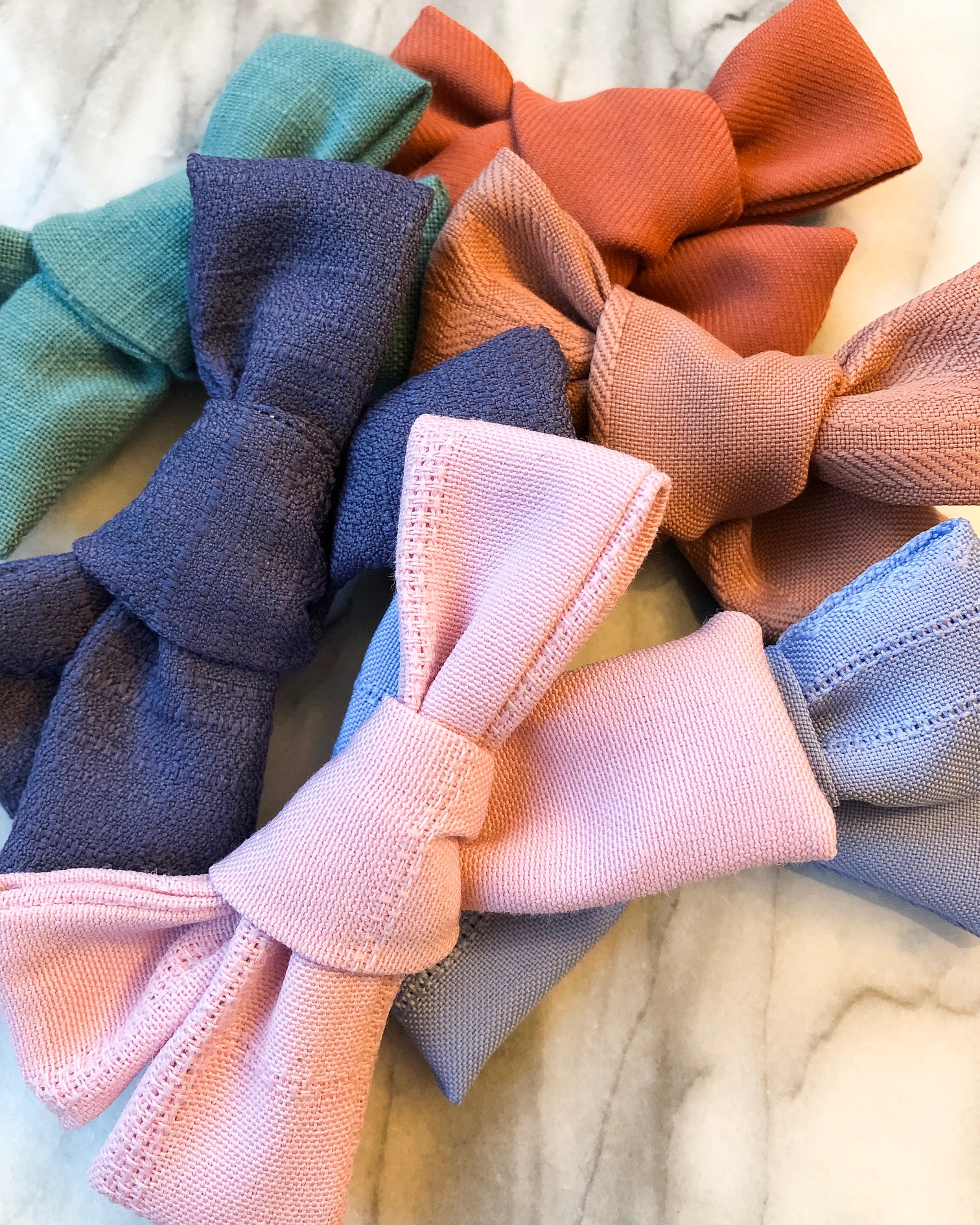 How do you balance your work/home life, or is there even such a thing?
Ha! There is no such thing. I have a toddler, work full time, and run Juniper Brand Goods. It involves late night sewing with a toddler on my lap, getting back to customers while I make dinner, and early morning runs to the post office. There always seems to be a laundry pile up! I tell myself that this is just a busy phase of life, and it is worth investing in my own business for the future.
It takes a village for any mom, but for a mom starting her own business, it must take a huge village. So who are your go-to people/services? (I.e. I can't imagine my life without Amazon Prime!)
Daycare and Amazon Prime are real life savers! And of course my husband; I love overhearing him reading our daughter bedtime stories while I finish up last minute orders. My mother-in-law dug her 20-year-old sewing machine out of storage for me so I could get started without having to invest in a new machine so I
definitely have her to thanks!
What do you do to unwind and recharge? And related, what are you reading right now?
I'm a pretty big Netflix junkie! I also love getting out into nature and going for a hike or snowboarding in the winter. Right now I'm reading "Smart Women Finish Rich" which teaches women about understanding their finances and how to invest well.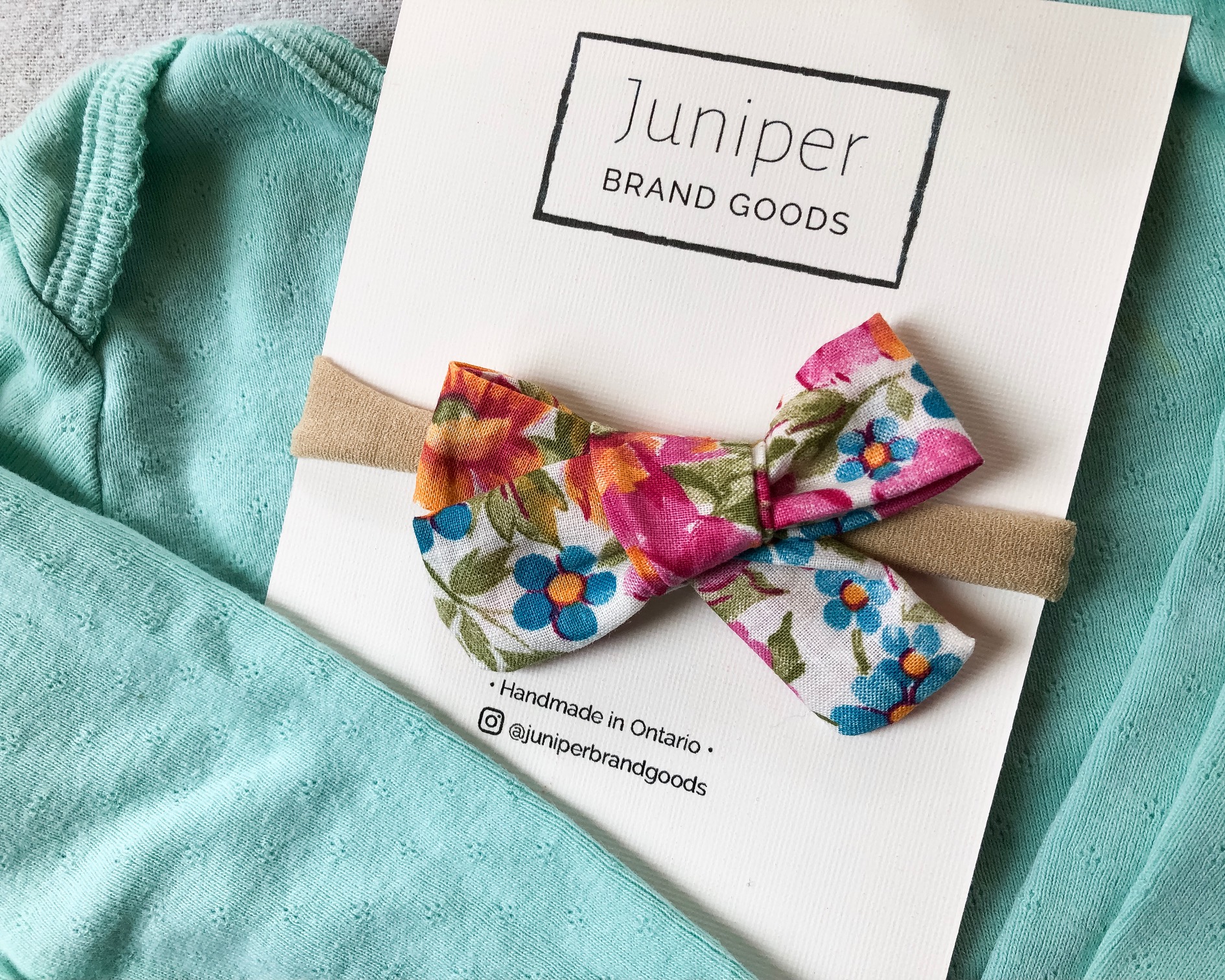 Finally, take me through a day in your life …
Wake up and realize I forgot to pack my daughter's lunch for daycare. Pack us all up, head out the door and drop her off. Swing by the post office and drop off a few orders, then head to work (I work in marketing for a craft brewery in northern Ontario). After dinner, try to sew for 2-3 hours before watching an episode of Parks & Rec, then it's off to bed!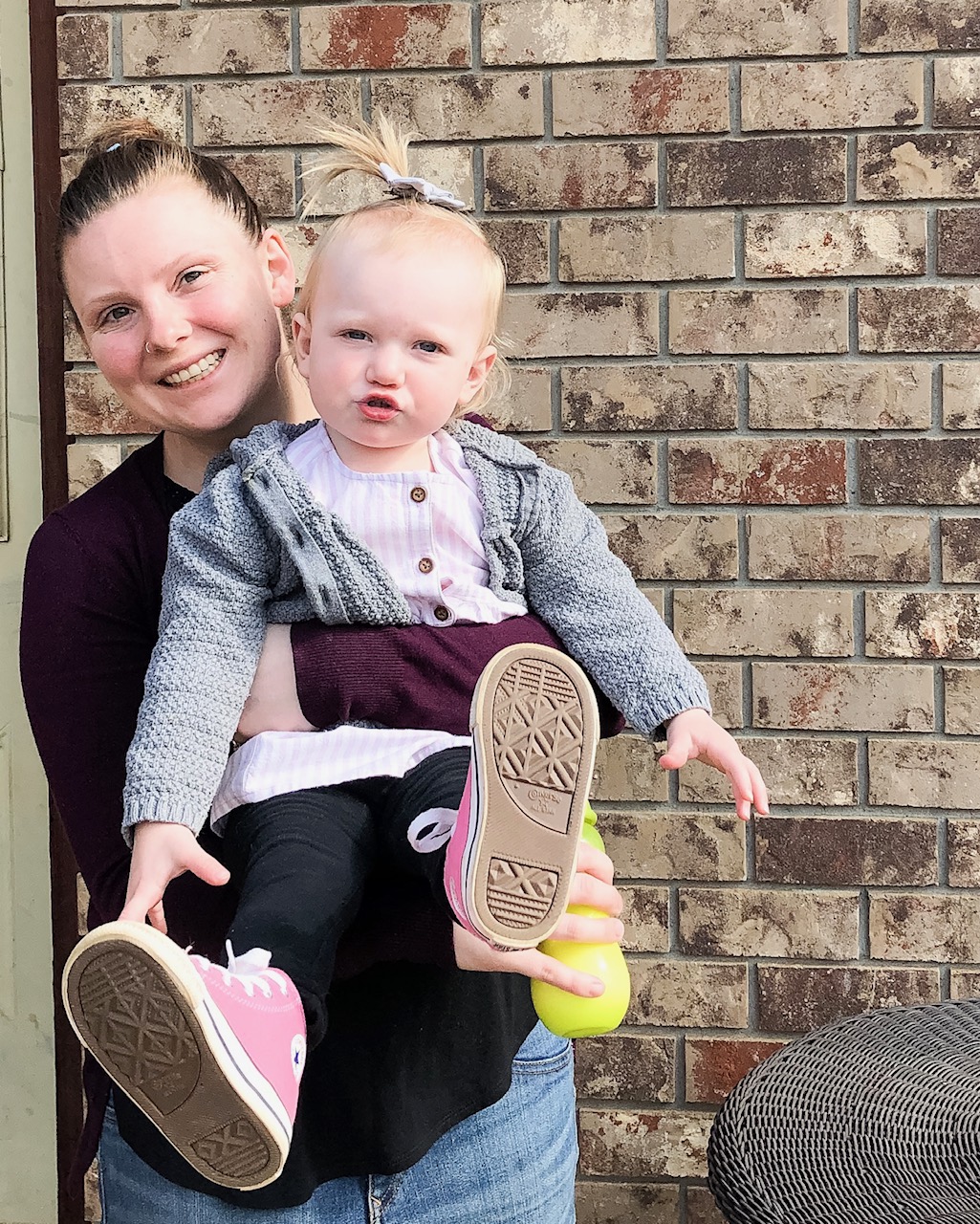 Can't get enough of her? Follow her here! 
Instagram: Juniper Brand Goods
Etsy: Juniper Brand Goods
Thanks so much for reading,