I had the pleasure of meeting Denise at the Markham Wellness Circle event held in Downtown Markham Marriott event and let me tell you – She is a BALL of energy!! She is so easy going and seriously so fun to be around with. What really got the conversation going was when I told her I KEEP PEEING when I cough/sneeze (which I thought was totally normal) But she told me it's not! Many woman suffer from it, and well – there is a cure! You can read more about here.
Denise Chiriboga is the creator of Strong Mom™ fitness. She's a personal trainer and holistic nutritionist specializing building strong bodies in pregnancy, postpartum and beyond. She specializes in helping moms regain strength in their bodies, specifically the core and pelvic floor to help minimize and heal common pregnancy and postnatal concerns such as urinary leakage, mummy tummy and low back pain holistically without extreme exercise, dieting or surgery. Get the Strong Mom™ Flat Belly After Baby eBook: www.strongmom.ca 
Here's a little fun interview I had with her! 
1. Tell us more about your business?
I build strong bodies from the inside out. As a personal trainer and holistic nutritionist I help moms in pregnancy, postpartum and beyond minimize and heal common postpartum symptoms like mummy tummy, low back pain, urinary leakage and get strong while we're at it.
I'm the creator of Strong Mom™ fitness where moms bring their babies to get fit together in a great community of like minded mamas.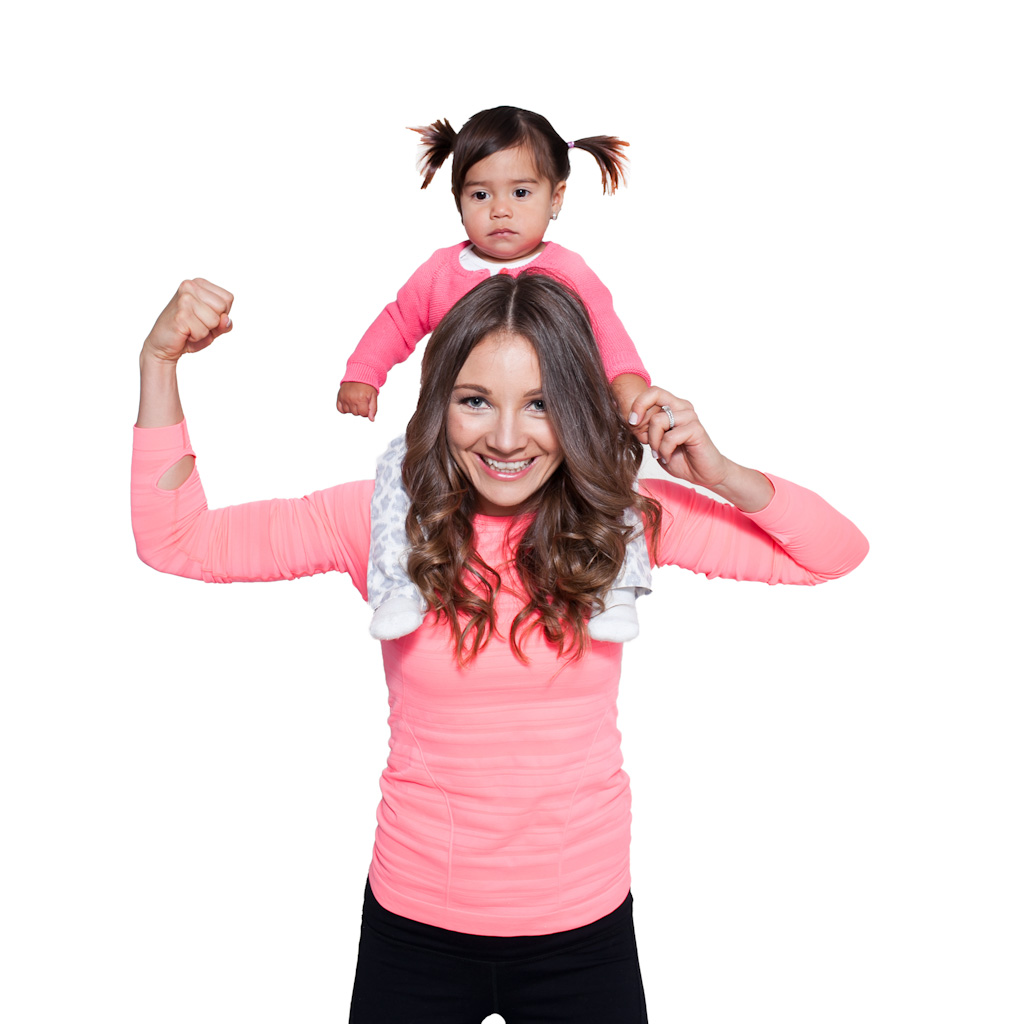 2. How did you come up with the concept for your business and at what point did you
decide to make it a reality?
In my pre children days I worked on Bay Street in institutional investments. But I spent all time surfing the net looking at recipes and workouts rather  than stock charts! So I knew that corporate life wasn't for me. After the birth of my first child I went back to school to become a registered holistic nutritionist and then a personal trainer, without an idea of who my ideal client really was. After the birth of my second child where I had mummy tummy and looked 6 months pregnant all the time (except for the morning when I woke up) that's when I really found my passion for helping other moms get rid of their mummy tummy and give them real holistic lifestyle and fitness ways to fix it without surgery, extreme dieting or extreme exercise. I made my group classes a reality after my second child was born and then when he was 1 I started taking on private 1×1 clients in my home studio and also travelling to moms homes. Leaving my old Bay street job behind in the dust!!!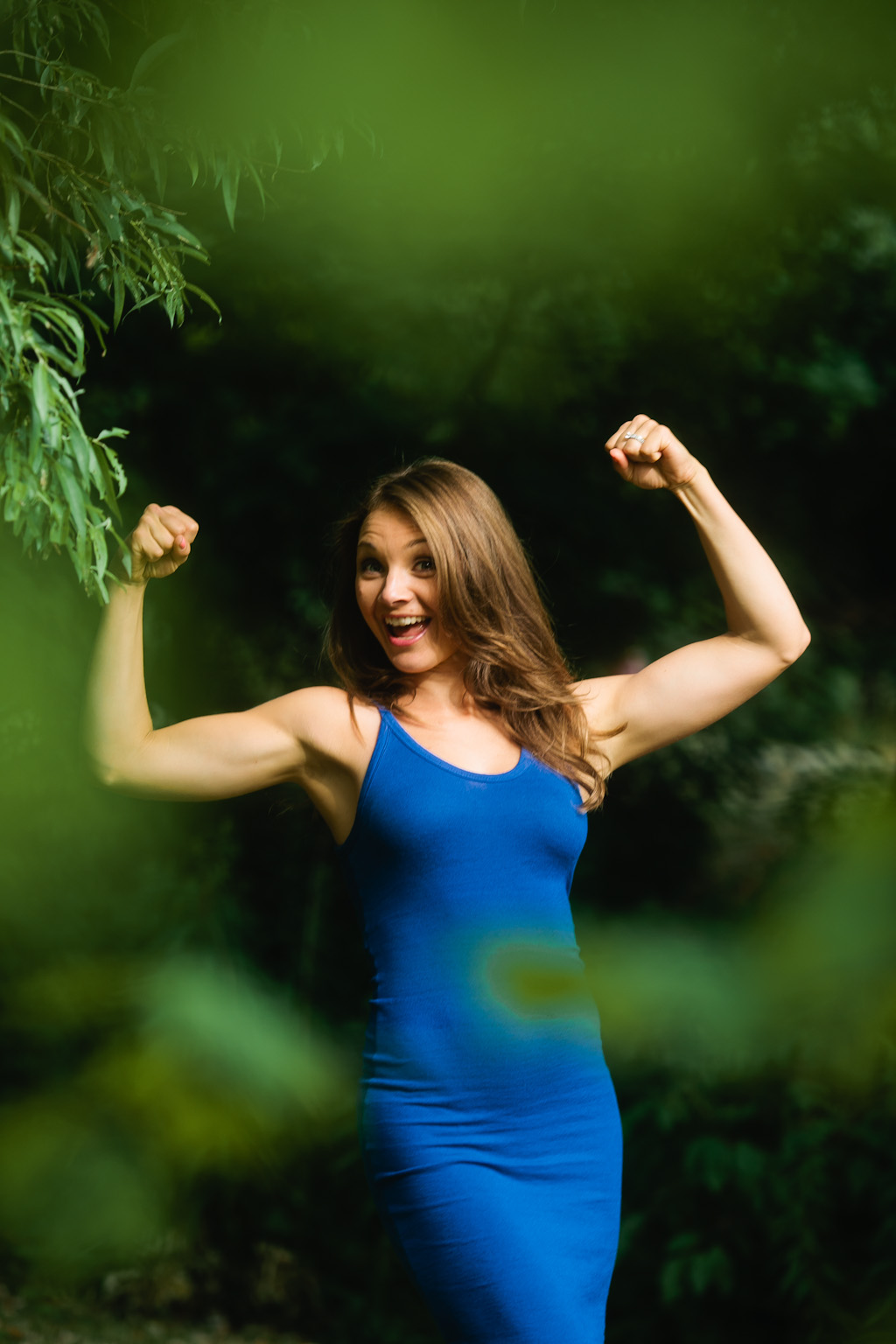 3. How do you balance your work/home life, or is there even such a thing?
Balance is hard cause i'm thinking about my work all the time. I'm listening to podcasts in the car on the way to pick up the kids, I'm thinking about how to improve exercises for my clients while I'm washing dishes. However, if you've ever seen my Instagram grid or my stories, my life, my family and my kids are all a part of the journey. Moms love seeing how I integrate my workouts in my life with my kids, they love seeing how I make healthy meals even when dinner time is chaos. I don't think balance really exists.
4. It takes a village for any mom, but for a mom starting her own business, it must take a
huge village. So who are your go-to people/services? 
My village is my in laws. They are at our home every Thursday and make dinner for the kids and my hubby while I'm off teaching a few classes. My mother in law will put the kids to bed and fold laundry and my father in law cooks and cleans! They're a great team! And in return I make them healthy home made banana bread every week! In the early days they came once a week while my hubby and I were in the office working on my business. My hubby does all my website stuff, he's my marketing guy.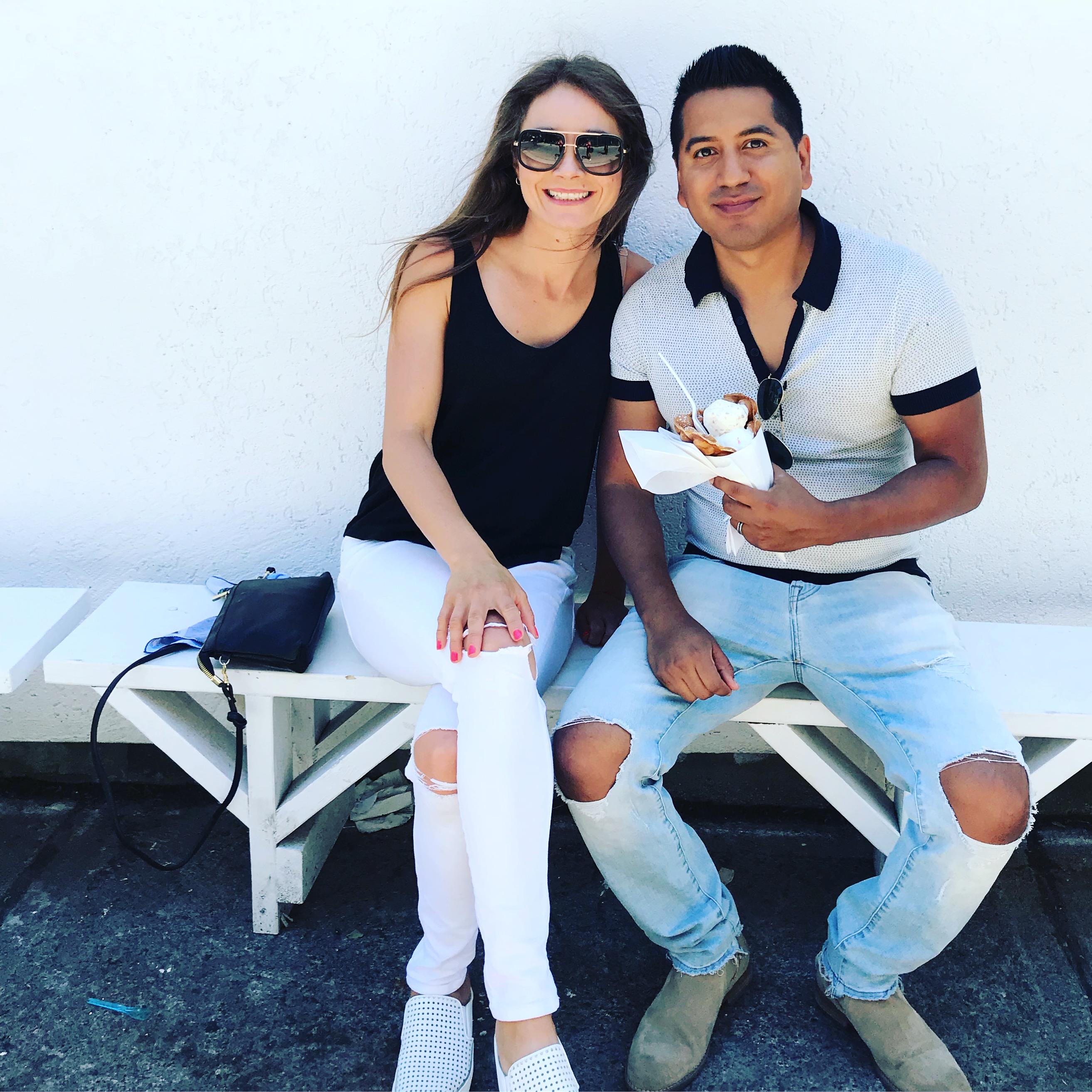 5. What do you do to unwind and recharge? And related, what are you reading right now? Unwind and recharge. Ha that's a good one. I unwind while watching my one PVR'd tv show before bed while I foam roll my body out for an hour! To recharge I sleep, and take a vacation with my hubby once a year for 4 days without the kids! It's glorious. In all honesty my hubby and I have a date every other month. My in laws will watch the kids for a day while me and my hubs just enjoy eachother, we go out to eat, catch a movie, shop, and explore some new neighbourhoods in Toronto. Its so fun! We look forward to those breaks!.
As for reading. Ha  ha ha. The last book I borrowed from the library I read half a chapter than had to return it cause there was a wait list for the book. I don't have time to read. So I listen to podcasts varying from fitness, nutrition, business mompreneure life, pregnancy and postpartum. Lots of stuff.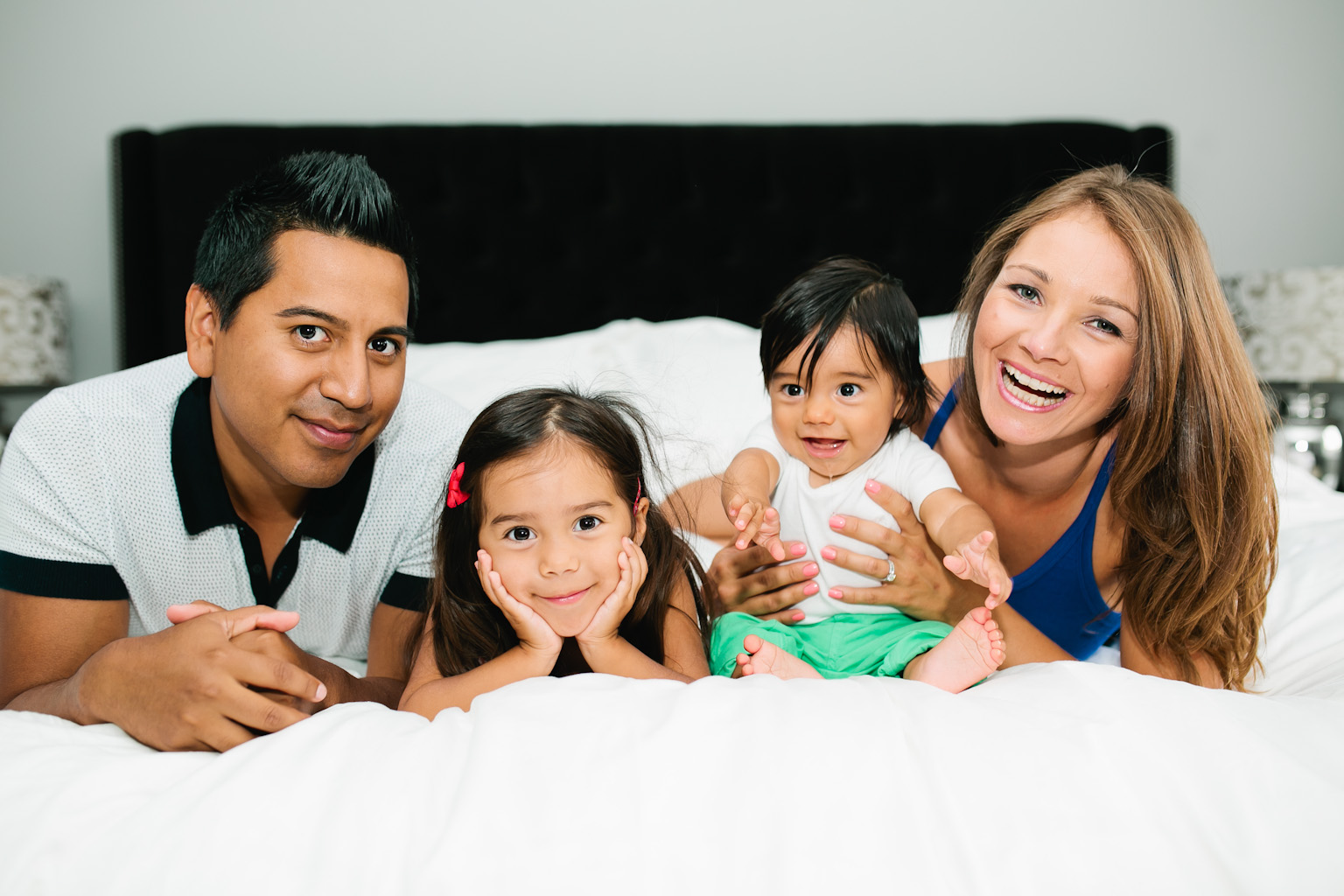 6. Finally, take me through a day in your life…
I wake up at 
5:45am
 with hubby to workout for 1 hour. He gets ready for work while I feed the kids breakfast and get them ready. Since it's summer I'll drop both kids off at their respective daycare and day camp. Come back home for around 
9:30am
 and train a client or work in my business, 3 mornings a week I have my Strong Mom class at various locations in York Region: Vaughan, Markham, Thornhill.
I pick up kids between 4 and 6 (I will pick my kids up as late as possible to maximize my working time, and I have no shame admitting that.) then take kids to their extracurricular activities like Kickboxing and swimming lessons. My son is 2 so he either tags along or stays at daycare. Get home give the kids a snack and play and prep dinner. Usually dinner is already prepped in the night before so I just have to put it together or cook the remainder of it.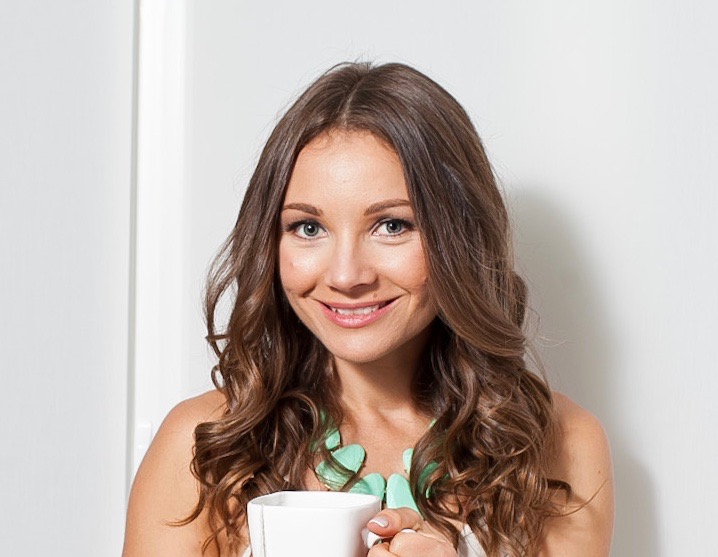 Want to know more about Denise? Follow her below! 
Thanks so much for reading!