We are kicking off May with our very first Momtreprenuer series! You can read all our previous #Girlboss series here. As we are changing direction of the blog, we decided to start feature the fearless moms out there that are making a name for themselves. I am so excited to tell you about Diane H-Stewart, who created two companies. Wee Landings and Kebby + Co. I was honoured to do an interview with her.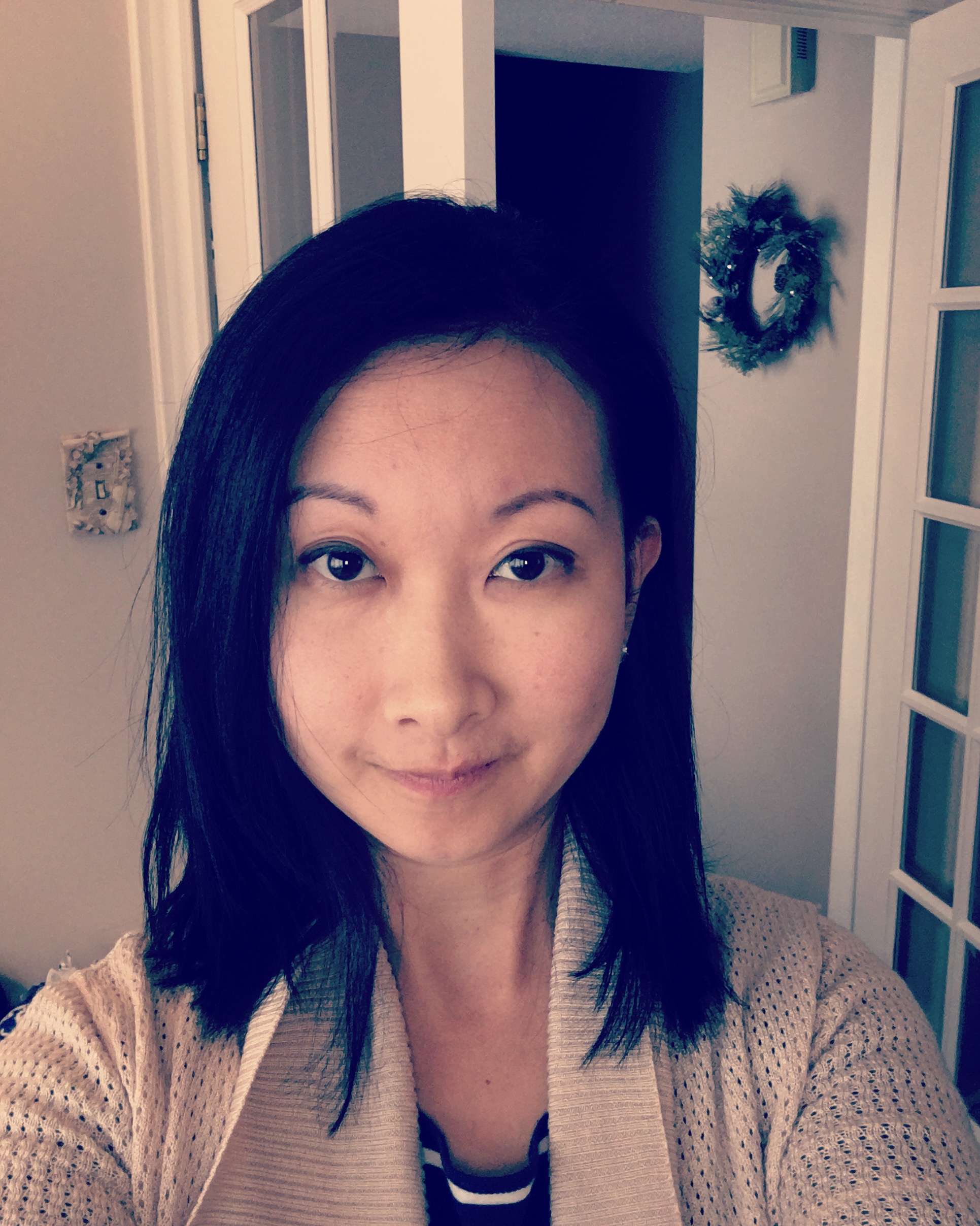 Tell us more about your two businesses Wee Landings and Kebby + Co.
What makes Wee Landings stand out?
At Wee Landings I make multi-use baby security pillows, which are Montessori Topponcinos. A Topponcino can be considered as an essential baby shower gift. In North America we have been advised to swaddle our babies, but the Topponcino mattress is made to provide a warm, secure and comforting environment as well without the need for swaddling. The Topponcino helps you cradle a baby preventing the startle reflex and supports a baby's head and neck. It is recommended that the mother sleeps with the pillow before giving birth so that her scent stays on the pillow, and once the baby is born and is passed around to new visitors, the mother's scent is nearby providing that comfort for the baby. I also love that the Topponcino can help siblings hold babies comfortably and securely.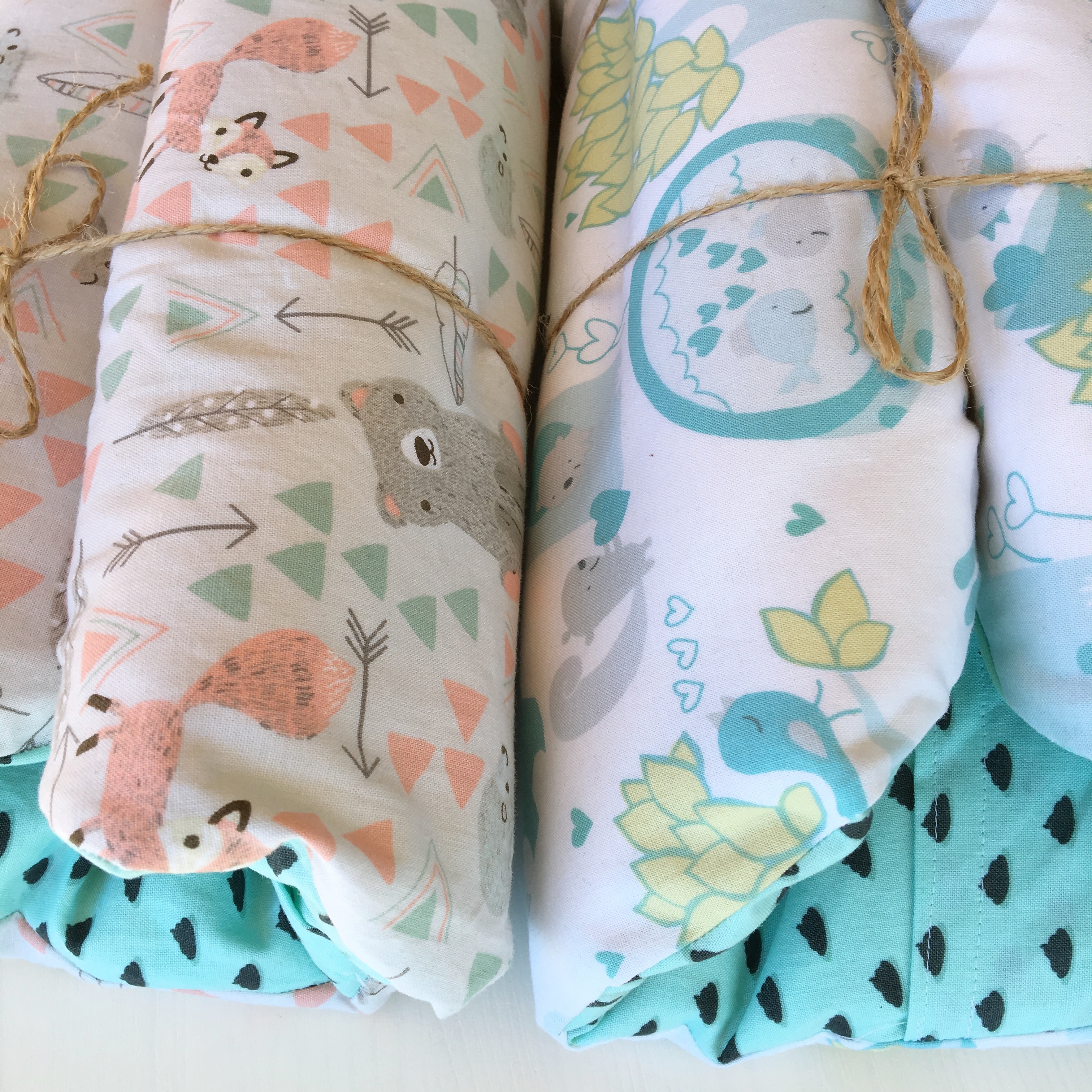 What makes Kebby + Co. unique?
I get a lot of inspiration from my son, so I like to create clothing that is stylish, and practical while still having that fun vibe. I make grow-with-me clothing, so some of the items can be worn for example, from 1 – 3yrs. My son still wears the same grow-with-me pants that I made for him at 12 months – he's 2 years old now! It's hard to find clothes that fit him, sizing varies so much by brand and most of the time the pants fall off because my son's waist is so slender or he's in between sizes. My husband also loves the grow-with-me clothing because he can just pull out anything from the closet for my son and he knows it will fit him. It has been the perfect solution for us.
How did you come up with the concept for your business and at what point did you decide to make it a reality?
For Wee Landings I had a friend introduce the Topponcino to me. She was looking for the product but discovered that it was hard to find locally in Canada, so she approached me and asked if I could make her one, so I did. She used it with her newborn and loved how it created a comforting environment for her daughter and helped her toddler son bond with his new baby sister. After offering it to some of our friends and family members with newborns, we received positive feedback and decided to open up a shop.
For Kebby + Co. I had been making clothes for my son and it quickly became a hobby and passion; whenever I made something for him I would post it on social media and get lots of interest. People suggested that I start a business, but I was very reluctant. In Durham Region, there's already a lot of talented makers providing similar items. After several months of hearing the same message from people, I thought I should give it a try, simply for the reason that I enjoy making clothes. After testing the waters by making a few and selling them locally, I quickly learned that there was lots of interest in what I had to offer so that validated the idea to start and make it a reality.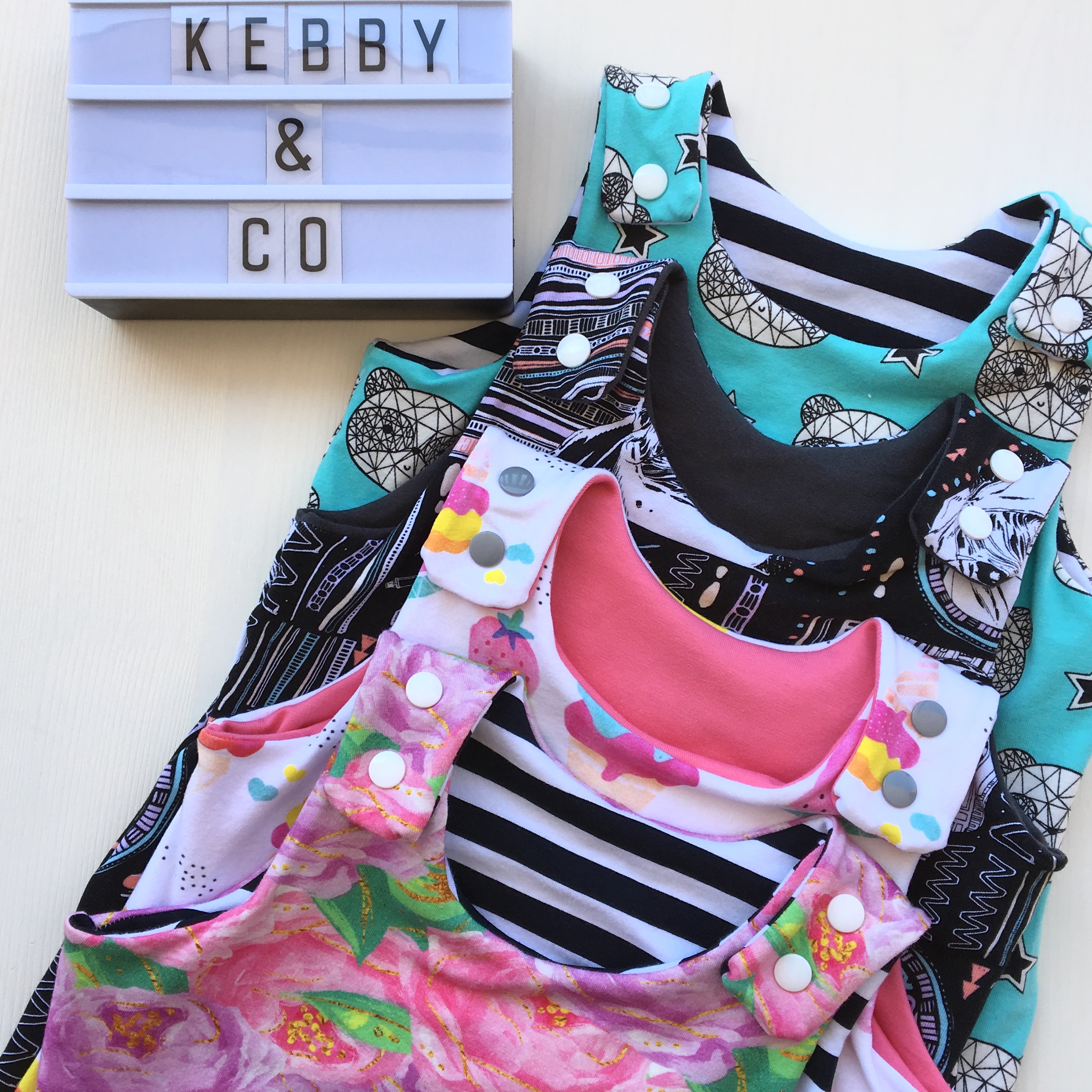 How much money should someone have saved before starting their own business?
It depends on the business model you're working with and your industry. It's important to do some research, talk to people in the industry so you're not over or underestimating your start-up costs. Have a financial plan and know how you will pay yourself, your operating costs and how you will make your business profitable. People say you lose money in the first years of your business because you are in the start-up phase. You hear stories about people going bankrupt and mortgaging their homes to make their dreams come alive. I don't think that is necessary at all. I gave myself a start-up amount that I was financially comfortable with and figured out a business model that would work for me. There are lots of resources within your community that you can tap into, you have to be creative, network and collaborate. With social media, there is so much online that you can access as well and learn from other entrepreneurs, you will be surprised how much you can learn by reaching out and asking for help. An online presence is a necessity for businesses in today's competitive world. Keeping up to date with your sales and clients can be daunting and overwhelming, luckily there is documentation software similar to FilecenterDMS.com that can make it easier to keep track. An up to date website and some well written blog posts can help to build the voice and image of your brand, but this doesn't come naturally to everyone. Consider reaching out to these web page designers if you need support designing and setting up your own website.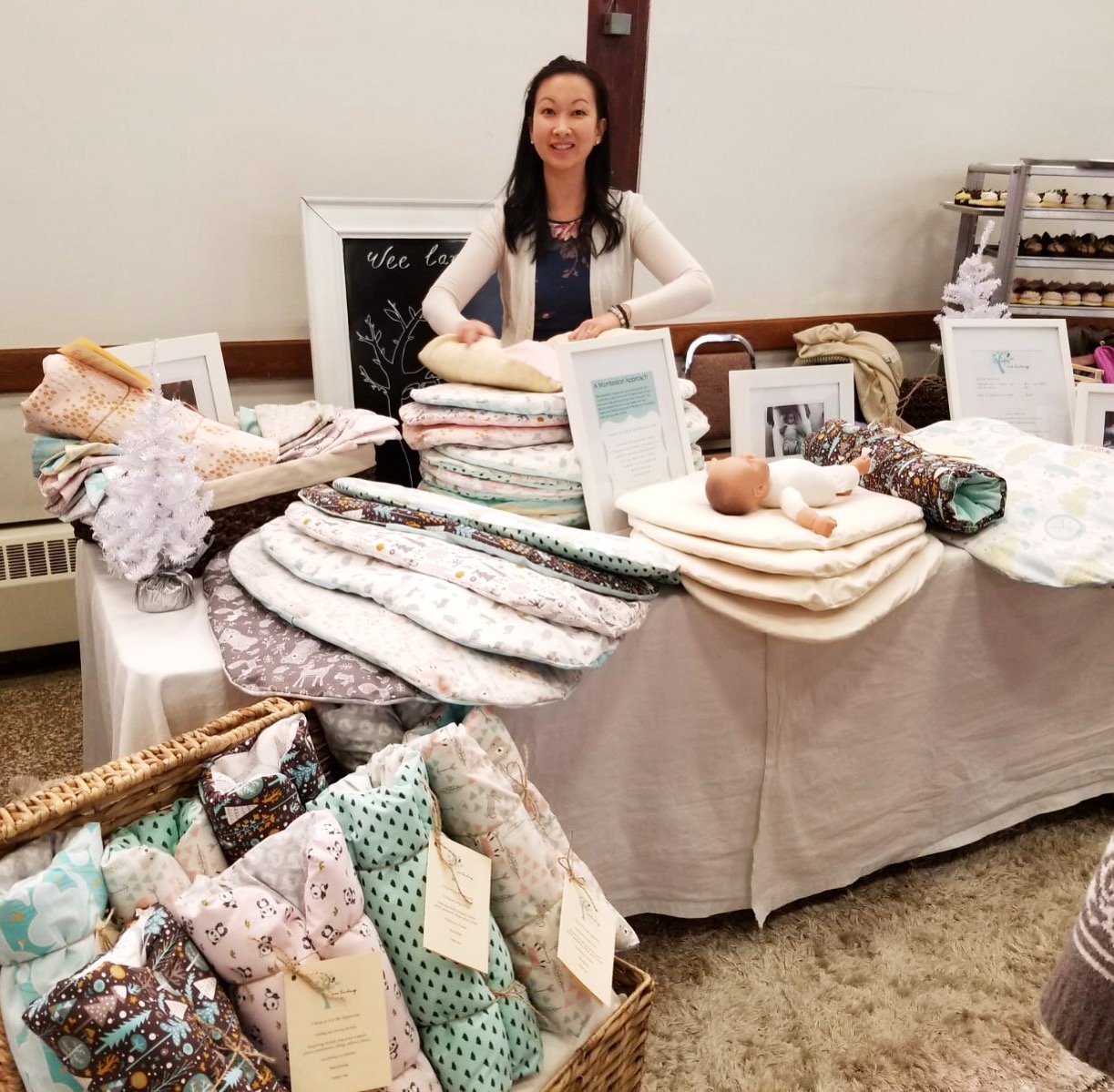 How do you balance your work/home life, or is there even such a thing?
No, not really. I wouldn't say that there is balance or the ability to "have it all". You can 'have it all' but just not all at once. There is always a trade-off somewhere. It's important to let go of that expectation to have that balance, or to strive for perfection in all areas of your life at once. Putting things into perspective also helps to let go of things that may seem important but in the grand scheme of things, are really not. I think what's very important is feeling supported. My husband is very supportive so that definitely helps a lot.
What was the best advice you ever received? Worst advice?
Best advice:
1) Have a sound business plan – but also focus on sales. If you want to have a business, you need to have sales. I'm a very creative person and a bit of a perfectionist so it's easy for me to get bogged down in the details planning and working on creative aspects of the business, but I learned that in order to grow any business, you need to have sales. Don't worry about having the business look a certain way at the beginning. Focus on your sales, learn quickly from what's not working.
2) 'Community over competition'. What I mean by this is that it's important to support your community, don't let fear of competition discourage you. Support your fellow makers/mompreneurs, lift each other up. I always appreciate the support I get so I always try to give that back to the community.
Worst advice:
Have a bullet proof business plan. Don't get me wrong, planning is extremely important, it's important to do your research, know your business model and targets, but don't get too involved with the planning rather than the execution of the business. It's important to have a vision and road map but not be so focused on it being the end product. Plans will change as you learn more about your business, you're constantly learning and tweaking as you go. You don't need to have all the answers before you start.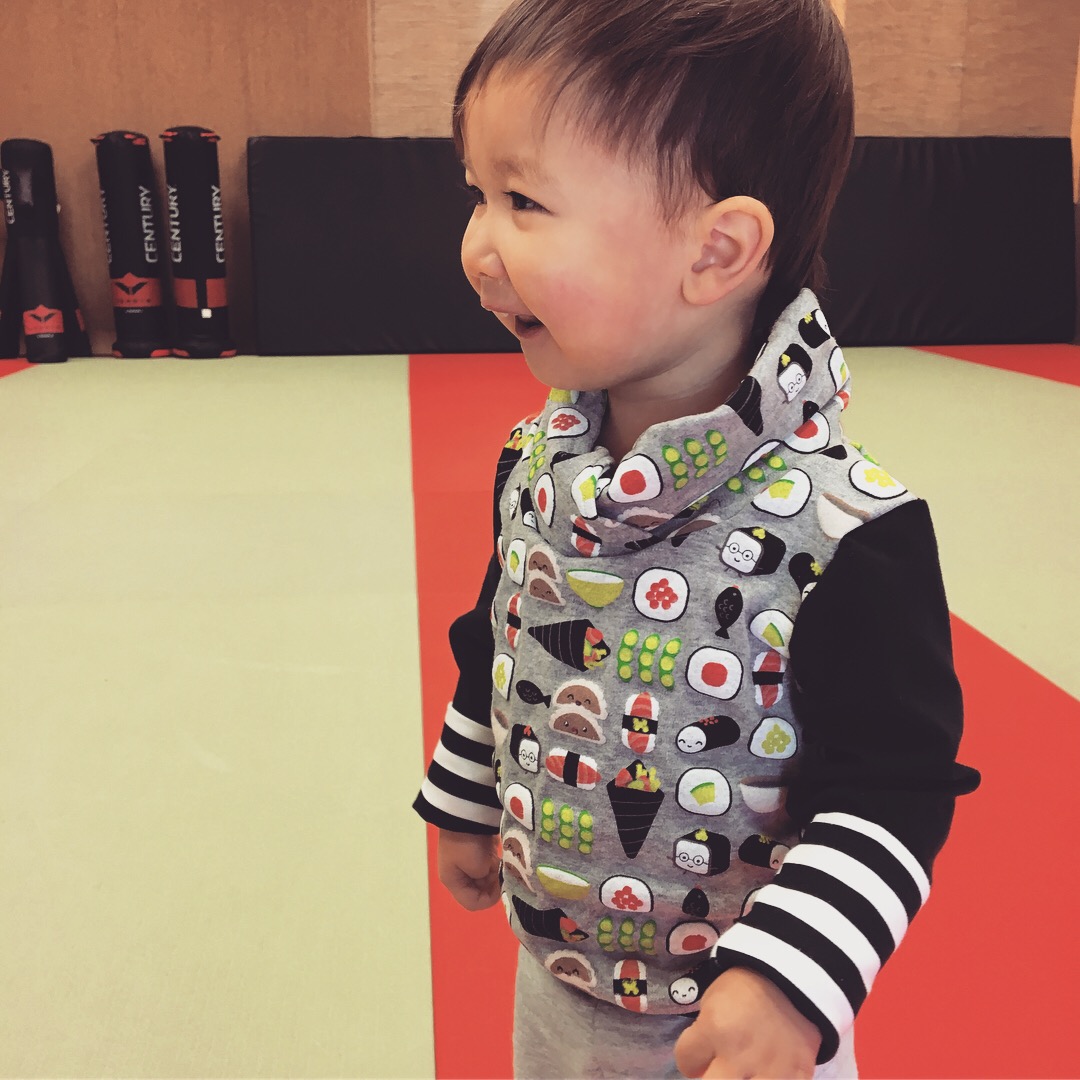 Since you've been through it, what would you tell someone starting out?
1. Go out and sell and learn fast from your mistakes.
2. Make sure you enjoy what you're doing and be fearless about it.
3. Talk to other business owners, you can learn so much from them. Surround yourself with supportive people.
It takes a village for any mom, but for a mom starting her own business, it must take a huge village. So who are your go-to people/services? (I.e. I can't imagine my life without Amazon Prime!).
My husband is business minded and has an entrepreneurial spirit, so I always bounce ideas off him. He is very supportive and gives me positive and constructive feedback.
Within my community in Durham, I have been able to access the Business Advisory Centre Durham (BACD). This centre has offered me useful business planning workshops and access to business start-up advisors.
Chit Chats Express! They have helped me save on my shipping costs in comparison to other carriers.
I have to give a shout out to Rebecca Munn, my sewing teacher. Believe it or not, I only learned how to sew just over a year ago. I had zero sewing skills before that and I took lessons just hoping I could learn to make a bib. This just shows you it's never too late. Rebecca is also a #mompreneur, #girlboss who teaches sewing lessons at her design studio in Durham and she was able to offer me great advice when I started Wee Landings. Her feedback was valuable
What do you do to unwind and recharge? And related, what are you reading right now?
To unwind I usually sew. Believe it or not it's quite relaxing! Of course it's fun when I get to sew something for myself, my family or friends. I enjoy just hanging with my husband and watching Netflix, or reading a good book. I'm currently reading the Wisdom of Sundays by Oprah. I love the inspiration I get from the stories in this book.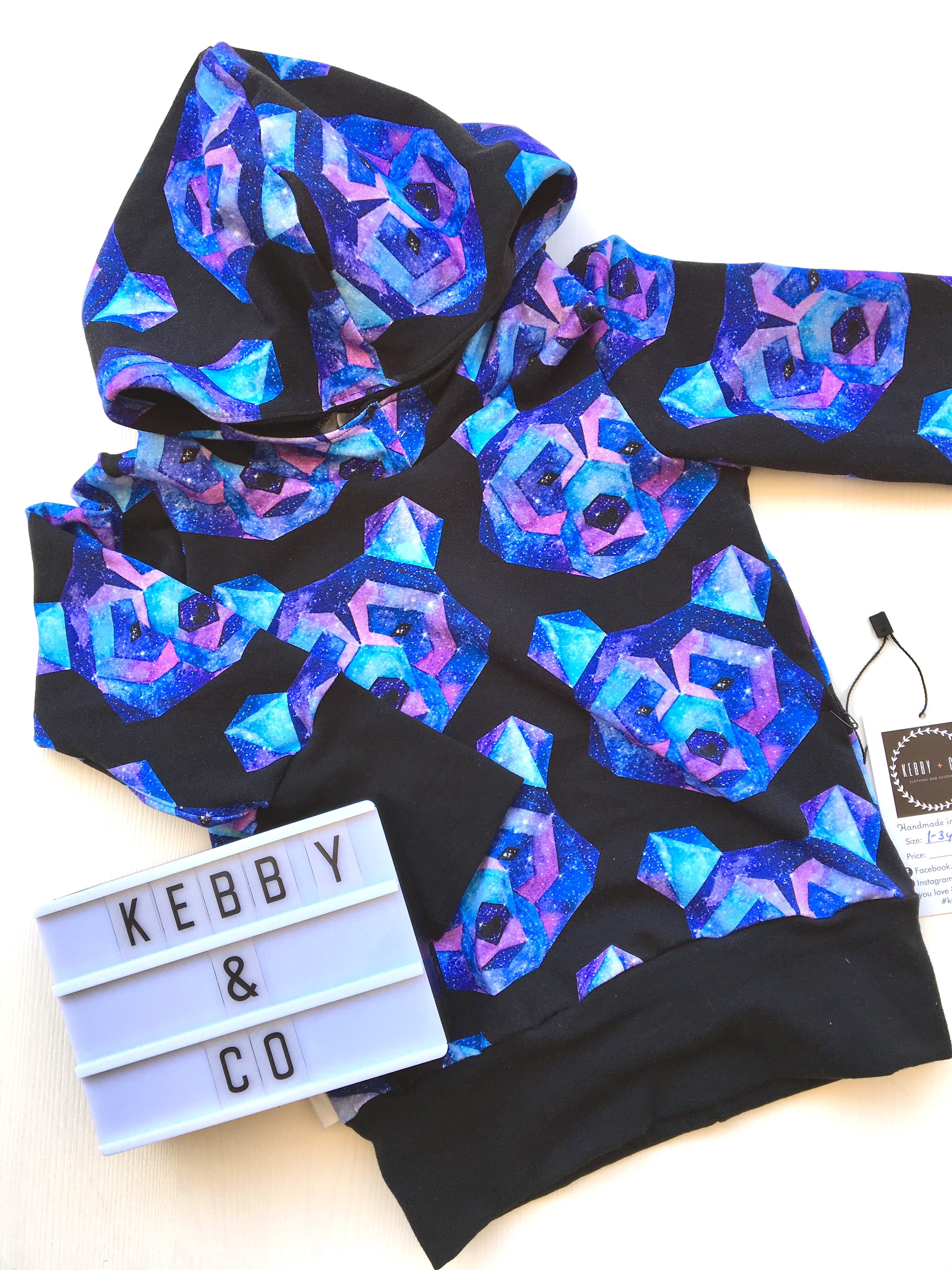 Finally, take me through a day in your life…
Typical day: I usually go to bed between 11pm – midnight and am awake by 6:00am. I do a quick check on my emails and social media and start the day by making breakfast which includes cereal for the family and smoothies for my son. I get my son up and ready for breakfast followed by some playtime before I take him to daycare and then I'm off to start my work day (I also work full-time as a Research Project Manager in healthcare). At the end of the day I pick up my son from daycare and get dinner prepared. My husband usually gets home later so we try to FaceTime over dinner for a few minutes to chat about our day. After dinner my son has some playtime before bed which consists of his favourite shows (like Thomas and Friends) and unwinding (which might consist of spinning in circles, and yelling practice… what toddlers do!?). I finally get him in for a bath and bedtime which I aim for 7:30-8:00pm. After that I tidy up from dinner, have a shower and have my late snack/dinner before starting to work on my business. This usually means cutting, sewing or administrative things for the remainder of the night. Some nights of the week are designated for time with my husband, and on those evenings I don't work on my business. On the nights when I'm working on the business, it doesn't feel like work (on most days!) and it's very easy for me to lose track of time!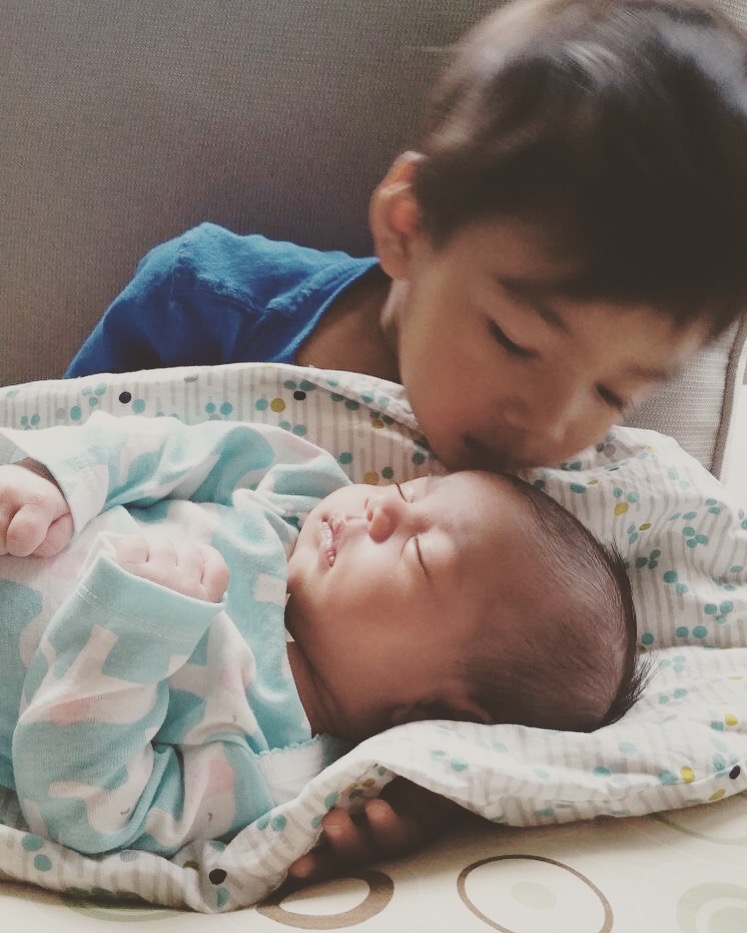 One final tip; if you're thinking of starting your own business, think big and make sure you're prepared for growth by looking into gloabl services like CloudPay payroll. There are loads of things that you can do if you are thinking of starting up your own business, the best thing that you can do though is just do you research first and figure out what you actually need. For example, you might decide that you need learn about online payments, as credit card processing is complex and you don't want to mess it up. There are other things you need to figure out for yourself as well though. Want to know more? You can follow her on her social media handles!
Wanna meet her in person?
She is hosting a giveaway this week for an upcoming show – see her instagram post for more details. She is giving away 2 free tickets to the upcoming Babies and Bellies show.
Kebby + Co. | Facebook | Instagram
Wee Landings | Facebook | Instagram
Thanks so much for reading!
Ev & Tine