Making Your Bathroom Childproof
Becoming a parent is probably one of the most exciting yet scariest moments in life. Your entire life changes, you start paying attention to things you never noticed before and some of the things you considered priorities suddenly become less important. You were probably satisfied with the way your bathroom looked and felt comfortable there, but after you become a parent, your number one concern is your child's safety. We give you a list of simple things you can do to make your bathroom childproof.

4-in-1 FisherPrice Baby bathtub
Secure the door
First things first: you need to make sure the bathroom door is safe, as the easiest way for a child to get injured is to get in the bathroom when you're not there to keep an eye on them. By adding a lock to the door you'll be taking a big step towards preventing a bathroom injury. An important thing to keep in mind is that the lock should be placed on the outside so as to prevent anyone from accidentally locking themselves inside. In addition, the lock should be placed high enough for adults to reach it, but not the children. The simplest solution is to install a basic hook and eye latch as it works for both folding and sliding doors, while a barrel bolt works well on standard doors.
Sliding Cabinet Locks
Lock everything
Child locks are items you don't want to skip when childproofing any part of your home, bathroom included. In addition to putting a lock on your bathroom door, you should also lock your cabinet doors as well as the toilet. Place all your medications and cosmetics in a high cabinet and lock it and try to place all your cleaning supplies out of reach too. It might not be as convenient for you as it was before, but at least you'll know that your child won't be able to get to them. As babies love playing with water, they'll want to play with the toilet water too, so lock the toilet lid too. They also love to put things down the toilet too so make sure you lock it because you don't want to get a Toronto plumbing service in to unclog your toilet of toys and wallets! If you aren't in the Toronto area, consider talking to plumbing companies lyndhurst nj. They also provide a good service so I am told.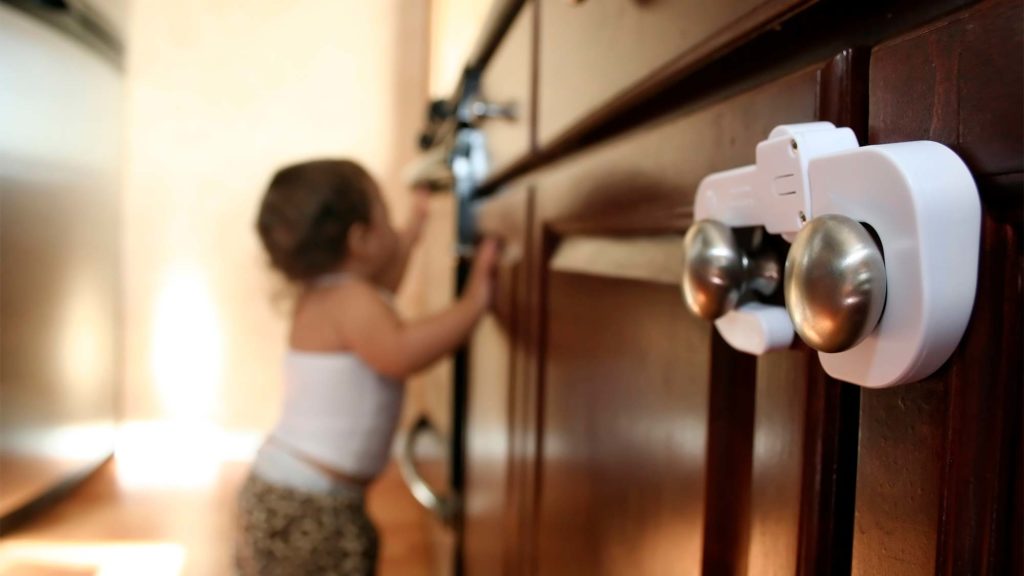 Bath safety
Baths can be slippery, but there's a simple solution to this problem: just place bath mats inside as well as outside them. The mats will significantly reduce the risk of slipping and they can make the bathroom look more stylish and inviting. When picking the mats, go for the ones that resist mold and dry quickly, and try to find the ones that are long enough to cover the bottom of bath tubs completely. If you have a choice, always choose a shower curtain over a glass door, as curtains that are made of nylon are breathable and resist mold better. If your bathtub is damaged or old, it's best to replace it to prevent your child from hurting themselves in the tub. If you're struggling to find people who can do this replacement for you, check out the https://www.thinkbordner.com/bathroom-remodeling/bathtub-replacement/ website.
Mind the edges
Speaking of baths, bath spouts should grab your attention too. As children need a lot of time and practice until they learn to maintain their balance well, they can easily slip and hit their head on bathtub spouts. If they are sharp, the blow can result in stitches, but you can do something to prevent it. A simple soft cover placed over spouts will not only protect your child from the sharp edges but from the heat as well. There are many materials and designs to choose from, but the ones made from soft foam are the most popular among parents. We also recommend that you put these on any vanity unit corners. This is because they are generally the perfect high for toddlers to grab onto and hit their heads on! If you are unsure on what vanity units are, be sure to visit the Bathrooms and More Store for many examples of what is available. Visit their website here!
Corner Protectors Food Grade Silicone Material Baby Proof Corner Guards Cushion Non-Choking Risk Chewing Safe with Strong Stickiness
Block access to electricity
Electrical outlets and appliances are important parts of every bathroom, but with a curious baby around, you might want to keep them away for a while. While you might not be able to put the outlets away, you can block access to them and ensure your child doesn't go around trying to touch them with wet fingers. All exposed electrical outlets should be covered and appliances such as hair dryers and straighteners kept far away from the tub.
You never know how hazardous a room is for a baby until you start childproofing it. Luckily, there are easy ways to make sure your bathroom is safe for your child to spend time in, and all you need to do is invest a bit of money and effort into this project. After all, you can't put a price tag on your child's safety and well-being, but you can do your best to keep them safe.
If not…. then you might end up something like this.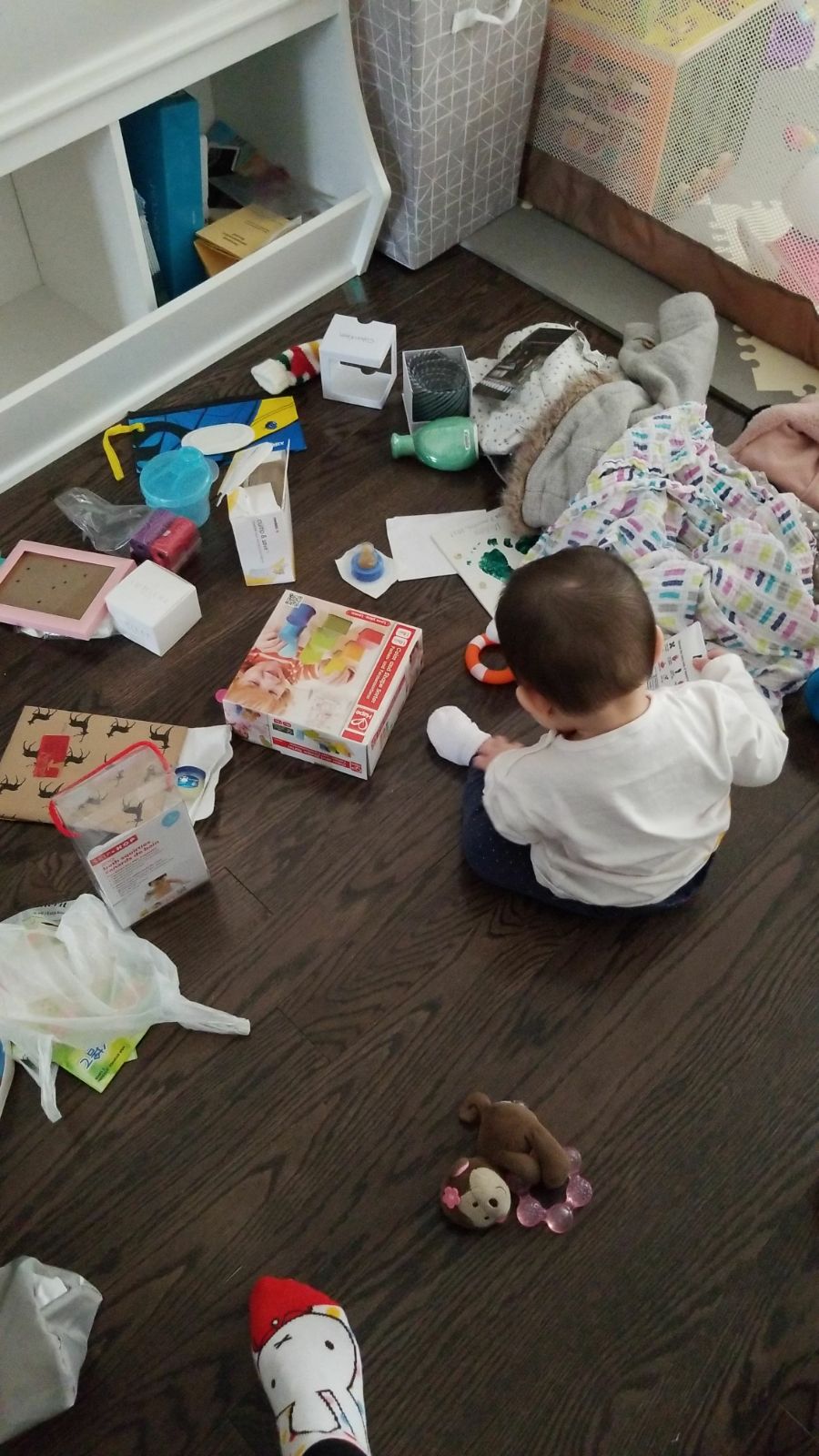 In my next post, I'll touch on how I decided to get rid of my baby gates!
Thanks so much for reading,
Ev