Hi Everyone,
I am so excited to write this review. I recently just came back from Hawaii and I'm still a little jet lagged as I type this post. I had a chance to use the LÍLLÉbaby® carrier on my trip and I love it!!! To be honest, I get really intimidated by baby products. I find them so hard to figure out and I always have to read the instructions and it takes me forever to figure how to use them. So, I was a little scared using the carrier and sling without practicing before I packed it in my suitcase.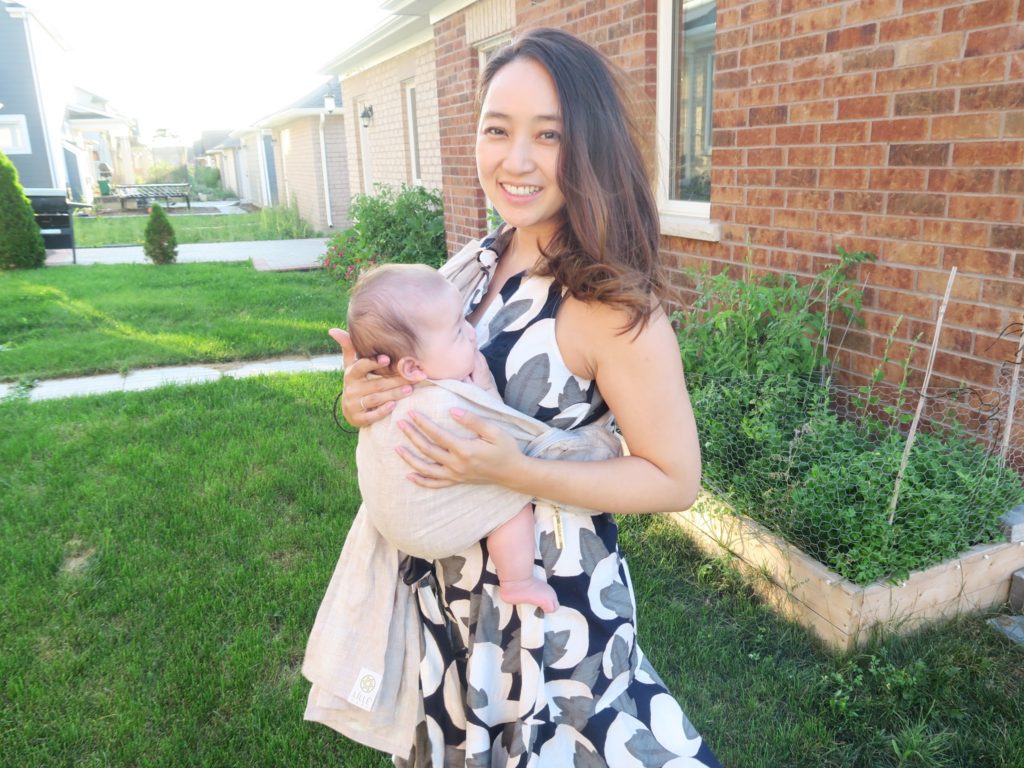 COMPLETE EMBOSSED LUXE BABY CARRIER – MYSTIQUE:
SIX ERGONOMIC CARRYING POSITIONS – Includes every carrying position without the need for an infant insert: Front-fetal, Front-infant, Front-outward, Front- toddler, Hip and Back carry. The COMPLETE grows with your child through all the baby wearing years, from 7 lbs to 45 lbs. The patented cupped seat adjusts to keep baby ergonomically seated in all six carry positions through every development stage.
LUMBAR SUPPORT – Increases comfort, maintains healthy posture and alignment and prevents lower back strain. Combined with an extra sturdy waist belt to maximize parent's comfort.
TWO-WAY STRAP NEW! – Enable wearer to carry "backpack style" or with straps crossed in the back. Dual adjustment buckles simplify breastfeeding and adjusting straps on the go.
SLEEPING HOOD– Features dual adjustment points to provide tailored support for baby's head while sleeping, sun protection while exploring, and privacy while nursing. Removable.
 EXTRA TALL, EXTENDABLE TORSO – So comfortable your baby will fall asleep. Provides extra neck and back support and keeps taller babies secure in the carrier. The adjustable width gently cradles baby's head. Elastic straps provide support while allowing for movement and easy adjustment.
POCKETS! – Large zippered storage pocket, plus an easy-reach pocket for storing food and essentials.
WIDE, PADDED SHOULDER STRAPS & WAIST BELT – Evenly distribute baby's weight
for maximized comfort.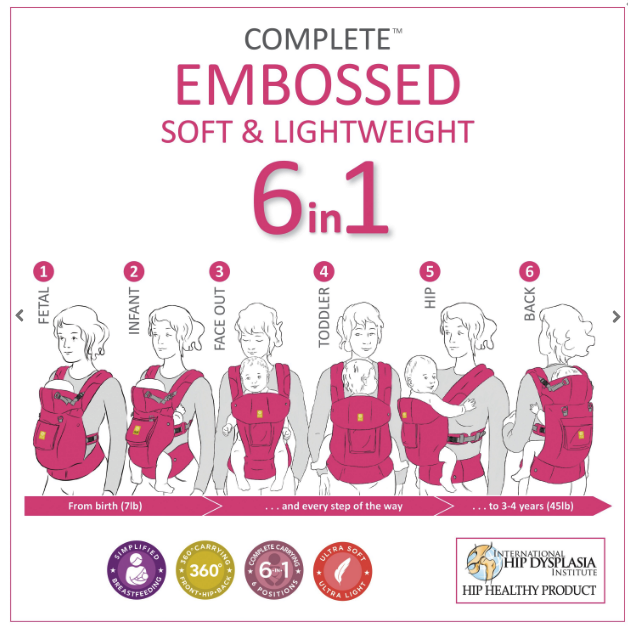 Review:
My baby was only 4 months when we took our first trip to Hawaii and I really didn't want to use the stroller/car seat when we walk along the beach. This carrier came in so handy! With this complete carrier there was no need for an infant insert, it had lumbar support and the embossed fabric is so soft and comfy! I have a pretty weak back, and this carrier came with the lumbar support which was amazing for my back. It was so comfortable on.
The fabric was also breathable which was nice, because Hawaii was SO HOT!!! I was nervous that my baby will be hot and I will hot and we both will be sweating our butts off! But surprisingly, it was very cool!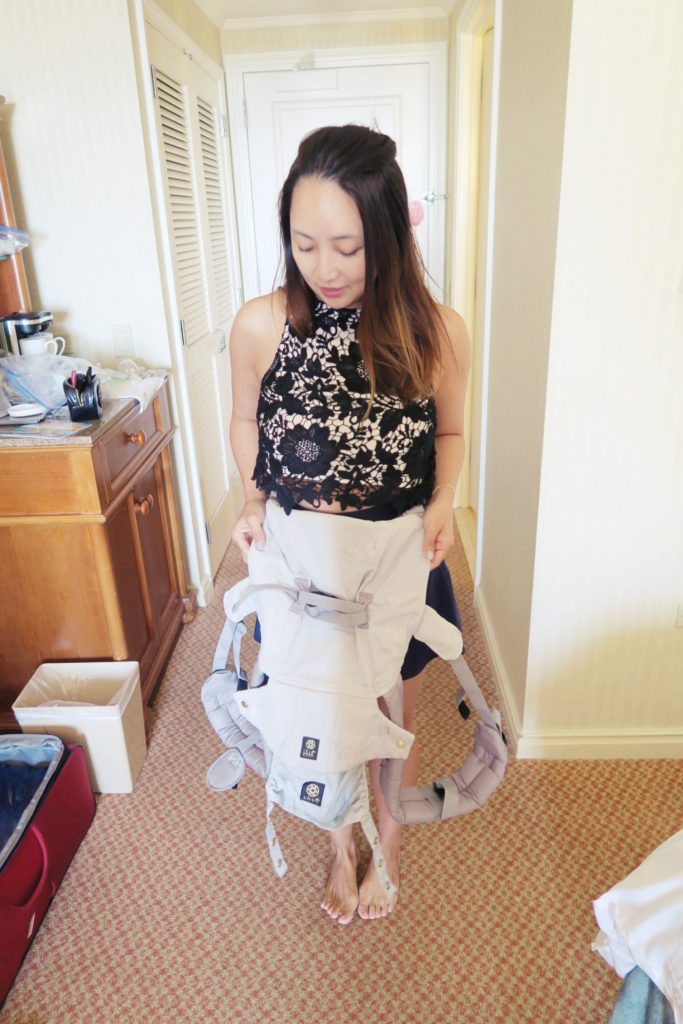 The back support is AMAZING.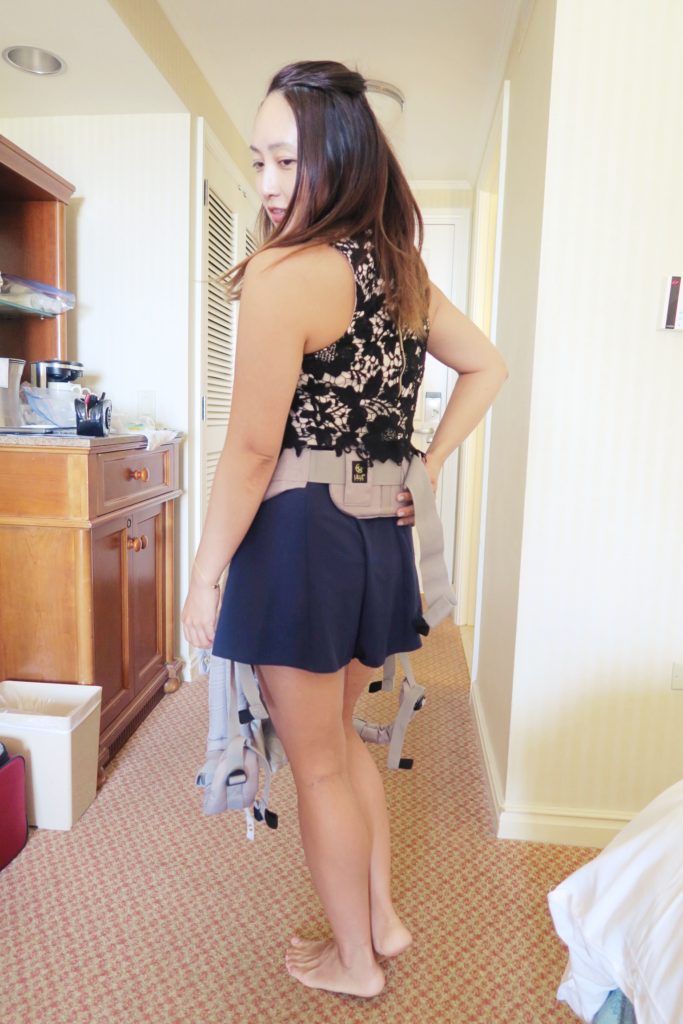 Baby nice and snug on me!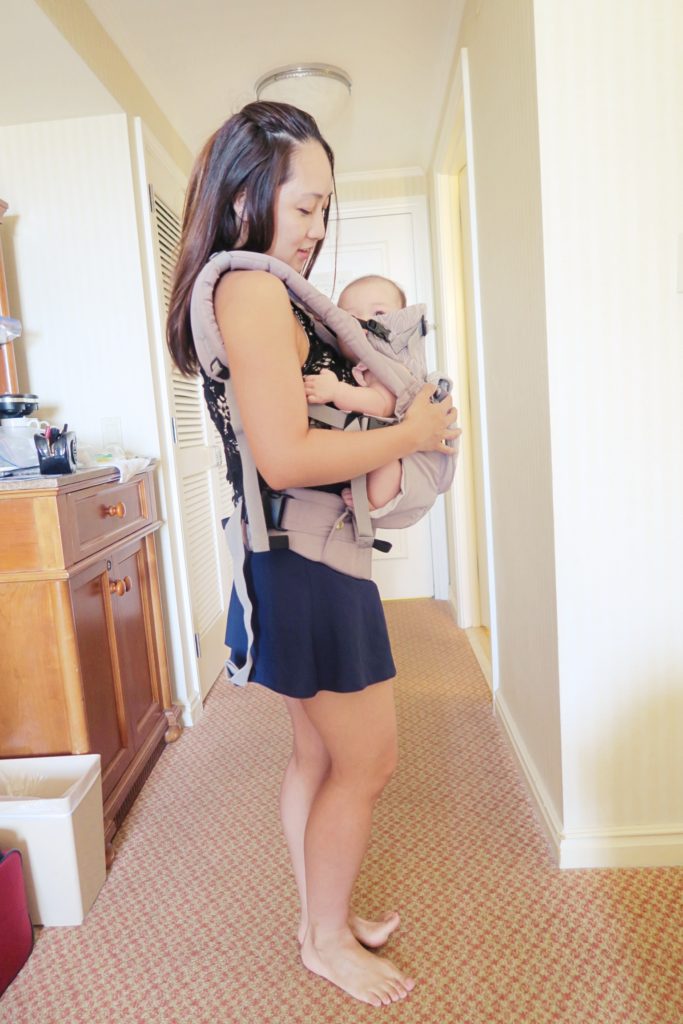 My silly baby was camera shy.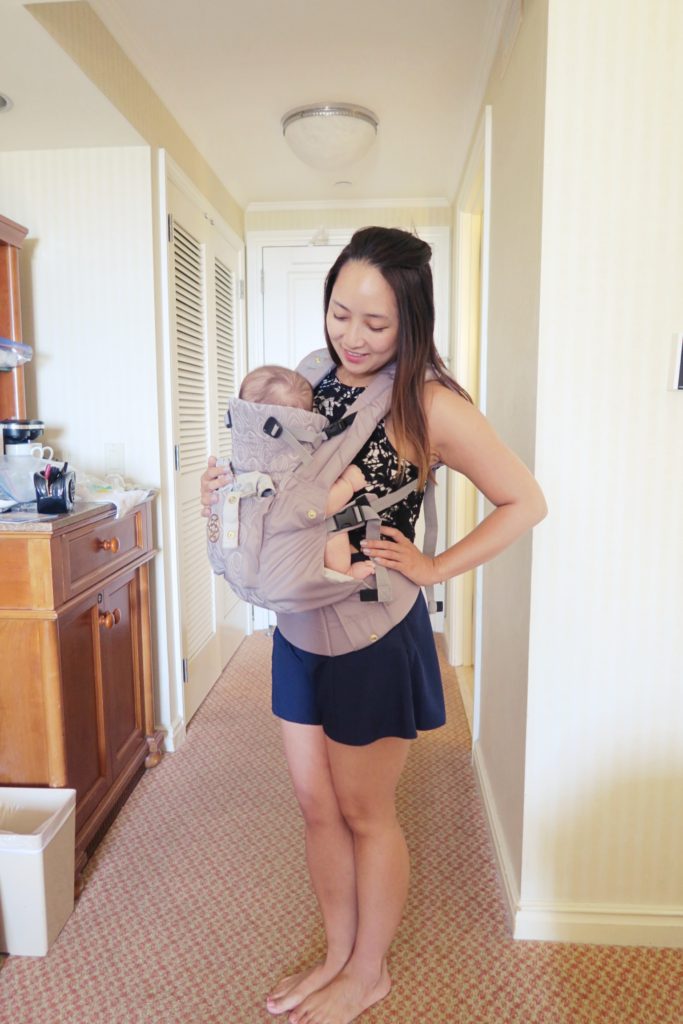 Although it is pretty comfortable, I mostly made my husband carry her. Husband and daughter bonding time right?? Here's a photo showing it also fits him nice and snug. This was PERFECT for the beach. I love the shade it provided, I was really paranoid of her getting the sun burn!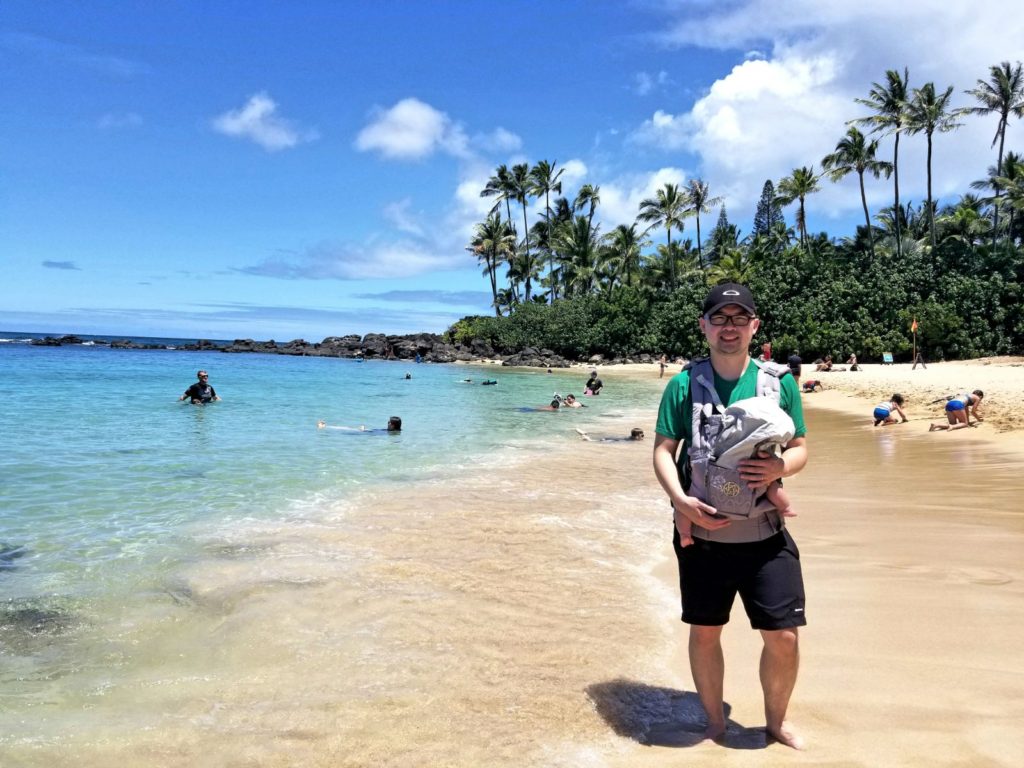 Eternal Love Ring Sling is an easy and elegant way to nurture the bond between you. This natural, 100% premium quality linen ring sling is lightweight and breathable, easy to use and designed with elegantly adorned rings as a reminder of the incredible gift of love you are carrying Like all LÍLLÉbaby® designs, the Eternal Love Ring Sling combines new innovative functionality with timeless style. The unique, removable zippered pouch carries your essentials and provides a layer of padding beneath the rings. It's a beautiful way to keep your little one close to your heart.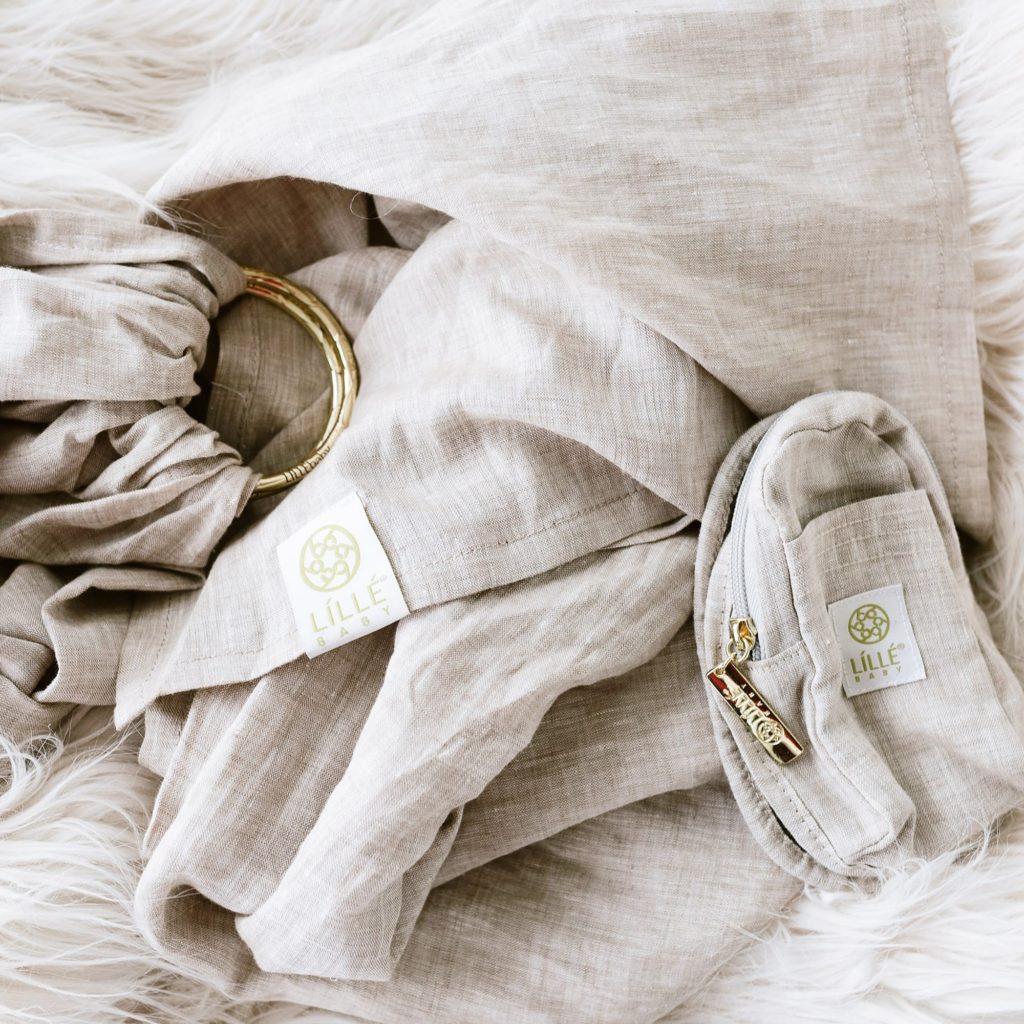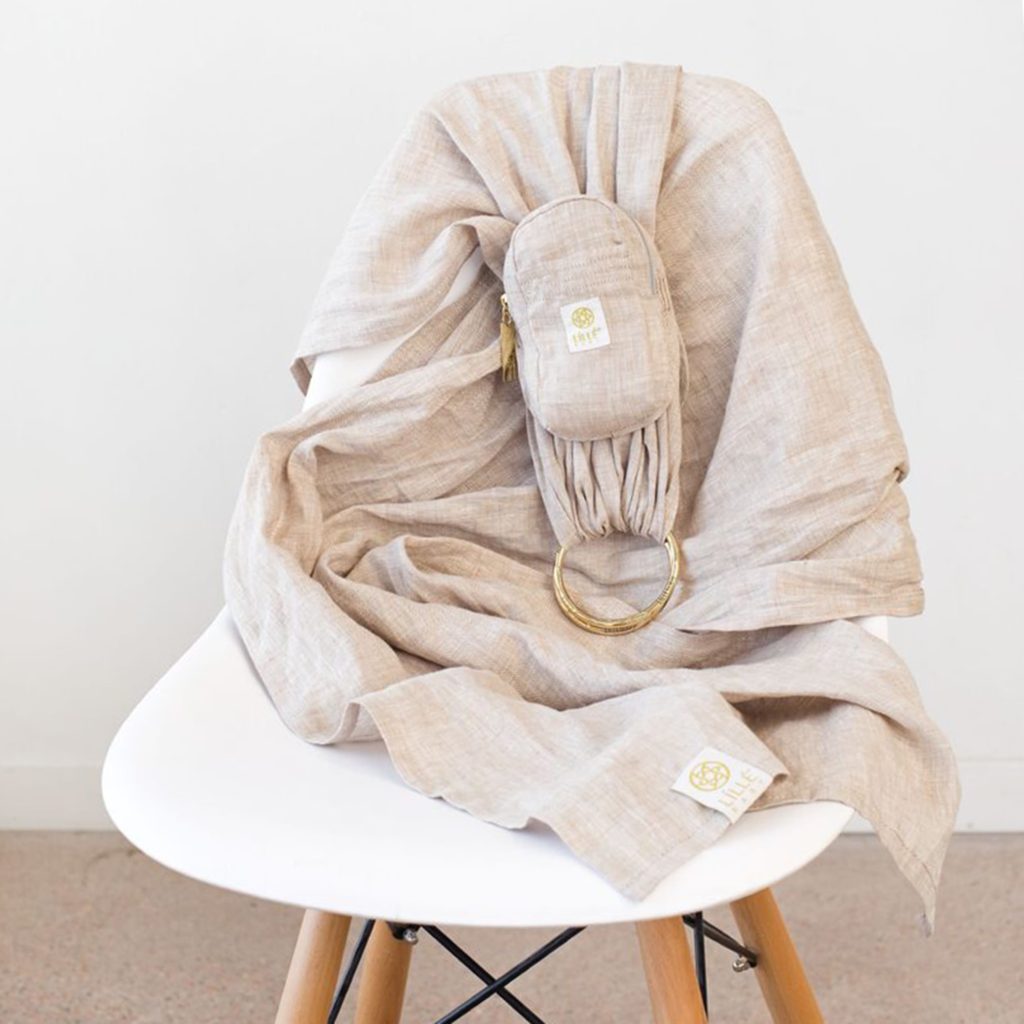 Suitable for infants from newborn (7lbs) to toddler (35lbs)
100% Natural, Premium Linen Fabric for a soft, supportive carry
Beautifully engraved zinc alloy rings are durable and easy to adjust
Removable pocket pouch provides storage for a truly hands-free experience
Optional padding provides a layer of comfort between the rings and your shoulder
Contrasting teaching edge helps to simplify tightening
One Size fits most
GOLD rings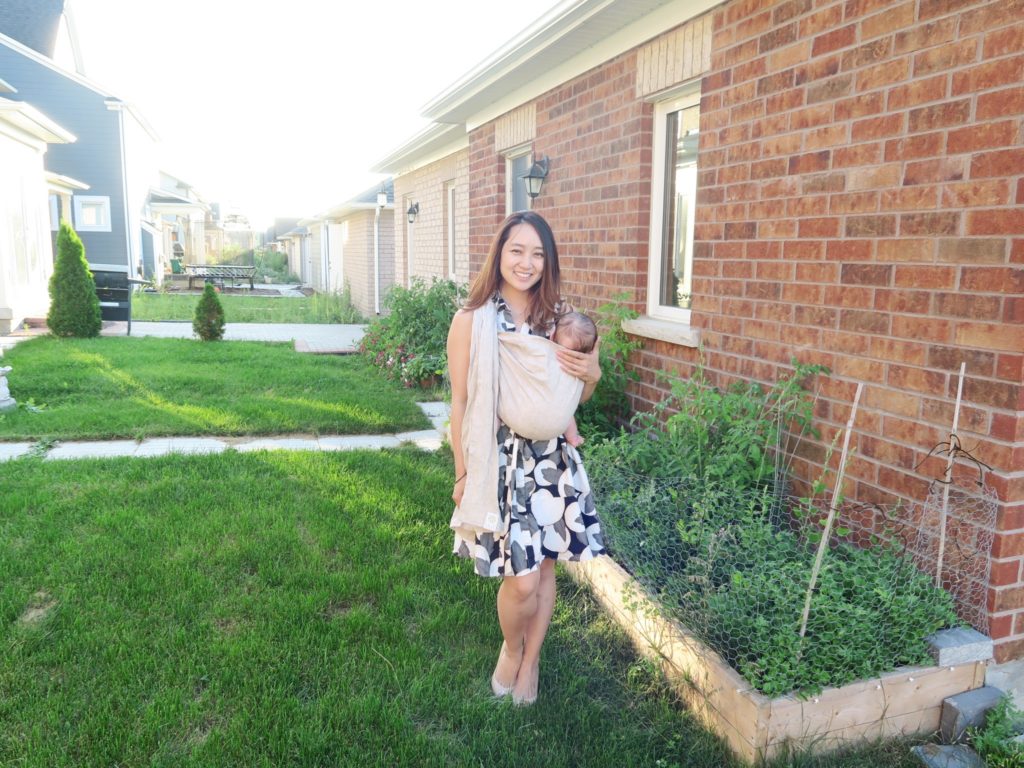 The review: 
Oh so light and comfy! I actually keep this in my car as back up when I go out. You never know when you just need a sling to carry the baby hands-free! The cotton is soft and sturdy. Safety, like all moms, is the number 1 priority, and I'm pleased to note that when the sling was on me it felt very safe and I wasn't worried that it was going to slip. This ring sling is soft and beautiful, the zipper pouch comes in really handy!! Like the carrier, it also has pockets. You all know how I'm a big fan of pockets! We girls always need a pocket for our stuff!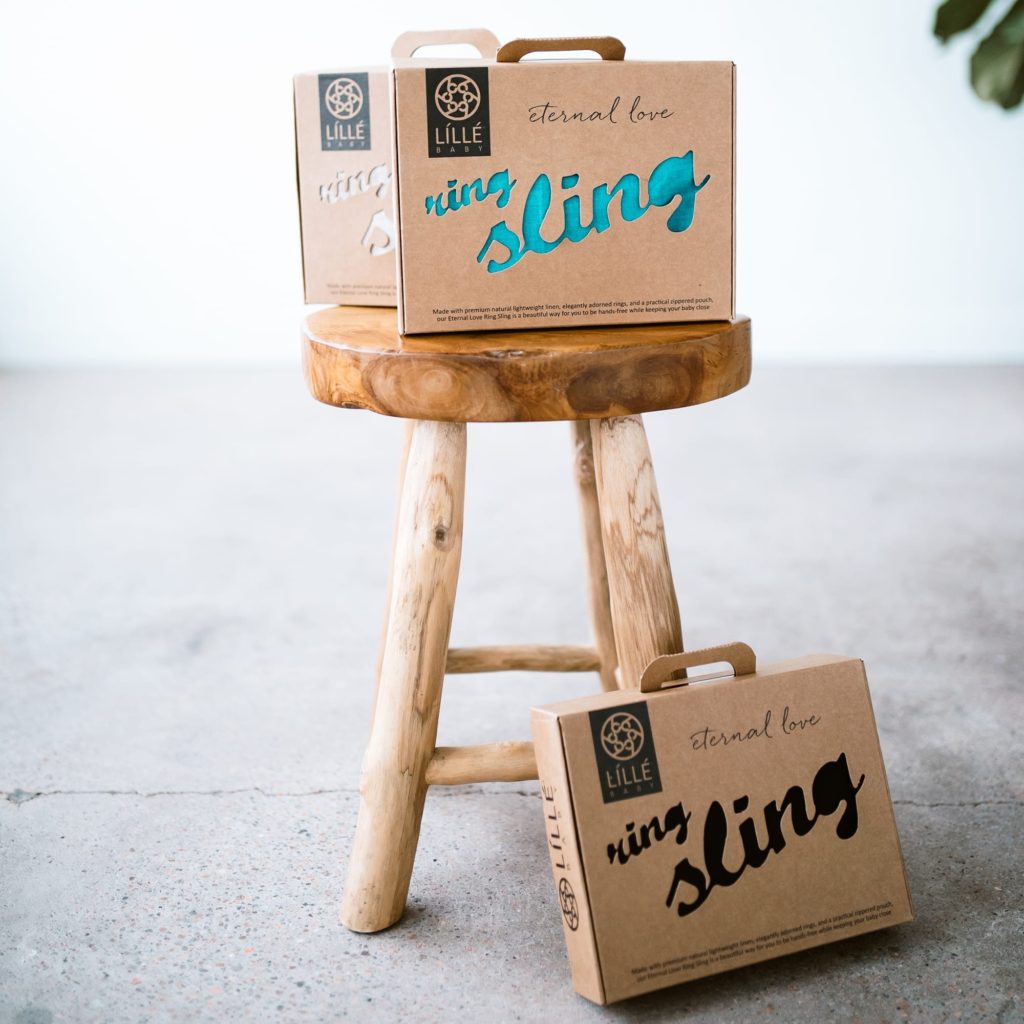 Thanks so much for reading!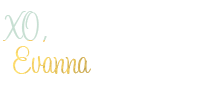 *Note* This post is in collaboration with LÍLLÉbaby® but all opinions are my own.