The boldest move a woman can make is to start a business when nursing a newborn or kids younger than three years. The kids need a lot of attention, and a new business is an additional baby. It will require your time, energy and sacrifice. It's not easy to find a balance, but if you are passionate about your work, it's possible to passionately run a successful business and take good care of your kids. How do you do it?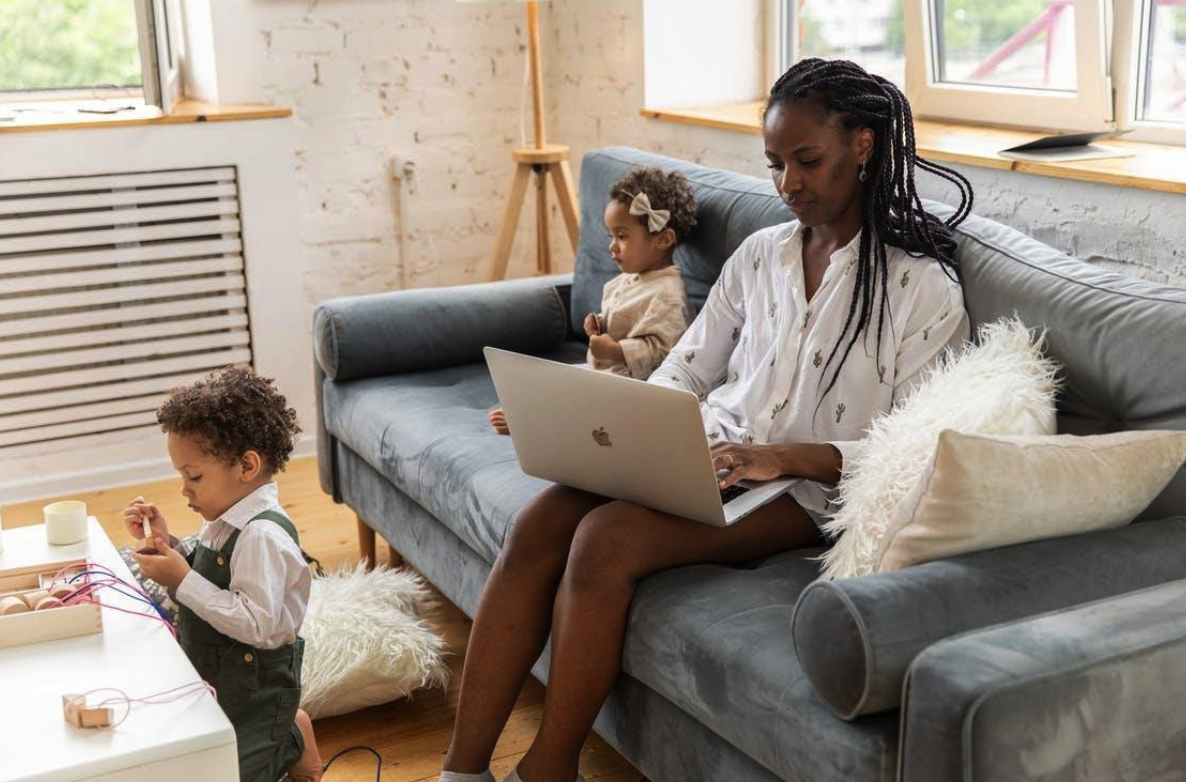 Create the Right Environment
The right environment is where everything works in harmony without interruptions. You don't want to be in the middle of an important meeting, but you have to cut it short because it's unbearably hot and the ac system broke down. To create the right environment, have everything you need, including details of people you can call in an emergency. 
For instance, get a reputable company that offers 24 hour AC repair services. Have your systems regularly checked and proper installations in place. It's frustrating when you plan your workday, but avoidable situations affect your productivity. Also:
Understand Your Needs
The easiest way for a new mom to start a business is by simplifying operations which means, carrying out most of the operations at home. You'll be killing two birds with one stone. You'll not miss out on time with the kids, and at the same time, you'll be running the business. To make it work, understand your needs and don't compare yourself with anyone else.
You might have to progress at a slower pace because of the added responsibilities but take your time and protect your mental and physical health. When you take more than you can handle, you'll burnout, get frustrated and abandon everything. 
Having a schedule enables you to give your family and the new business enough attention. If you find it easier to work at night when everyone is sleeping or early morning, then go for it. Most importantly, have a quiet, cosy place you can retrieve to any time you want to work. 
Ask for Help
It's not easy running a household and a business. To make things easier and more manageable, get an assistant to help with the chores or let your partner help. You can also employ an assistant to help with the business work. For instance, if the business involves making deliveries to clients, you may want someone to help you process the orders or handle client communication when you can't make it. 
Don't Forget to Pause
All the running around, goals to achieve and bills to pay can make you forget the most important person in your life; you. If you don't pay attention or take good care of yourself, you'll not have the energy or motivation to take care of anyone else. Once in a while, take a break from everything, rest, go out or watch a movie. When the pressure is too much, the solution is to pause, reenergize and get a better strategy.
It also helps to be flexible. Kids may require more attention when sick or on special occasions. You'll have to create your work schedule around that or dedicate the day to the kids' needs.