Hi Everyone,
I've been searching for anything baby products for awhile now, and lately, I've been on a hunt for a stylish yet functional diaper bag. These are hard to find! It's no secret that I'm a huge fan of a well-designed bag, and I for sure didn't want to sacrifice style while I'm a mother.
I was so thrilled when Lily Jade wanted to collaborate with Petite & Pretty, I was already looking at their styles and wanted to order a diaper bag from them. The shipment came in quick!! I was so thrilled opening this bag, it felt so luxury and it even came with a dust bag. Love. 
The Meggan converts to backpack or messenger carry in just seconds! Make sure you sealed the bag with Collonil Waterstop spray, the canvas becomes easy to clean and is protected from moisture, dirt and UV fading! Bags to me are an investment, so protect them! For more information, you can visit
Lily Jade – Meggan Black Canvas. 
 They also come in different color.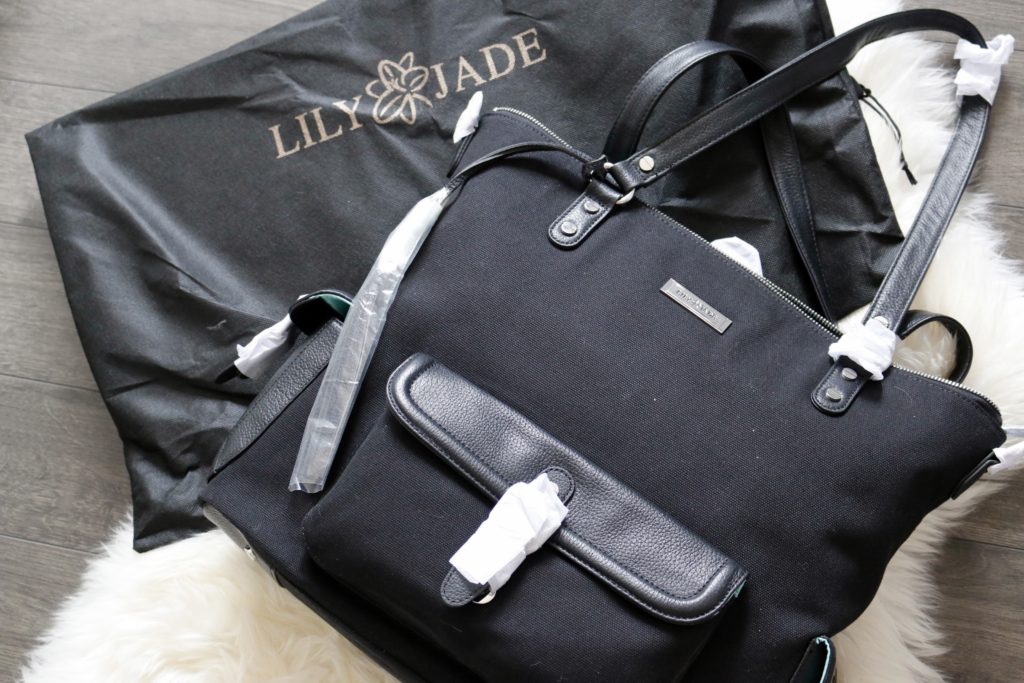 The bag is nicely wrapped with protected paper and stuff paper inside to hold the shape. This bag comes a dust bag – just like all the other designer bags. My heart almost skipped a beat when I unboxed the bag.
Accessories included:
Updated removable, washable 12 pocket organizer (patent pending) with two small handles that tuck away when not in use
Changing pad
Adjustable, detachable extra long strap for messenger carry or backpack carry – now wider than ever for additional comfort
Gorgeous double sided leather tassel with natural stone beads and individually cast logo bead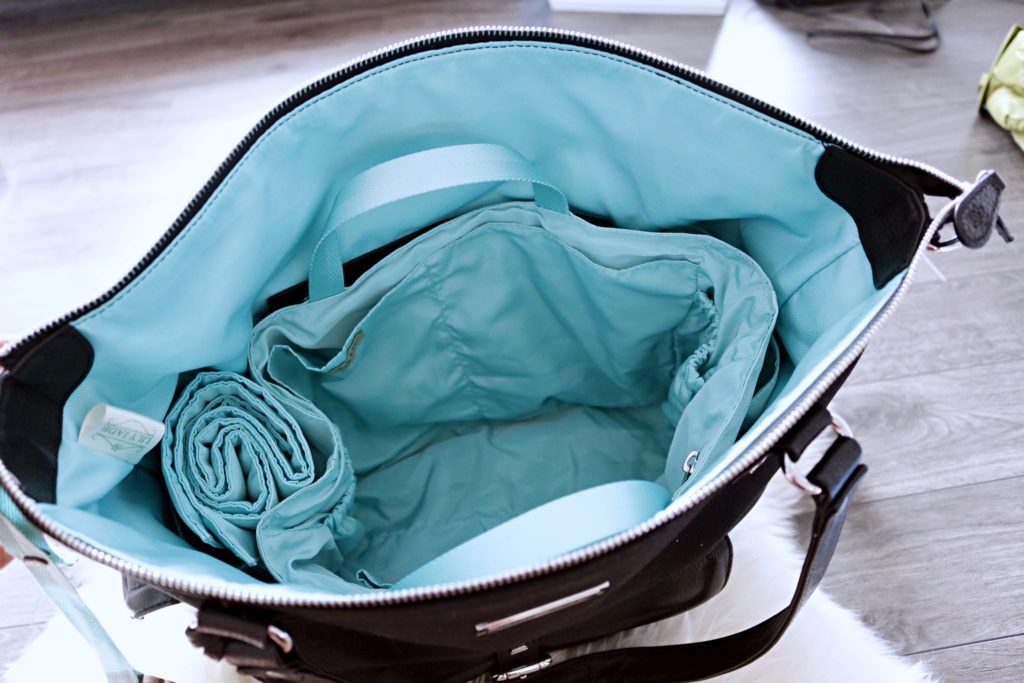 I love the inside, it comes with a removable organizer. For all the OCD mothers out there. This bag is for you.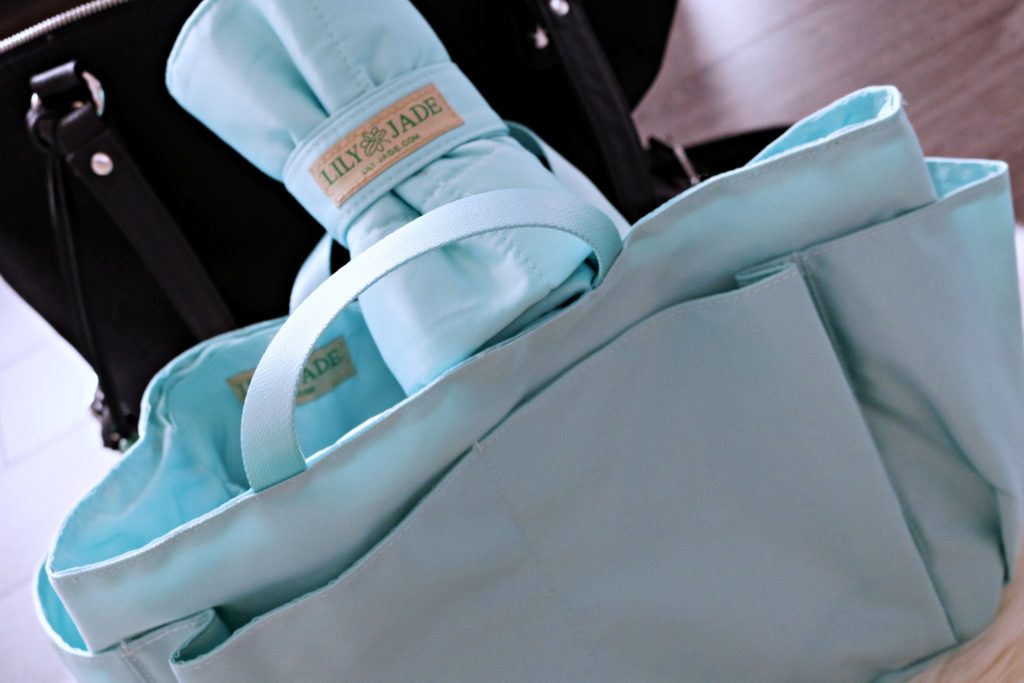 It also comes with a changing pad, which we all know – it happens. So now you can change your baby anywhere without worrying!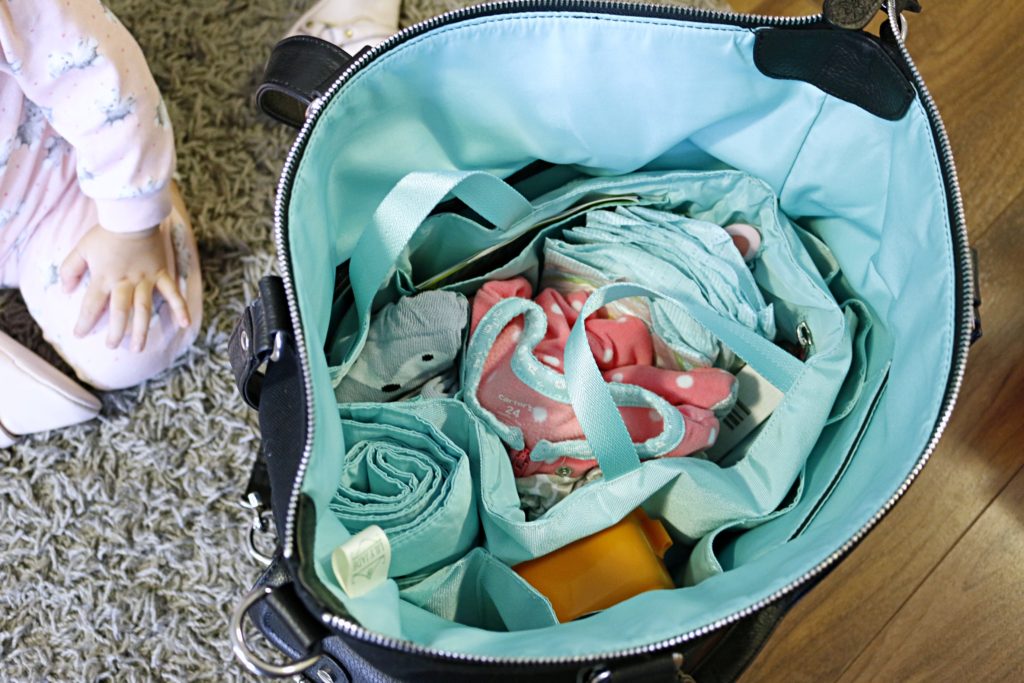 This bag is so roomy!! You can literally fit anything you want in it and still be organized! Diapers, clothing, socks, snacks, toys, changing pad, different sets of clothing, blankets…. and the list goes on! This is just the inside of the bag. There's still more room on the front and side pockets on the bag.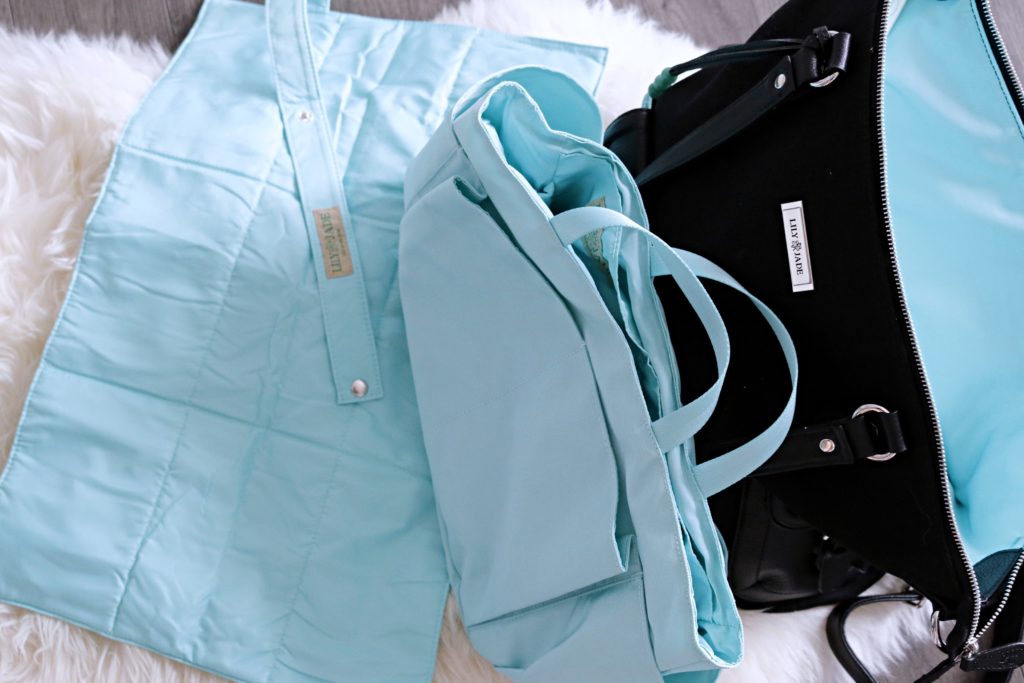 This bag is also very versatile in terms of how you wear the bag. You can wear at as a backpack, one shoulder carry or a cross body!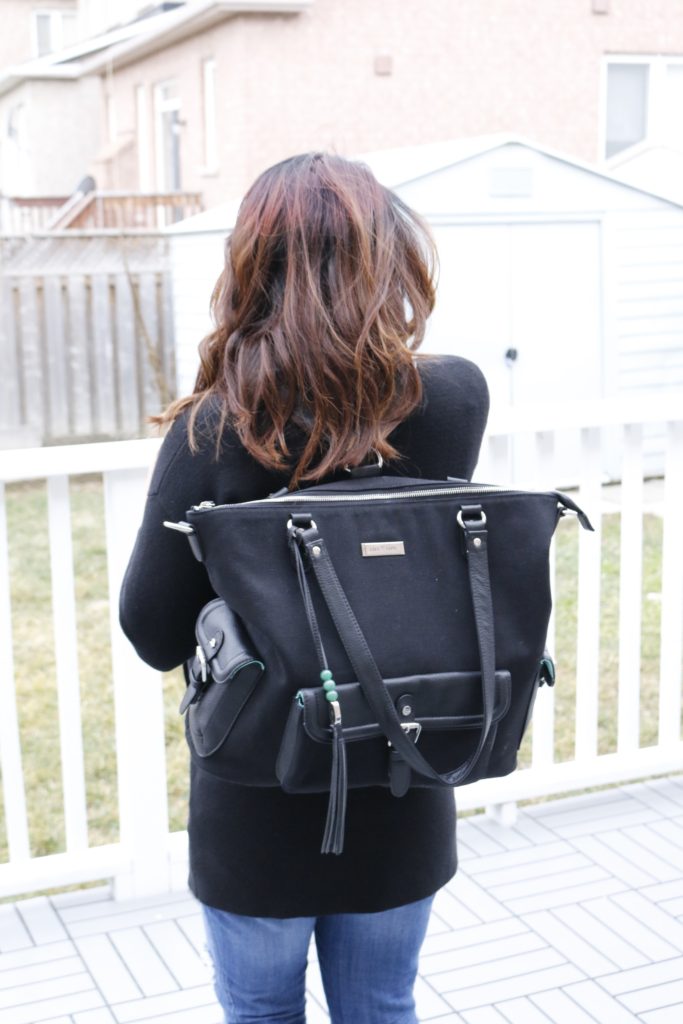 I must admit, I'm a tad bit short for the cross body, so I would be wearing this more as a backpack and a carry on more.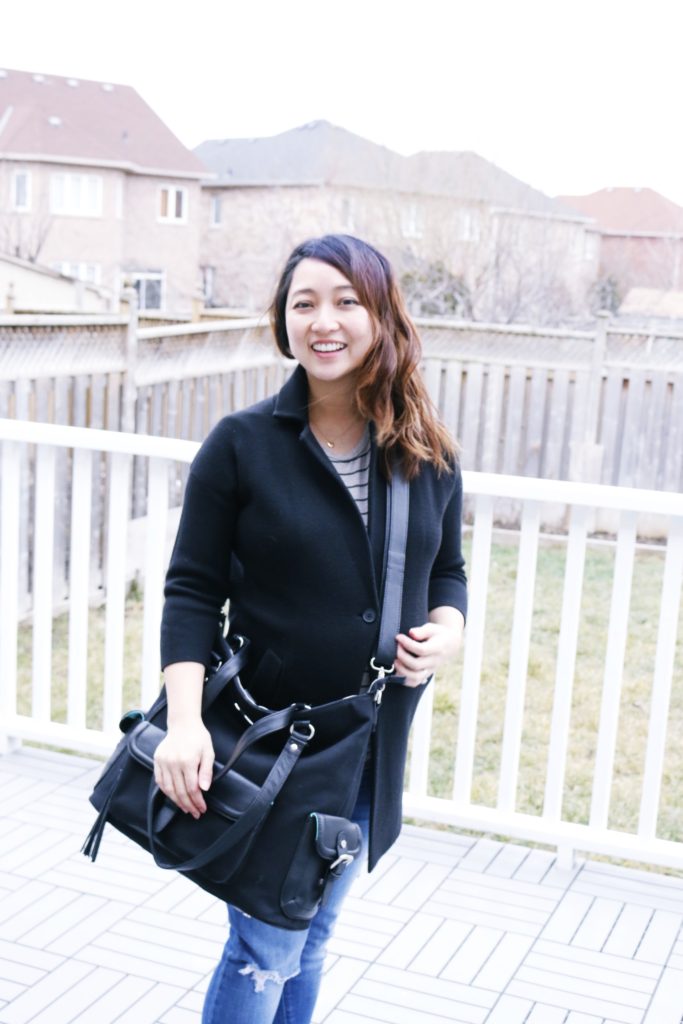 It's light even with the bag is full. It is my one peeve about bags – too heavy! If it's too heavy I would not be carrying it. This bag is perfect, even when it's fully filled – It's still light enough to carry.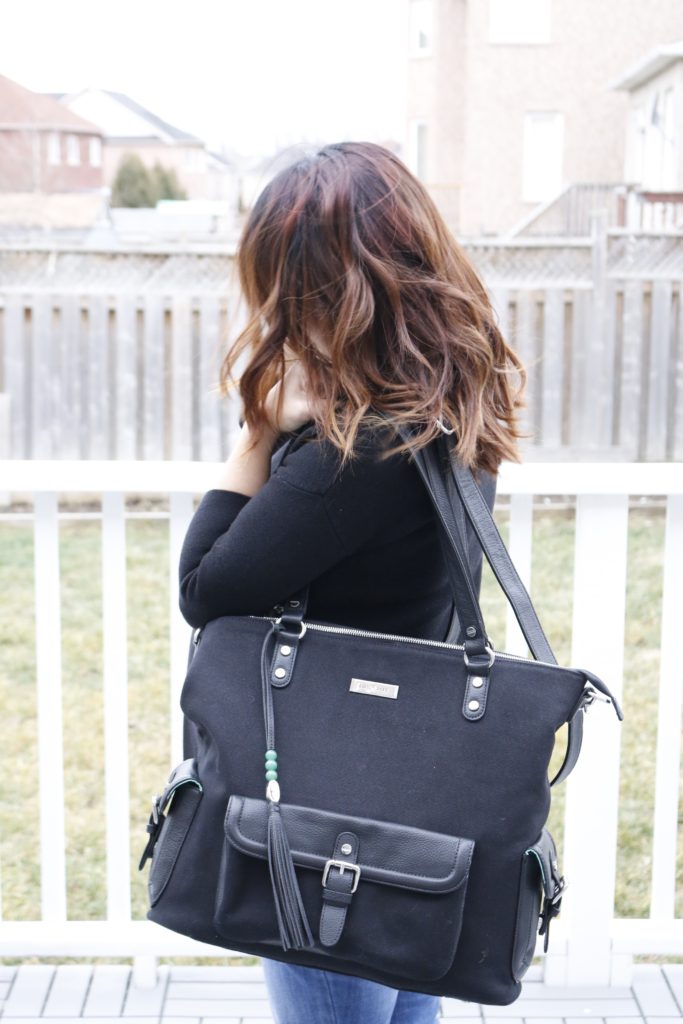 Hope you enjoy this review!
**This post is in collaboration with Lily Jade, but as always. All opinions are my own**
Thanks so much for reading!