Hi Everyone, It's the new year! What a better way to start taking care of your skin! This might mean that you start using something like this Chanel Vitalumiere foundations are some of the best anti-ageing makeup ranges, but there are loads of other things that people might do in order to take care of their skin. A lot of people who suffer from acne or are just trying to improve their skin are going down the natural route. Some may go for acne treatment to help get this under control. Still, there are proucts which contain fragrance or other ingredients that will irritate their skin. Plus it doesn't help anyone to wear makeup everyday. Your skin needs to brathe. But if you are, keep it minimal. With a company like Waterlilies And Company, you won't be compromising your skin's health with the range of natural makeup they have on offer. But of corse, I've never really had perfect skin in my life, I've had horrible acne in my teenagers years that left major scars. I was on Accutane for a good 6 months. It wasn't until my early 20s the acne finally start to disappear. Phew! Since then, there hasn't been a day where I didn't put on sunscreen, night cream and day cream. I started to com/eye—wh">eye balms in my mid-20s – that's when I start noticing little tiny fine lins under my eyes. Oh, don't you love ageinig? I'm not a big makeup person, only because I'm too lazy to take it all off at the end of the day. Here's my bare face!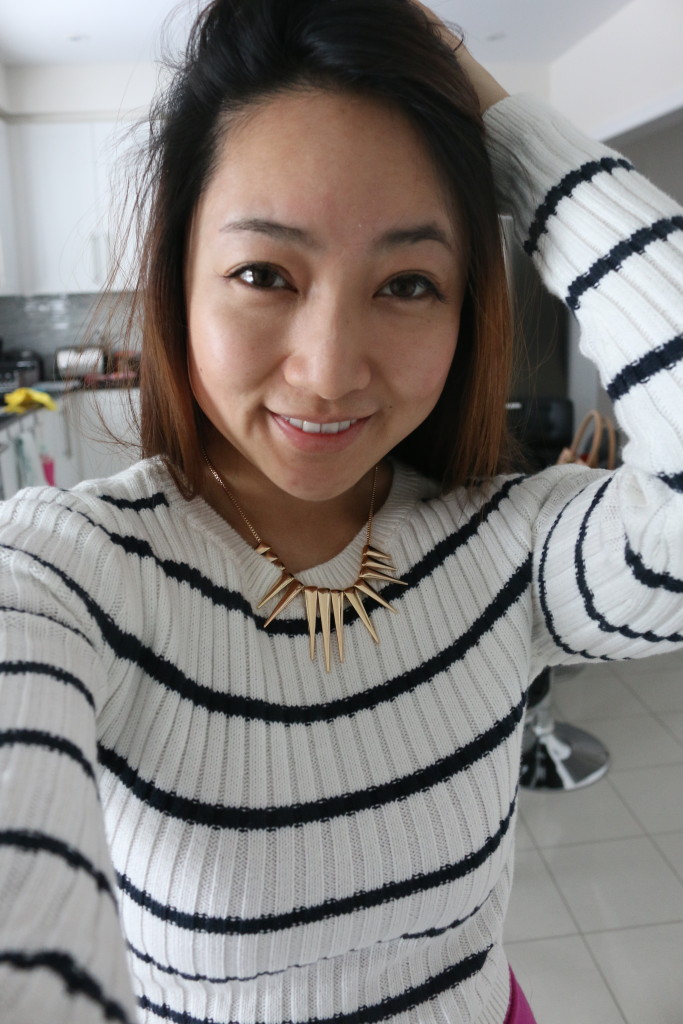 I still remember on my 25th birthday, my mom gave me a load of anti-aging products. She just said "you'red, cially old, here are some anti-ageing products" Since then, I've been using all anti-ageing products! I've even thought about the idea of taking herbal supplements, as some are said to help with the anti-ageing process and boost energy levels. I know we're all going to get older, but I feel like we can at least slow down the physical signs of ageing.
Recently, I bought a few new products for my routine skin cleaning and so far, I've been loving my new products!
Kate Somerville – Exfolikate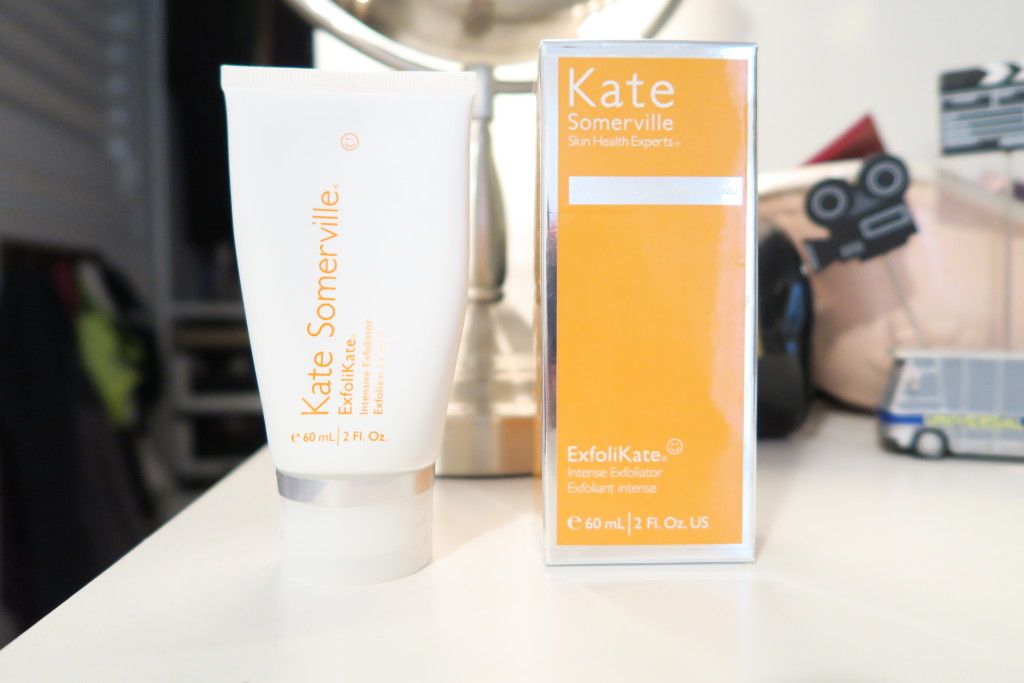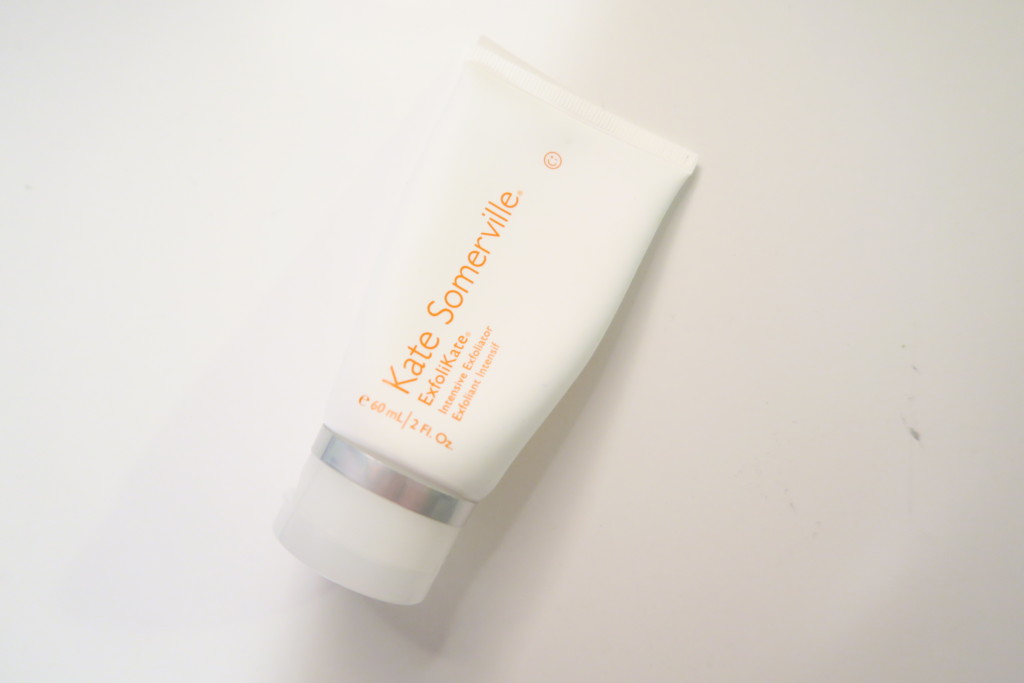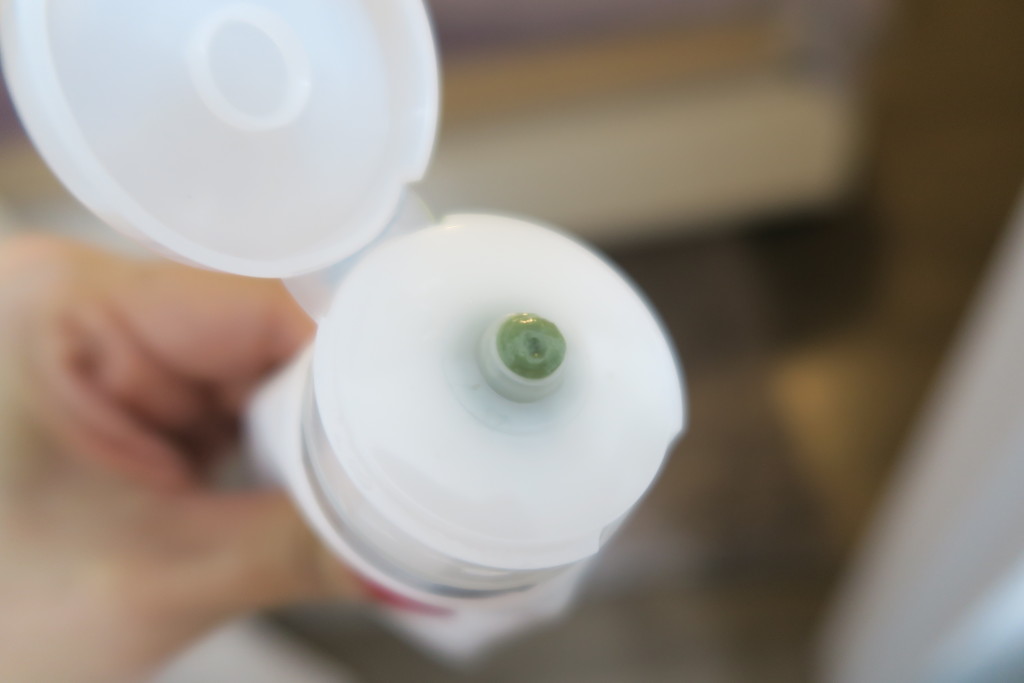 Benefits:
Effectively cleans pores with microbeads, Salicylic Acid and enzymes.
Reduces the appearance of lines and wrinkles.
Aloe Vera and Vitamin E help to smooth and soften skin.
Can be used by all skin types.
Clinical Results:
75% Reduction in skin roughness and dullness.
57% Reduction in the appearance of fine lines and wrinkles.
43% Reduction in appearance of pores.
Review:
If you've never used exfoliate, then you will find this product really harsh. I use this twice a week and after just 2 weeks, I can feel my skin so much smoother! It also got rid of my acne spots too. I have horrible acne before my period, it just explodes on my face. So, I was pleasantly surprised when it semi- controlled my acne problem all over my chin.
Cost $114: Pretty hefty for an exfoliate – there are other options out there that would give you the similar result. But I may just stick with this product because it does leave my skin super smooth (almost baby skin soft!)
Shiseido Ibuki – Gentle Cleanser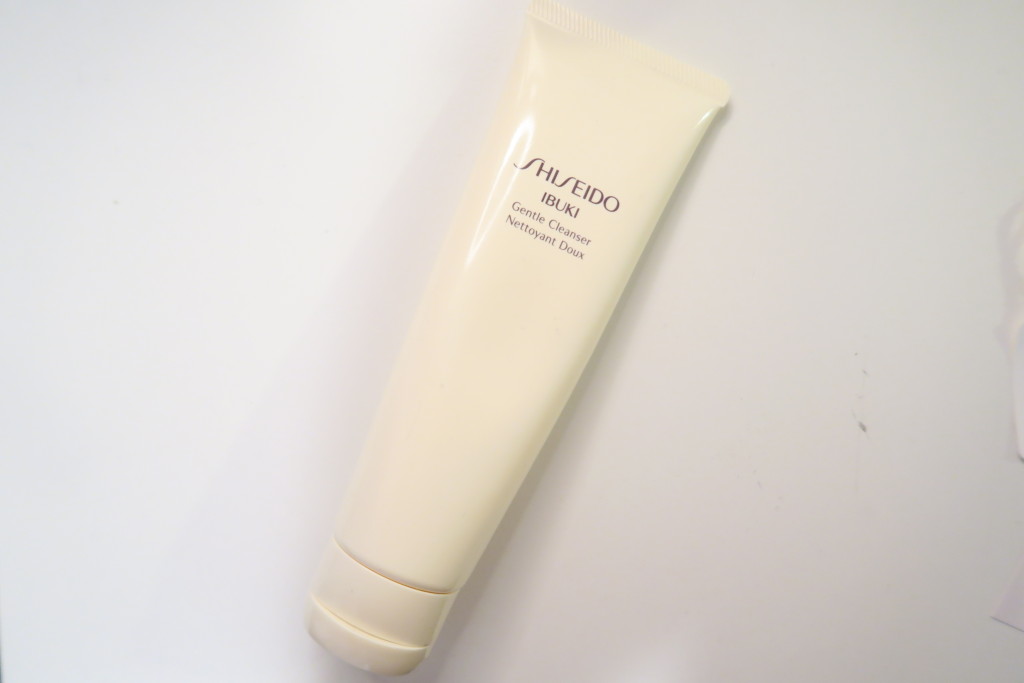 What it is: An ultragentle cleanser to remove impurities without stripping the skin's essential moisture. What it is formulated to do: This extra gentle, highly effective cleanser removes impurities and harmful excess sebum without stripping away skin's essential moisture. It quickly lathers into a rich foam, and leaves skin feeling refreshed and silky-smooth to the touch. What it is formulated WITHOUT: – Parabens – Sulfates – Phthalates Research results: After 2 weeks of use: – 94% felt this product cleansed without stripping away skin's essential moisture Reviews:
Oh, I love love love this! After the first wash I thought it was way too drying for my skin, I was about to return it but thought I'll give it another try. After the 2nd wash, my skin didn't feel as drying as the first time. It creates a really foamy creamy texture. I only use this once a day since I don't want to dry out my face too much.
Cost: $32 not too bad for the cleanser and the results are pretty good
Get it here
Kate Somerville Age Arrest (Anti- Wrinkle Serum)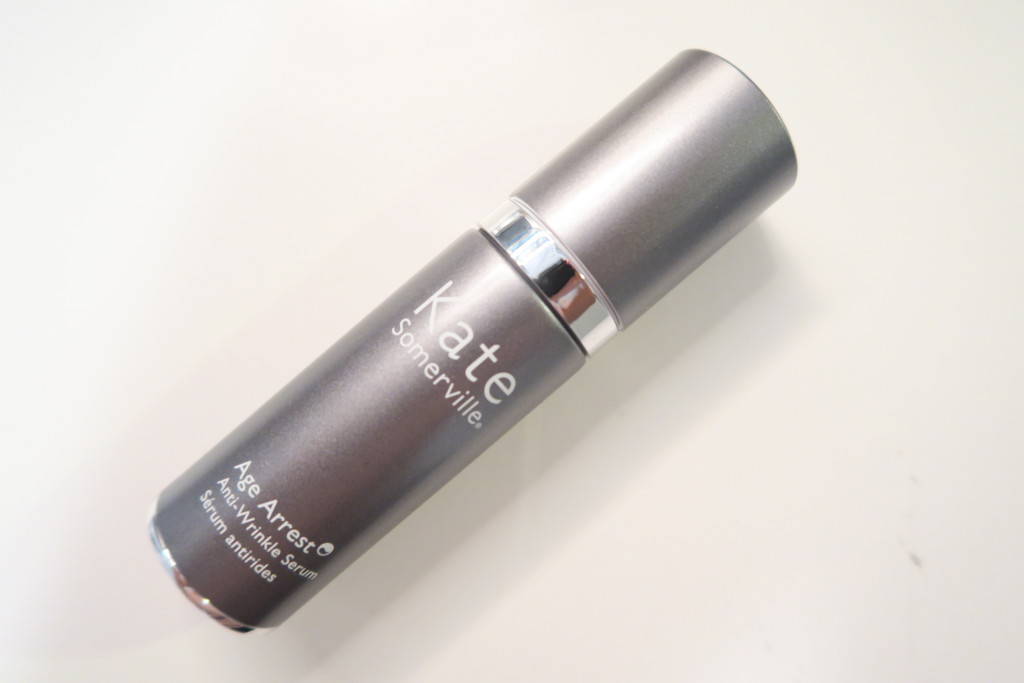 What it is: An advanced renewing serum with Telo-5™ technology, designed to rescue skin from visible signs of aging and help protect against pollution. What it is formulated to do: This luxuriously lightweight serum is made with powerful tetrapeptides to help support the natural production of collagen and elastin. Marine extracts-such as sea mayweed and laminaria kelp-help diminish the appearance of fine lines and wrinkles, while sea whip extract and algae plasma help soothe sensitive skin. It is formulated with thiotaine, a powerful pollution solution that helps protect against environmental aggressors. Review:
I've been using this for 2 weeks and I love it! It has a nice scent to it. It's not oily and it gives just the right amount of moisture to your skin with just 1 pump. They recommend 1 – 2 pumps, since this product is pretty expensive for me to use twice a day, I only use 1 pump so it will last me longer.
so far, I've noticed the finer lines on my skin has significantly decreased. Especially around my eyes area – which is a huge problem for me.
Not sure if I would keep buying this product since it's so expensive! But I'll see after I finish the bottle and see if it's worth it to keep investing.
Cost is $114 – pretty hefty but so far the results are pretty good
AESOP – Control Gel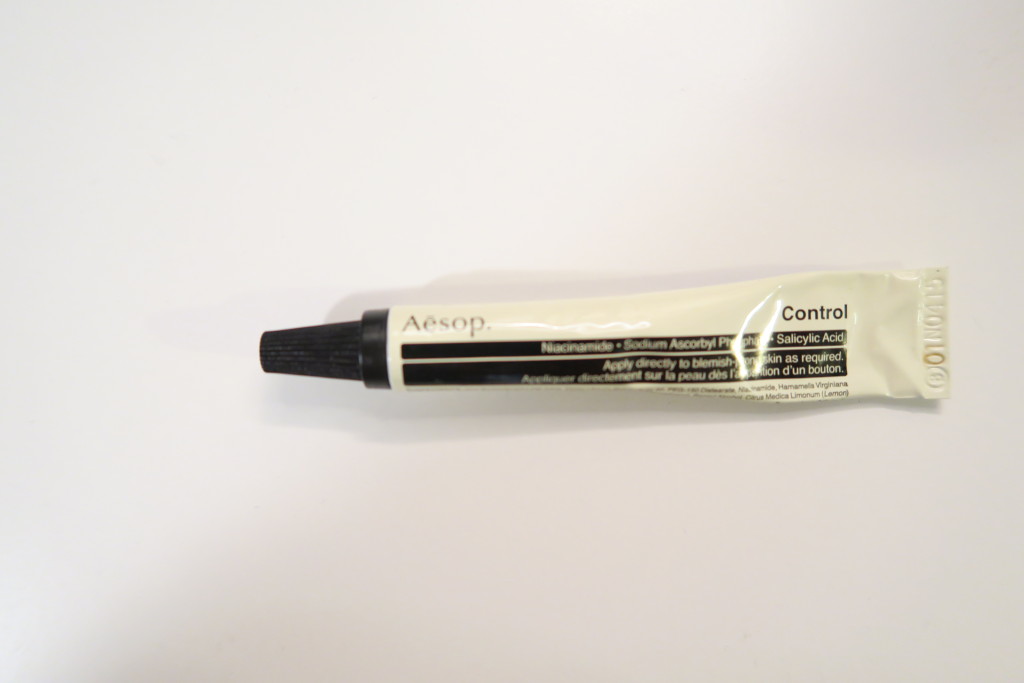 This skin saving formula from Aesop contains an impressive list of ingredients known for their astringent and soothing properties. Effective without stripping or dehydrating the skin. Results:
I really really really wanted to love this product. But it was a huge disappointment. Unlike all the other products – this doesn't seem like it was working at all. It has a clear gel over my pimple and I didn't feel much difference. I'm about half a tube done and honestly – it may have decreased the redness from my skin but it didn't completely remove the acne or stop the acne/pimple from coming back. For about $30 dollars – this was not worth it to me.
There are much better and cheaper products out there.
Hope this posts sparks you to take care of your skin!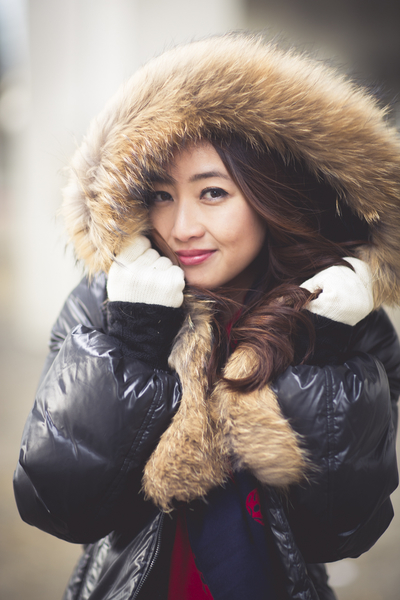 Thanks so much for reading,