Hi Everyone,
This is a very very delayed post. I've been wanting to post this for the past 6 months, but you know life just gets in the way! So here I am one year later posting my Japanese make up products review!
I picked up some of these pretty useful nail sticks, I use them when I do my nails – they give a pretty clean look using these wooden sticks, and the best thing is that you can keep reusing them!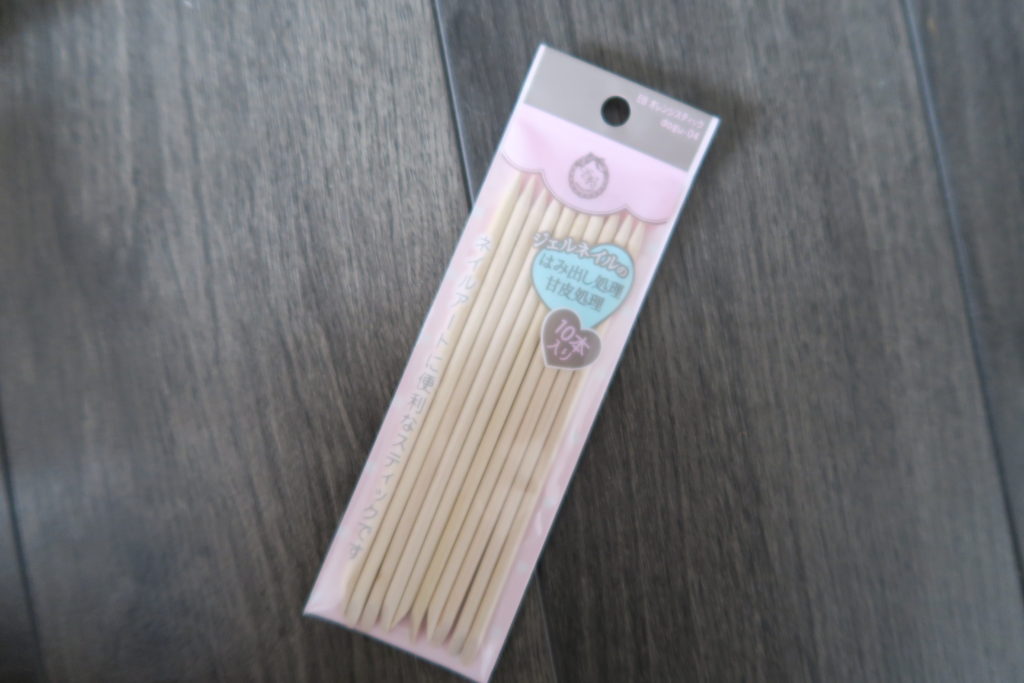 Suisai
I can't read Japanese, but I keep seeing these Suisai everywhere! I can't remember any of these prices, but I love love these face wash. They are easy to open and so easy to travel with. I've heard that some professional Japanese beauticians use these. I wonder if this trend will make its way over to the US. My friend who is training to be a cosmetologist says that studying for your State Board Exam in California is a lot of fun and involves using products similar to this but it isn't super common. Maybe one day we will see suisai everywhere in American beautician's makeup bags? They are just these powdery and you soak in water and they turn into face wash. I love love love them! I'm actually almost running out, so I'm going to have to hunt them down online! You can purchase them here at Amazon.com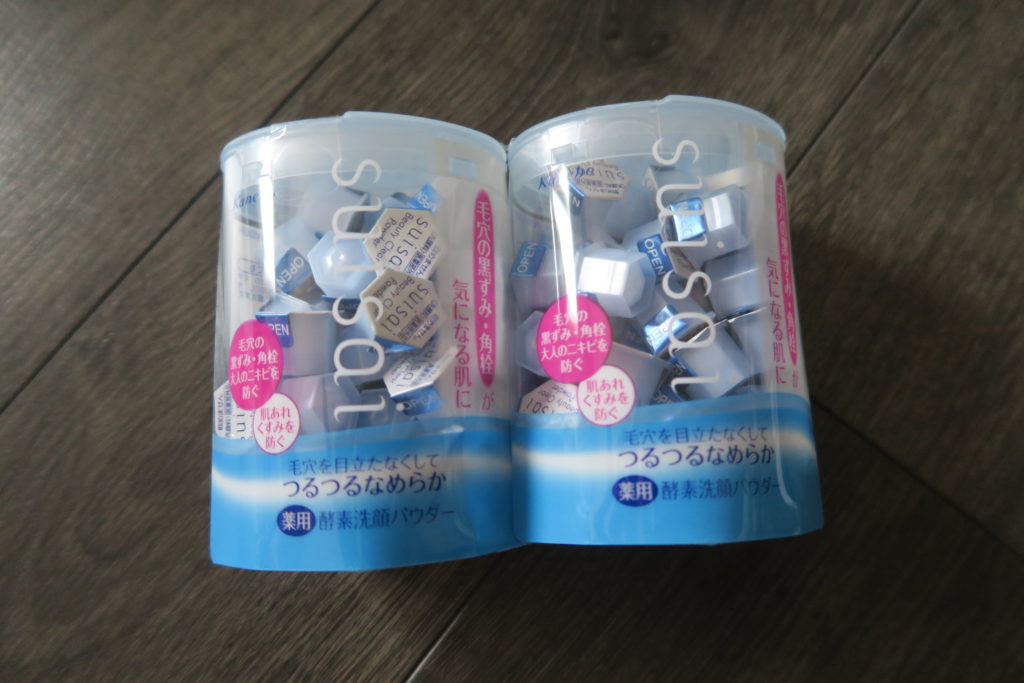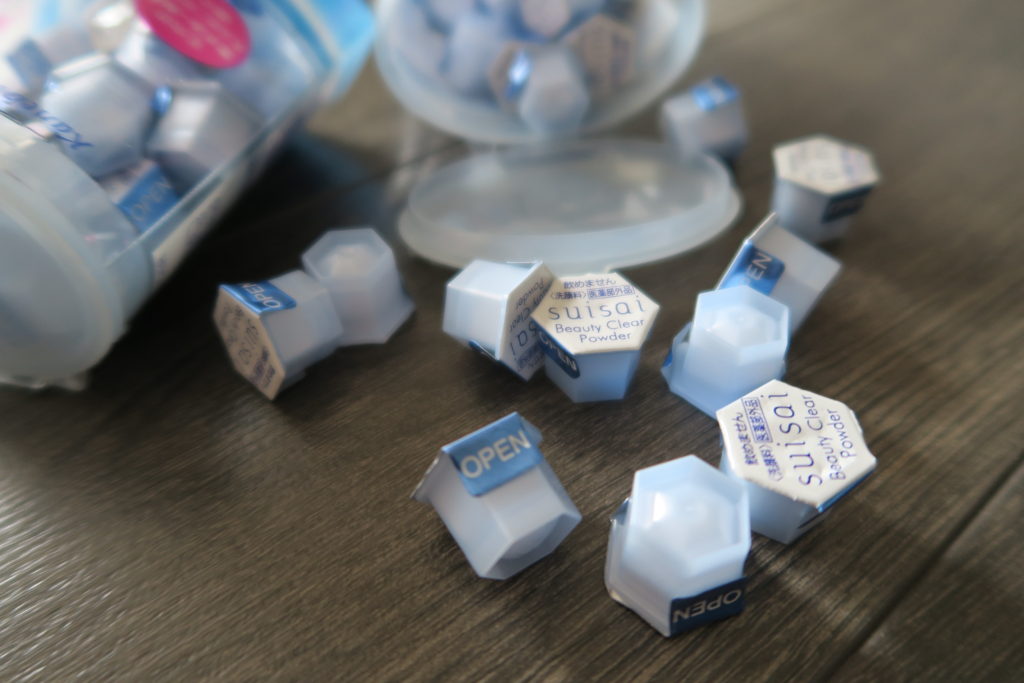 LuLuLu Masks
Everyone is raving about these LuLuLu masks, so I bought a few to test them out as well! You can purchase them also at amzon.com here . Although I find the 50 pack isn`t that great. It dries out before I reach the bottom. You would really need to keep it moisturized.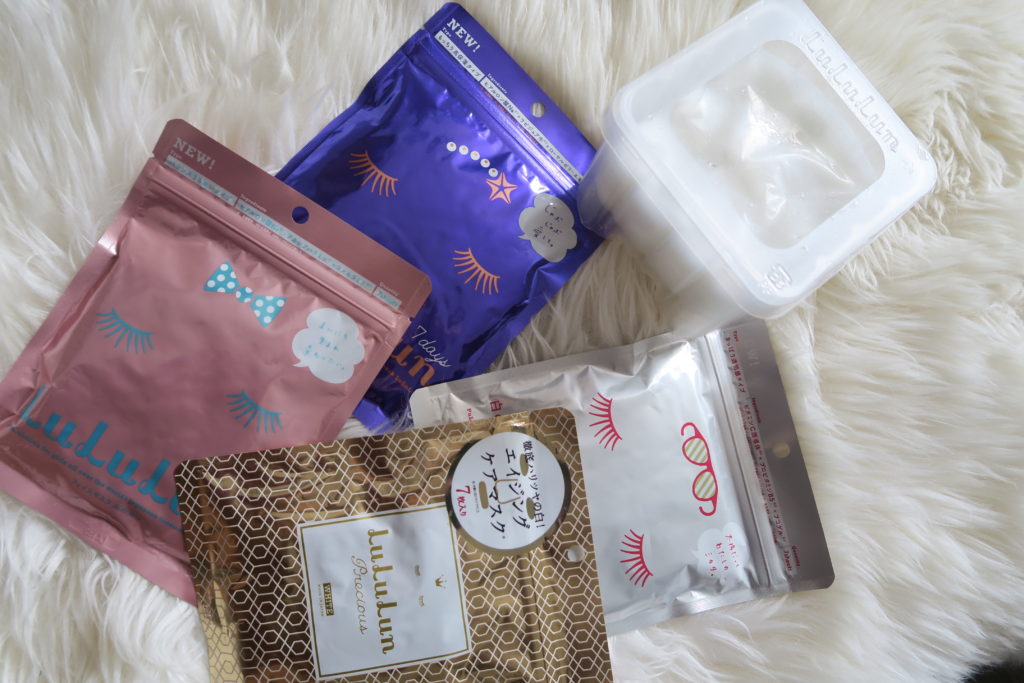 That`s how the masks comes in, just a box. It doesn`t keep any moisture in at all. You are better off buying the individually packed.
Argan Rich Oil & Inphnom Hair Treatment
I actually finished using the Argan Rich Oil, but I have not gotten to the rich hair treatment yet! I find it hard to use because I need an empty bottle to pour it in, so I`m just waiting for one of my shampoo bottle to finish so I can use this new Inphenom hair treatment! You can get yours here.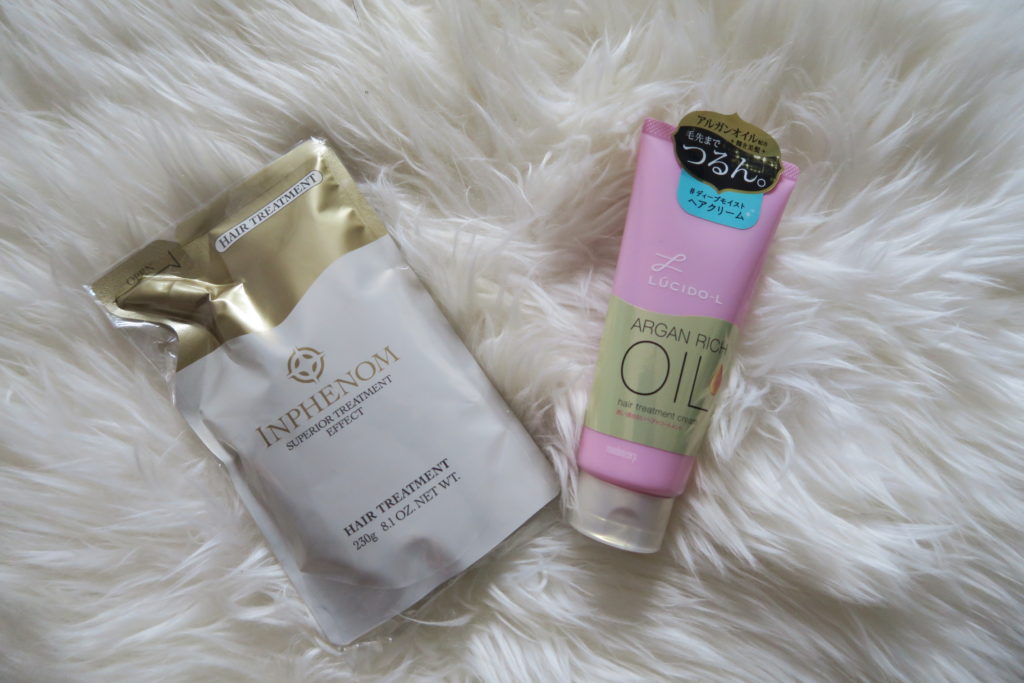 Foot Cushions
These foot cushions are everywhere! Maybe because Asia there`s so much walking these things are everywhere. So I picked up a few as well. I love the feet cooler – they are amazing, after a long day of walking you put these babies on before you sleep and it works wonders!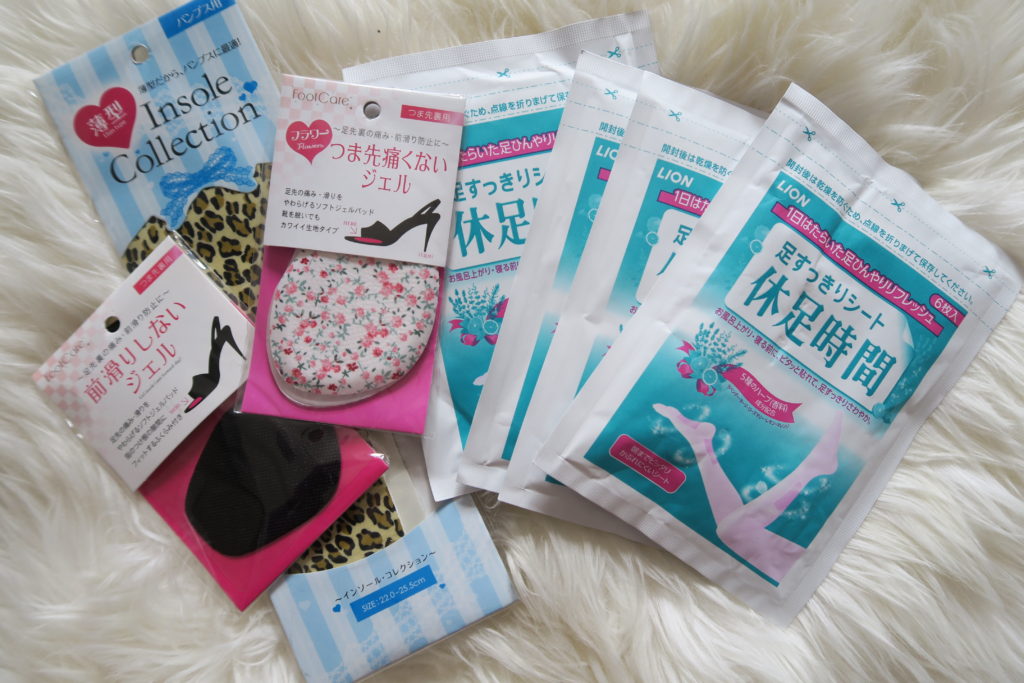 Supreme Moistrizer: I finished the supreme serum lotion. That things hydrates my skin like there`s no tomorrow. I loveeee it!!! Esp when you have dry skin that makes my face feels so soft.
Wakara Face cleaner: I got this since it was on display saying it was number 1 in the market and it`s made out of all natural herbs ingridents. So I decided to try it out, and I do loveeeeeeeee it!! Most face cleanser does dry out my skin, but this one really doesn't. Perfect for any cosmetic organiser.
Acne Whitening Gel: I have mixed feelings with this one, not sure how well it's working because I keep forgetting to put it on before I sleep. I've only used maybe a handful of times. I have some acne scars I wish it would go away though!
DHC Deep cleaning oil: I've been loving this product ever since I got introduced to it 2 years and since then I've been using this for all my make up remover. It removes everythingggggggggggggg!! It's gentle enough that it doesn't sting but powerful enough to really remove all make up with just one wipe.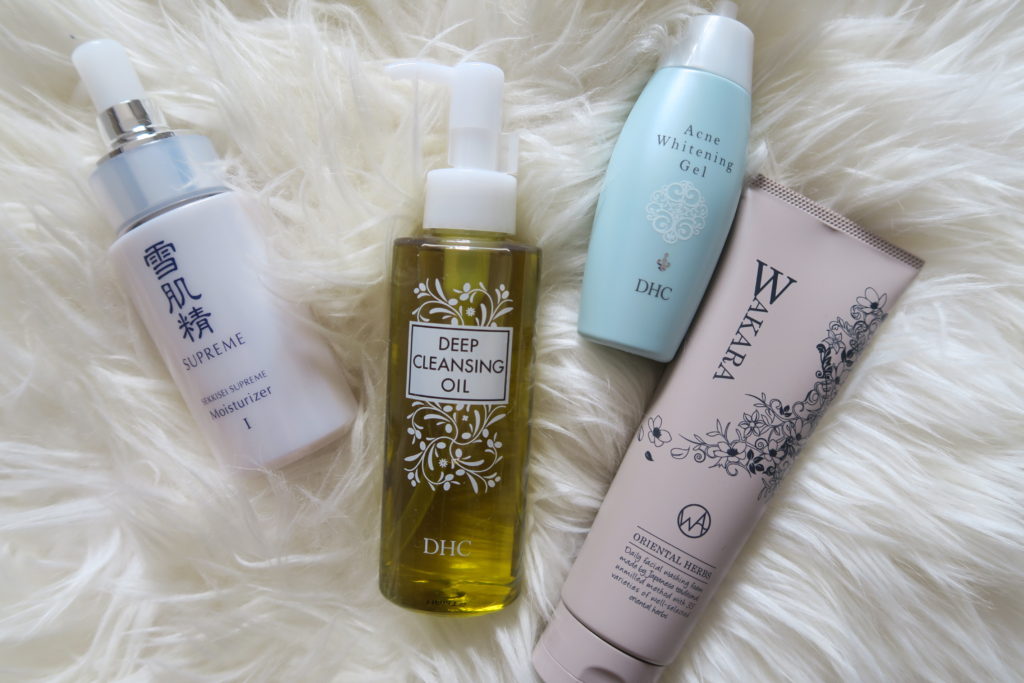 Eye Lashes
You can't leave Asia without buying eye lashes and everything that has to do with eye make up!! I usually use Xlash Eye Make Up which specialises in eyelash lengthening serums, but I'm also a huge fan of false eye lashes for a quick fix. I love them and I adore them. They just make my eyes looks so much better! I was introduced to the Eyebrow tattoo, I know this is not new anymore, but seriously a year ago it was!!! I dye my hair all sorts of color and this eyebrow tint is everything!!! It just makes you look different and it matches perfectly with my hair.
Oh and yes, eye lash glue, I tried a lot of eye lash glue and so far the Asian ones are still the best and cheap too!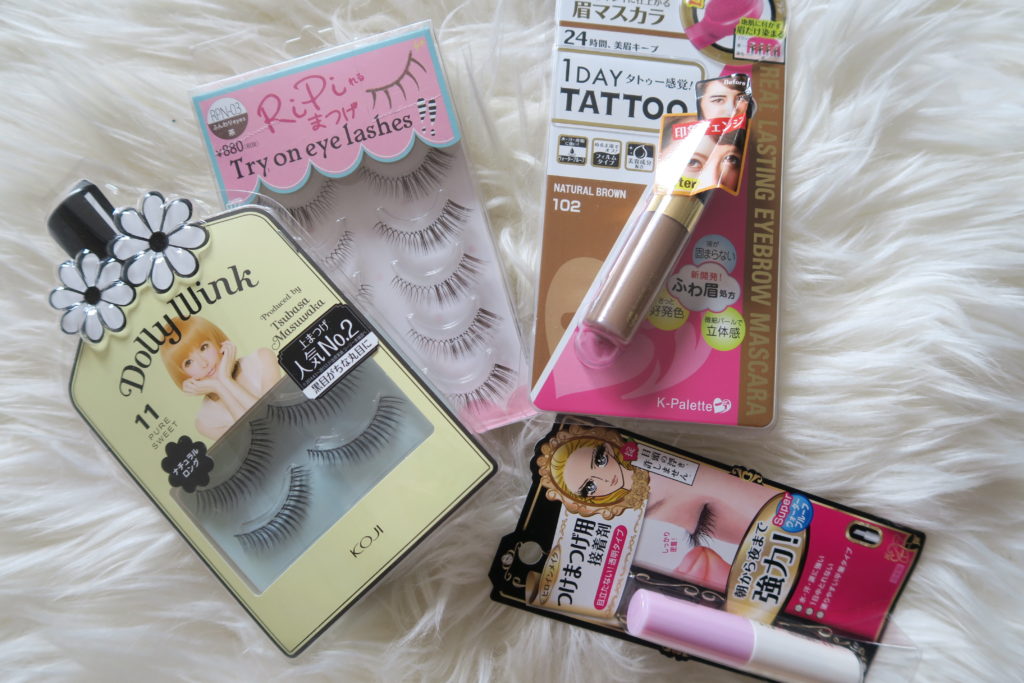 MaxFactor International
Now this, is still in it's original package, I have not opened it yet, because frankly I really don't wear enough make up. I'm still using my old one which is still working perfectly fine…. so I guess I'll have to wait until that gets worn out and I'll try this sponge out. It's suppose o really make you have that air brush look.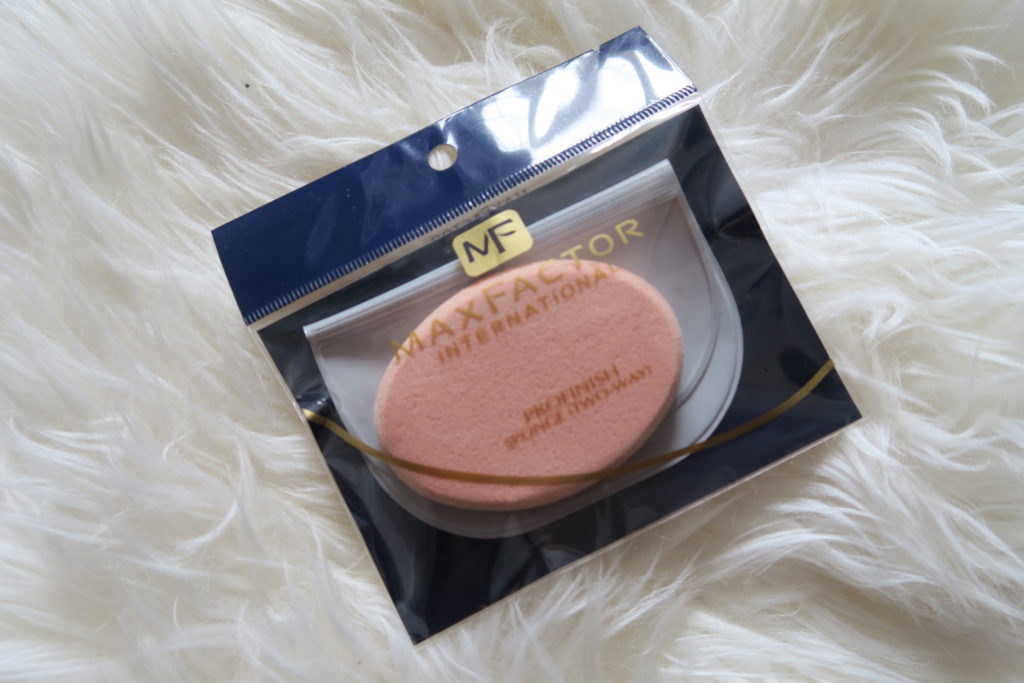 Masks and more masks, now I'm just buying random masks I see. I could not pass up the sailormoon ones, they smell sooooooooooo good! They are pretty similar to all the masks I've tried really….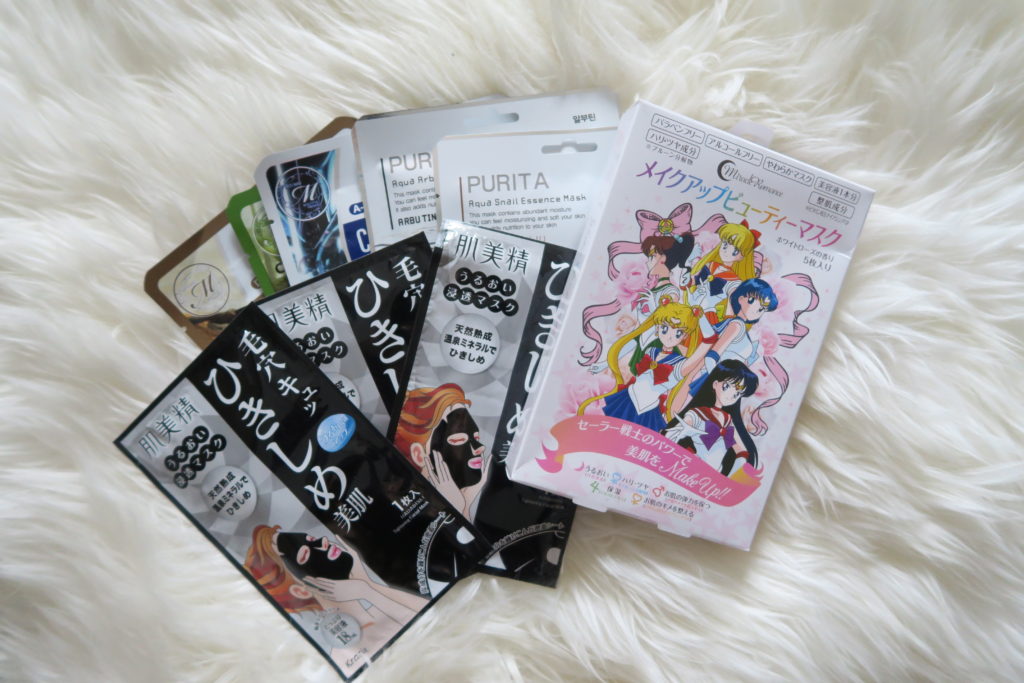 Q-Tips
I read somewhere that buying Q-tips in japan are awesome. Because they are different!! The Japanese Q-tip are more refine and Japanese girls love how it removes/clean up make up very easily and precisely.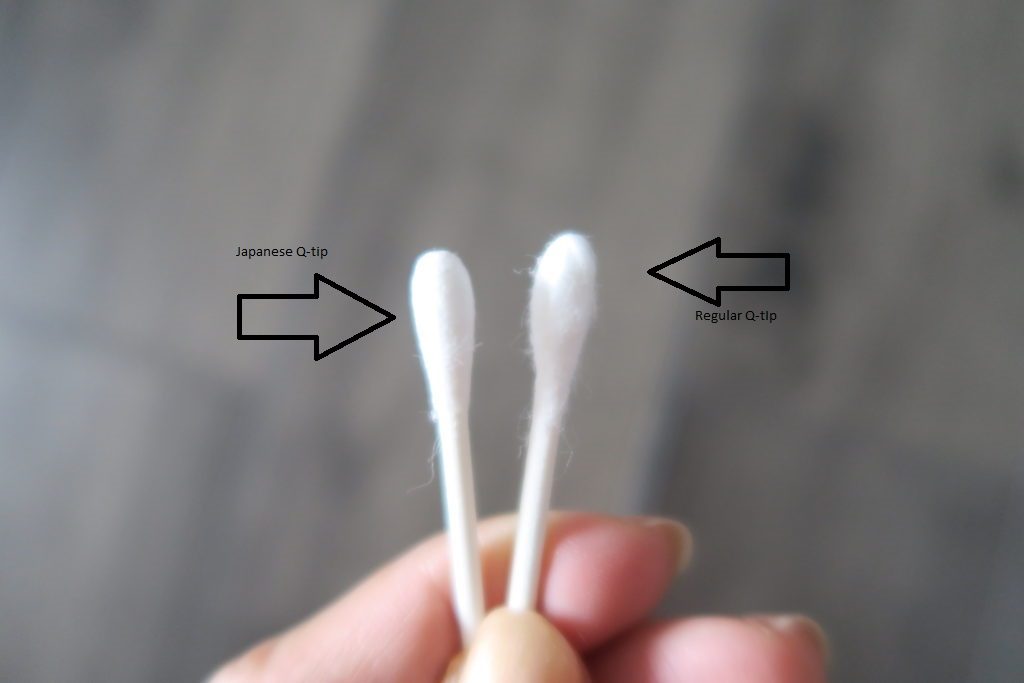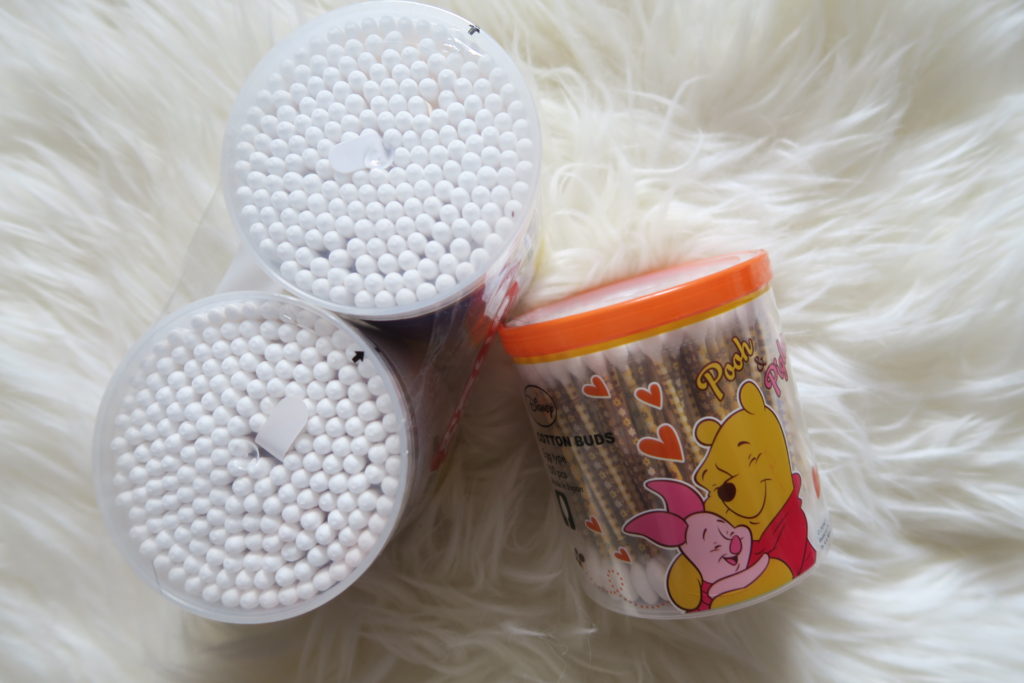 Free Samples
Below are the samples you get when you buy make up, I'm still trying to use all these samples…. a year later….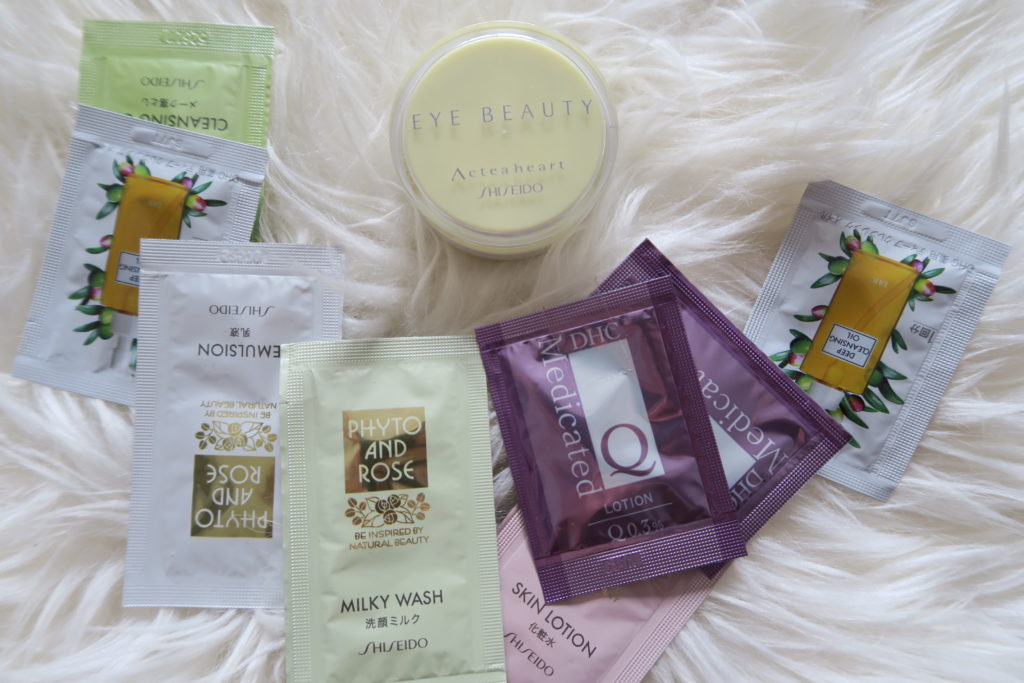 Cow – Beauty Soap
My husband wanted to try this, and seriously – for $1.99 why not? He end up loving the soap bar, for me I find it way too dry on my skin.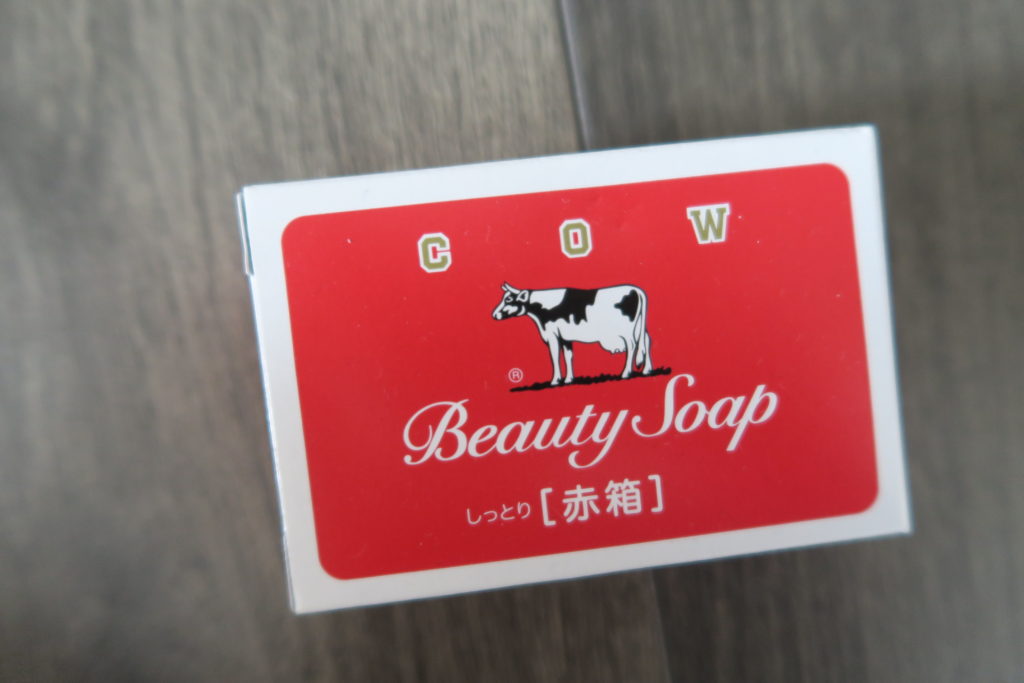 Anessa SPG 50+
LOVE this! At first I wasn't sure if I would like this because when I first poured it out it was ALL oil, disgusted I washed it off my hands…. then I realized you MUST shake the bottle before use. That makes such a difference. It goes on so smooth on the skin and it's not oily at all. Best part, it really does still on all day!
Overall, I'm pretty impressed with the Japanese products. I have a feeling I'm going to keep purchasing some of them, they are probably going to cost me an arm and an leg for shipping but I guess it's still cheaper than me flying from there and get it myself!
Next time, I'll be sure to stock up!
Thanks so much for reading!