Hi Everyone,
Let's talk about that glow everyone talks about. When I was at my 1st trimester my "glow" was my puke face and eye bags under my eyes. Now that I'm so much better I can eat again I've gained a total of 10lbs at my 20 weeks check up. So everyone has been telling me I finally have the pregnancy "glow"! Why, yes thank you – I better have the pregnancy glow with that extra 10lbs on my body. I blame all the vitamins  that somehow widen my face.
It took us a while to figure out where to go for our "babymoon". My husband didn't want me to fly anywhere far and be in a car ride for too long…. so! There goes my dreams of being preggo and having my babymoon in Paris. I really wanted to go there! Eat all the Macroons, shopping, going to museums! *sigh*
Well, we settled for the next best thing – Niagara Falls and Buffalo shopping. I mean, it wasn't "different" but it did gave us some alone time away from the house and chores. I did some damage shopping for maternity clothing. Wow I can't stress enough how maternity clothing makes my life so much easier and breathable! My friend gave me some maternity pants and I pretty much live in them.
Oh and Blanqi finally came. THIS IS SOOOOOOOOOOOOO COMFY. Get the leggings, they are amazing.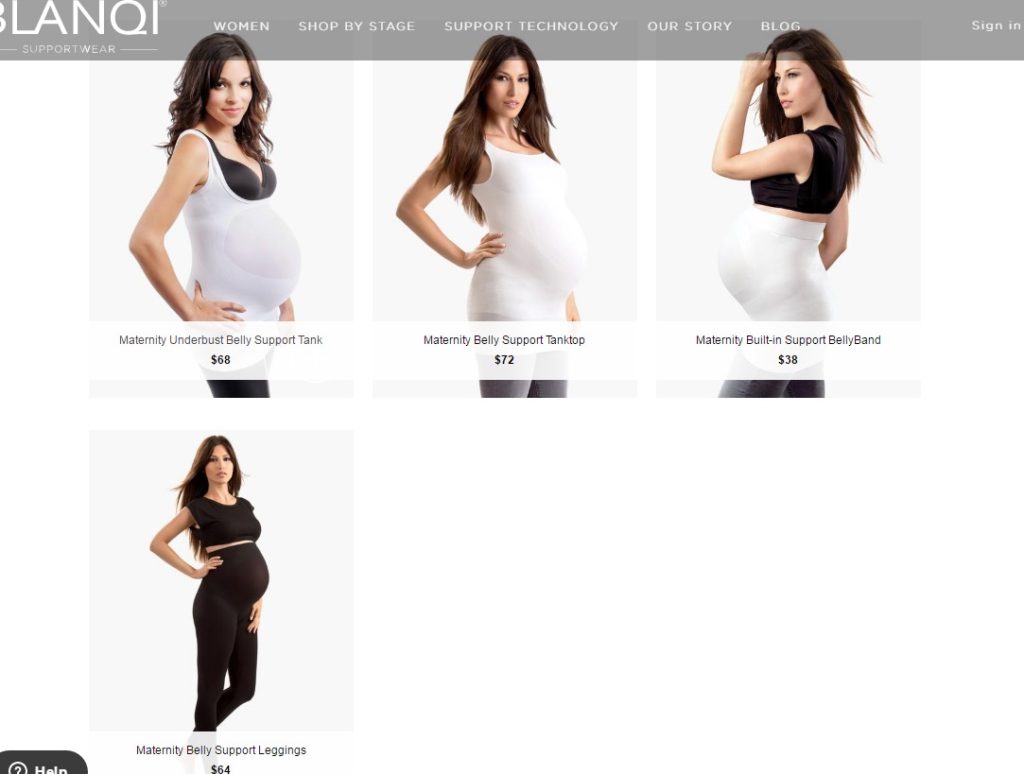 If you are planning a mini babymoon like I did, here's what we did!
All you can eat olive garden. I know this isn't news for the Americans, but Canadians loveeeeeee olive garden! 
2. Shopping! Our dollar sucks right now. So I didn't go all out – but did find some pretty sweet deals!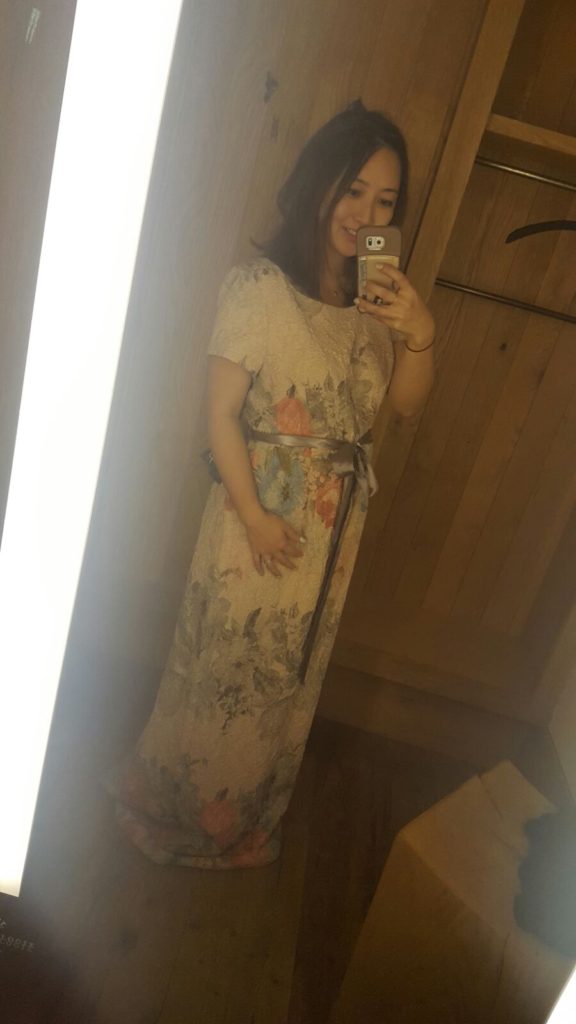 Saw this at Anthropology, but didn't get it for obvious reasons…. it was $230 USD! Super cute though!
3. Stay in a hotel that has a view with restaurant attached (that way you don't even have to leave the hotel!! Thank goodness because it was snowing that day!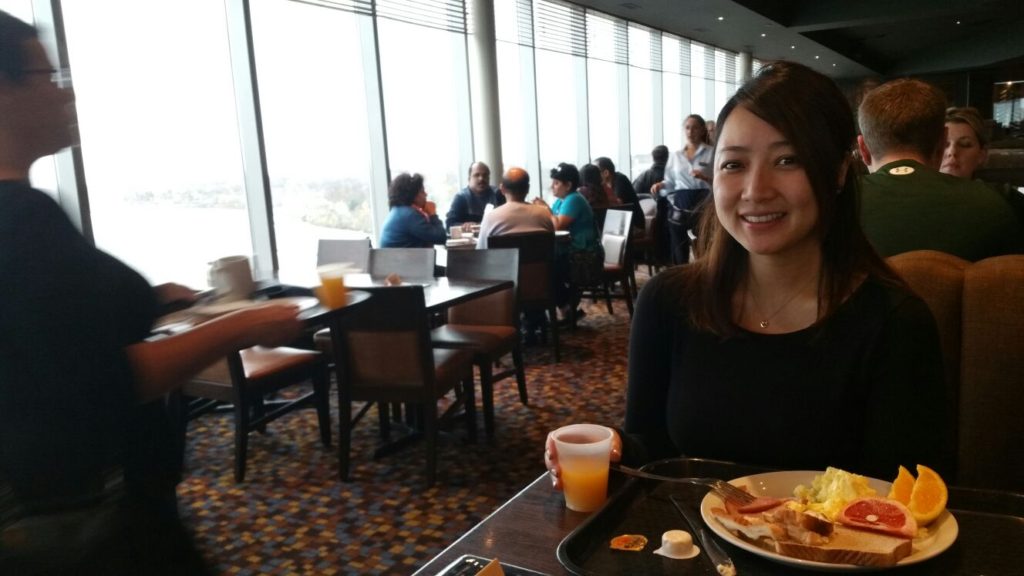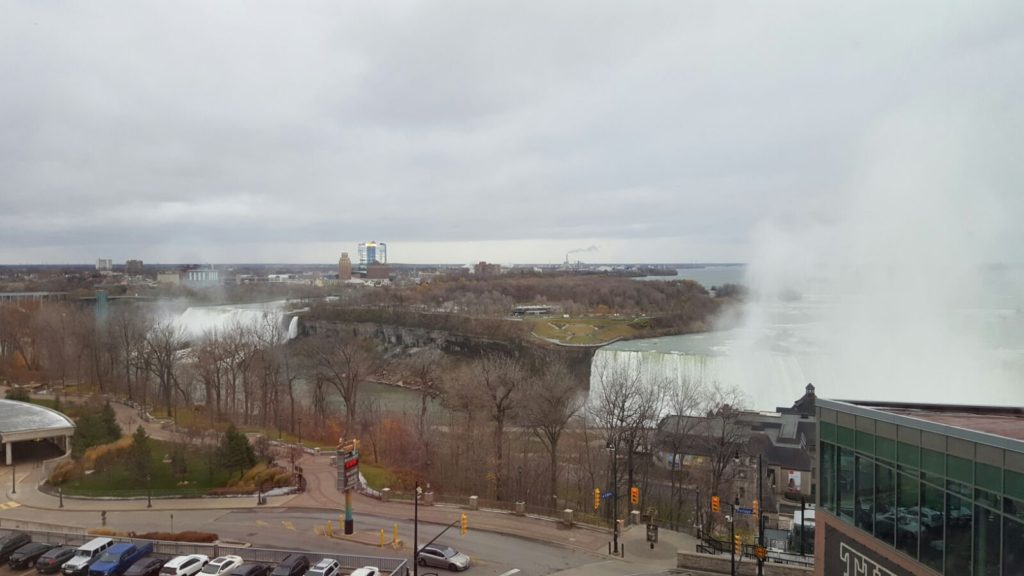 We really didn't do much except for shopping and food. Ours was only 2 days and 1 night, but it was good because I did enjoy spending time with husband alone 🙂
Week 19 
I'm getting used to my belly. I still crave for food at 11pm at night. It's wonderful. When I eat my stomach catches all the crumbs that would normally be on the floor…. I finally realizes I'm a very very messy eater. My shirt is like all stained by the time I go home.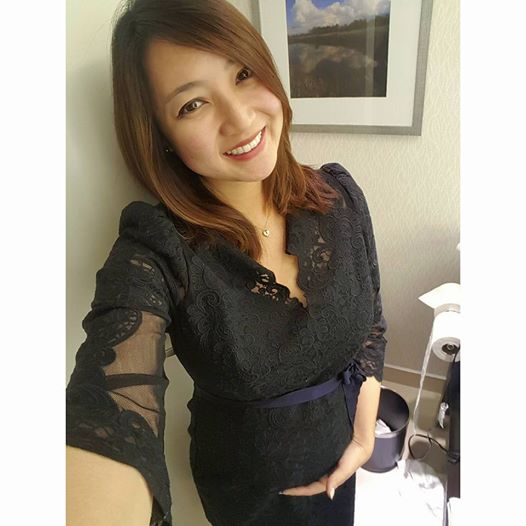 Week 20
My nieces from NYC came to visit! It was an exhausting weekend but it was so much fun. We went to the Christmas Market which I will write up in my later post! Here's my week 20 photo, my belly looks extremely large it because I ate a WHOLE PIECE OF STEAK. Yes….it was well done and yes it was like 12 oz steak that I gulf down. So my belly is not that big……… but the food expanded in my stomach.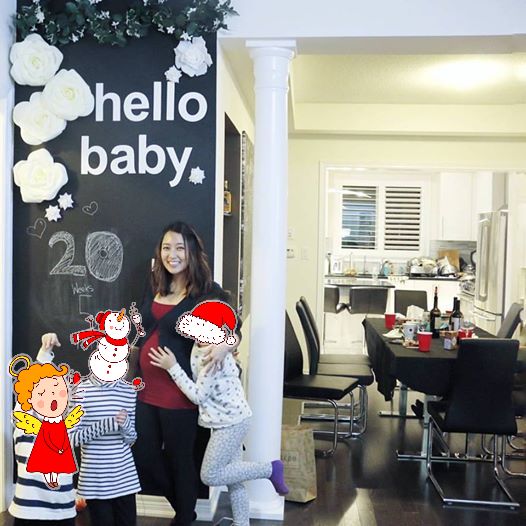 Fun Fact: When I went for my 20 week check up, my OB told me step on the scale. I was told that I was only to gained 2 lbs since my last check up…. I've gained 4lbs. He literally slap my arm and told me to stop eating so much chocolate. He's like I bet it's the Halloween chocolate! Which…. was true. I've been eat a full bar of chocolate and a full size ice cream bar for the past month…. I guess off to the gym I go!
Thanks so much for reading!