Hi Everyone,
There is something about High Teas that would make any girl feel elegant! Recently I went with my friend to the Victorian Tea Room. This little unique please is located in Thornhill's Heritage District in Markham Ontario. This is a family run business that takes great pride in serving their customers with the best service.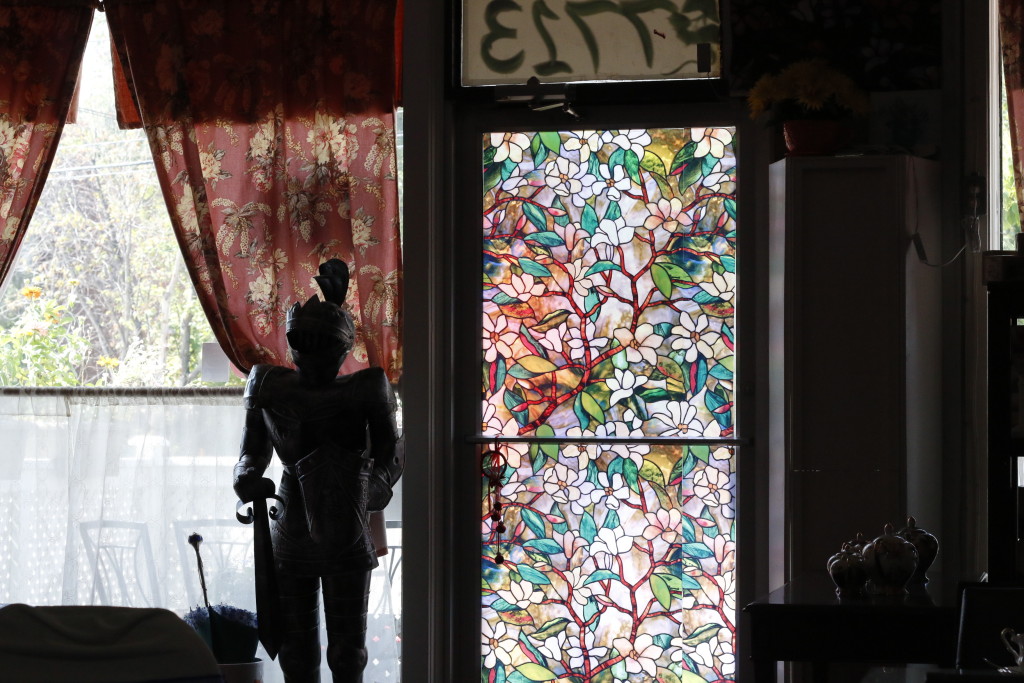 We loved the high tea experience! We made a reservation via Open Table at 12PM and lucky us! We were the only ones there! My first impression of the place is just how homey it was! I love the decor and how different it was. It was not high end or anything which I actually prefer, so I wouldn't feel too uncomfortable. When you enter, you really get the Victorian vibe, there are arm chairs in the corner and it's just a neat little place.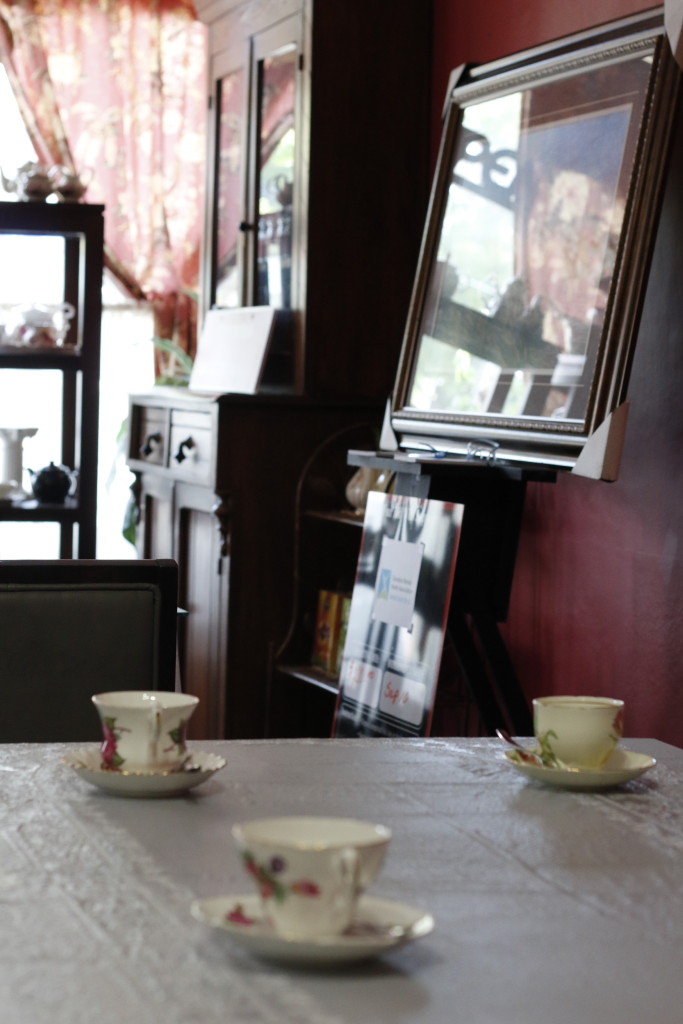 Service was excellent. He came to our table couple of times and kept refilling our tea! We had the lunch high tea special which was $25. Pretty good deal if you ask me! It comes with a pot of tea and they have a wide selection of tea ranging from herbal tea to fruity tea. The server was very knowledgeable too and he gave us really good recommendations.
Everything was served on a three tier stand. The scones were baked fresh on site and it was to die for! I'm not a big fan of scones and I really did enjoy them! I must had eat more than my portion of the Sandwiches, I totally took more than my share and I started to eat my friend's portion!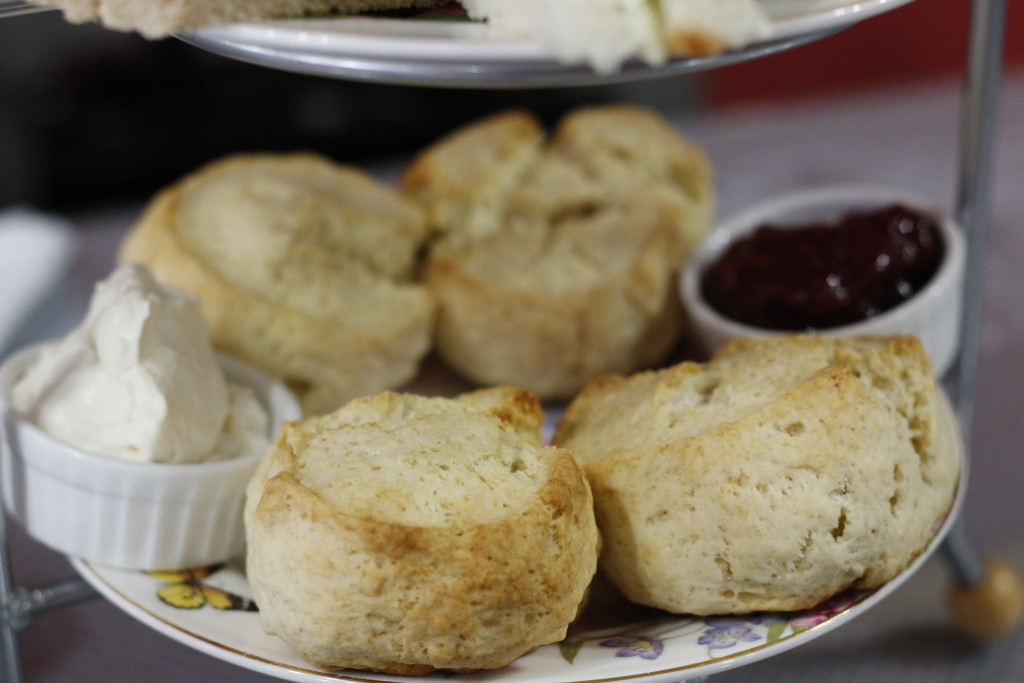 Their carrot cake, salad and sandwiches were so good! You definitely would not be hungry after coming here. They may look small, but very filing!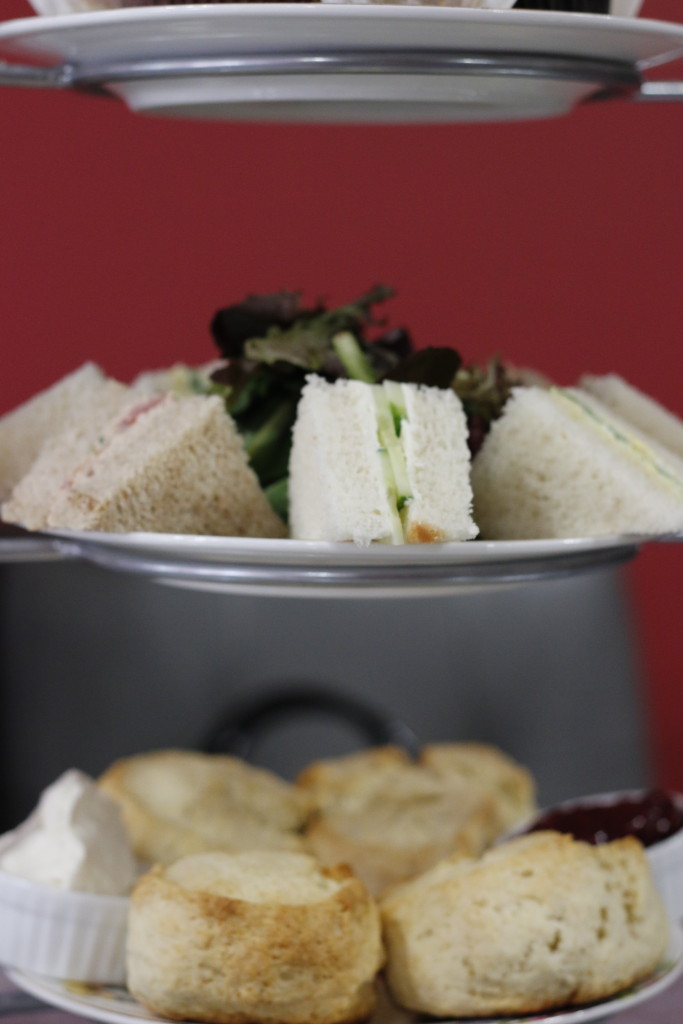 They also provided with different tea sets! We actually get to pick which tea pot we want! I love it! The teapots were all different with floral designs on them.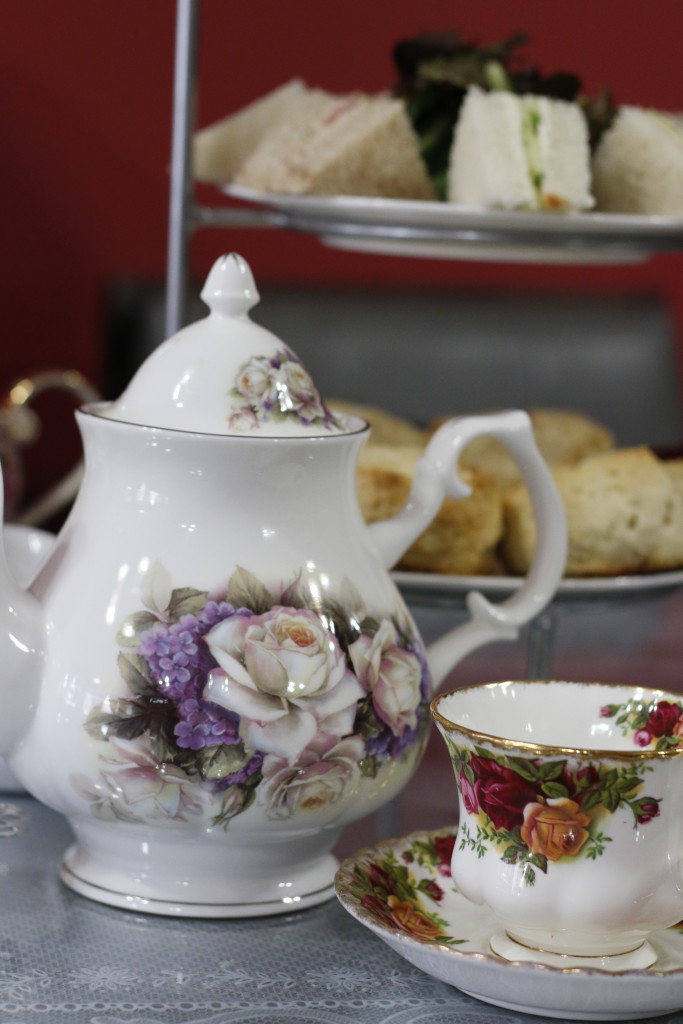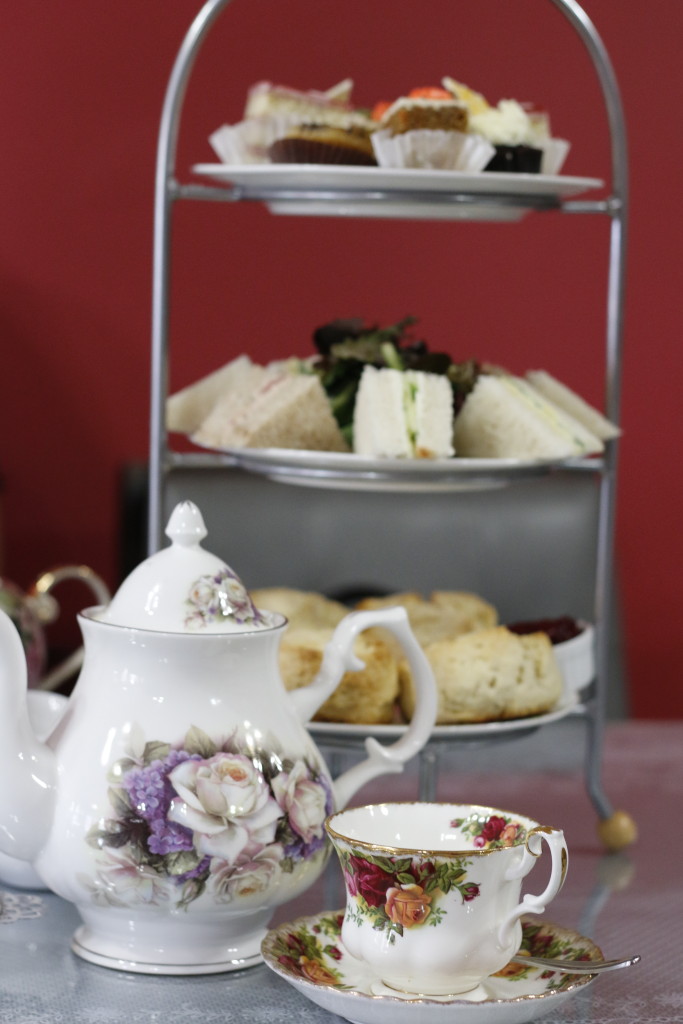 Finding  the place was not too hard, the parking on the end hand was a bit hard to find! But lucky there weren't a lot of traffic so I took my time circling around the building. The parking lot is at the back. This is such a cute little place! I will be coming back here again! This might be my new addiction… High Teas! If you have came here before, let me know what your reviews on the place is!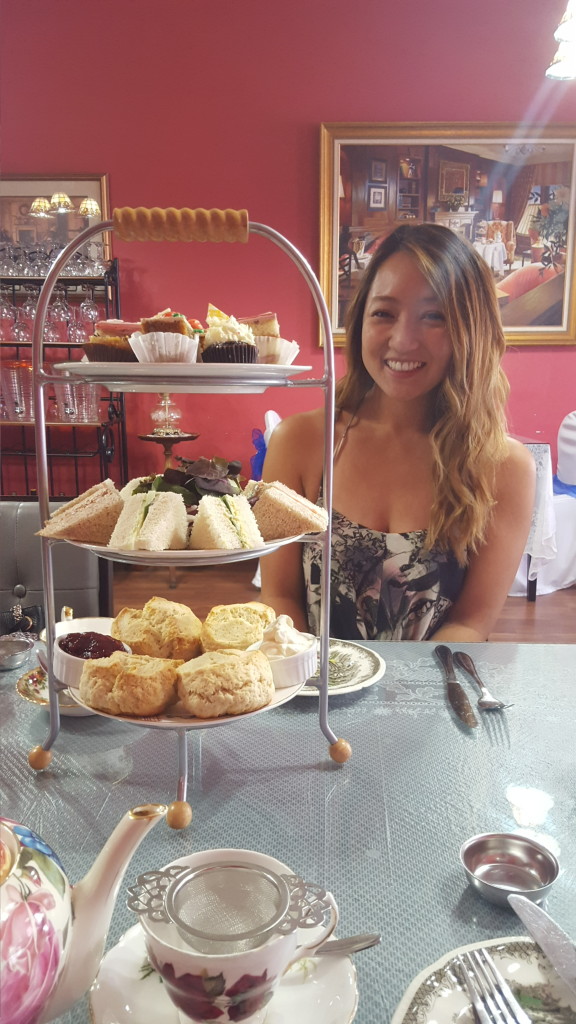 Thanks so much for reading,