Hi Everyone,
I know Cin and I have been constantly complaining how cold it is in Toronto! I can't wait to get away myself! Last week I surprised my husband to celebrate his birthday with a couple of his close friends.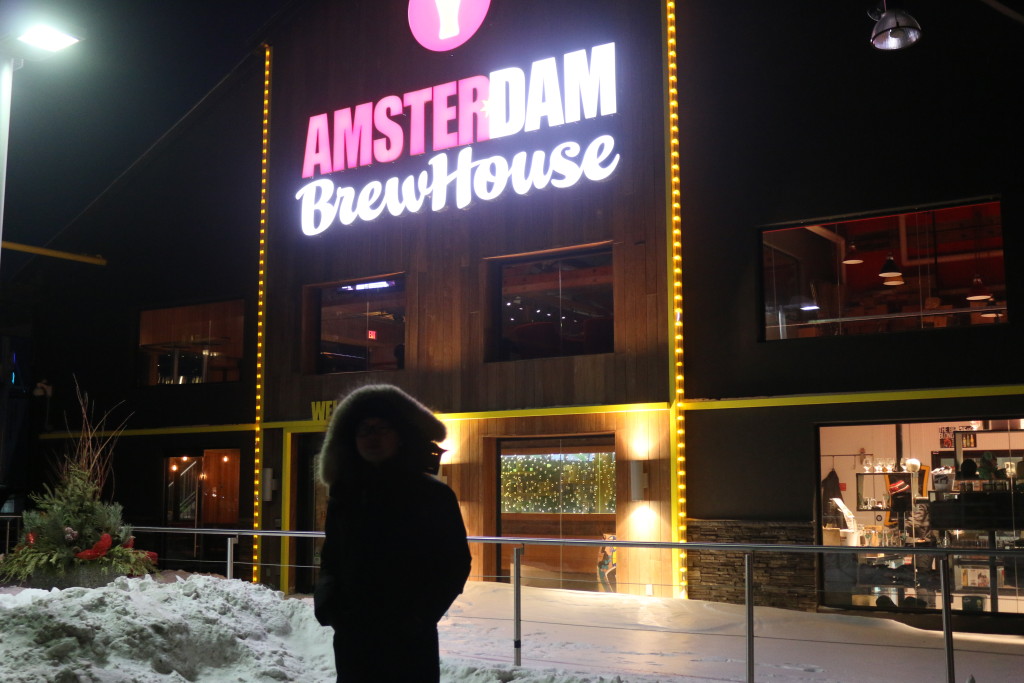 It's natural for me to book a restaurant at least two week ahead of time (Planning Freak!). I've used OpenTable numerous of times, they are super reliable and so easy to use. Best of all? They introduced a reward point program! When you reached 2000 points, you get a cheque of $26 to any restaurant (applicable to Canada). Just make sure you are an OpenTable member!
I'm at 900 points, almost there!!
Some restaurants will even give you 1000 points per dinning, you just have to hunt for those deals and dine there! How easy is that? For the list of Toronto Restaurants visit here.
You simply search for the restaurant you want to dine at, and make the reservation via OpenTable site.

Confirmation will be emailed directly to you

Depending on the restaurant, they will call you to confirm on the day of to make sure your reservation is still a go! If for any reason, you can't make it or # of people change; just make the changes directly on the site! I had to change the number of people the day of, and I just made the change directly on the mobile app. Remember to cancel your RSVP if you can't make it! It will mark as a "no show"!

Review the restaurant! That's totally up to you. I love leaving my feedbacks so I usually leave my opinion.

It was a cold cold night, but they all made it out! Props to them! It was -40 degrees weather. The hostess knew right away who I was, and led us to our table. The restaurant is so spacious and it's right by the lake. I love the decor! Everything is very rustic. They brew their all beer too. How amazing is that? I'm going to have to come back in the summer time to enjoy their patio.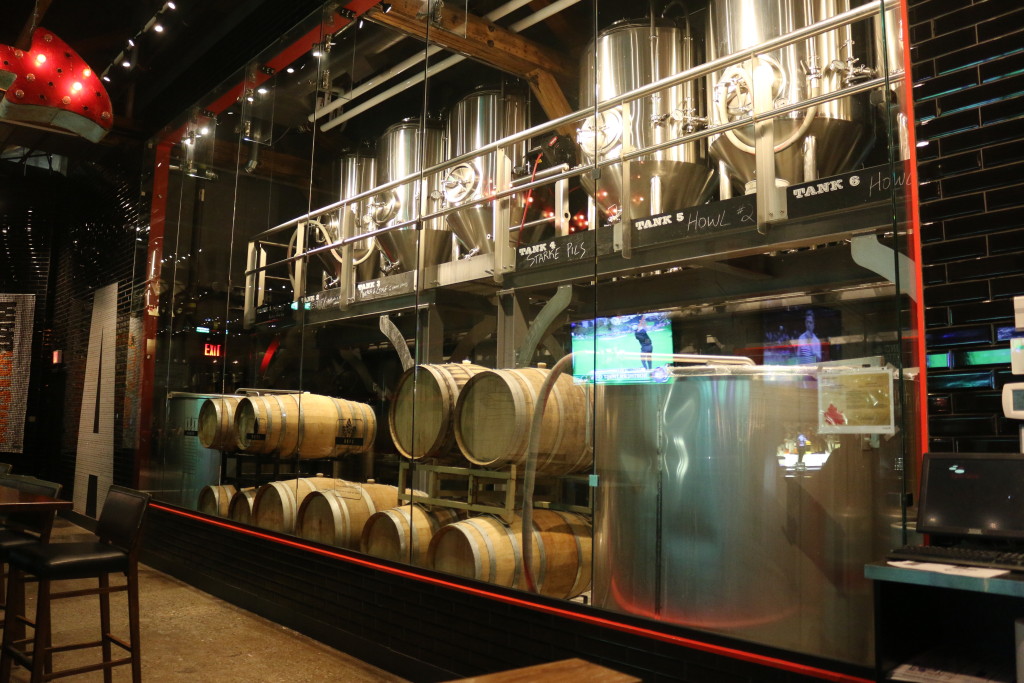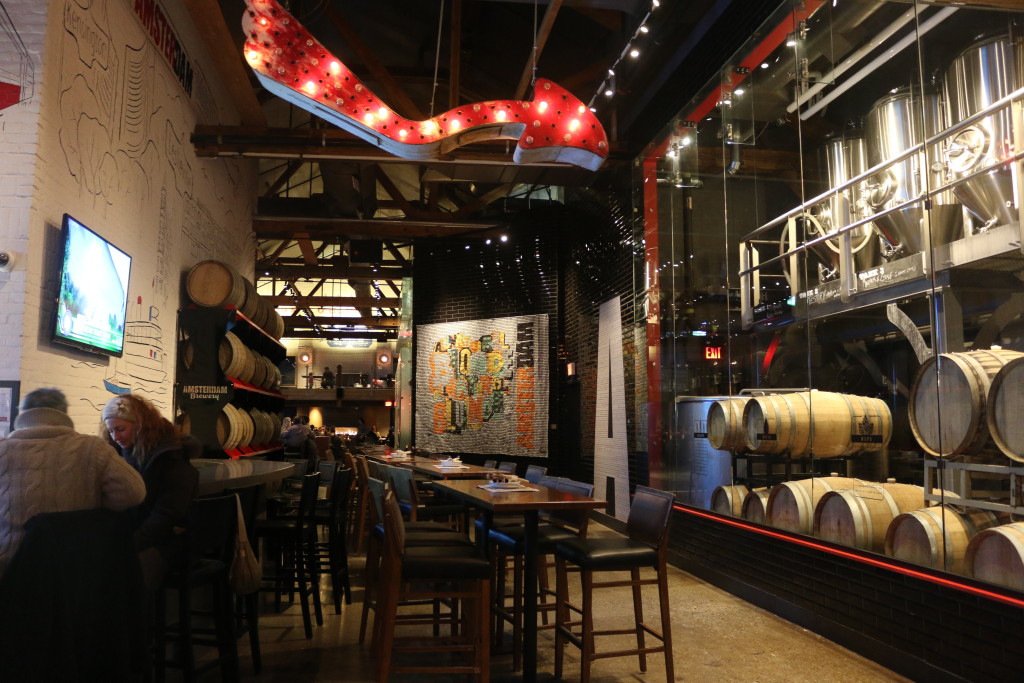 It's a huge place, they probably can sit roughly over 400 guests in here!
We got their pretzels, my friend loves pretzel, and so far they did not disappoint! The sauce is honey mustard. oh yum!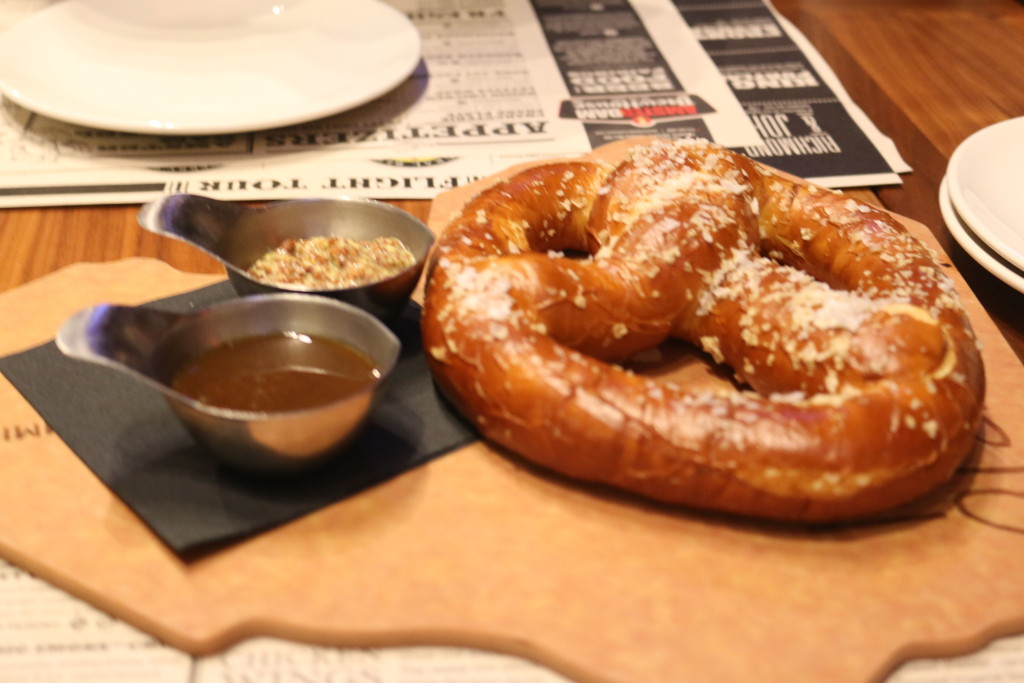 The food was amazing, I really enjoyed it. It was a good portion, our waitress was friendly and the food came pretty quick too.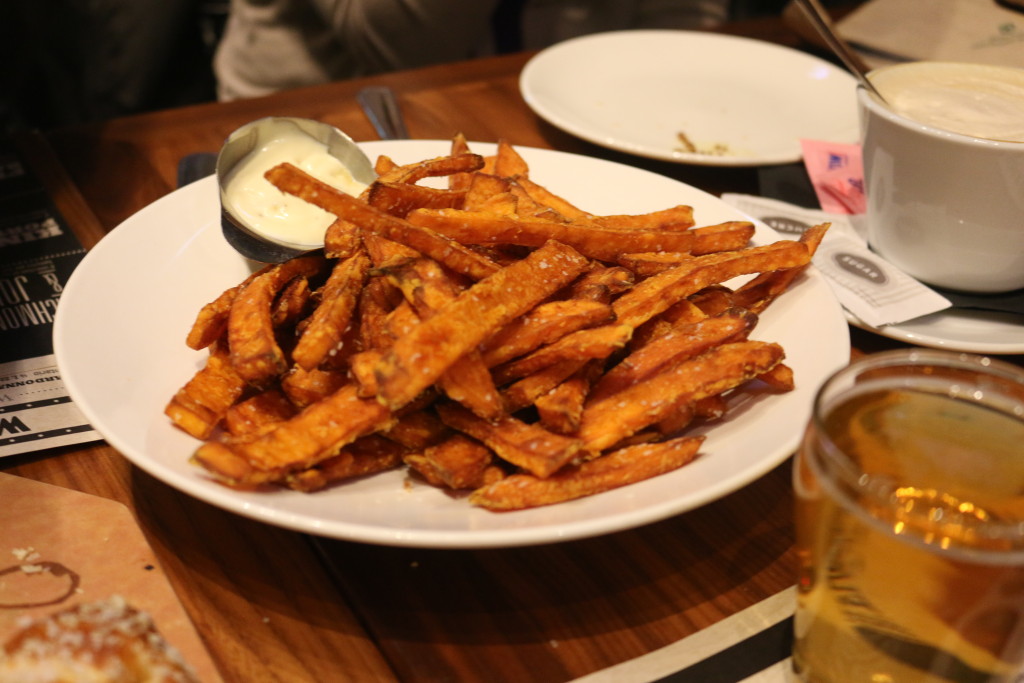 We pretty much devoured the YAM fries!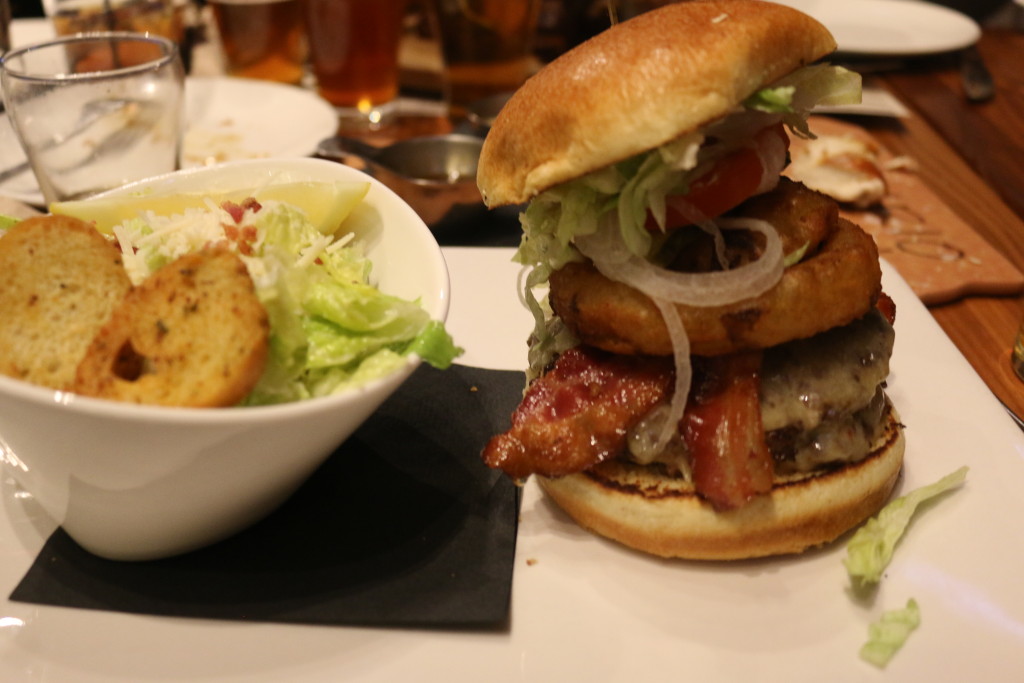 I got the burger with onion rings, bacon – oh, my mouth is watering just looking at this picture! They also have a really good collection of beer. My husband decided to try their Beer Flight, you can to sample 4 different kinds of beers. I'm not a really beer drinker, but once in a while I don't mind having some lighter beer.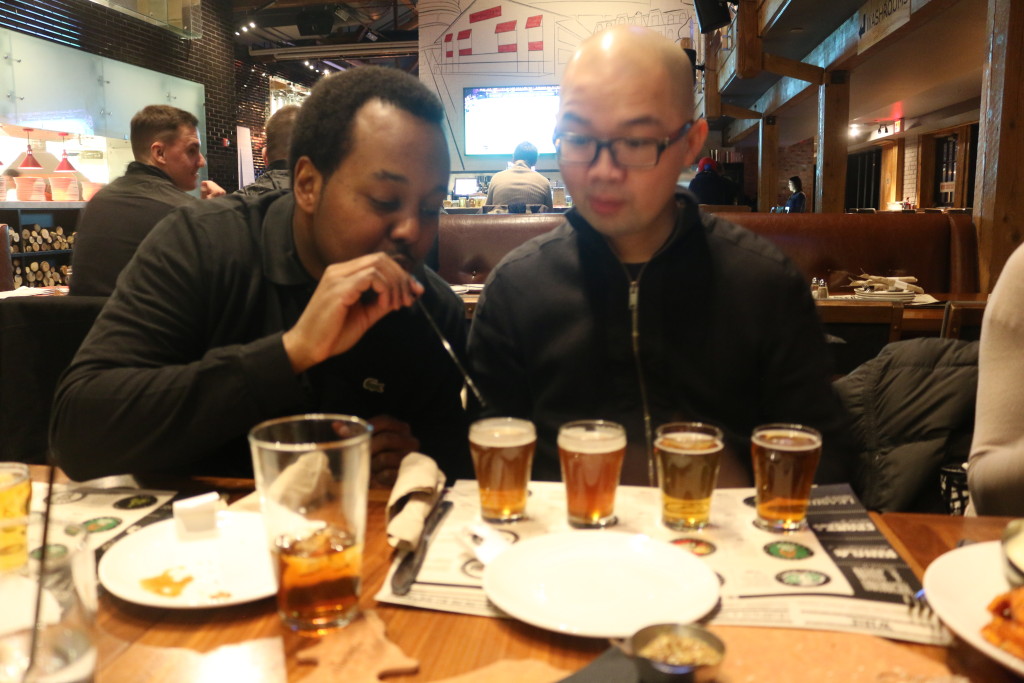 They have one massive logo that's made of beer bottle caps. It's pretty impressive. They also had beer barrel all lined up against the wall. It would make perfect home decor! Just saying. 
I will be back in the summer to enjoy their patio! Anyone want to join me?
Amsterdam BrewHouse
http://amsterdambrewhouse.com/
Thanks so much for reading,
Ev
*note* This post was done in collaboration with OpenTable. All opinions in this article reflect solely on the author. None of the opinions were gathered from any employees of the restaurants with which the author is associated, nor do they represent the opinions of said restaurants.